It bores me to behave as a star: Shah Rukh Khan
Khan who was in Delhi recently for a PVR event says that theatres are the real romance and will continue to flourish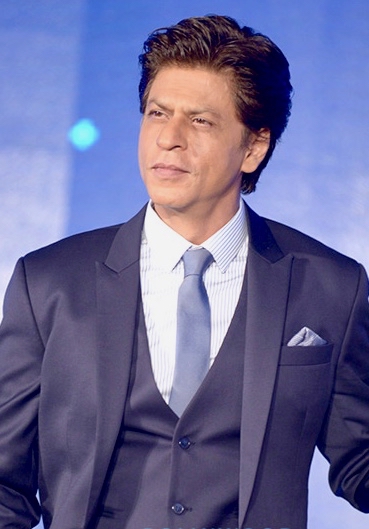 ---
---
When I first saw myself on screen I thought I was very ugly," says Shah Rukh Khan who was in Delhi last week for the curtain fall of PVR Anupam at Saket, the very first PVR in India which is being shut for renovation.
"When I saw myself for the first time on screen, it was for Raju Ban Gaya Gentleman at R K Studios. I found myself to be so ugly and my hair was so bad. And I was doing such terrible acting in front of Nana Patekar, Amrita Singh and Juhi Chawla," laughs Khan. He was so disappointed that he decided to return to Delhi from Mumbai. "There used to be a 4:15 am late night Air India flight from Bombay to Delhi with a 25 per cent discounted ticket. I bought that ticket and went to the airport. I was convinced that I couldn't work in films."
Aziz Mirza and Juhi Chawla convinced Khan that after editing the final product would look better as these were just the rushes. "Aziz Mirza and Juhi Chawla lied to me that I would look better. I never looked better," smiles the 53-year-old actor.
However, Khan says that he has been very fortunate. "I don't want to show off but I am a dream come true. I am a middle class boy without his parents, who went to the city of glamour and became a movie star. The world has showered me with love. This happens only in dreams but I am living it. I still can't believe it. I never think of myself as a star. Sometimes I have to behave like one which is not very interesting. It bores me," he says.
Talking about growing up in Delhi, Khan says he used to hang around near Panchsheel because Gauri stayed there. "Whenever I wanted to impress her I used to borrow my uncle's Vespa."
"I genuinely never thought that I would be working in movies. That's why I tell everyone that some of the things that you don't think about will happen to you and they are some of the best things of life, you just don't know it yet. You don't know how beautiful life is going to be. Like it happened to me."
On the importance of cinema theatres, Khan said that in spite of all the other mediums, theatres will continue to flourish. "Movie theatres are the real romance, the real celebration. That is where a community gets together," he says.
"Hum akele ro nahi sakte and akele hans nahi sakte (We cannot cry or laugh alone). And as long as that is true of humanity, cinema theatres will prosper. Jis din humein akela hansna aa gaya aur akele rona aa gaya, uss din movies shayad na chalein (The day we learn to laugh and cry alone, that day may be movies won't work)."
Khan who has had a successful film career for over three decades said there was a need for more theatres in the country. He said he hoped that PVR will continue to grow by leaps and bounds and open even more theatres. "So that instead of 3-4 crore people watching a movie when it releases, 20 crore people will be watching it when it first hits the theatres."
"As long as they keep making movie theatres, I will keep making movies," he added.
Ajay Bijli, the chairman and managing director of PVR Ltd while thanking Shah Rukh for coming over related an interesting anecdote about Shah Rukh's relationship with the theatre. When PVR Anupam was launched in June 1997, Australian company Village Roadshow which was a joint venture partner, asked Bijli to play only English films. "Shah Rukh's Yes Boss released and I just couldn't resist it and I thought how could I slip this movie in. Luckily the name was in English. So I played it." The movie had 100 per cent occupancy while other Hollywood movies playing at that time such as Jerry Maguire and Ghost in the Darkness had only 15-20 per cent occupancy. "All of a sudden I get an email from the Chairman of the company. He writes to India, Singapore and Malaysia saying which is this movie Yes Boss that was getting 100 per cent occupancy and why weren't they playing it and only I was playing it," laughs Bijli.
Bijli said around 22 million people had visited PVR Anupam since it launched. "The theatre has now become outdated. We want to revamp it and make it more relevant for the youth of today. It will have all the latest in terms of sound technology and seating options." The theatre is supposed to reopen on April 1.
PVR currently operates 800 screens over 170 properties in 69 cities, serving a 100 million movie-goers every year.