I just want to be the best: Avinash Tiwary rewinds to 'Ghost Stories' and fast forwards to 'The Girl on the Train'
Avinash Tiwary made a stellar debut as lead in the 2018 love story 'Laila Majnu', presented by Imtiaz Ali.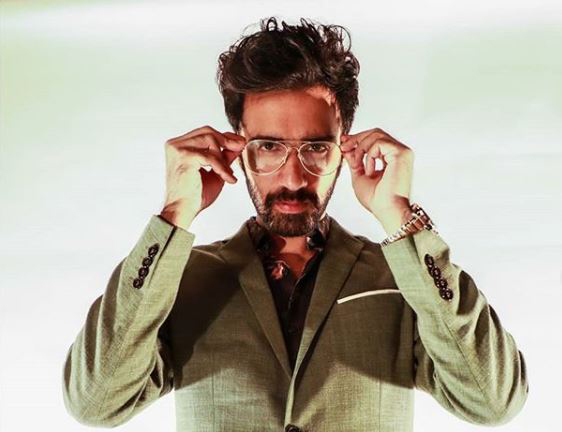 ---
---
Avinash Tiwary made a stellar debut as lead in the 2018 love story Laila Majnu, presented by Imtiaz Ali. The underwatched film earned good reviews but sank at the box office. Avinash, 34, can currently be seen as Dhruv, opposite Mrunal Thakur, in the Karan Johar-directed segment in Ghost Stories on Netflix. We chatted with the actor on the journey so far and his promising projects ahead.

What's been the response like to your act in Ghost Stories?
I've got mixed reviews, very honestly. A lot of people have rejected the film, while there were also many who were able to find something for themselves. The idea of Ghost Stories was that it's a film about ghosts, but somehow the communication regarding the film went out like it's going to be terrifying, which it obviously wasn't. During pre-release interviews, I kept stressing on how for our particular film (directed by Karan Johar), we had actually coined a term 'spookedy',which is basically a fun way of presenting a ghost story. But I think the expectations hinged on the fact that it would scare people to their bones, which didn't happen and which I don't think was even intended in the first place.
All the four filmmakers (Karan, Zoya Akhtar, Dibakar Banerjee and Anurag Kashyap) associated with Ghost Stories are very good at what they do and the film is very well made. The intention was to communicate what their idea of fear could be and that fear, per se, can evoke a whole gamut of emotions.
Maybe for a lot of people it hasn't come together, but for me, it's been a great exercise and I hope these filmmakers keep doing this.
Would you commend the fact that an attempt was made in a genre that isn't the first choice for many in this country?
Absolutely! Horror and action are two genres in India that are not done as well as they are all over the world. Some may say that Ghost Stories is an opportunity lost, but I feel that it's definitely taken Indian filmmaking a step forward.
What was it like tapping into your comic side for this film?
A lot of the humour that you see — if you do see it, that is (laughs) — actually happened on set. Mrunal (Thakur) is a fantastic actor and Karan gave us the space to improvise a lot. What we were looking at was a kind of creepy humour and from the reactions I have got, I think we have been able to achieve that… people have liked the humour, coupled with some moments that genuinely creep you out.
It's been fun, actually. From the responses I have got, I have been told I look nice, which is a rarity (laughs). Some people have told me that it was the only one of the four films that had a performance, if I really have to put it out there. I am glad that at least some have had the eyes for it.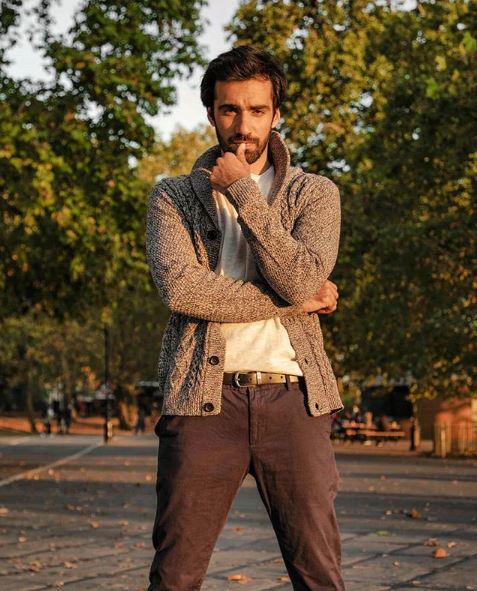 It's been about a year since your standout act in Laila Majnu. How has the journey been so far? You've signed quite a few projects already.
Yes. I have a Netflix original called Bulbul, which is being produced by Anushka Sharma. If I have to describe it, I would say it's a fantasy, period family drama with a hint of horror. Visually, it's definitely a film we haven't seen in India. Then, there is the remake of The Girl on the Train (co-starring Parineeti Chopra and Aditi Rao Hydari). It's been directed by Ribhu Dasgupta, who I worked with on the TV series Yudh that also had
Mr (Amitabh) Bachchan. Parineeti has given it her all in the film and Ribhu has amped up the drama. I play the ex-husband and it's a crazy, crazy part (laughs).
Laila Majnu (produced by Ekta Kapoor and presented by Imtiaz Ali) was critically acclaimed but not many people watched it. But the surprising part for me is that the film has grown every day since. It released in theatres and disappeared within a week and for a month after that, there was complete radio silence. I can't even tell you how heartbreaking it was because I had given three years to it alone and had given up many other projects along the way. One doesn't get a chance to get such a well-etched lead part so early on in one's career and you do want the world to watch it. If the audience discards it, it's fine but the film didn't even get that space. But once it came on an OTT platform, the buzz slowly started building and after a year's time, the TV premiere happened, and it's only grown from there.
The love has been so much that after a point of time, I started thinking, 'Agar sau crore bhi kamaa leti film toh kya fark padta? The kind of respect that's come my way for it is far more important'. Imtiaz Sir once told me that a film is for life and if one's film has any worth, it will keep finding its audience. And I can literally see that happening with Laila Majnu. Of course, if it had made money, my standing in the industry would have shifted. But that can still happen… that will still happen (smiles).
I know I have made choices that won't get me (Rs) 300 crore, but that's never been the desire in the first place. I would like to have the money and the stardom but I don't need it. But my parents do, so I will have to do it for them (laughs).
Has this mindset evolved over time?
I started off saying that my love for acting was so immense that I was willing to be a junior artiste, if need be. This was when I was quitting my engineering and I knew I would somehow survive. But I knew I had responsibilities and I had to fulfil them. So it became more than just survival.
Right now, I just want to be the best actor in the country… that's what drives me every day. I say this to myself every day… 'I am the best actor in this city and at my age. It's something I know and the world will too some day'. It helps me inspire myself, but I really hope it becomes my reality one day. Unfortunately, in this industry, only someone whose film sells is considered to be a good actor. We give too much credit to our actors, it's a star-driven industry and it needs to change.