Ever flipped over a character? Spotlight on our recent Bolly screen crushes
From Hrithik Roshan in War to Taapsee Pannu in Mulk, here are our picks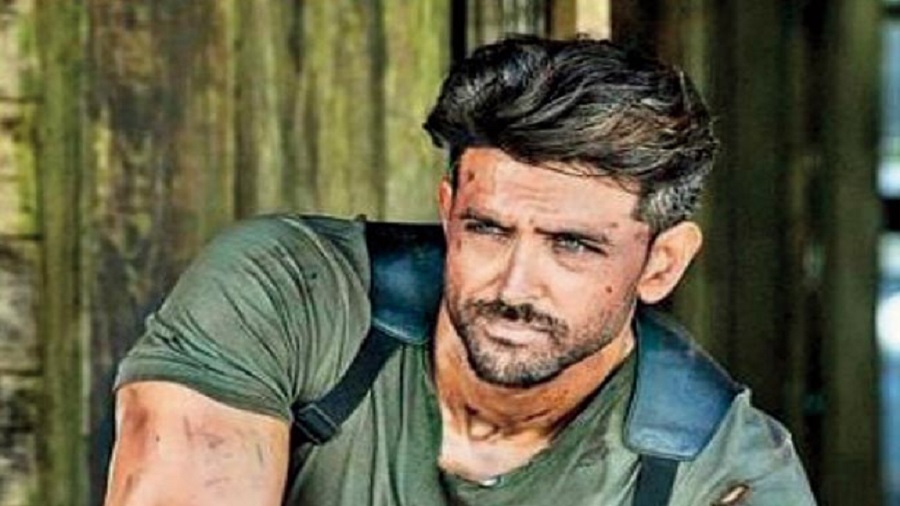 ---
Published 08.07.20, 08:18 PM
|
---
Kabir in War
Played by: Hrithik Roshan
@iHrithik in WAR is like Death by Chocolate from Corner House!...Just Saying....' Deepika Padukone put into words exactly what we felt while watching (or was it drooling over?) Hrithik Roshan's Kabir in War. Tall and tanned, flat abs and sinewy pecs, not to mention the specks of grey in the hair and those grey eyes, Kabir was definitely the best thing about this action blockbuster, prompting many of us to stick around even when the film had lost its sticking power. From that glorious 'hero' entry where he coolly walks out of the helicopter (can you blame Tiger Shroff's Khaled from staring, mouth wide open? We did too!) to those effortless moves in Ghungroo, we still crush on Kabir big time. And, of course, we would queue up for a sequel only
for him.

Piku in Piku
Played by: Deepika Padukone
Talking about Deepika, has there been a bigger #GirlCrush in Bollywood in recent times than Piku in the Shoojit Sircar film? Piku is the extraordinary Everywoman we love, losing it sometimes but often keeping it together. She exemplifies the woman we all are, independent yet vulnerable, wanting to break free but ever mindful of the needs and wants of her eccentric father. Deepika embodied Piku like few others could, that scene of her staring out of the window of her Calcutta home with childlike innocence still etched in our minds. Those big kohl-smeared eyes and almost-perfect Bangla took care of the rest.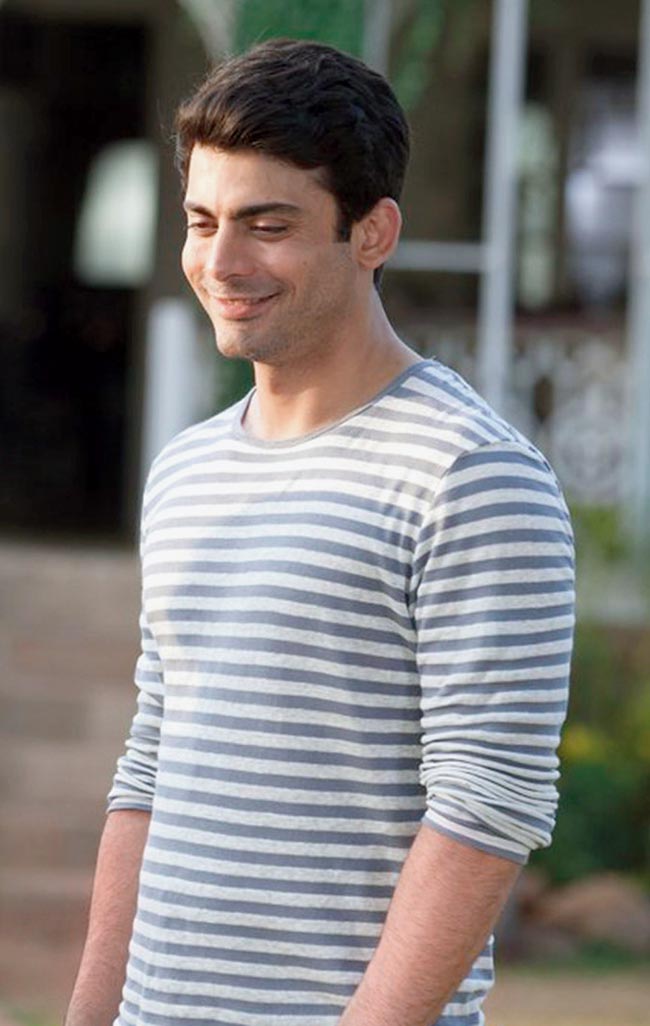 Rahul in Kapoor & Sons
Played by: Fawad Khan

That smile. That stare. That voice. And that man. Fawad Khan made his Rahul both striking and suave, standing out for his looks in a film peopled with lookers. A man of words (he's an author) and an ideal son, Rahul is Mr Dependable, but he can let his hair down and have a good time when he wants to, from those fun dance moves in an eatery with Alia Bhatt's Tia to spouting gibberish after a pot-smoking session with his brother and grandad in that instant-classic of a scene. The fact that the character played a part in normalising homosexuality in mainstream Bollywood is a plus. Rahul is generally self-assured, but his nagging need to come out to his family and not be tagged "perfect" all the time is what endears him even more.

Simi in Andhadhun
Played by: Tabu
Well, how can anyone crush on a cold-blooded killer, you may ask. But we really can't deny that Simi brought an attractive madness to the method and mechanics of murder in this Sriram Raghavan thriller. Simi, played by the irrepressible Tabu, is unpredictable, scheming and deliciously evil, but is also a woman who is in complete control of her sexuality ("aphrodisiac" hasn't sounded better) and uses it to to her advantage. She's a woman who dictates and directs the men in her world. Simi is fun in a twisted way and totally unapologetic about being bad. With or without that Scary Movie mask.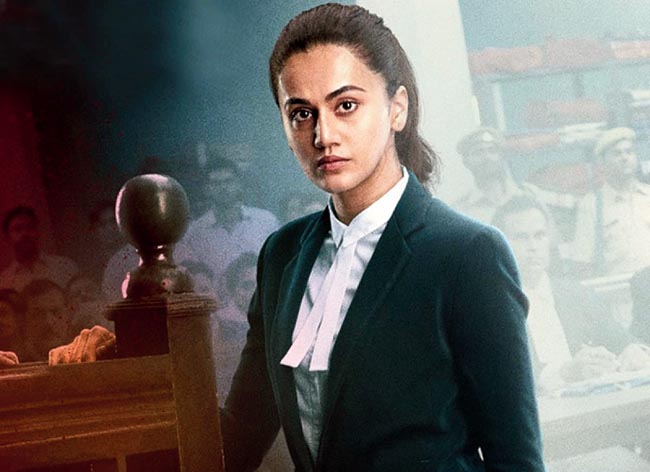 Aarti in Mulk
Played by: Taapsee Pannu
Taapsee's turn as the wildchild Rumi in Manmarziyaan may be the pop pick, but we go with her Aarti in Mulk. The part may be something that Taapsee's strong persona naturally lends itself to, but Aarti is a woman of many shades — she's not to be messed with as a lawyer in court defending her family tainted with terrorism charges, and as a wife and daughter-in-law, she brings in the right amount of sensitivity. Aarti in court — assertive without being aggressive, rational yet emotional — is what stands out, with that powerful speech towards the end sealing the deal.

Safeena in Gully Boy
Played by: Alia Bhatt
This girl is pure love. One of the key players of Gully Boy's rebel landscape is Safeena, a girl who marches to her own beat, asserts herself in a society where she's marginalised on many fronts and always wants to strike out on her own. Part of Safeena's appeal — played with a mix of angst and spirit by Alia Bhatt — lies in the fact that she wears her heart on her sleeve, is prone to violent bouts of jealousy (she can nonchalantly, but endearingly, spout lines like, "Mere boyfriend ke saath gulu-gulu karegi toh dhoptuingi na main usko"). 'An incredible, pocket-sized dynamite', is how we had described Safeena in our Gully Boy review. Add 'kickass' to that.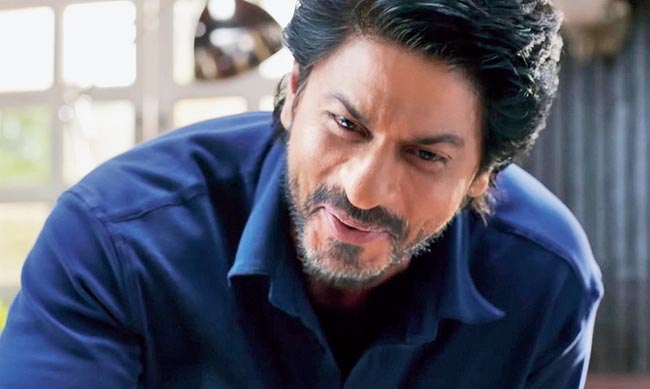 Jug in Dear Zindagi
Played by: Shah Rukh Khan
First he reeled us in with that trademark Shah Rukh Khan dimpled smile. And then with lines like, 'Don't let the past blackmail your present... to ruin a beautiful future' and 'Khul ke ro nahi sakogi toh khul kar has kaise paogi?' Hands up all those who went looking for a therapist as charming as Jahangir aka Jug after watching Dear Zindagi. Jug is an unconventional thinker blessed with wondrous ideas about life and living and Alia Bhatt's Kaira (along with the rest of us in the audience) find ourselves being drawn to him. Witty and charming, this is one screen man we continue to crush hard on, and keep hoping he will show up in some other film. And yes, this is the SRK we love!
Laila in Zindagi na Milegi Dobara
Played by: Katrina Kaif
A woman who urges you to live life to the fullest, love freely and to face and ace your fears, Laila not only mesmerised Arjun (played by Hrithik Roshan) from the moment he spotted her on the beach but made all of us in the audience fall in love with her. Laila afforded many an epiphanic moment to Arjun in this Zoya Akhtar film and effectively embodied its central message of 'carpe diem'. Everything about Laila is love — from the way she stares at the stars and says, "Insaan ko dibbe mein sirf tab hona chahiye jab woh mar chuka ho", to that moment when she comes riding in on a bike, kisses Arjun with, "Mujhe afsos karna nahin aata", before vrooming away with a smile. What a girl!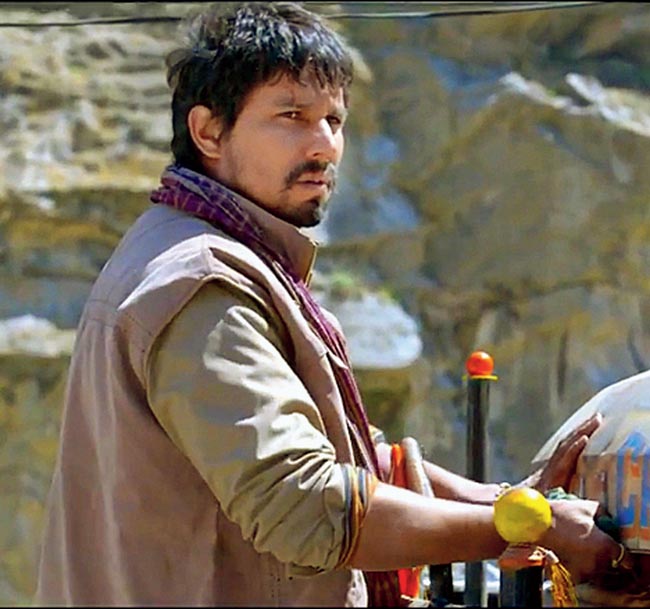 Mahabir in Highway
Played by: Randeep Hooda
Alia Bhatt's Veera was the focal point of this Imtiaz Ali film. But her journey of self-discovery played out parallely with her kidnapper Mahabir (played by Randeep Hooda) finding himself. A man boxed in by circumstances who grudgingly takes up a life of crime, Mahabir may have been gruff and grim through most of Highway, but Randeep made sure we spotted that lost boy looking for love and redemption. The character's gory end was expected but what remains with us is Mahabir's disarming smile when a relieved Veera spots him at the bus stop in the final stretches of the film.
Amarendra Bahubali in the Bahubali films
Played by: Prabhas
A one-man army (or rather two, since he played the double roles of father and son), Prabhas ensured that our eyes rarely shifted away from him, especially when he donned the royal robes and then the armour of a warrior as Bahubali Sr in this SS Rajamouli spectacle, which went on to become one of the biggest blockbusters ever. Virile and strong but armed with an emotional vulnerability, a romantic streak and that winning smile, Amarendra Bahubali was a man we crushed on like crazy. Just that moment in the Mahishmati court where he takes on his mother, protects his wife and punishes the man who's violated her, is enough to make us go 'aww', 'wow' and 'whoa'.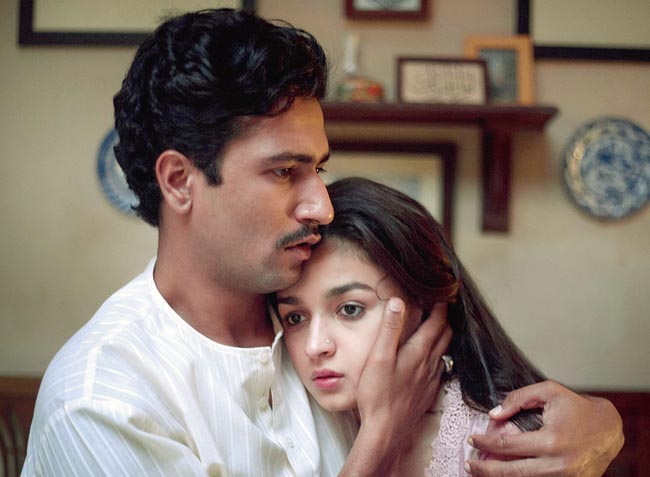 Iqbal in Raazi
Played by: Vicky Kaushal
'Women are more in love with Iqbal than with Vicky!' That's what Vicky Kaushal had told The Telegraph right after the release of Raazi. The actor's portrayal of Iqbal in the Meghna Gulzar film was spot on, his performance benefiting from how endearing the character was, and his tragic death not leaving a single eye in the audience dry. An all-round nice guy, Iqbal is crush-worthy for not only being a sensitive and understanding husband trying to pull out all the stops to make his new wife comfortable in a foreign land, but also for the way in which he brings a humane touch to our conventional idea of the 'enemy'. Vicky's smile was all that was needed to make us crush on Iqbal even more.

Sunny in Dil Dhadakne Do
Played by: Farhan Akhtar
The part may not have been meaty but just that lopsided smile from Farhan Akhtar was enough to make us crush — really, really hard — on Sunny Gill. Besides his good looks and easy demeanour, Sunny won brownie points for being a highly emancipated man, publicly taking on Manav (played by Rahul Bose) for his chauvinistic remarks. Sunny's sense of humour — especially in the run-up to Gallan goodiyan — made us laugh-out-loud and we just fell a little bit more in love with him when Ayesha (Priyanka Chopra) asks him at the end, "Kya tum mera intezaar karoge?" and he goes, "Hamesha ke liye". Dimpled smile. Check. Cute charm. Check. Farhan Akhtar. Check.