Ahan Shetty steps into Bollywood with Tadap
'I love action, but I don't want to be known as an action hero'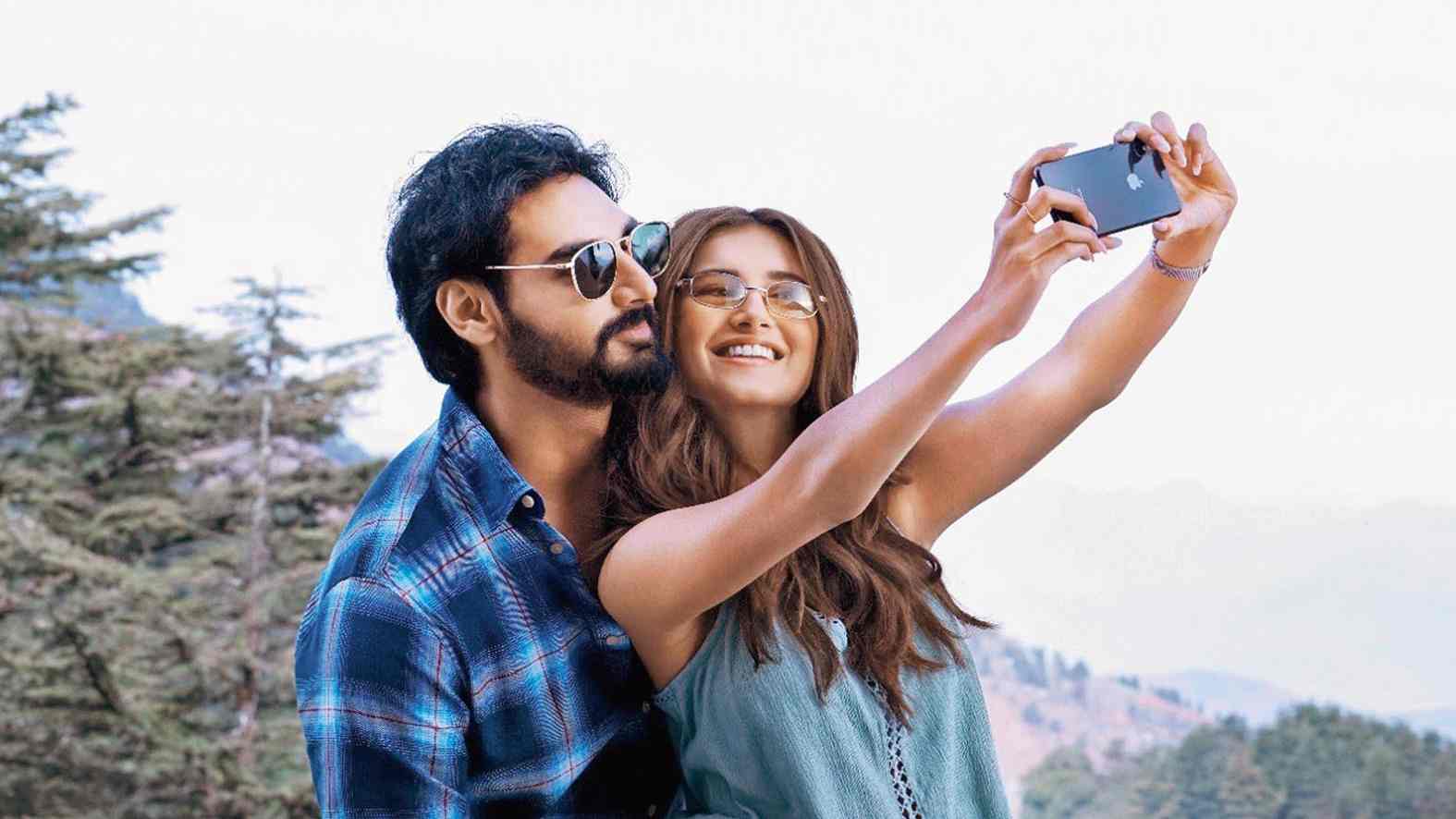 Ahan Shetty with Tara Sutaria in Tadap, releasing in movie theatres tomorrow
Sourced by the correspondent
---
Published 02.12.21, 03:24 AM
|
---
This Friday, Ahan Shetty makes his acting debut with Tadap. The 25-year-old son of actor Suniel Shetty, whose sister Athiya also made her acting debut a few years ago, spoke to t2 on the excitement of his first film, the best advice his dad's given him and the niche he's aiming for.
With just a few days to go for the release of your debut film, what are the primary emotions?
Right now, it's a lot of excitement. A little closer to the date, I am sure nerves will kick in. But at the moment, I am very, very excited.
In a world where so many films have opted for a release on streaming platforms, how significant and encouraging is the fact that Tadap is opening in movie theatres?
It definitely makes a huge difference. I am so grateful that we are getting to open on the big screen so soon after theatres have opened in Maharashtra. I have nothing against OTT platforms. In fact, they have been such an integral part of our lives during the pandemic and have given opportunities to so many actors, directors, technicians.... They have kept Indian cinema, as a whole, afloat during the pandemic. And we are all very grateful to them. But at the same time, because it's my first film, I wanted to come on the big screen.
What was the wait like? It must have been frustrating...
Definitely. This film, for me, has been a process of three years. When Sajid sir (Nadiadwala, producer) and I decided that we would come together for a remake of (the 2018 Tamil film) RX 100, it was in October 2018. From then, it has been quite a long journey. We were about 80 per cent ready with the film when the pandemic hit. We had to take a 10-month gap and then shoot again. Obviously there was a lot of frustration... I had a lot of anxiety....
But at the same time, one couldn't really think about oneself. There was so much going on in the world, there still is. The whole world had come to a standstill and my problems looked like nothing in comparison to what was going on. Like I said, I am just grateful that now we have the opportunity to release this film.
Your character Ishana seems like a tough, no-nonsense, intense guy. Is he anything like you?
Ishana has two very different personalities... one is the very angry young guy and then there is the other very shy, lovable and loyal Ishana. I think I connect more to the latter than to the aggressive, intense Ishana.
The biggest challenge of playing this character was in terms of his physicality. I had to put on a certain amount of weight and then during the lockdown, I lost pretty much all of it. I had to get back into shape quickly and finish off the last bit of the film. It was about 20-25 days of shoot. Getting in and out of a character is easy when you have such a fantastic director like Milan Luthria, and such fantastic co-stars on set.
We had a great time on set. Everyone made me feel so comfortable. Everyone I have worked with on this film is immensely experienced... whether it's Milan sir, Tara (Sutaria), Kumud sir (Kumud Mishra), Saurabh sir (Saurabh Shukla) but they never made me feel like a newcomer. They have all been incredibly supportive.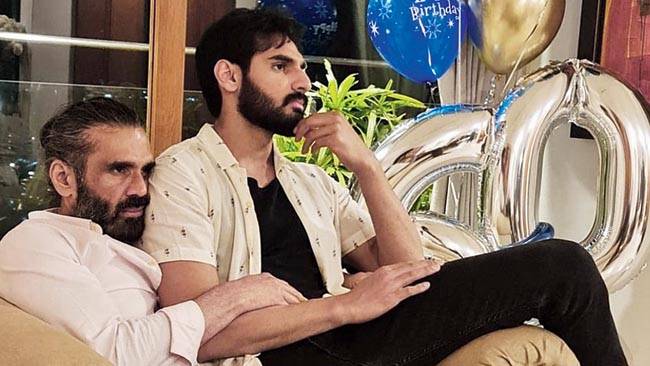 It's early days yet — your first film is not even out — but have you given a thought to what kind of a niche you want to target as an actor, given how competitive your peer space is?
I think I will look at that very organically. My main focus, right now, is my performance. As of now, some people have started labeling me as an action hero. I love action, but I don't want to be known as an action hero. I want to be able to do a whole lot of different things... do a variety of roles. So there is no such niche that I want to create for myself. I want to be a part of good scripts and play interesting characters... I want to work with good directors.
Who among the current crop of actors inspire you?
Ranbir Kapoor would definitely be one. The variety of characters he's played so far is mind-boggling. I admire his emotions, his intensity for all his characters. Then there is Ranveer Singh. Again the variety of characters he plays, his presence on screen and the energy he brings in... I really look up to the two of them.
Given the family you come from, was acting on the cards right from the start?
Actually, I wanted to join the Indian army. But when I started doing drama in school, I realised that this is something that interested me and I really wanted to do it. Subconsciously, because my father (Suniel Shetty) is an actor, that also played a part. Every son wants to be like his father.
As a child, would you visit his sets?
I would visit his sets a lot! Because I was in the American School of Bombay, my summer vacations would be between June and August, which is the monsoons here. My father would always shoot outdoors during that time. I was in Canada with him for Dus... for Cash, we went to South Africa. I have travelled to a lot of places with him, but that was more of a vacation. I found being on sets very boring! (Laughs) So on set, I would play with the crew, play cricket and keep running around doing my own thing.
What did your dad tell you before you stepped into this business?
He's always been open with me and has allowed me to do what I wanted to do. A lot of people ask me if he has given me any advice as far as acting concerned... honestly, he hasn't. He had his journey and I am just starting mine. But I do remember that when I decided to act, the only thing he told me was, 'Even if you are not known as a great actor, just be known as a good human being'. That's how he has lived his life, and that's how I am trying to live mine. That's something that's really stuck with me.
Is Athiya helping you cope with pre-release jitters?
She's just told me to feel every emotion. She told me, 'Don't try and suppress anything. It's your first film. Experience everything and feel everything'.
With three actors at home, what's it like being part of the Shetty household?
We don't talk about films too much. It's more about what we did that day, what's going on in our lives.... For our family, what we do off screen is very important as well. My mother's (Mana) charity — the Vipula Kadri Foundation that my naani founded — is always a topic of conversation. Sports, workouts, we talk about a lot of things.... I love playing the guitar, I love playing football.