Words of wisdom — TEDx organised by St. Xavier's College, with The Telegraph
The speakers included a para-cycling champion, the director of Keventers, an author and social worker, a golfer, a lawyer and an actor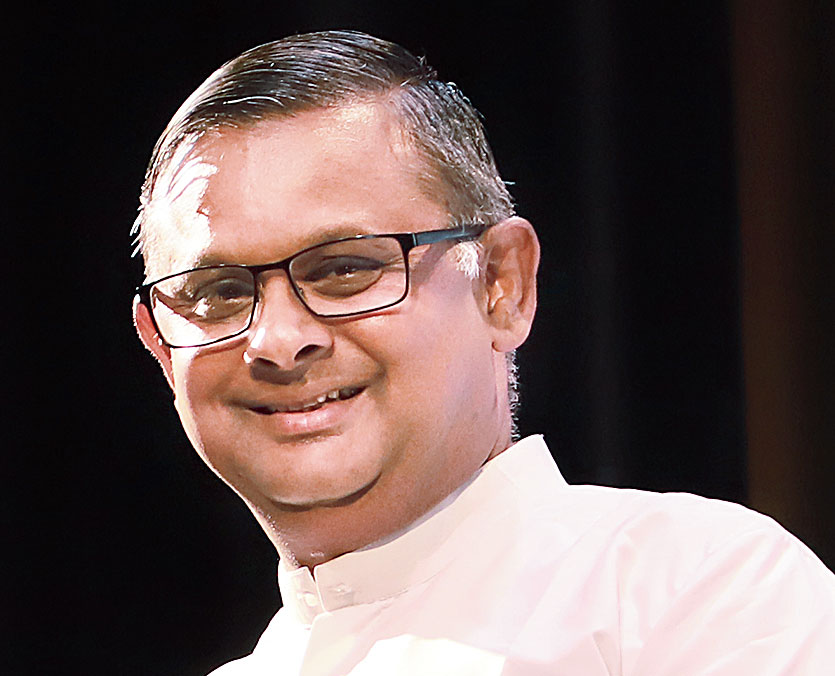 ---
---
TEDx organised by St. Xavier's College, held in association with The Telegraph, saw six speakers — Divij Shah (para-cycling champion), Sohrab Sitaram (director of Keventers), Leena Kejriwal (author and social worker), Shubham Jaglan (golfer), Abhik Chimni (lawyer) and Jayant Kripalani (actor) — inspire students on April 1. t2 sat through the sessions and here are our takeaways.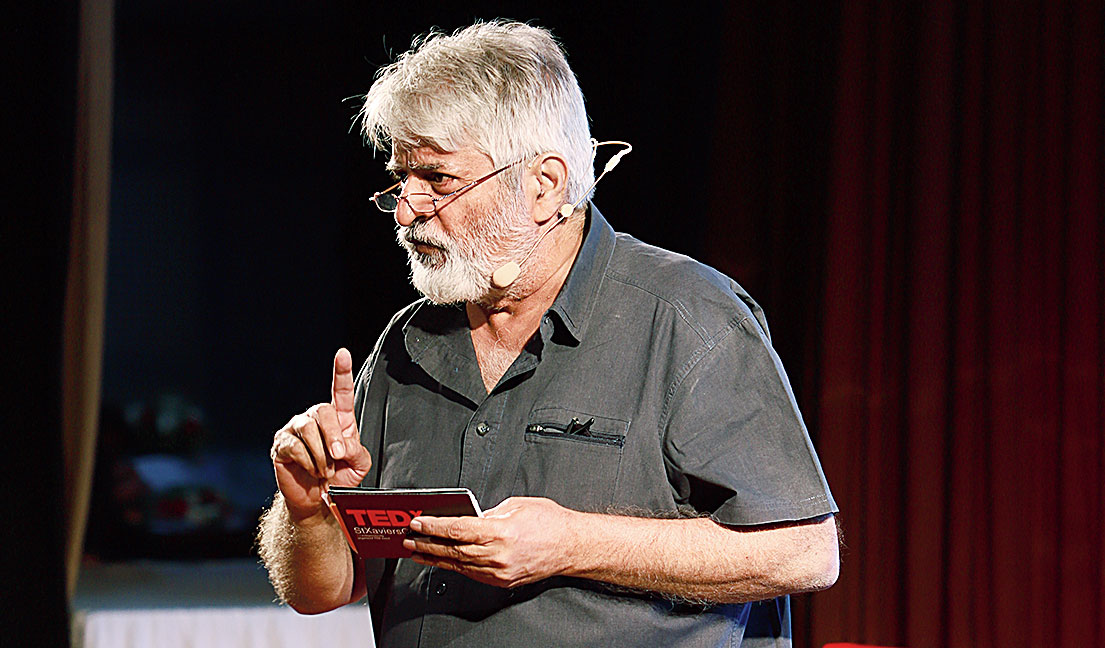 Jayant Kripalani
I was packed off to England to study insurance and I became an insurance underwriter. It was the most boring job.
In England, I went to watch Rosencrantz and Guildenstern Are Dead, written by Tom Stoppard, and it opened up a completely new world. A line from the play that had a tremendous impact on me was: 'Look on every exit as being an entrance somewhere else'. I imbibed it and watched theatre the whole year and made up my mind to come back to India.
After I came back, I joined a university to get my degree. These three years were the most valuable years of my life. They opened even more doors for me. I read books and plays, besides even doing some plays.
Once, I was walking out of the college campus and walked into an audition for a play. I was offered the lead role in the Shakespearean play Hamlet. I had a great time on stage. Theatre opened doors to television, which opened doors to cinema, which opened doors to different types of culture like music, art and literature. It was the most exciting period of my life.
Then another door opened and I had a heart attack and couldn't go to work for some time. So, I wrote a short story in the meantime. Somebody read it and told a publisher, who contacted me and asked if I'd like to write 10 more. Six months later, I sent him 11 short stories and he published them. I was now a writer!
Once, I was invited to a kavi sammelan, where people were reading their poetry and somebody asked me to say a few words. I decided to improvise and wrote the first poem of my life. I think people liked it, because six months later there was a book of poetry written by me in the market.
That's how I have done everything I have done, by never letting a door stop me.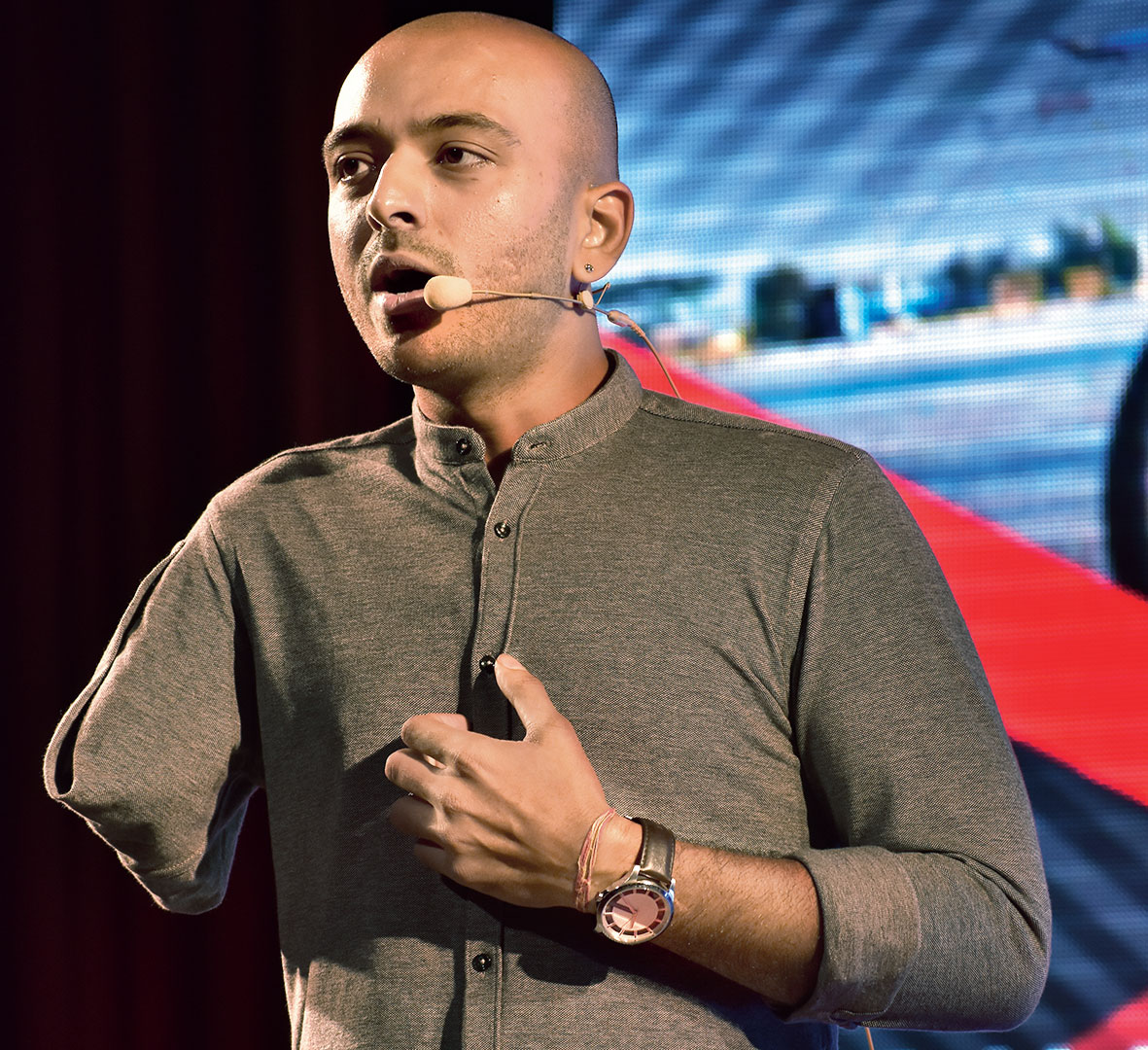 Divij Shah
Since childhood I wanted to wear the Indian jersey, get up on the podium, hear our national anthem play and get the gold medal for the country in any sport. I took up cycling to commute to work and soon, the distance I cycled every day increased. I registered with a foundation, which helps differently-abled people and personnel from armed forces to take up sports. And then signed up for a ride from Manali to Khardung La, the world's highest motorable road. It was during this ride that I decided that this is what I wanted to do. In 2017, I got a chance to represent India in a 11km time trial race. It felt like the longest 11km of my life but I won the silver medal. I went ahead for a year-long training plan and got a personal bike and a trainer. I had another opportunity at Myanmar in the Asian Cycling Championships 2018. Another never-ending 21km later, I won silver again.
Last October, I was at the Asian Games in Indonesia and I lost both my races. It brought back memories from 20 years ago, when I woke up in the hospital bed with my family around me and my amputated arm in bandages. Had I given up at that stage, I wouldn't be standing here right? We can't give up on our goals, and we can't let fear become a disability.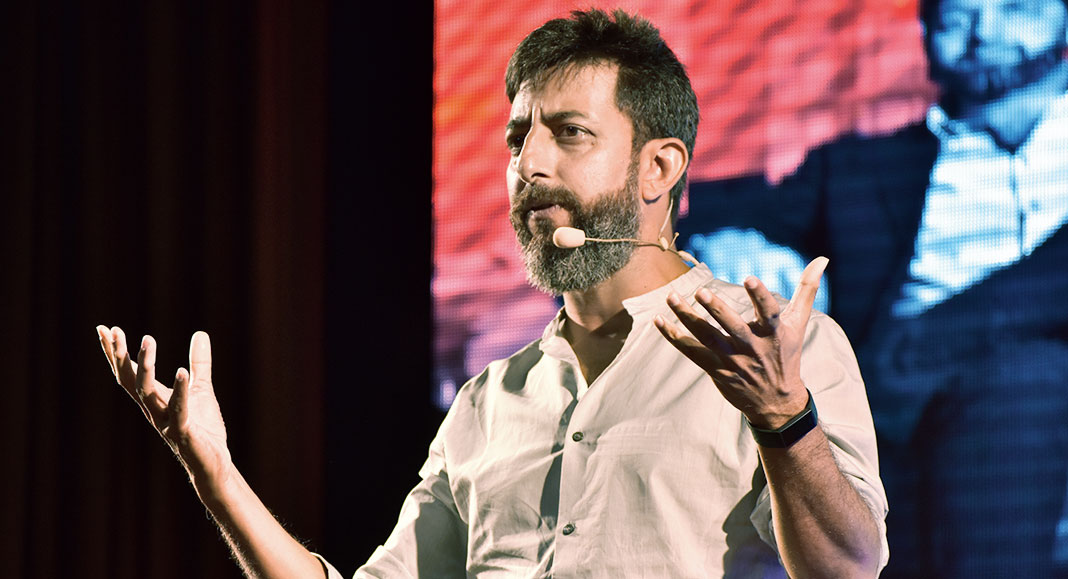 Sohrab Sitaram
My parents were always very supportive, which gave me a lot of confidence. They never pestered me to get a job with security. Getting into entrepreneurship was very tough. Back then, there were no courses that could teach you and it isn't a subject you can mug up. It is like a sport where it takes years of practice and the more you do it, the better you get.
I started with a nightclub business in Delhi. Delhi being a gun-toting city back then, I had every kind of gun put to my head. That taught me the importance of being well-networked, as you never know who you might need to reach out to in case of an emergency.
From the alcohol business, we went into the milk business with Keventers. Biryani is different in Lucknow and Calcutta, but a milkshake is the same irrespective of where it is being sold and this allowed us to reach a pan-India scale.
An emotional connect with the people is very important in business. Hence, we decided to go with glass bottles. Despite being a much higher investment, it was better for the environment and built an emotional connect.
Product innovation comes next. Fatigue sets in in every business. We reinvented our glass bottles to introduce separate ones during festivals and other occasions, and the bottles you get in different parts of the country are different, making it a collector's item.
We have around 336 outlets after three years in the market and ours is one of the fastest growing QSR brands in India. This is the power of actually thinking through before creating a business.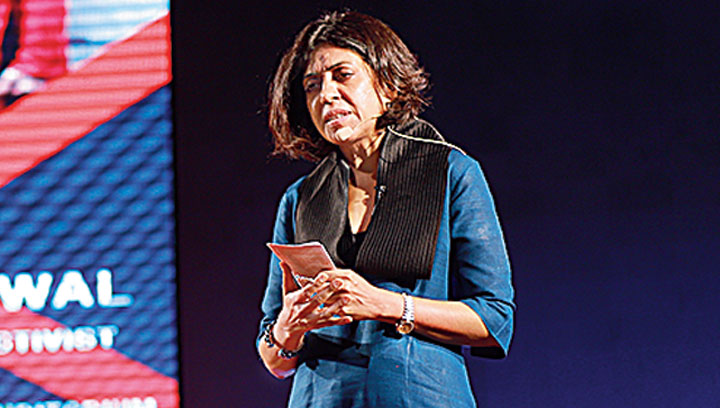 Leena Kejriwal
In 2013, I was in the Sunderbans and went into a room where women were tailoring and I met this girl, Karishma, who was sewing a kurti. We were talking, and the conversation went to how she got trafficked. She froze, and I could gather that this was something she didn't want to even think about. It took me some time to calm her down. It was appalling how she didn't even know that an ugly business of sex trafficking existed. This taught me the value of awareness about the growing flesh trade, especially among young girls.
The thought of a public dialogue started the Missing (a Public art and Awareness Campaign) project. We have also started this programme in schools. Every child who creates this stencil feels that the artwork is her's, becoming a spokesperson for the Missing.
Whenever we hear about rapes, our general reaction is to shrug unless it is someone we know. Every time we are silent, we are acting as catalysts for this trade, and it is important to make this issue a part of mainstream conversations.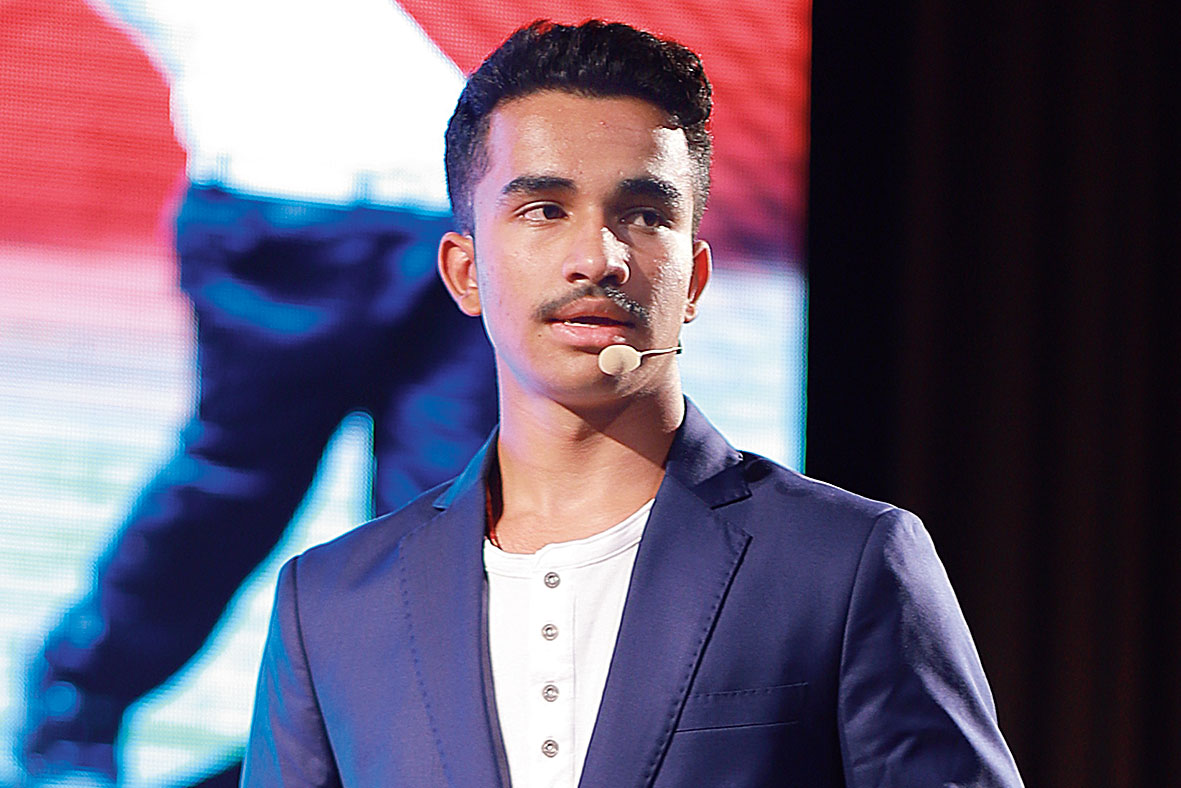 Shubham Jaglan
When I was five years old, I joined a golf academy opened by an NRI in my village, in Haryana. Nobody in my family had heard of golf. Gradually, everyone came on board but the academy shut down in two months and my hopes to pursue golf was shattered. The academy gave me old clubs and used equipment, which were either too big or too small for me. I would practise in the farming fields, using YouTube as my coach. I would travel three hours on weekends to the nearest golf course.
I soon started playing tournaments and my present coach visited my village. After seeing that I had no proper facilities, she asked me to move to Delhi. It was the most difficult decision that my parents and I had to take in my golfing journey. At six, I left my friends, grandparents and village, as I was willing to give up everything for the sport.
I started playing more events and won all of them by huge margins. My eyes were fixed on the Junior World Championships. In 2011, I trained for an entire year but lost out as my visa got rejected.
Giving up was not an option and I kept training. In 2012, I got the visa. My father and I struggled with English and this was a huge obstacle. When I reached the venue, I was taken aback by the talent of other players and my self-confidence took a hit. I was inches away from becoming the world champion at one point in the game but I missed the shot. For the next month, all I did was feel sorry for myself and indulge in self-loathing.
This became a turning point, forcing me to mature mentally at the age of eight. I began working on my weaknesses. In the 2013 Junior World Championships in Las Vegas, I went through those exact emotions, but my experiences came to my advantage and I finally became the World Champion.
If you see a beast which discourages you from working hard and makes you fear failure, you are on the right path. You are not what happened to you, but what you choose to be.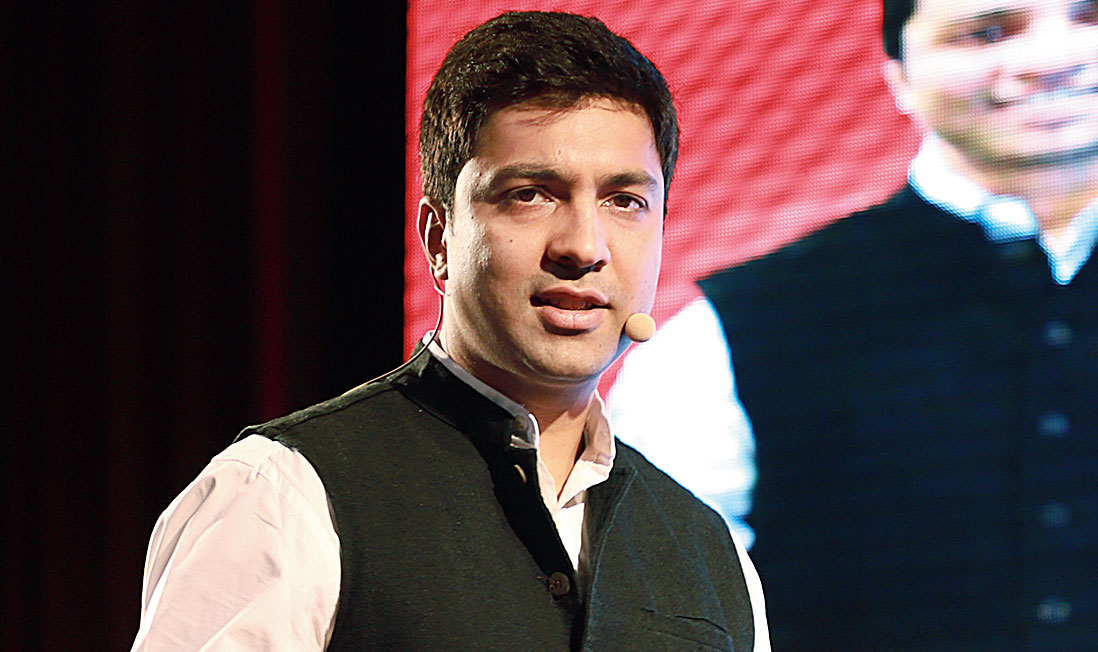 Abhik Chimni
In 1979 in a Delhi prison, Sunil Batra was serving a life imprisonment sentence. One night, the warden came to his cell inmate and started beating him brutally. The inmate could have cried for years without his voice ever being heard in those days. Sunil Batra got hold of a piece of paper and scribbled a note to a Supreme Court judge, managing to get it mailed. The judge was shocked on reading it, but didn't know how to help, since he did not have any documents.
He realised that for the Indian democracy to grow, justice must be provided to those who can't access or afford information and lawyers. The Supreme Court summoned the jail warden, the administrators and the police, and appointed a lawyer and provided the man with justice. This was one of the first ideas which gave birth to the concept of PIL (Public Interest Litigation).
In the 1970s during the Emergency, Kesavananda Bharati, a saint in Kerala, decided to go to the Supreme Court, since the government had directed that citizens were to manage their religious property in a certain manner, which he felt was in violation of his constitutional right. The case lasted five months and 13 judges sat over it, with the verdict being a landmark judgment. The court said that no one can amend the fundamental parts of the Constitution because it would lead to amending some of the integral values and principals that built India. These judgments led to the Right to Privacy, which stemmed from a case started by a PIL. Providing this right was revolutionary, leading to another PIL with which Section 377 was struck out, providing people with the right to love whoever they wanted.
Law is one of the most important tools we have. It is not just for lawyers, but for everyone irrespective of their discipline or field.