Welcome to The Small, Thin Indian Wedding
The big fat Indian wedding seems to be a thing of the past, at least for the foreseeable future where safety-first, intimate, family-only, simplistic weddings will be the norm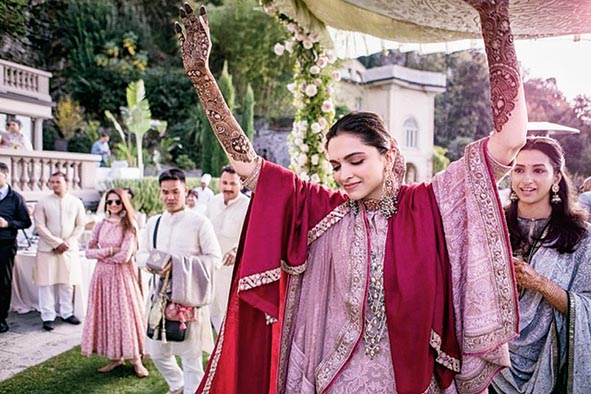 ---
---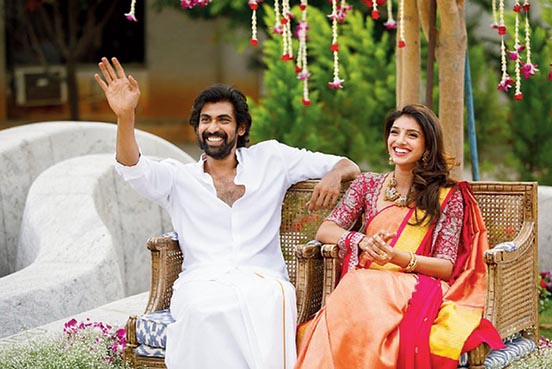 Is janam mein bauji toh kya, khud Bajrangbali bhi aa jaaye toh woh bhi mujhe tumse shaadi karne se nahi rok sakte" — little did the Bollywood screenplay writers know that if Bajrangi Bhaijaan was made in the post-pandemic era, Kareena Kapoor Khan would have to add a caveat of 'Covid-19' to this dialogue!
In a country known for how parents still save for their children's weddings before all else, it's safe to say that Covid-19 has hit the hardest where it hurts the most — the big, fat wedding industry.
Take for instance this city-based 30-year-old PR professional's case who was all set to tie the knot with her beau of two years, this May. However, from what would have been her honeymoon period, she is now having to make do with seeing her fiance only once in the last two months and that, too, while maintaining distance. She is not the only bride-to-be who has had to change her plans for the most awaited day of her life.
As if economic hardship related to Covid-19 wasn't enough, it is warped by sentiments when it comes to weddings because this particular industry in India is driven more by emotion than anything else. The wedding industry in India was pegged (according to Digital Classified in India 2020 by KPMG India and Google) at an estimate of $50 billion and a "rapid" annual growth rate, which was attributed to the fact that half of India's 1.3-billion people were aged below 30 and an estimate of 10 million weddings held annually. So what happens to this industry when there is a contagious virus on the loose and the country is under lockdown? We spoke to a few industry insiders and stakeholders.
The fashion brigade
"In India, the luxury market is the wedding market. The immediate impact has obviously been the summer weddings getting postponed to winter or to the next year. With social distancing being the new norm and with the lockdown extending, there has been an extreme downfall in the scale of wedding functions. This, of course, has had an adverse impact on sales," said footwear designer Rohan Arora, who made no bones about how business has been "hit hard".
While all of us are just starting to make peace with social-distancing norms, designers are starting to make peace with newer bridal trends. "Owing to the small scale of weddings, we will need to focus more towards creating luxury pret — sticking to our brand ethos and creating an out-of-the-box collection available at affordable prices," said Eshaani Jayaswal, known for her designs fused with a contemporary spirit.
With most of us just left surmising what can happen, we do know with some certainty that the quintessential Indian wedding with the distant aunt's father-in-law's neighbour also in attendance won't happen for the foreseeable future. Most of the government guidelines point towards a cap on the guest list and that limit is set at 50 (when this story went to print), along with other instructions that are constantly changing.
The design industry is unanimous about what they see as the foremost new trends as far as weddings are concerned — going back to one's roots and practicality. "The aftermath of this pandemic will bring us closer to our roots and culture. The trend will be more towards our "Indian-ness". Impulsive buying will reduce as the wedding celebrations will become fewer and more intimate. This will make the bride and groom more mindful of what they are buying. They will prefer to buy timeless pieces of craftsmanship and legacy, which they can, maybe, pass on to the next generation," said Adarsh Makharia of Osaa. Designer Ratul Sood emphasised on the timelessness of wedding memories as he predicted: "I feel weddings will be downsized but people will still want to look their best — photographs are memories of all the important events in our lives and we all want to look the best in them. So new clothes are going to be ordered."
"In the long run, pret is going to be a winner. Comfortable, sustainable and liberating clothing and accessories are what will be the game changer. We need to support our local craftsmen and kaarigars and thereby, support and encourage local Indian brands. The irony is that most luxury goods are produced in India, but till the time it's not sold at a luxury store we don't really understand it," added Rohan. "Our creativity and ingenuity are the only ways we are going to be able to survive this fashion revolution," reaffirmed Eshaani.
Band, baaja and the other makers of a wedding
As S. Ramani of Savourites, a leading name when it comes to wedding catering, put it, weddings are, perhaps, the biggest example of the "meet-greet-and-eat" industry and without the first two, the last one takes a hit. "Right now, we are sitting on zero bookings and we have approximately lost business to the tune of Rs 15 crore in weddings alone since March 23," said the director of Savourites, that runs 6 Ballygunge Place, which, apart from the chain of eateries, is also one of the premier catering companies in the city. "We operate on a rolling-cash basis so with the stop of revenues, we are at the crossroads. But we also operate on good faith so we are in the process of returning booking advances for cancellations," added Ramani, who employs around 245 people in the catering wing of the company. "Even when we open up with the added safety measures, we will have to bear the extra cost as we cannot roll it down to the customers. We will have to grin and bear it till things start looking up, which I am hoping is sooner than later," he said.
Baisakhi Ghosh of Baisakhi Flower Pvt Ltd BFPL, who is known for her floral artistry at weddings — including that of the Ambani family weddings — has taken a hit too. "Till March 15, we did a lot of events, including weddings but since then, we have also had to sit it out. Luckily, this also includes a period till April 15 that is anyway considered inauspicious, but since then, there hasn't really been much when we had about 25 bookings for that period prior to the pandemic," said Baisakhi. However, she remains optimistic as she said, "We have to see ourselves through this crisis because weddings are predominantly an emotion-driven industry so I am sure we will bounce back. Most people are postponing their weddings and not cancelling yet," she said. The company known for its floral decorations that greet guests at most star-hotels in the city, uses a large variety of flowers from outside Calcutta, especially from Bangalore, Pune and Mumbai. "With no flights and trains, we have had to make do with the local marigold," said Baisakhi.
A small affair
While most are opting to postpone weddings and many are cancelling, a few, in fear of letting go of their auspicious dates, are getting over with the proceedings with a small, intimate gathering comprising only close members of the family, in strict adherence to government guidelines regarding the same. "Strict sanitation measures, masks, gloves and a very limited number of people were allowed in as we did the work. We have our own medical camp that we run for our workers where we test them for all diseases and not just Covid-19 so that we ensure safety from our side," explained Baisakhi, who had done one such event during this phase.
For Prairna Khuller of EventzInspired, too, postponement is better news than cancellation. The "new normal" process of conceptualising an event was first practised by her earlier this month, which started with a virtual recce of the venue that was to hold a gathering for a very few people for a bride-to-be, who was initially scheduled to get married in May. "It was essential to select trusted vendors who maintained sanitised utilities, without compromising the quality. For the entertainment, we proposed a virtual emcee. On the main day, mini-vans or tempo-trucks were a complete no and instead, we used two hatchbacks in rotation to carry the equipment to the venue. At the venue, we kept three in-house production team members to help with the set-up, each person was equipped with heavily sanitised masks, lab coats and plastic gloves to ensure the safety and security of all involved. Permissions were taken for the gathering and we had a five-hour window for set-up and execution before the lockdown curfew," explained Prairna.
Star hotels, too, have seen mass cancellations or requests for later dates. We spoke to Gaurav Singh, multi property vice president east India and Bangladesh & general manager, JW Marriott Hotel Kolkata, about his property and also the global chain's well-known Indian initiative called Shaadi by Marriott, for some perspective. "We, at JW Marriott Kolkata, have always focused on creating beautiful memories for an unforgettable wedding experience and Shaadi by Marriott serves as the perfect platform to make each wedding unique. The current situation has certainly affected all facets of the hospitality industry all over the world and it is inevitable that the wedding and banqueting sectors have also endured an impact, but we will emerge stronger with a vigorous commitment to safety and hygiene at every step," said Gaurav.
Marriott has just launched a "We Care" initiative with heightened protocols to combat the situation at hand and get back to hosting events and weddings, as and when. "Once conditions normalise, we will be able to host weddings and our priority will be of ensuring a premium wedding experience, while following strict government guidelines to guarantee the utmost safety and health of our guests and associates," added Gaurav.
Bride and groom confidential
A story on how the wedding industry is taking a beating couldn't possibly be done without speaking to those who are bearing the maximum brunt of it — the brides and the grooms in the middle of it. I was well aware of the fact that approaching the topic with to-be-weds would be a tad sensitive, but the magnitude of it hit me by their unanimous insistence on wanting to keep their accounts anonymous. For the earlier-mentioned PR professional, it's not just her wedding that has had to be cancelled, but her and her fiance's houses are also in a mess as they were bang in the middle of renovation before their May wedding when the lockdown was announced. "My parents are getting sick with worry and we haven't even gotten our money back from the venue. Right now, all we are thinking of is getting a court marriage done as soon as the government allows it," she said.
Another couple, who would have been in Greece now for their honeymoon if the pandemic had not happened, is left wondering if the groom's grandfather will get to see him tie the knot. "My grandfather has been unwell for a year and the reason why we wanted to get married this year is because his dying wish has been to see me, his eldest grandson, get married," said the 25-year-old groom, an entrepreneur who has been dating his fiancee since school.
Both couples understand the need for safety due to having their grandparents living with them and reasserted that they are in no rush for a social wedding. But while the PR professional has changed her mind about a grand wedding, the entrepreneur is waiting it out to make sure that his large family of 10 first-cousins and the rest of the jingbang can attend without mellowing the festivities, though they might sign on the dotted line sooner. On a lighter note, the dilemma of a present-day bride has now changed from what sari to buy to "do I have to sanitise the sari after I buy it?", as pointed out by the PR professional!