Vanakkam! Can you help me kunjam, kunjam?
The untold pleasures of letting another man's tongue but just another man's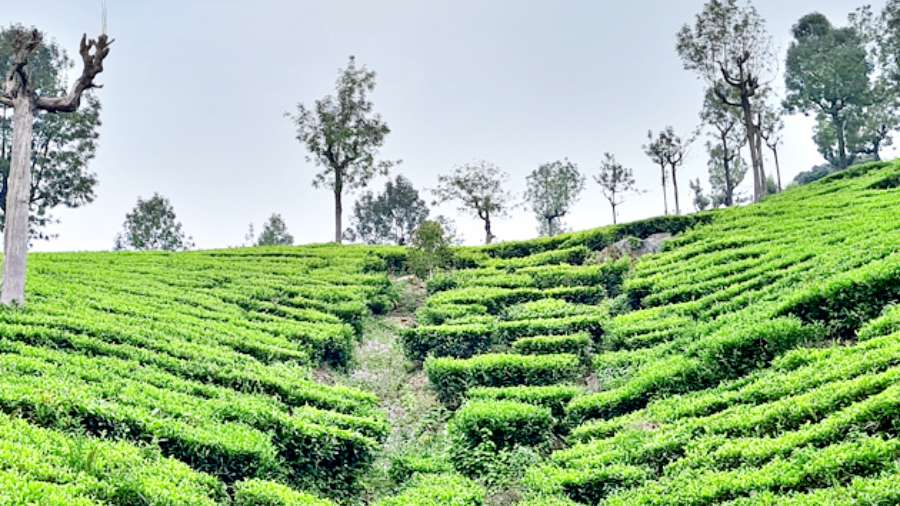 ---
Published 27.11.22, 04:21 AM
|
---
Learn Tamil Quickly, an application on Google Play Store, promised me that I would become oru nipunan — an expert — in a matter of days.
I did become a master — of only two Tamil words — after spending hours staring, bleary-eyed, at the phone screen. The first word — you guessed it right — was vanakkam. Even the Prime Minister, whose party dreams of unveiling Hindistan, had managed to utter that greeting during a visit to Tamil Nadu. Thus like an obedient citizen, the kind that Modiji adores, I learnt that word first.
The second word, an expression really, was kunjam, kunjam. Colloquially, it means, I was informed by a kind Tamil soul, "little, little". But it was supposed to play a big part in my two-worded Tamil fusillade. Any enquiry about me being oru nipunan, I plotted, would be met by "kunjam, kunjam" on my part.
Of course, all this — my attempt at mastering one of India's richest and oldest languages — had an ulterior motive. I was headed for a corner of India's Stalingrad — Coonoor tucked in an elevated corner of Tamil Nadu — and, like all journalists, did not want to miss an opportunity to eavesdrop on conversations in the local language that were not meant to be heard by nosy visitors. Now one word and one phrase — vanakkam and kunjam kunjam — were not going to be enough for a Bengali eavesdropper in Tamil Nadu. But the third word in my Tamil lessons, via LTQ, turned out to be Ninkal enakku utava mutiyuma, meaning "Can you help me?" After a rather ugly episode of turbulence on my late-night flight, I managed to remember only Ninkal enakku.
Help in the language department, I thought, was unlikely to be received. Little did I know that Coonoor and the pit stops en route — Hyderabad and Coimbatore — would teach me a valuable lesson: that language can, at times, be rendered irrelevant by the generosity of man and nature.
I landed in Hyderabad at that hour between night and day and settled down to watch the grey sky turn gold. But trust the Bengali eye to be drawn towards a sweeter spot — an illuminated shop selling mouth-watering packets of Mysore pak, Dharwad pedas, and Hyderabad's famous shahi tukdas. An attendant came over and asked, in chaste Telugu, whether I wanted the paks and pedas. I realised that having been landed on the mat by Tamil, I had forgotten to simultaneously wrestle with Telugu — the bhasha of Telangana and Andhra Pradesh. I thus decided to do a Mohammad Azharuddin — that elegant Hyderabadi — on him, nodding vigorously, but mysteriously, moving my head horizontally and vertically, which could mean both yes and no. The man made a sour face and turned away.
In Coimbatore, the next stop, I was met by a rather reticent chauffeur. Every query of mine, in English and Hindi — the distance between Coimbatore and Coonoor, Coonoor's weather, Coonoor's food, Coonoor's attractions — was met with a smile. This "conversation" between Mr Loquacity and Mr Congeniality did not feel odd. In fact, the slight changes in his genial countenance — a broader smile, a shorter grin — were ciphers that helped me gather the answers. Coimbatore, like Hyderabad, had transcended the need for language.
But it was Coonoor that did this — reveal the futility of language — with a touch of enchantment. On my first morning in that quiet, cold town, I sat drinking tea in a breakfast room, basking in the aroma of crispy toast topped with homemade butter, an omelette fattened with cheese and fresh Nilgiri tea. The hills outside lay hidden behind thick folds of mist that were being blown towards the room by a sullen wind; they created magical, shape-shifting droplets on the glass windows. The only chime that I could hear was that of a solitary bird — a wood pigeon.
I turned to order a fresh pot of tea but before I could utter the words, shards of mellow sunlight burst through the mist, changing the colour of the depleted tea in my cup. As if on cue, an avian orchestra began its melody. The grey mist receded, flooding the valley in amber light, revealing, bit by bit, rolling, lush green hills, miles of terraced tea gardens, groups of energetic women, their heads bowed, plucking tea leaves and, in the distance, a wild bison grazing peacefully among the slopes.
While taking in the serenity of that unfolding scene, I realised that for someone who earns his bread through words and wordplay, all of a sudden, I had lost the language — mercifully — to describe what I was witnessing.