Colonial laws being used to exile, silence individuals
Telugu film critic, Kathi Mahesh, was recently banished from Hyderabad and taken to his native place in Chittoor, Andhra Pradesh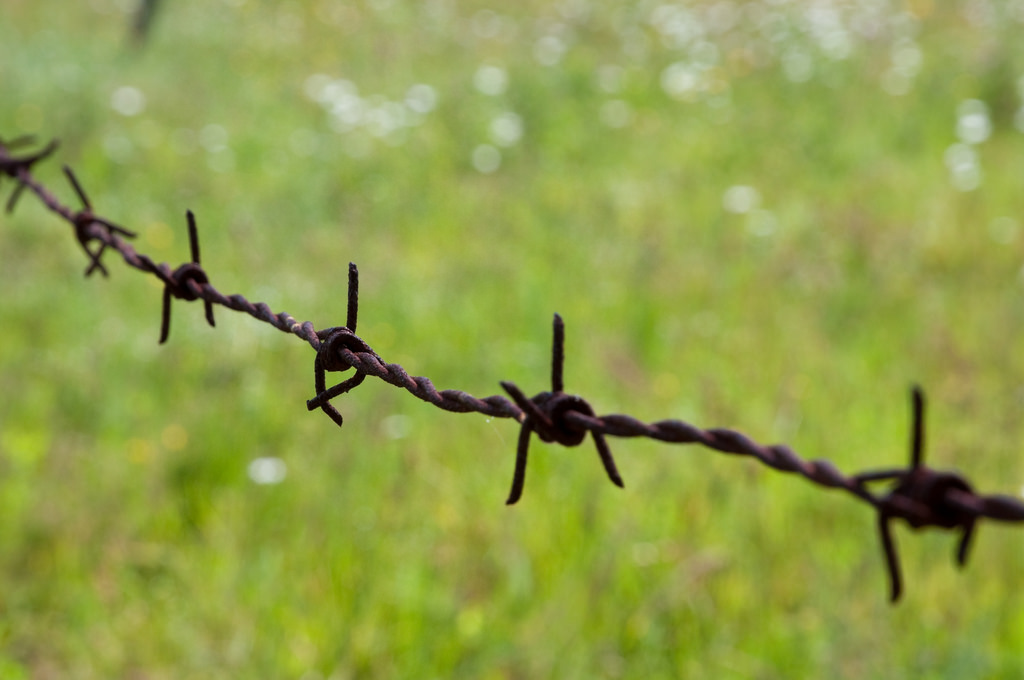 ---
Published 31.07.18, 12:00 AM
|
---
Exile and 'externment' are two different things. The Textbook on the Indian Penal Code says that exiles used to happen in the past, when offenders were banished to another land, while externment is removal to another part of the same country. That is what happened to poor Goopy and Bagha at the beginning of their adventures, when they were placed on donkeys and driven out of their respective villages, Amloki and Hortuki, for making a hash of singing and drumming. In Satyajit Ray's film, we watch Goopy being 'externed' by the local king, although his plight is carefully scripted by the heartless elders of the village.
Goopy and Bagha are turned out of their villages because they are bad artistes. Such externment is common in fairy tales: people placed on donkeys facing backward, with ghol or watered curd poured over their heads and cheeks painted with lime and grime - fortunately Goopy and Bagha were spared these refinements - and sent off with a slap on the requisite part of the ass's anatomy. This penalty was usually for minor offences, cheating, impersonation, petty theft, lying, posturing and similar follies. This penalty was meant to incite ridicule and induce shame. Contemporary society, however, is harsher; it does not spare even the accomplished artist from the more painful form of banishment, whatever explanations manuals might give. M.F. Husain was not exiled under orders, but no one stopped him when he exiled himself in 2006, forced into it not because of the badness of his art but because of its inclusive range. Who was behind his self-exile? Why do we still need to dwell on the possible answers?
Early in July, the Telugu film critic, Kathi Mahesh, was externed, or banished, from Hyderabad for six months, and taken away from the city by the police to be left at his native place in Chittoor, Andhra Pradesh. (He gained permission to go to Bangalore, and then to Kerala, but that is not relevant here.) There is something deeply shocking in the idea of banishment today. But to conduct life in India now, shock is one response that must be shoved aside, purely for the sake of survival. So it must have been with sangfroid that Indians noted how the order for banishment came from the police under the Telangana Prevention of Dangerous Activities of Bootleggers, Dacoits, Drug-Offenders, Goondas, Immoral Traffic Offenders and Land-Grabbers (Amendment) Act, 2017. The long title of this law includes "Spurious Seed Offenders, Insecticide Offenders, Fertiliser Offenders, Food Adulteration Offenders, Fake Document Offenders, Scheduled Commodities Offenders, Forest Offenders, Gaming Offenders, Sexual Offenders, Explosive Substances Offenders, Arms Offenders, Cyber Crime Offenders and White Collar or Financial Offenders". Preventive detention is advised for these "classes of known anti-social elements". As an alternative, externment is often ordered where this or similar laws are in place, as in Delhi and Maharashtra, for the sake of 'public order'.
So what did Kathi Mahesh do? Which class of "known" offender was he? He was in a new class, all by himself. In a television debate on the sedition charge brought against R.R. Babu Gogineni, "known" as a rationalist, Mahesh had viewed the Ramayana, as he said elsewhere, like any other story. He was uncomplimentary to Ram, while suggesting that Sita would have been better off in a different situation. According to the police, these "controversial" comments "vitiated" the city's atmosphere and hurt the sentiments of people. Excitement grew, reportedly among the Bajrang Dal and other Hindutva groups, after Mahesh engaged in an argument on media with the "Hindu seer" (are all saffron-clad men seers?), Paripoornananda Saraswati, head of Kakinada Sri Peeth, founder of the Rashtriya Hindu Sena. It was clear to the police that Mahesh was threatening public peace with his comments about Ram and Sita because Paripoornananda was going to bring out a 40-kilometre Dharmagraha Yatra against him. Mahesh had to be banished.
It seems that he is the first to be externed from Hyderabad without any criminal background. He was not allowed to present his side. This is plainly a violation of natural justice, apart from the fact that the law requires a defence. The director general of police reportedly said that the comments and counter-comments hurt the sentiments of the people of a particular religion resulting in disharmony, feelings of enmity, hatred and ill-will between groups, castes and community, posing a threat to peace and harmony that could result in the disruption of public law and order. Wow. Mahesh is obviously the arch-criminal. One charge against him is of deliberate and malicious acts intended to outrage religious feelings. The TV channel has been asked to explain why it aired "divisive" comments.
The police were even-handed to confine the seer to his home. The outrage at this among activists and rationalists was voluble enough for the law-keepers to extern Paripoornananda a few days later, much to the fury of Hindutva groups. No doubt the police believe in this form of public peace. The seer was given the chance to explain himself; Mahesh did not deserve the law's impartiality. Evidence has shown that Paripoornananda is rather in the habit of making 'divisive' statements at public meetings. When he had been confined to his home, however, he was not only visited by members of the legislative assembly from the Bharatiya Janata Party, but was also invited by the state unit party chief, K. Laxman, to join the BJP.
Are we surprised at this last detail? Not really. Does that mean we have all gone mad? Not at all: one of the descriptions of madness is an uncertain grip on reality. We do not doubt that the tale of Mahesh and the seer is very real. Clearly, the onus of public order is not on the police or on mobs under the right-wing umbrella, which will explode in vituperation and violence the moment they hear a whisper they consider critical of the religion they own, but on the foolish citizen who still believes he can voice his everyday opinion, forget about conscious dissent. This inversion is the symptom of other invisible inversions, those that lie behind, say, freedom or truth. In the story of Mahesh and the seer, for example, it is Mahesh who is blamed officially for creating hatred and threatening public order, not the seer, who proposed the yatra, apart from having regularly incited communal hostility earlier. The inversions are layered. Mahesh, it must be remembered, was speaking in a programme about the sedition charge against a rationalist. That is enough background for the Bajrang Dal. And the police, perhaps?
But the police, sometimes, need the law. One of the most striking features of this new, coldly inverted world is the revival of laws of colonial provenance, whatever be their present forms. Sedition, the charge against Gogineni, may make no sense in a country with an elected government, but the present dispensation has taken to it like a duck to water. Another such law is the one used against Mahesh: a frilly derivation from colonial laws of suppression and banishment to keep nationalists in check, while inconvenient, rebellious, intransigent or strikingly different population groups were being coerced into marginalization by legally contrived labels, such as 'criminal tribes'. Public order and the need for national security compel, or allow, all governments to exercise laws fundamentally undemocratic - the National Security Act, for example, and, of course, the contentious Armed Forces (Special Powers) Act. But the present regime is unique in having resurrected colonial-style laws to silence individuals in the determination, ironically enough, to establish the homogeneous Indianness of India. Yes, banishment is an excavation from ancient malicious tales. We are just going back there.