Among the many stories of survival that's emerging from the pandemic, one is that of the travel industry and Airbnb. The home-sharing giant's business was delivered a pandemic-sized blow by widespread lockdowns. The company's chief executive, Brian Chesky, took a hands-on approach to steer the company, pausing noncore operations while reshaping the business, helping those landing at his company's website to find long-term stays and offer other unique plans. Airbnb has proved to be a survivor because of its strong foundation.
What about India? Are people still hesitant to travel even if it's not for work? India is, after all, a key market for Airbnb. "The pandemic has ushered in a new future for the travel sector, and while travel will be back, it will be different. After a long period of lockdown, we are seeing an intent to travel. Indians are interested in exploring the beautiful destinations within the country. Destinations that are a drive away from key metros such as New Delhi, Mumbai and Bangalore, have seen interest. We continue to expect to see the desire to travel nearby continue reflecting in travelers' plans in the new normal," Amanpreet Singh Bajaj, general manager, Airbnb India, Southeast Asia, Hong Kong and Taiwan, tells us.
The company's data is pointing to "an increased comfort" among Indians to explore new ways of travelling and flexible and longer stays. "We see additional interest in amenities that offer a home away from home, and long-term travel that appeals to a number of individuals and families who want to establish a remote working base outside of their homes."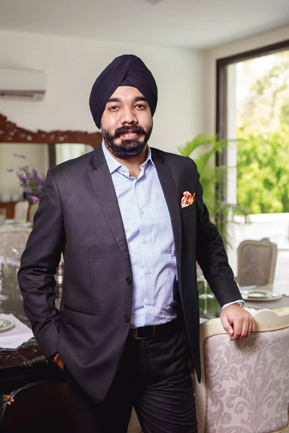 Amanpreet Singh Bajaj, general manager, Airbnb India, Southeast Asia, Hong Kong and Taiwan Sourced by the correspondent
'Go near' continues to be the mantra
This is in keeping with global trends. An upswing can be seen in the way people around the world continue to work from home and live more nomadic lives. The flexibility that we have got used to in the last year is something many top employers want to pursue even when things return to normal.
"Digitisation in the context of the pandemic has made the change that would normally have occurred over a few years or even decades, take place virtually overnight. Travel is coming online. From sharing virtual experiences to helping would-be travelers customise their stays; online platforms are playing a pivotal role in keeping hosts and guests connected. Digital is clearly here to stay, and we do foresee that it will accelerate and enable growth of travel in 2021 and beyond," says Bajaj.
At least, the immediate future of travel seems to be "go near" rather than visit bigger global destinations. "Our search data shows that 'go near' seems to continue to be the mantra for Indian travellers who, despite their hectic schedules,want to plan for quick close road trips at close by destinations. With this preference for road travel given safety parameters, travellers are looking for accessible locations. People are understandably seeking heightened reassurances of hygiene and safety, as well as seclusion. There is a growing demand for getaways that are off the beaten track and offer unique experiences — properties that are closer to nature, ones that have an assortment of outdoor amenities, or are laden with luxury features."
Airbnb consumers are increasingly looking for unique accommodations such as "tree houses, farm stays, lodges and campsites as they look for properties that are a road trip away basis our data". There is also a surge in interest for larger properties in which they can experience an extended stay with friends or family.
The company recently identified India's most wish-listed unique stays from 2020 and the destinations that came out on top in the list were Goa, Delhi, Lonavala, Karjat, and Alibaug. "We also see a surge in searches for destinations in the northern hills such as Shimla, Manali, Mussoorie and Mukteshwar."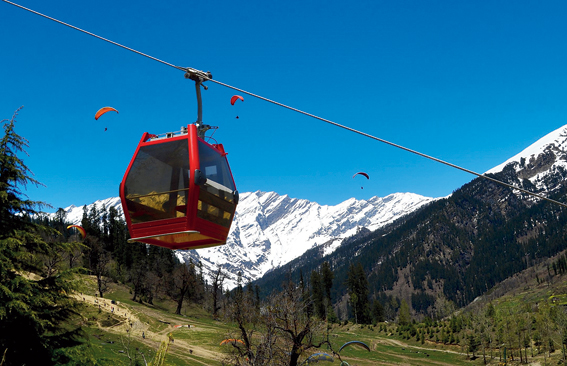 Manali Sourced by the correspondent
Living remotely will continue to define travel preferences
In the same breath, one must say that there has not been a complete turnaround in the travel industry. International travel will remain bleak until government orders around the world are somewhat relaxed and the vaccination drive moves into top gear. Only when this happens, people will feel comfortable to fly again.
"The pandemic has been a game-changer across verticals and businesses. There is no denying the past few months have been incredibly difficult for the travel and hospitality industry but despite the challenges we have also witnessed the resilience of our community and commitment to hosts remains unchanged. On the regulatory front, everything is precarious now and every country, each city — are devising ways and forms to combat this pandemic. For now, we can be hopeful and wait to see how things pan out in the coming quarters," says Bajaj.
Guests are seeking unique travel experiences within states or cities. "This staycation trend resonates with travellers, pointing to the perennial human need for new experiences, either for short stays or for stays that are a month or more. With access to quiet nooks in busy cities, close to parks and gardens, immersive natural surroundings, and wide-open spaces, travellers are looking for respite from the everyday in accommodations such as condominiums, farm stays, villas, and cottages. We do anticipate that living remotely will continue to define travel preferences with the rise with travellers aching for more access to open spaces, fresh air, and wildlife. Travel is seeing a comeback, but in a new normal. Consumer preferences are evolving and interestingly we are witnessing a new wave of domestic but regenerative travel."
Even though travel-for-work will take time to gather steam, opportunities are in plenty for the company that went public in December last year. "While people may travel less for work, they are still combining work and pleasure trips, albeit in a unique way. Given the transition to a work from home format as a result of the pandemic, there has been a growing trend of guests booking longer homestays, not just for a change in scene, but to also get away and work from another home as part of their new normal. We believe these longer getaways will continue well into 2021 as work from home still remains prevalent across urban cities."
Meanwhile, Brian Chesky continues to work long shifts from his home in San Francisco ensuring that his company rows through a time when travel trends are fluid and it will remain that way for at least some more months.
Airbnb travel trends for 2021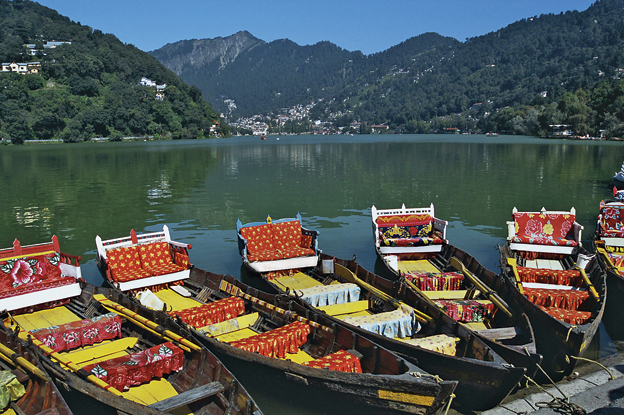 Nainital Sourced by the correspondent
Travel will come back to connect people this year
• As travel returns in 2021, it is firmly in the direction of connecting with loved ones through personal trips with family and friends.
• 57 per cent of respondents across age groups said that they would choose to connect with their immediate family members as soon as travel is back in 2021.
• 50 per cent of millennials said they would travel with, or to see, friends and family, suggesting new opportunities for hosting across the country that could emerge in 2021.
Hosted travel will be a key trend
85 per cent would like to stay in unique accommodations when they travel next (formats such as heritage homes, havelis, farm stays and villas), exploring new destinations and places recommended by local hosts, family or friends.
Travellers are seeking solace in nature
• Travellers are looking for exclusive and secluded holidays in the lap of nature.
• 24 per cent of travellers would also look to travel to a place in the hills. Destinations like Manali, Mussoorie, Nainital, Ooty, Munnar, Coorg, and Kashmir are highly sought-after by travelers.
• 53 per cent of GenZ and GenX respondents want to travel to any place close to nature, followed by millennials at 44 per cent.
Health and safety emerge as top priority
• 59 per cent of respondents overall considered this a key priority, with the number understandably increasing for respondents that are 40 and above.
The trends are based on a survey from Airbnb and YouGov