The tranquillity of picture-perfect Pahalgam
Wills Lifestyle's autumn-winter 2018 collection, called Kashmir, is an ode to the state and draws extensive inspiration from its crafts and natural beauty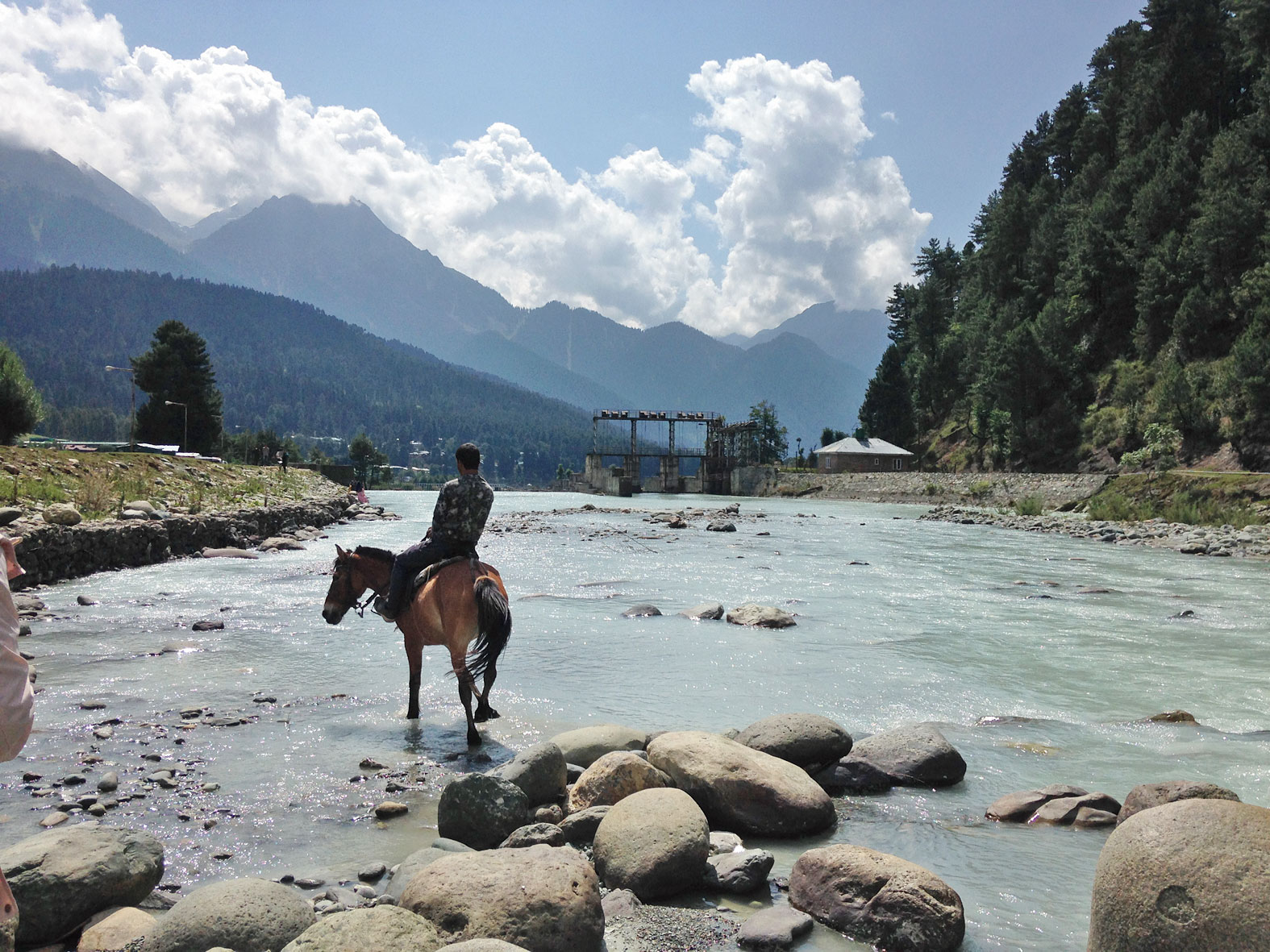 The Lidder river in Pahalgam
Smita Roy Chowdhury
---
Published 10.10.18, 06:54 PM
|
---
The Wills Lifestyle design team decodes the Kashmir collection for t2:
I had been to Kashmir as a kid, a few years before the valley began to be shrouded in turmoil. As a five-year-old, my memories of that trip are understandably vague, reinforced from time to time by the pictures in old family albums, which also served to fuel a desire to go back. A family holiday in Kashmir never materialised in all these years since. An invitation by Wills Lifestyle to a two-day retreat in Kashmir, thus, came as a much-welcome break.
Wills Lifestyle's autumn-winter 2018 collection, called Kashmir, is an ode to the state and draws extensive inspiration from its crafts and natural beauty. Hence, the retreat was organised not only to give us glimpses of the collection, but also to soak in the inspirations behind it.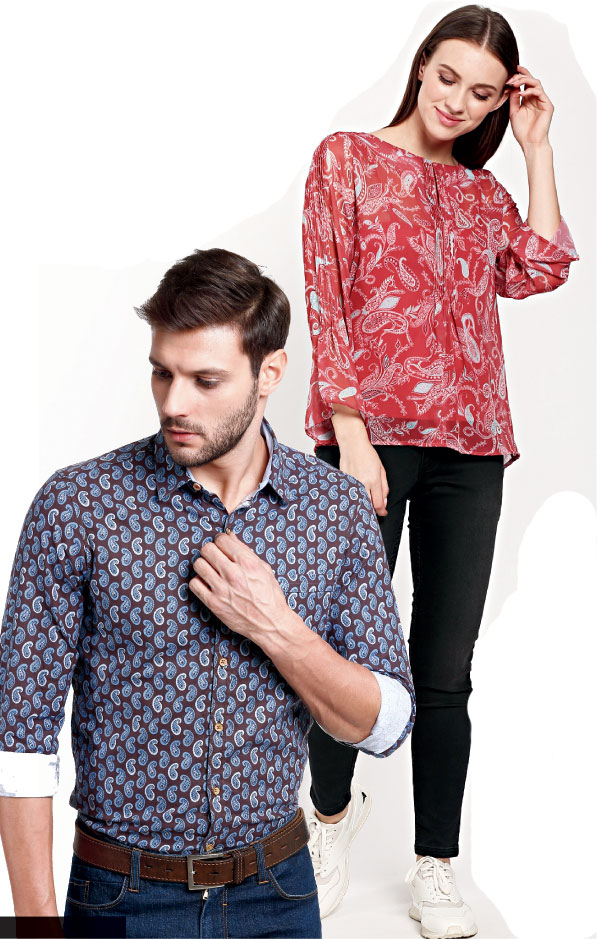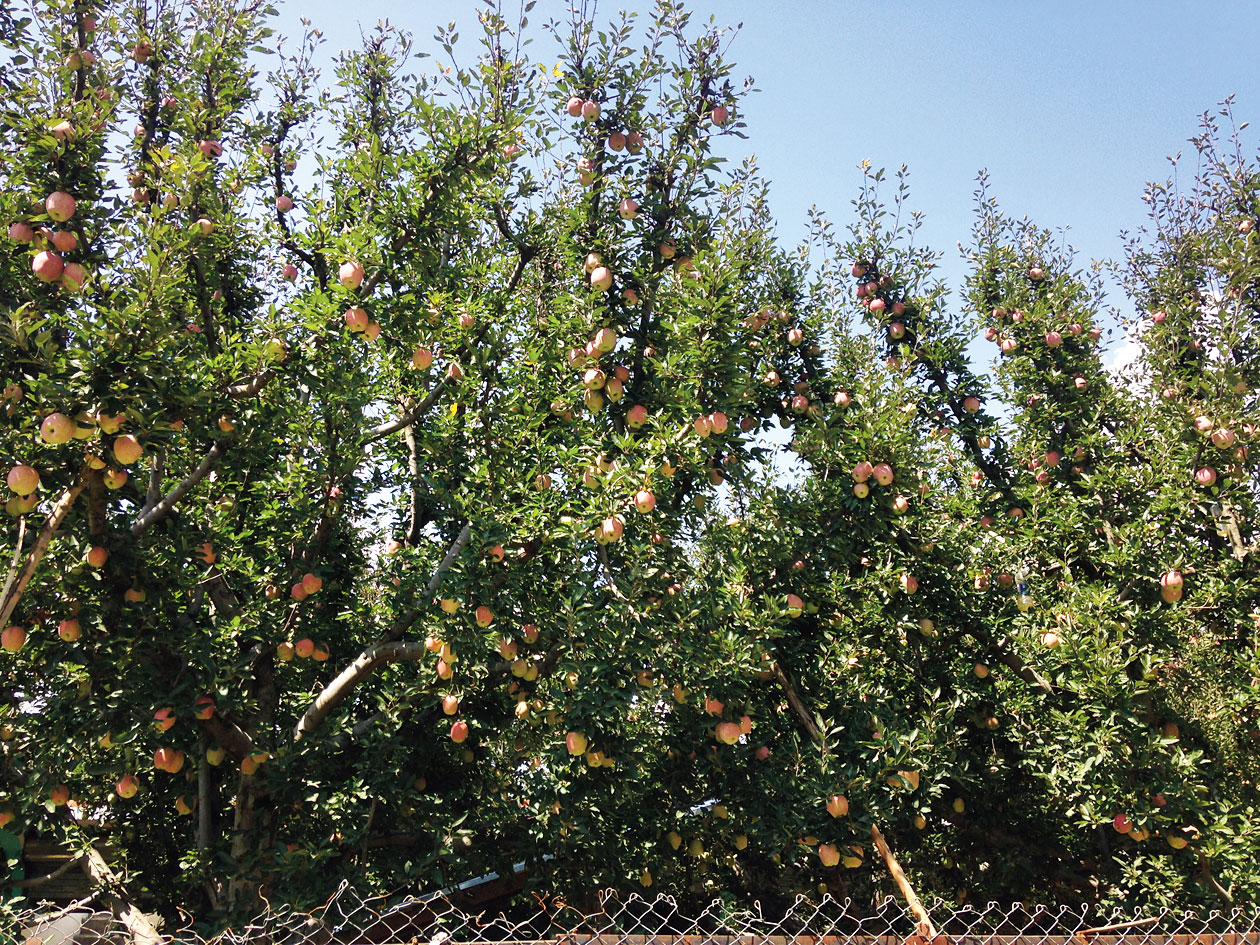 The starting point: For our autumn-winter 2018 collection, what we wanted to stand for is the purity, the quality and the craftsmanship. That's what the baseline is for the brand. We wanted to look within India for our inspiration and capture the heritage of our land rather than look West. When we decided on Kashmir, our research began and it was quite an open canvas where we could pick whatever came our way. French photographer Henri Cartier-Bresson had visited Kashmir in the 1970s and clicked beautiful pictures… those pictures were getting auctioned at Christie's. We kind of stumbled upon them, and we saw that what our brand stands for, the global perspective, his pictures were delivering that impeccably. A lot of craft was visible and that was not limited to the embroideries, but their overall culture. That was the starting point and after that we kept on researching and we were quite amazed by what this region had to offer. Then we were lucky enough to come here and experience it first-hand.

The elements: Firstly the colour palette — whether it's the saffron or the olive, chinar changing colours from dark wine to orange, the colour of kahwa, the different colours of the sky…. Elements like the chinar and paisleys — these were the two languages that kept the collection together. Then of course we have some cuts and silhouettes… for example for men we are doing a 100 per cent wool kurta, which is cut in a very Western way, like how maybe an Italian would like to wear a kurta.
Saffron fields and apple blossoms
The experience started even before the flight from Delhi to Srinagar landed. When I looked down from the plane window in the last half an hour of the flight, majestic mountains in shades of brown held me in awe. The flight landed around noon in Srinagar, from where it was a two-hour drive to Pahalgam, our destination for the retreat.
The drive from Srinagar to Pahalgam is one of the most picturesque stretches I have ever been on and is a very interesting one. For the first leg of the drive, stretched on both sides of the road are golden-yellow saffron fields, and corresponding with that there are shops selling saffron, walnuts and other dry fruits. We stopped at one such shop for our first sip of kahwa, a Kashmiri speciality chai, which we would have loads of in the course of the trip.
Once we resume our journey, we saw willow trees, and shops selling the famed Kashmir willow cricket bats. Next we see stretches of walnut and chinar trees and as we gain altitude and the weather gets cooler, there are apple orchards on both sides of the road. It's a tourist ritual to stop at one of these orchards and pluck an apple or two from the trees laden with the fruit and also sip on some fresh-pressed apple juice at the roadside stalls. Along the entire way, we cross narrow mountain streams and slightly wider rivers with country boats sailing on them.
The rocky Lidder river with its crystal clear blue waters runs parallel to the way as you enter Pahalgam. With tall green mountains encasing it, the river running across, and small little cottages dotting it, Pahalgam is as idyllic as it can get, kind of untouched by modernity.
We did a few capsule collections where we wanted to present the elements — water, fire, earth, air. And also sensory elements. So there was a story behind them, there was environment friendliness and there was local love, because we infused local sensibilities into our design capsules. After that we wanted to explore a mainline collection with regional sensibility. So we did an ikat collection, we did a Sanganer collection… very authentic. Then we thought, let's do a Kashmir collection and let's come to this land of beauty and explore what Kashmir is known for — its beauty, its crafts, its quality. And we told our design team, let's redefine luxury
- Vikas Gupta, divisional CEO, Wills Lifestyle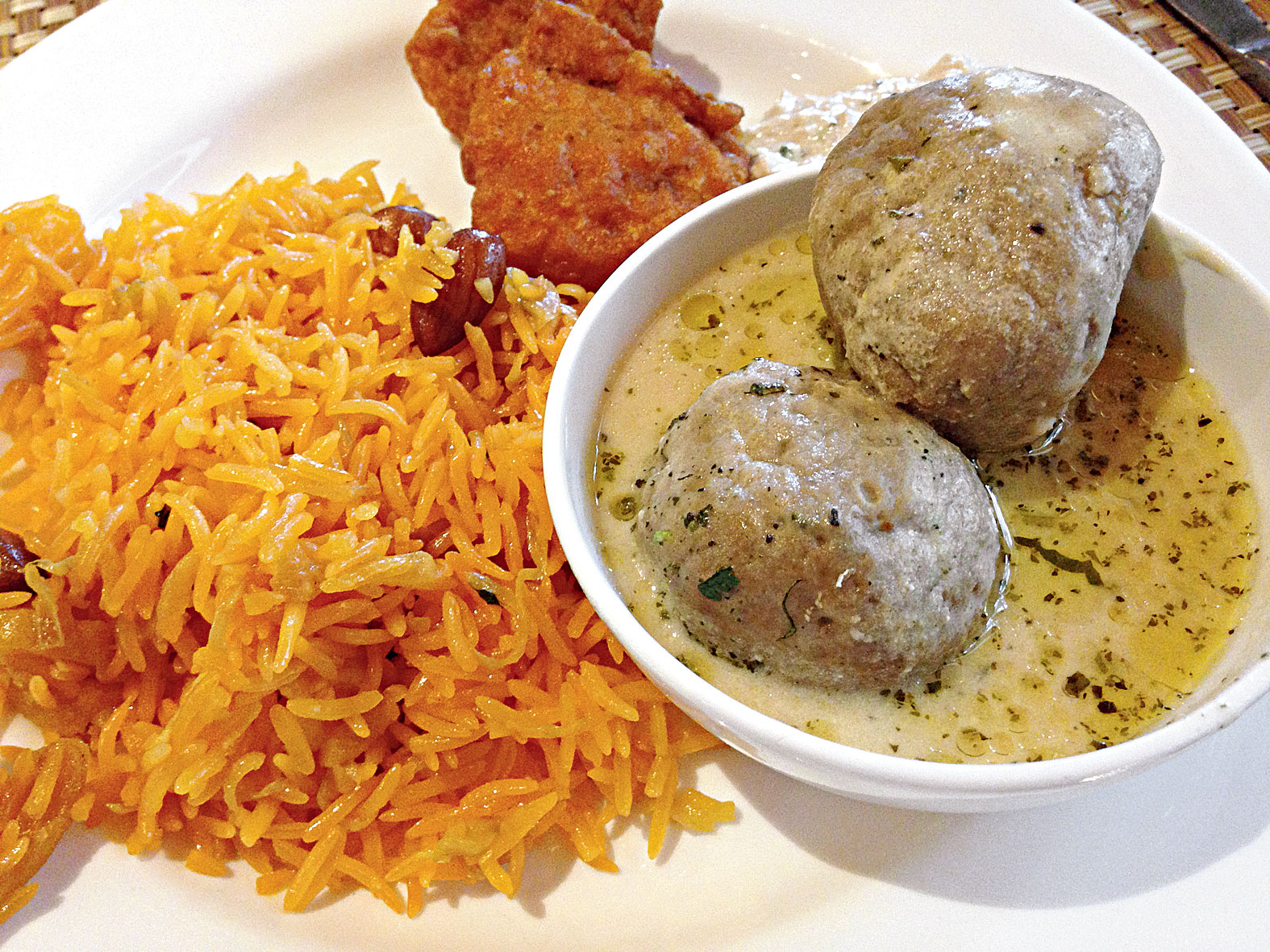 In womenswear we have used their traditional embroidery like kashida kari, crewel work, their shawl embroidery. So it's not just prints. Then there are highland checks inspired by their traditional phirans.
The lines: There are two collections in this — one is pre-winter, which is lighter so that you can wear during these autumn months. In this there are shirts for men, and skirts, shirts, tops, tunics, dresses for women. And as the season progresses we have a heavier collection. So we are doing 100 per cent pure alpaca wool sweaters, we are doing cashmere, merino wool shirts…. It's a huge collection.
A day in paradise
Our destination was WelcomHotel Pine-N-Peak, from the ITC Hotel Group, overlooking the Lidder river. A lunch of Kashmiri delicacies — Gushtaba (mutton balls cooked in a white gravy) and Rhubani Pulao — awaited us on arrival. Post-lunch, we headed out to the plush lawns of the quaint hotel where the Wills Lifestyle collection was laid out. The colours of the clothes blended beautifully with the colours of nature.
Next, it was time to soak in the mountain air at Betaab Valley, which got its name from the Amrita Singh-Sunny Deol-starrer that was shot there. Not just Betaab, the valleys of Pahalgam — Aro and Lidder — are shooting hot spots for Bollywood, with many movies having been shot in these postcard-pretty locales. At Betaab valley, you can dip your toe in the river, go zip-lining if you are the adventurous sort, or just sit by the river and stare at the mountains around. Like all hill stations, here, too, the weather can turn drastically. A cloud cover followed by a slight drizzle and then heavy shower made us scurry back to the hotel soon, but not without experiencing the beauty of rains in the mountains.
We got a taste of Kashmiri folk music and dance at a session organised for us at the hotel in the evening. Local singers sang folk songs, accompanied by the Rubab, a traditional music instrument. A group of local girls dressed in bright pink traditional attire danced to the tune of folk songs.
A sit-down dinner allowed us to delve deeper into Kashmiri cuisine with dishes such as Guchi Pulao (pulao cooked with wild guchi mushrooms), Rista (meat balls cooked in a red gravy), a vegetarian dish cooked with lotus stem and trout cooked with saag. A to-die-for walnut pie ended the meal, of course with a warm sip of kahwa post-dinner.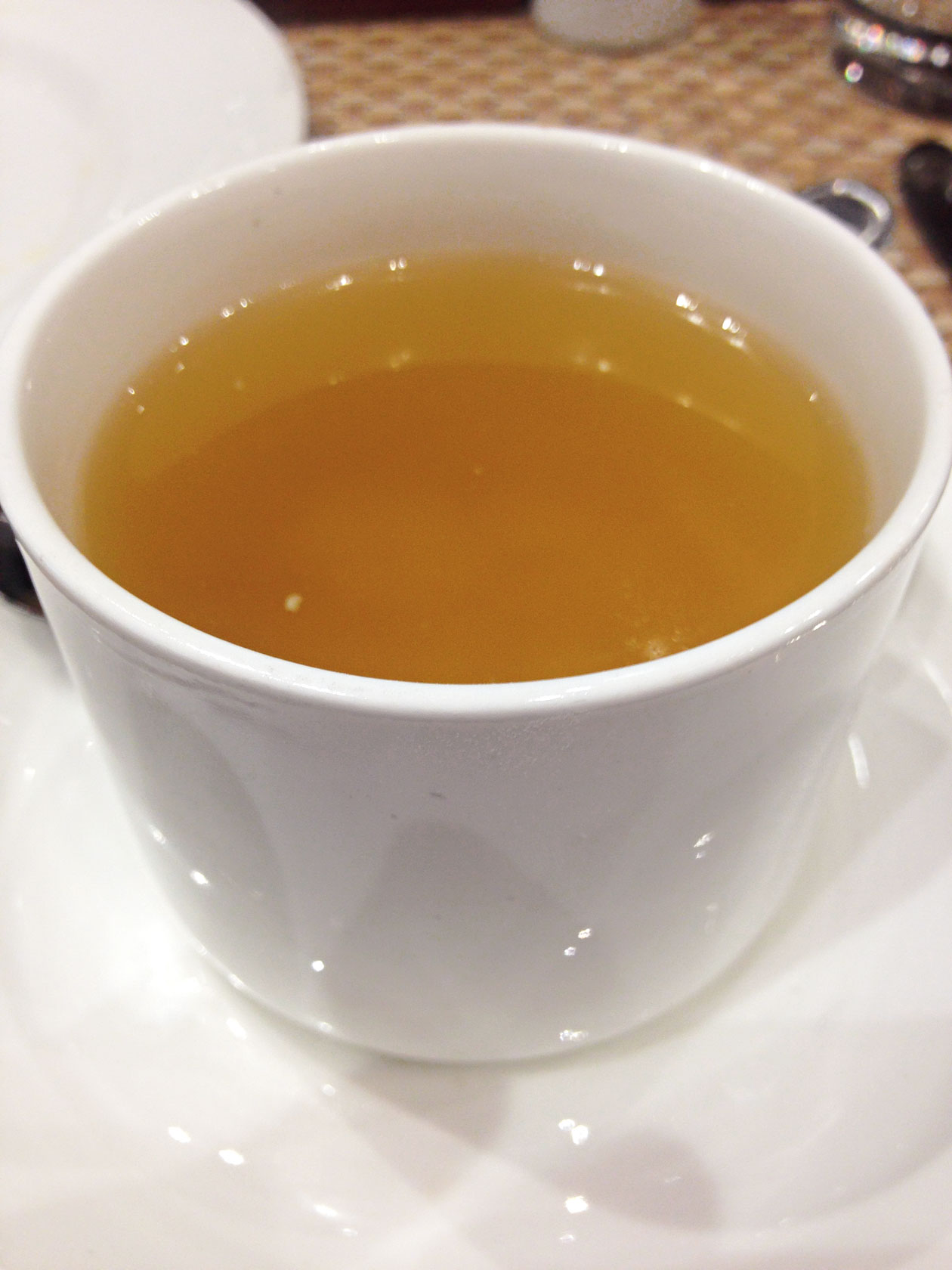 The morning after
Waking up to that kind of beauty is an experience in itself. And then we went through an unhurried breakfast and headed out for a walk on the riverbank. Walking through the mountains and meadows down to the Lidder river, all you do is sit on the river rocks and stare — at the mountains, the fast-flowing river water, a lone horse rider, or the silence when one can hear almost their own voice… the overwhelming beauty of it all… and that's when you realise that Pahalgam is indeed a piece of heaven on earth.
Text & pictures: Smita Roy Chowdhury