The cheapest places to live in Switzerland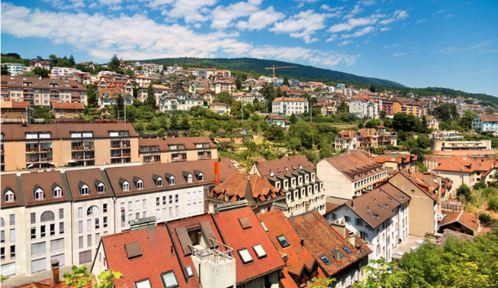 ---
Published 27.04.22, 12:39 PM
|
---
'Switzerland'- what comes to your mind when you hear about this word? Mountains, scenic beauty of nature, fresh air and an exotic honeymoon destination are a few things that are coming across your head now as you read the word 'Switzerland.' Well, it is true, the European country is something which, most of the people, at some point of time in their lives, want to live in. However, before shifting to a distant land, a few things are crucial to keep in mind. Cost of living, infrastructure, availability of basic amenities, security, and health insurance are a few things that must be checked before shifting to any city in any part of the world, and the same goes for Switzerland. It is a known fact that Switzerland is a country that is expensive to live in; however, here we have listed the five cheapest places to live in Switzerland.
1. Glarus
Despite being located near Zurich, Glarus is relatively less expensive than most places in Switzerland. Glarus is not just one of the cheapest places but also one of the prettiest. With a young crowd of ages between 20 and 64, Glarus is a good place to reside in. Glarus is an attractive destination to live in because it has low-cost housing with modest tax rates. A major concern for people planning to shift to a new location is Health Insurance. However, with PrimApp, a health insurance comparison application, now this concern of a majority of the people is also addressed. With almost everything available and monthly utility payments in the range of 150-180 Swiss Francs, including electricity, water, and AC, Glarus is a perfect choice for people looking to shift to Switzerland.
2. URI
URI is the ideal place to shift with a small population of about 36,000 people if you are not a fan of big crowded places. The average rent for a one-bedroom apartment in Uri is about 1400 Swiss Francs per month, with a three-course meal for two people at a mid-level restaurant available at 64 SF. Additionally, URI stands out from other competitors because it has beautiful sceneries and lakes that will be a sight for your eyes. If you are planning to shift with your family, it is evident that apart from expenses and beauty, you would also be worried about your family's health. However, in this digital era, things are easy, even in a foreign land, and making things even more convenient for newly shifted people is PrimApp, which allows you to compare a plethora of health insurance and select the one that suits you best according to your needs.
3. Obwalden
Obwalden, without a doubt, is one of the cheapest places to settle in Switzerland as the cost of living is relatively very low in this economically diverse Canton. Obwalden is unique because it is geographically located in the middle of Switzerland and is close to the most important centers in the European country. With cheap housing and food options, it should be on your list if you are willing to shift to a less-expensive city. Regarding basic amenities, Obwalden performs relatively well compared to most other cities, with markets, colleges, and hospitals available within a short distance. If you are in Obwalden, you need not worry about the health aspects of yourself or your family as by just logging in to PrimApp; you will get numerous insurance on your screen. Additionally, you can compare them with each other and select the one that fits your interest.
4. Appenzell Innerrhoden
How can one not talk about Appenzell Innerrhoden while discussing the cheapest places in Switzerland? Located in the eastern part of the country, it is the smallest Canton in the European country, with a population of 16,000 people. This is a major reason why the real estate properties in the region are really low, with an average rental apartment cost not exceeding CHF 2,552/month. Despite being a rural area, people in Appenzell Innerrhoden, over the years, have built all the necessary settlements in the region. With mobile connectivity, one can easily do all their business-related work digitally, over the internet, and other things like selecting health insurance with the help of PrimApp, a mobile-based app.
5. Thurgau
A Die-hard nature fan? If Yes, Thurgau is the ideal destination for you to settle down. Located in Switzerland's northeast region, alongside the German border, Thurgau boasts an admirable Alpine climate and houses several vineyards, hills, picturesque villages, and charming timbered housing. The rent for an apartment in Thurgau can go up to 880 Swiss Francs. A meal for one person will be around 20 SF and for two people around 100 SF. Public transportation is quite cheap, and being in the border region, it is usually recommended that new settlers have health insurance done for themselves and their family. For the same, they can prefer PrimApp, which is an online health insurance comparison tool. Unlike the other players in the market, they are also available in 4 different languages: English, German, French, and Italian.
Now that you are familiar with the five cheapest places to live in Switzerland, why wait, plan your journey, book tickets and live amid the scenic beauty of Switzerland.