Rural charm and historic splendour of Mandu
It is packed with devastatingly beautiful ruins and forts — 3,000 of them to be precise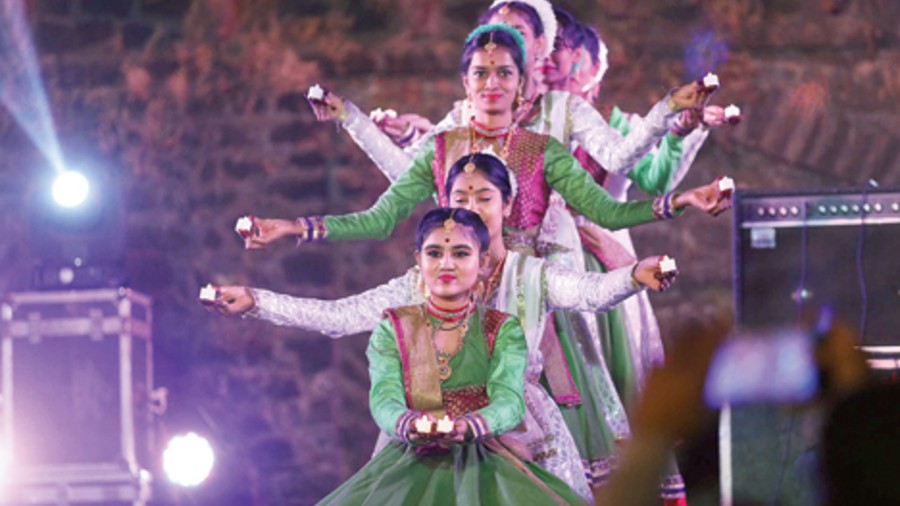 ---
Published 09.03.21, 04:32 AM
|
---
The recently concluded Mandu Festival was nothing like any festival I have attended before. Instead of external ornamentation, the festival that was held between February 13 and 15 heavily relied on the rustic natural heritage of the ancient fort town of Mandu, Madhya Pradesh. This makes sense when we look at the intent of the state government to posit it as a tourism destination propped up on the legs of its rich history and tapping into its potential for rural and wellness tourism — and to eventually get the tag of a Unesco Word Heritage Site that they have been batting for.
Spread across 29sq km, Mandu is packed with devastatingly beautiful ruins and forts — 3,000 of them to be precise. Located just about two hours on road from Indore airport, the town is great for a day's trip.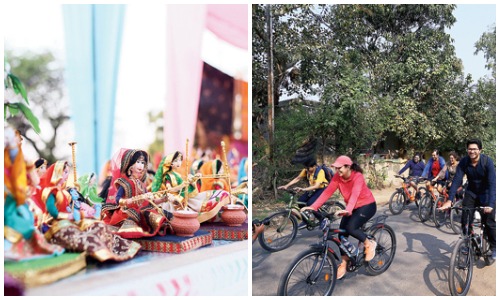 At the second edition of the Mandu Festival that Delhi-based event management company E Factor Entertainment helped put together, we got to take in the local culture through activities spread over two days. A rural lunch made from locally sourced produce, by a group of villagers, featuring local dishes such as crab soup, a chicken curry made of pulses and their version of Baati Churma welcomed us on the first day while dinners on both days were an elaborate Mughlai and continental spread at the local MPT Malwa Resort run by the state tourism department.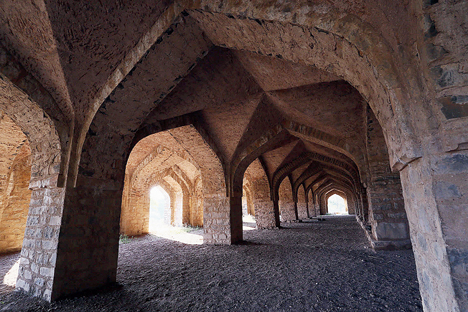 Our days were spent going on a heritage walk or an Instagram tour too, if you'd like, as we took in the splendour of the Jahaz Mahal, Jami Masjid, the tomb of Hoshang Shah and Roopmati's pavilions. Bristling heat greeted us in the middle of February as we hurriedly exchanged our jackets for lots of sunblock.
The meandering roads of Mandu run along some beautiful historical ruins of what might have been very majestic gates to forts, if not fields of wheat and barley — the staple in that area. The town played host to the ill-fated historic romance between Rani Roopmati and Baz Bahadur Shah and a beautiful light-and-sound show depicted their story, along with that of many more lores of dynasties such as the Paramaras, Khaljis, Mughals and the Marathas; ranging back to the 6th century. It is interesting to note that the obvious interfaith love story from the 15th century still enjoys the status of being the land's flagship romance, despite the politics of the times and the state. Moreover, it was almost poetic to have both our evenings reserved for concerts held on a makeshift stage with a majestic tomb as the backdrop, where fusion band Kabir Cafe headlined on the first day and the younger band Mukt on the second day — both known for singing Kabir's Dohas and Sufi music, along with other folk fusions.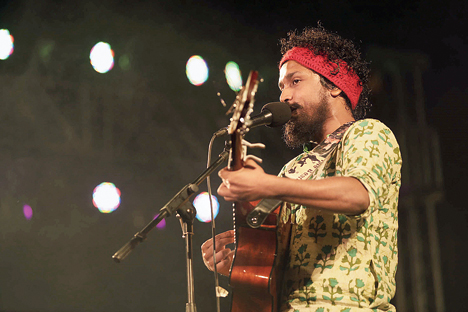 The town that had its historic population of a few hundred lakhs now dwindled to a mere 15,000, participated in the festival with vigour as locals set up food and clothing stalls for visitors. Though touted as a monsoon beauty, the town is also good to visit before summer hits in full force. A nook made of artworks and installations by artists from the state showed their take on timely issues with depiction of objects such as the farmer's sickle and onion shoots, out of other things.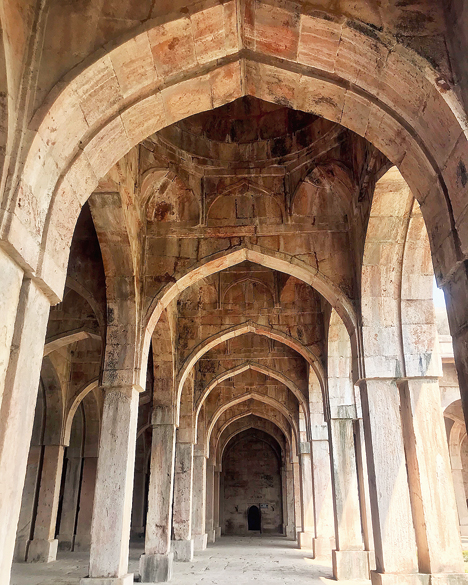 Apart from our guided heritage walks, visitors could also opt for cycling tours, fishing, horse rides and yoga sessions. The local enthusiasm was especially remarkable as they wholeheartedly welcomed a bunch of urban tourists in the middle of a pandemic, into their town that was allegedly untouched by the dreaded Covid-19. The involvement of locals from hosting stalls to putting up cultural performances was commendable. On being asked about sensitisation amongst the locals regarding tourism, Sonia Meena, IAS, deputy secretary, tourism, MP and additional managing director, MP Tourism, said that the government was taking initiatives to do that and to also implement plans to ensure that a chunk of the profits went to them directly instead of a more complicated trickle-down system. She also indicated the arrival of a major resort chain in the area that she hoped would give local employment a boost. In the meantime, Mandu with its rich historic heritage serves as a great destination for those looking for a short getaway from the urban din.
Pictures: Mandu Festival