Raichak on Ganges turns 25 today
Harshavardhan Neotia talks about the journey, plans and what makes the property unique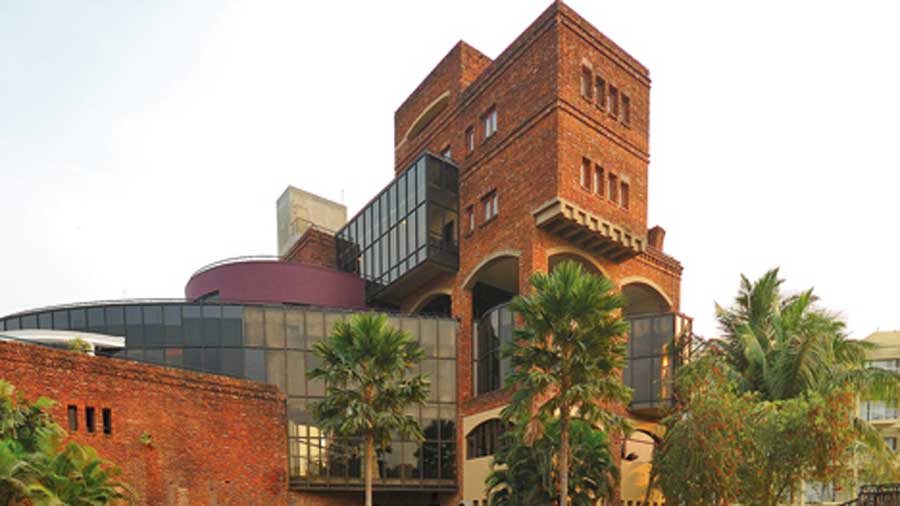 ---
Published 20.11.20, 05:42 AM
|
---
Picturesque, sprawling, calm, luxurious are the first few things that come to mind when we think of Raichak on Ganges that is built across 100 acres of land. On the occasion of the property turning 25 today, t2 chatted with Harshavardhan Neotia, chairman, Ambuja Neotia Group, on his vision 25 years ago, the struggles and journey of the property and his fave spot...
Congratulations on Raichak on Ganges turning 25! When you and your team started with the project 25 years ago, what was the vision?
We started construction in 1995 and opened to public in 1997 and this year it covers 25 years that way. When I look back as a family we always had a strong affinity for the river. My uncle has a house in Rishikesh on the banks of the river, then my Bari Ma has a house on the banks of the river in Varanasi…. So then we thought of finding a place on the river banks.... And the banks of the Hooghly in Calcutta had lot of factories and till Falta the place was dotted with some industrial activities all the time. In my quest, I reached Raichak, a pocket that had an access. We planned the cottages but then we realised that it's far and if people come what will they do here. So we decided to build a hotel which will be a place for conferences, weekend getaways, weddings….
Back then the concept of staycations or a holiday in the city was not so prevalent... how did you think so ahead of your time?
You have rightly observed that the weekend getaway culture was prevalent in Delhi and Bombay but then we thought that perhaps people didn't have enough places so may be they will be interested. And personally I felt the need for myself and hoped others would too. Unfortunately it was a tough period initially because of a combination of many things. People were not moving out to this part but what was satisfying was that, this project provided me a canvas to express myself architecturally because the scale and canvas was big. And where and how can anyone go wrong when the backdrop on the canvas is the Ganges! This was in itself God's gift to the location and to be honest, the way we did the place had its fair amount of appreciation also. But the last few years the wedding market has been a saviour.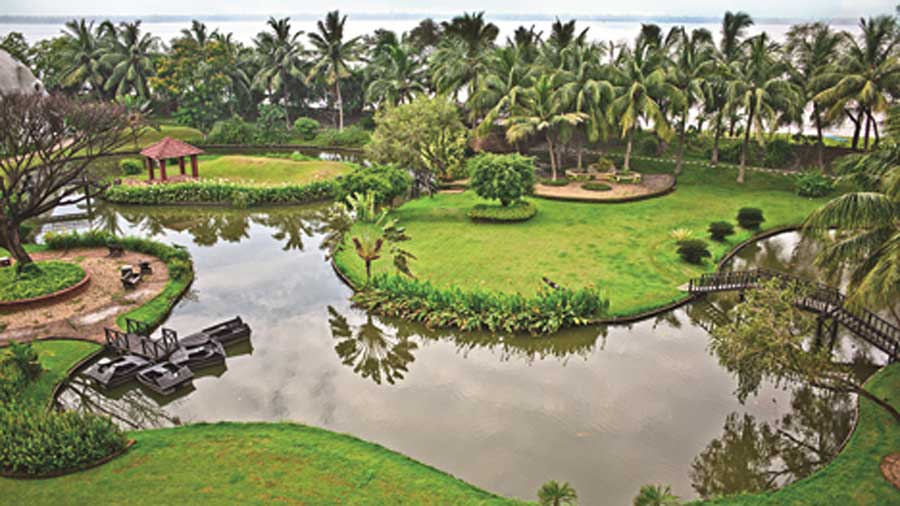 What has been the impact of the pandemic on the property?
Covid is a spoiler in itself but here we just have to wait it out and see what happens. Since it's a massive property the maintenance cost has been very high. But then the pandemic has no parallel in the past so we are learning every day and we are following the government SOPs. But at the same time due to the pandemic there are not enough flights and people can't go on vacations so yes, there has been a rise in bookings for staycations. So yes, it's been a mixed bag kind of thing.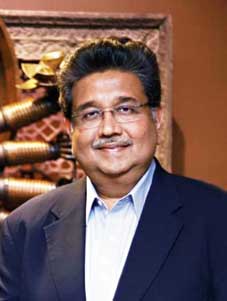 Twenty five years is a long time! How do you stay relevant even today when the competition is so steep with latest technology, infrastructure and so on?
Two things. One part is the endowment of nature is perennial and it doesn't change with generations. Be it the river, clean air or greenery, all these things we are blessed with on the location and that to me is the most important reason as to why anyone should go there and that has got nothing to do with time. But yes, in terms of people's expectation from a product, standard of service, activities…. So gradually we opened a spa, a nightclub, sporting facilities and then we got a new larger hall to cater to weddings and conferences. So we have always added things as per consumer demands.
Which is your favourite section in the property?
I have a little pad of my own in Ganga Kutir and there is a little veranda there that looks up to the river and it's like my spot. There have been a few times when I haven't even stepped out of the house but have just been on the veranda, read a book, have my meal there and enjoy the river. Then Sonar Tori is another spot I love visiting. Then I go to this funny place… there is this cowshed behind which I always visit because I have few fond memories of my home in Ballygunge we used to keep cows and then there came a restriction so the cows were taken away and donated to an ashram and my second recollection is of my grandmother crying. I always had this memory so I always had this thought that when I have a place I will have a cowshed in the memory of my grandmother.
What are the must-do things for anyone visiting the property?
Eat a meal at the different venues because there is so much variety. Then take a ride on the boat called Pari and enjoy the river. Third would be sitting on your balcony and enjoying the view because you can't miss it. Then someone who loves to walk can walk around, we have so much of plants and flowers all throughout the season, which also attract a lot of butterflies so if you are a bit of an observer, you will love it. The active kind can take a plunge into the different kind of swimming pools and lastly if you are a photography buff then the property has enough content for outstanding images.
What according to you makes Raichak on Ganges unique?
The view of the Ganges although the day is unique... what else does one need? (Smiles)