Quick getaways in Dubai
Exploring these places around the city will definitely make your day, evening or weekend!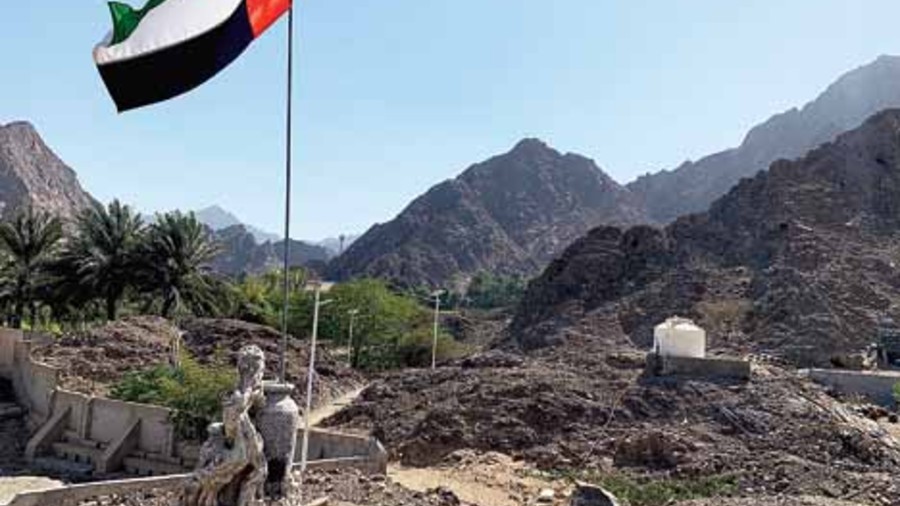 ---
Published 22.02.21, 02:15 AM
|
---
Driving on the streets of Dubai is a different experience — the roads are like muslin and no one honks for no good reason! Driving off into the sunset with the sea behind or beside you, one can reach the desert on one end or end up at another man-made marvel on the other. On a recent trip to Dubai, we drove off into this very sunset to explore a few places around the city where one can spend a day, an evening or a weekend.
Hatta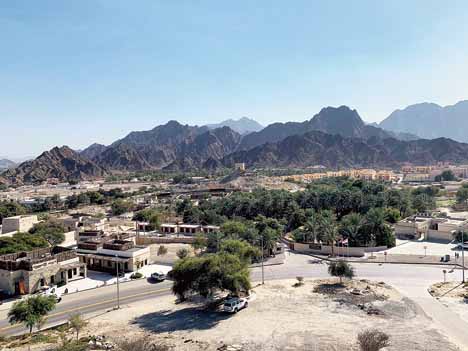 A rugged terrain, cool weather and mighty mountains of Oman await you at the picturesque Hatta, around three hours drive from La Mer. Replete with adventure sporting zones, a lake formed by the Hatta dam, watchtower and heritage villages, Hatta allows you to spend the night in trailer-style hotels, a first of its kind, under the starry sky with bonfires in tow. A two-hour trek through the Hatta villages and farms led us up to the watchtower, built back in 1880, which opened for the public in 2018. Standing atop the tower, one can get a clear view of the valley of Hatta below and to the mountainside of Oman at eye level.
A day at Hatta can be filled with adventure sports. While we indulged in some ax-throwing and archery, the more adventurous lot rented mountain bikes to traverse the terrain. If hikes are not your cup of tea, kayak across the Hatta lake by the dam, soaking in the tranquil vibe of the region. Walking through the farms of Hatta, we discovered that making noise outside a turkey pen results in the birds imitating your noise! Grab lunch from the many food trucks parked at the Hatta Wadi Hub and shop for some trinkets to later remind yourself of the time spent there.
Bollywood Parks Dubai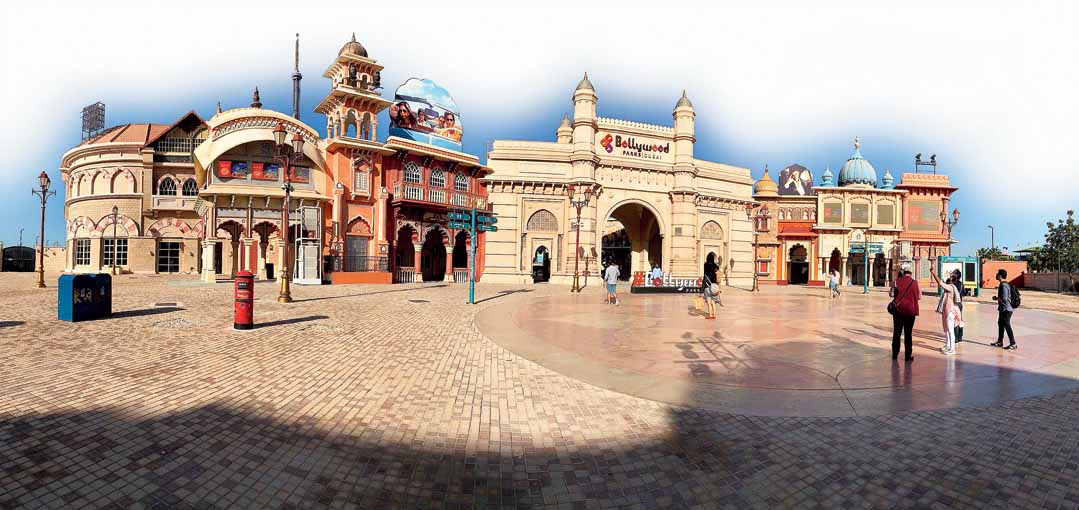 There are amusement parks aplenty in Dubai but there are none that remind you of home like Bollywood Parks. As the name suggests, everything there is Bollywood-themed and has been graced by every important name of the industry. Home to the tallest swing in the world, Bollywood Skyflier, there are 3D and 4D Krrish and Ra One experiences that are a joy to be on. Catch live performances at the theatre, grab an authentic Indian meal at Namaste India or lose yourself in the extension area called Mela Junction.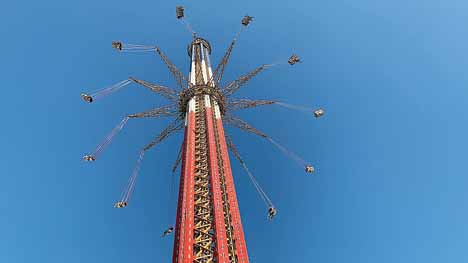 The colours and vibrancy of Bollywood Parks Dubai sure make for the most glorious Instagram shoots and they have been designed keeping the social media craze in mind, we are told. The perfect place to visit with your family, expect to see a 55m-long Ferris wheel called Wheel of Stars, a ride based on the abras (a traditional boat made of wood) of Dubai called Abraa Ka Dabraa and a magical ride called Tanga No. 13 that will take you on a ride around 'Gateway of India'.
Global Village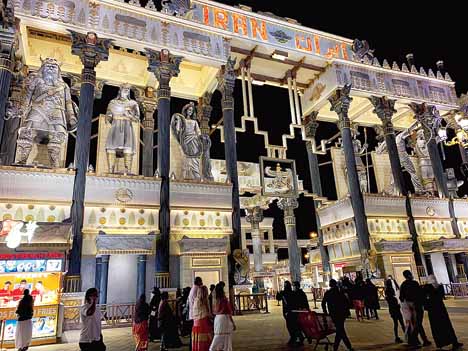 Based on the fair concept, trust Dubai to find a way to maximise the thrill of a mela at a global scale with Global Village — an extravaganza of sights, sounds and shopping! Hosting pavilions representing over 78 cultures and countries, this multicultural fun park is only open during winter evenings, hosting over 42,000 guests per day. As a concept, Global Village began in 1997 till it found its permanent location covering an area of 1.6 million sq m. Also, it's no surprise that the biggest pavilion belongs to India!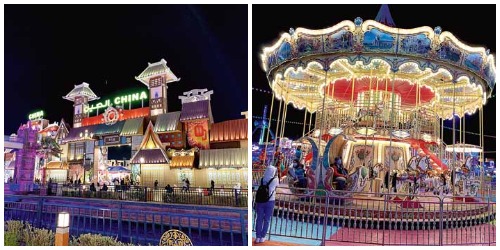 To make your shopping experience authentic, there are no fixed prices to items and visitors are requested to haggle and negotiate to get the best price. Stroll into the Moroccan pavilion to walk out with the best of antiques and handicrafts, Iran for sweets, saffron and precious stones, get your hands on some genuine cotton textile products from Egypt of course, or stock up on bottles of shea butter and other beauty products from the African pavilion. Grab a cone of authentic Turkish ice cream or dig into some Vietnamese buns, the food at Global village is the world on a platter. And if you happen to be a thrill-seeker like we found ourselves to be, get on their most exhilarating ride that is Honolulu! Sitting atop the ride waiting for it to kick off, there was a five-minute pause to allow the fireworks to unfold in front of us at 9pm. So we hung on from a surreal height, mid-ride, watching the exuberance of fireworks take place at our eye level! What happened once the ride started is something that needs to be experienced and not shared on print!
There are no dearth of things to do in Dubai and if long drives rock your boat as they do ours, look back on this laundry list of places you most definitely shouldn't miss.