Planning a fancy holiday? Val Cortez's Instagram is the perfect guide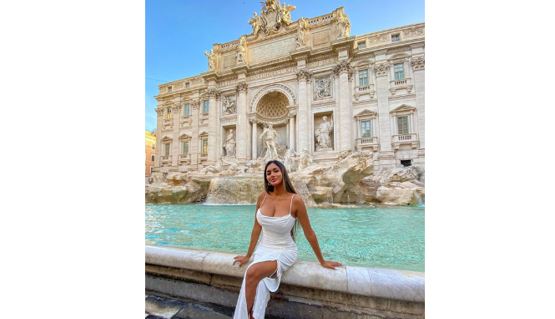 ---
Published 08.08.22, 08:32 PM
|
---
Who doesn't like to take a bow at the beautiful locations across the nation? However, spotting one place on the globe is tough! But if you are looking for some holiday inspiration, you might want to check out Val Cortez's Instagram. She shares the best places in the world while giving her own personal perspective on what makes them extraordinary. So, whether you're looking to make your own list or just want to take a look at someone else's, this article is for you!
Val Cortez was a businesswoman who gave up on her thriving business to satisfy her appetite for exploring new places. She has been travelling solo for 10 years and has visited countries to date. So, you can take a look and figure out where you want to go.
Val has visited Sweden, Italy, Czech Republic, Croatia, Portugal, Argentina, Peru, Spain, Malaysia, Turkey, Thailand, Indonesia, Singapore, Rio, Athens, Poland, Serbia, Amsterdam, Budapest, and many, many more countries. She loves travelling and not only us, but the entire social media can see her fascination for travelling. On her social media, Val Cortez has also talked about the places that radiate positivity. So, if you are travelling for detox and need some optimism, maybe you should check this out!!
Going through the gallery of Val Cortez's travel stories, your heart will push you to visit that place the very next day! By posting the most authentic and unfiltered of the locations, Val shows how simply she likes admiring places. She says, "I find solace in travelling. There's satisfaction in getting out of your comfort zone, leaving your cosy home and meeting new people. I can keep doing this for years."
Val Cortez is an Instagrammer and blogger who loves to travel and pose in different jaw-dropping locations. However, many of her followers also follow her for her impeccable fashion sense.
This is a sponsored article.