Discover Phuket, the offbeat way
Five must-dos on the Thai island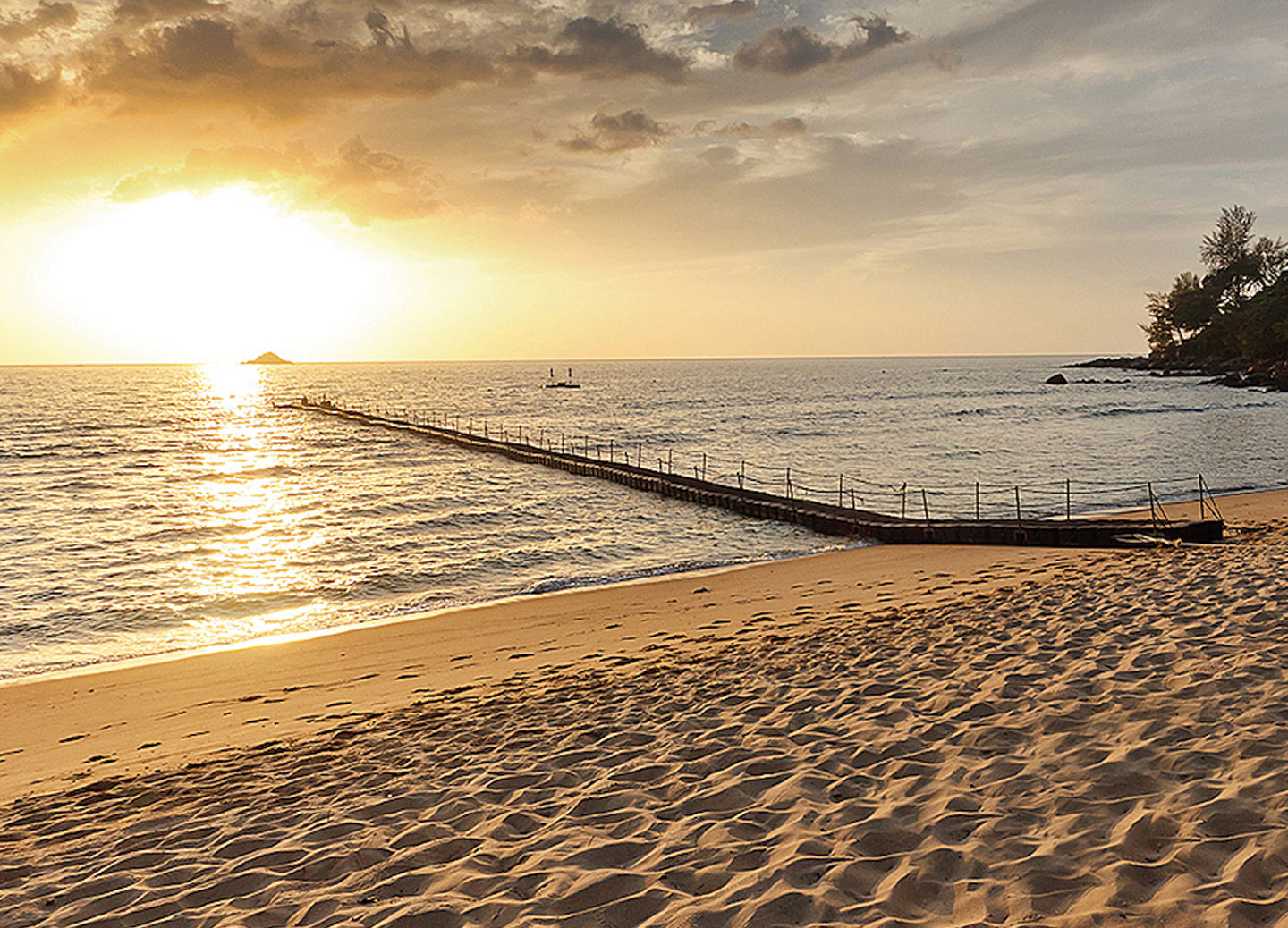 Trisara has its own private beach and the only jetty on the western side of Phuket
(Picture: Trisara Phuket )
---
Phuket
|
Published 22.06.19, 04:35 PM
|
---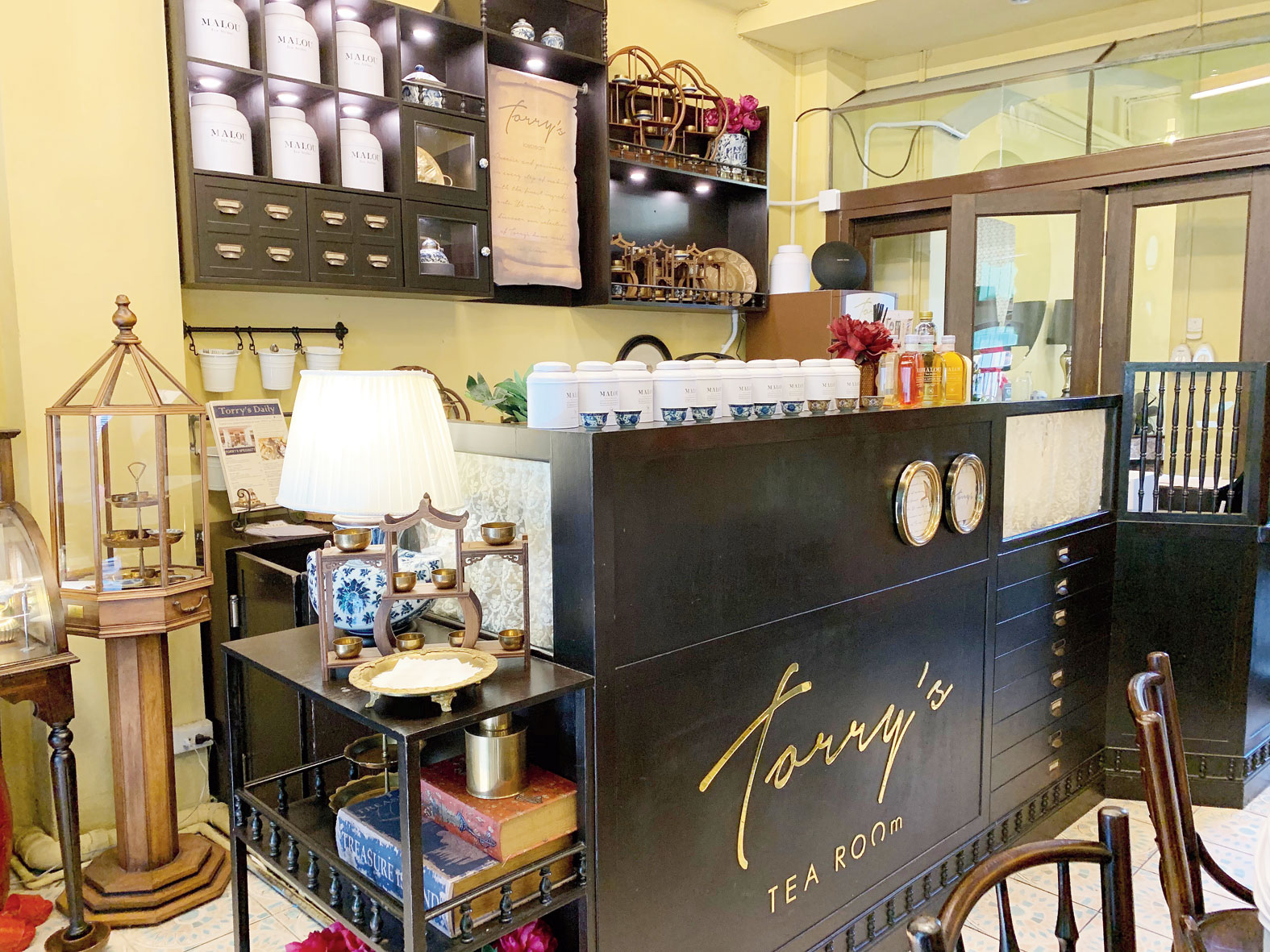 In search of some peace, quiet and luxury, I head to Phuket for four days to discover that I am spoilt by the level of service, astounded by the beauty of the clear blue water and taste some of the best food I've had in a long time.
Phuket to most people means sandy white beaches, warm sea, night markets and partying till dawn. Have you been to Phuket Old Town? It's a hidden gem of sorts for those who only know Phuket for Patong. It's a charming place with Peranakan-influenced architecture and shop houses, much like Singapore.
Did I come to Phuket expecting a food experience that will rank among my most memorable fine-dining moments of the year? Certainly not! To appease any guilt after all the pampering, I even try a Thai boxing class (a lot like kick-boxing) for some much-needed exercise and I end up completely hooked to that too! This is my five-point guide to an out-of-the-box Phuket experience.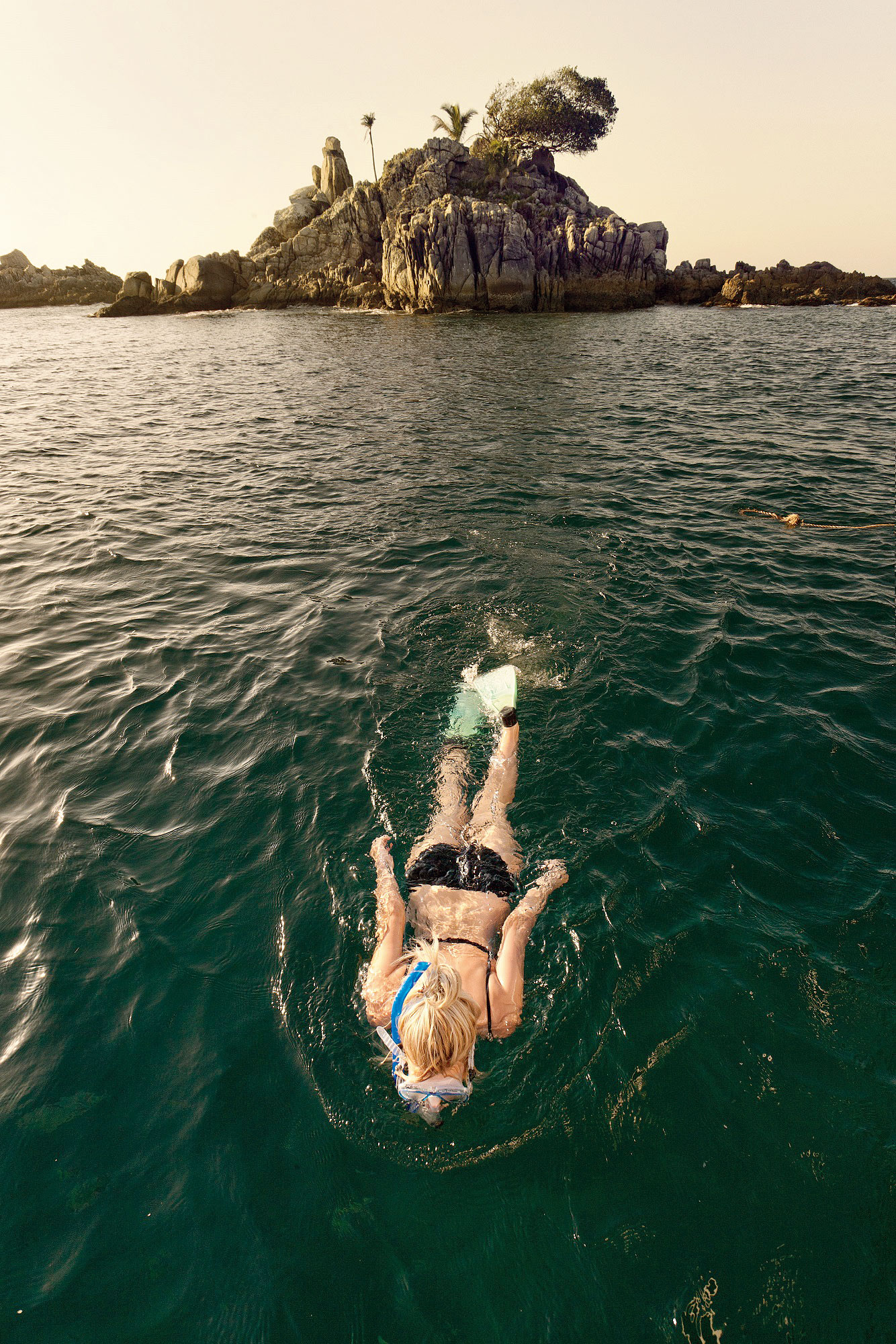 Karen Anand is a culinary consultant, food writer and entrepreneur. In recent times her name has been synonymous with farmers' markets. Follow her on www.facebook.com/ karenanand
4. Head to Catch Beach Club. This is the coolest place to eat, swim, drink and generally hang out. It's on Bangtao beach and has an international vibe and blue lighting at night. Ever been frustrated in dimly-lit restaurants with menus you can't read? Don't miss the LED menus here. Young girls and guys in white shorts and T-shirts complete the party look and feel. Reasonable prices, decent vegetarian options and great sushi on the beach. It's fashion, fun and fabulous seaside dining.
3. Night markets seem to be a way of tourist life in Phuket. The big, bold, brassy ones in Phuket Town can be hot and exhausting to say the least. Try the Friday night market at Boat Avenue, Laguna. A laid-back residential area full of mainly expats and a few tourists, the market is filled with the usual clothes and accessories. The food stalls looked good and what's better is that there are a whole bunch of really good air-conditioned bars and restaurants right alongside in case you need some respite from the humidity and the crowds.
Boat Avenue also has one of the best stand-alone supermarkets, Villa Market, on the island with a good selection of wine, spirits and international snacks in case you hanker for something non-Asian.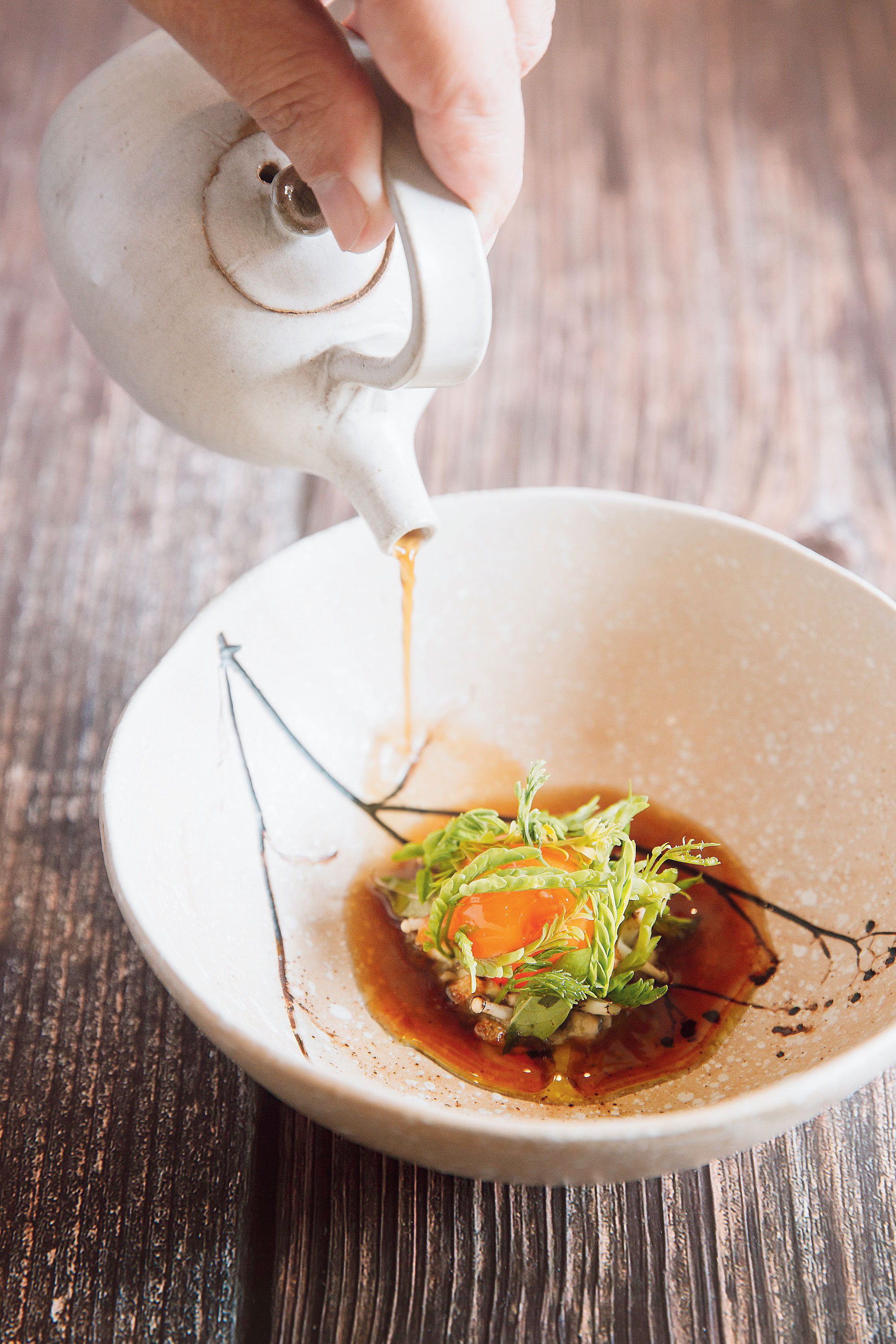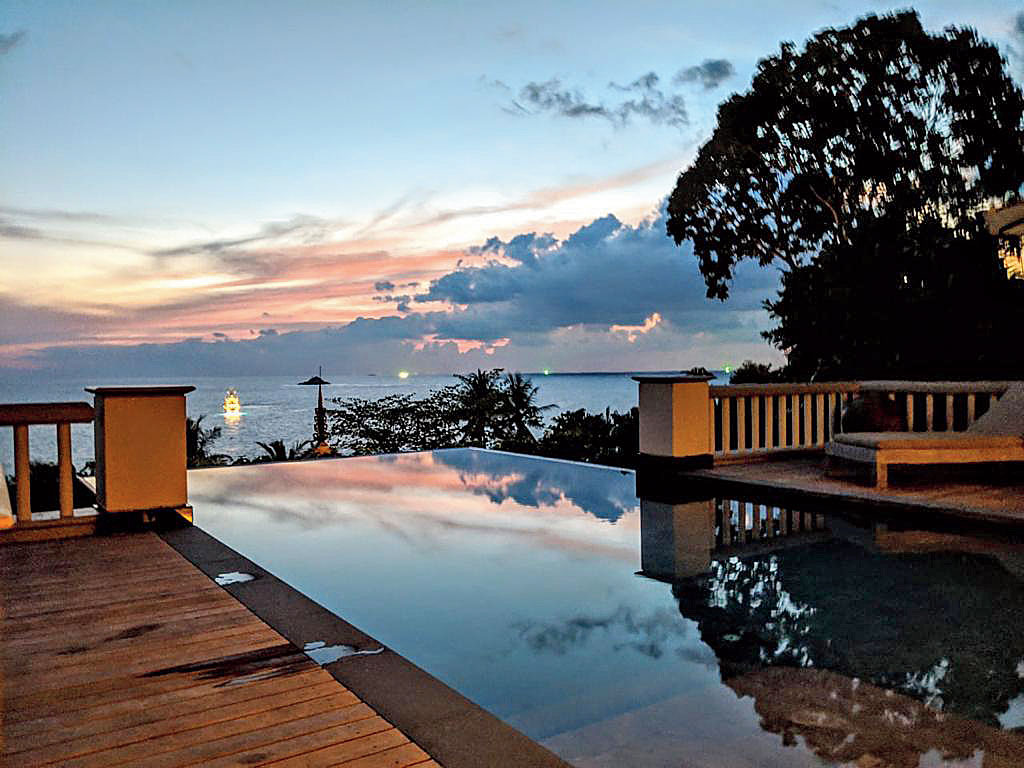 5. Take a Thai cookery class. What I love most about Thai food is its lightness and balance. Everything is pleasing to the eye, nose and palate and however much you may hog, you never leave the table feeling stuffed and uncomfortable since Thai food uses very little oil. The use of little or no oil and quick cooking distinguishes Thai from Indian food. And although we both use chillies, ginger, garlic, onions and fresh coriander in abundance, there are certain flavours that are unique and irreplaceable to Thai cuisine, namely the aromatics. The tender base of the lemongrass stalk and the leaf and rind of a lime known as kaffir, shrimp paste and nam pla (a thin fermented fish sauce) add flavour to just about everything as do an interesting member of the ginger family known as galangal or grachai, which again is more fragrant than spicy, and the oh-so-lovely Thai basil which adds a floral, almost minty, tone to any dish. Unless all these ingredients are available, cooking authentic Thai food is impossible. Even if you are an accomplished cook, you'll learn nuances, come away with ingredient knowledge and many tips and tricks... like when to add the coconut milk in a Thai curry, or do you really need to soak the noodles for a Pad Thai and how to transform Thai dishes into vegetarian ones.
2. Old Phuket Town is a real surprise with colonial Peranakan-style shop fronts, traditional hardware stores and Chinese temples interspersed with tasteful tourist shops and cafes. Old Phuket town also has some lovely restaurants. China Inn, Suay and Raya are the best known. You simply must try Torry's Tea Room. It's easy to find with its old-style, marble-top tables and bentwood chairs, and the queue outside. Torry's root beer float and bi-co-noi, a dessert of glutinous sticky rice and coconut milk ice cream, are legendary. Also try their local dessert of clear jelly with red beans and ice cream. Both these desserts are vegan.
1. Phuket is an island surrounded by lots of exquisite small islands. You must visit the islands on a private boat so that you can stop wherever you want to swim, snorkel or simply explore. Phang Nga Bay, the incredible Similan Islands and a tiny bay with a small beach near Naithorn Beach (quite near the airport), are off the beaten tourist track and there for you to discover.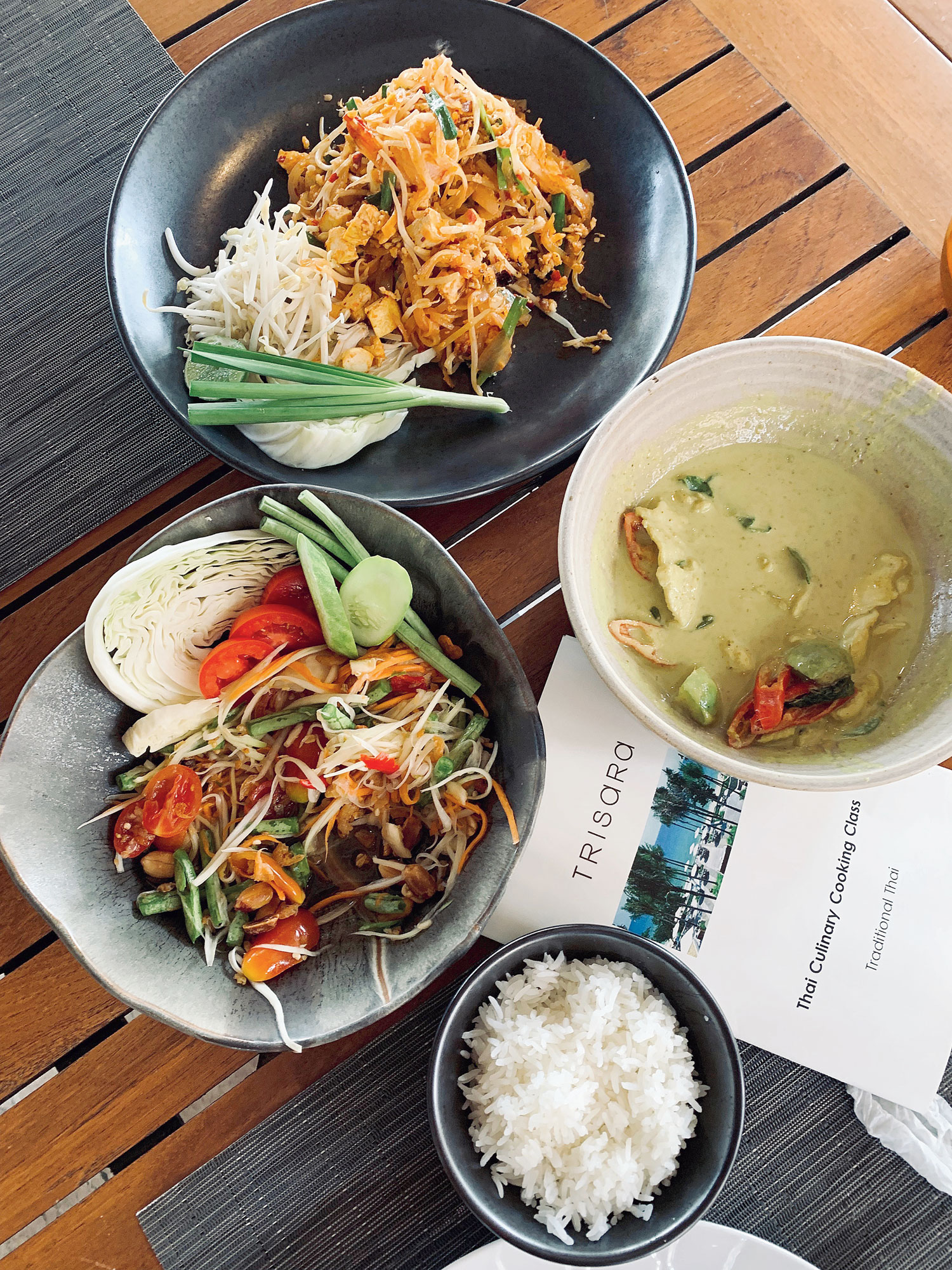 I must mention my stay at the fabulous Trisara (www.trisara.com), one of the most luxurious laid-back resorts on the island. "I really believe that luxury is the outcome of an experience and not a product," says the Australian managing director and general manager of the property, Anthony Lark. This describes Trisara in a nutshell. It exceeds your expectations at every corner. Trisara is on the northwest of the island on a private beach overlooking the Andaman Sea. All the 39 villas have private pools and most of them have sea views. Just in case you fall in love with the property, they also have private residences you can buy!
The hotel has the only Michelin-starred restaurant, PRU, on the island. PRU is open to non-residents too and is certainly worth the drive even if you're not staying at Trisara. The main restaurant has a deck with an international menu, seafood dinners on Fridays and a magnificent Sunday brunch with French champagne.
At PRU, a six-course tasting menu becomes a 10-course meal. From creative amuse-bouche and refreshing palate cleansers to extraordinarily skilful main courses and desserts, PRU's culinary concept — Plant, Raise, Understand — stems from chef Jimmy Ophorst and his team's close relationship with local suppliers and farmers as well as the opportunities to forage and discover new ingredients from the restaurant's own farm, Pru Jampa. Jimmy is always at the restaurant to ensure that the farm-to-table concept of this Michelin-starred restaurant is upheld.
Dishes to try are the Pickled Salted Egg From Chai Ya served with Phuket Abalone, the Carrots Cooked in Soil served on a base of Hollandaise, Rendered Tart with Fermented Carrot Juice and the amazing Aged Duck with Shiitake Mushroom. Don't miss their selection of cheese, all made in Thailand.
The spa at Trisara is especially enticing with a very effective massage called the Thai thermal massage where they use a heated Himalayan salt clay pot to relieve stress and aching parts in conjunction with an oil massage.
Thai cooking classes, a spin in their fabulous speedboat which you board from the only jetty on Phuket's west coast and Thai boxing are enough to keep anyone busy. I personally think it's a great getaway for the busy working couple but also for families. A recent addition are stunning, private beachfront cabanas. Each cabana is fitted with a private daybed, two outdoor sun beds, a dining table, mini bar, WiFi and binoculars to enjoy the incredible view of the sea that stretches away to the horizon.