Pampered in Pattaya
The Telegraph enjoys the best of Thai hospitality in Pattaya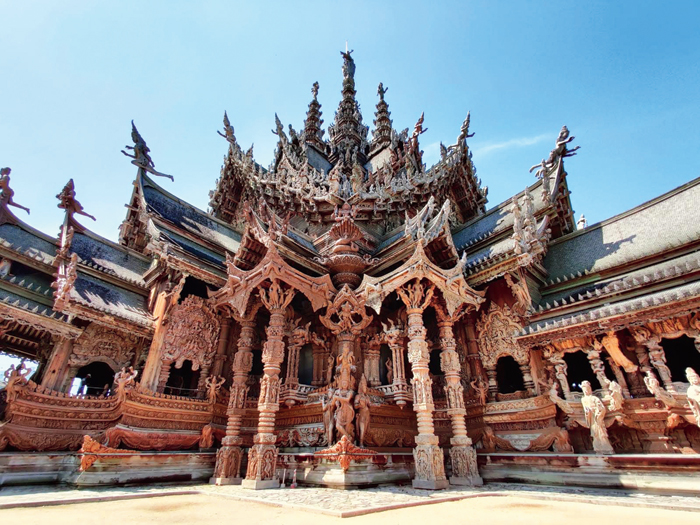 Sanctuary of Truth, inaugurated in 1981, is in constant state of being built and is home to intricate design on teak and is a centre of Thai culture and art with live performances and religious corners
Shrestha Saha
---
Published 18.01.20, 01:45 PM
|
---
Coconut water tastes sweeter in Thailand — they are shorter in stature and so much better in taste! Just like the people of the country who can sweep you off your feet with their kind hospitality. When one manages to look past the multitude of comments that border on "they know their GDP depends on tourism, they have to be nice", it is easy to realise that it is a characteristic, not a trope that brings forth hospitality of immense proportions from Thai people.
Experiencing this hospitality on beaches of different kinds with sand that differs in texture and water that changes colour with distance, is what makes every little corner of the land pleasurable.
However, Pattaya was the one place that had a reputation that preceded it. The beaches weren't pleasant and neither was the intentions of visitors. So, for all those traipsing towards the country, Pattaya would somehow be given a miss. Needless to say, Amari Pattaya's invitation to host us was met with intense trepidation, which took a few minutes to brush off before jumping into one of the nicest experiences ever.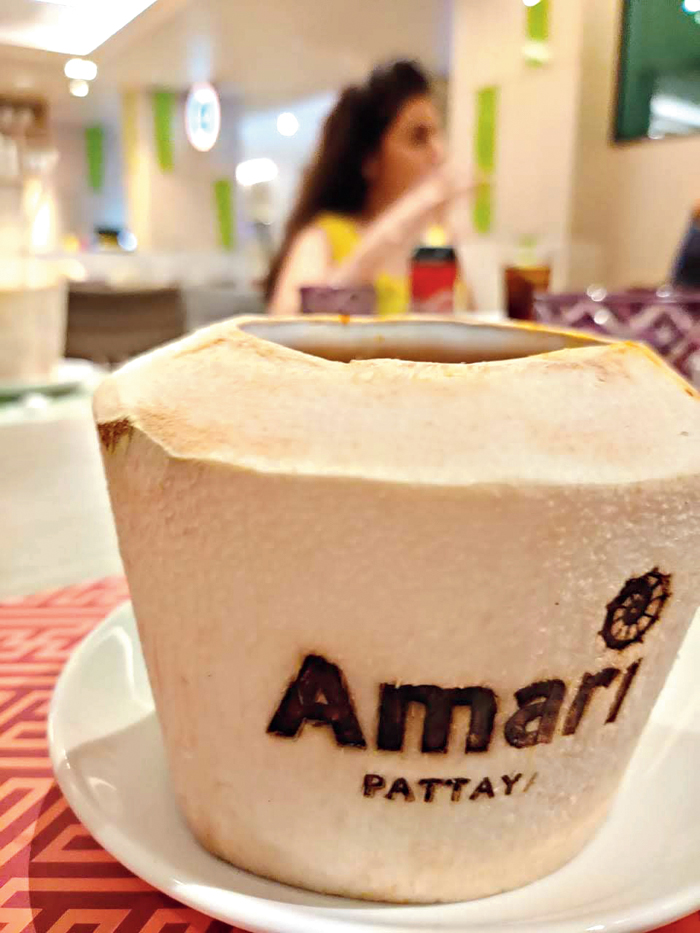 Boarding a GoAir flight from Delhi at 7am, Bangkok airport was a four-hour journey and the drive to Amari Pattaya was another one-and-a-half from there. It was quite difficult to believe that Pattaya beach could possibly have ever given Thailand a 'bad name'. One of the cleanest, most serene beaches awaited us, right in front of the luxurious property that is Amari Pattaya.
Amari Pattaya is an old property that has newly been refurbished with an extra wing added to it. Customisable cottage-style villas on one side of the pool and high-rise hotel building on the other, it's a place where you go to relax with your family.
The single-most exhilarating moment of the entire trip had to be the very Bollywood-esque parting of curtains upon stepping into the allotted room, to find a panoramic expanse of the sea waiting in front of our eyes. There is nothing obstructing your line of vision towards the horizon except for stray paragliders far away in the distant sky, speed boats carefully arranged in rows ready to take the tourist for a joyride and an immaculately clean beach in front.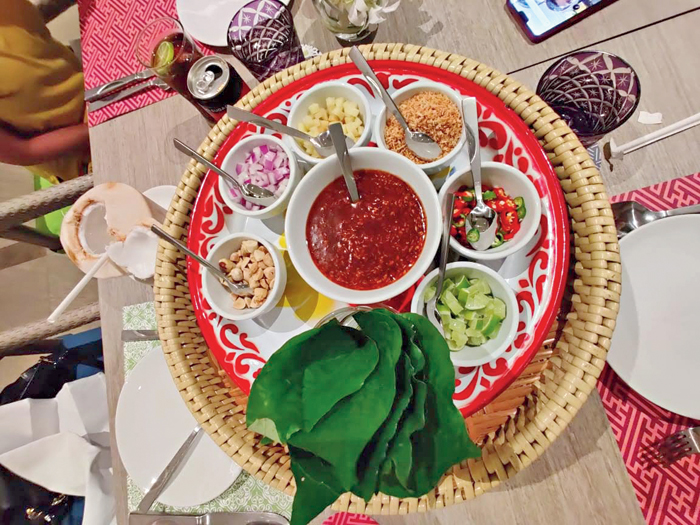 Lazing on the bed, watching the sunset is how relaxation is spelt in today's time. The sea is calm and welcoming, just enough for you to want to dip your feet and nothing more. For a swim, there is always the Amari pool with its own tunnel slides and water basketball provisions!
Imagine waking up from an unplanned nap after five hours, panicking about something important being missed, only to realise it's a Saturday evening with no work the next day and you are home alone — that's how the three glorious days in Amari Pattaya felt like.
The food
If you aren't digging your hands deep into a plate full of seafood, are you even vacationing in Thailand? While the Indian corners tucked deep into streets of Pattaya make you feel right at home, the Thai cuisine with its rich lemongrass flavours is bliss. Fresh herbs and spices can transform even the innocent spinach into a delicacy it was born to be!
Amari's executive chef is an Indian man who ensures there is a special Indian corner at the breakfast buffet every morning. Watch him cook up a mean green Thai curry with the same ease as he cooks vegan pumpkin soup. Options are aplenty to cater to various eating habits and choices of meat. Sitting by the pool, listening to the sea while devouring kebabs is perhaps one of the best ways to enjoy an evening in Pattaya. One must, of course, not forget to wash down each course with coconut water.
It can't be stressed upon enough that it's extremely important to prowl the aisles of a well-stocked grocery store while travelling through Southeast Asian countries. Expect to find some of the choicest mixes and garnishes that would make your home food a treat every day.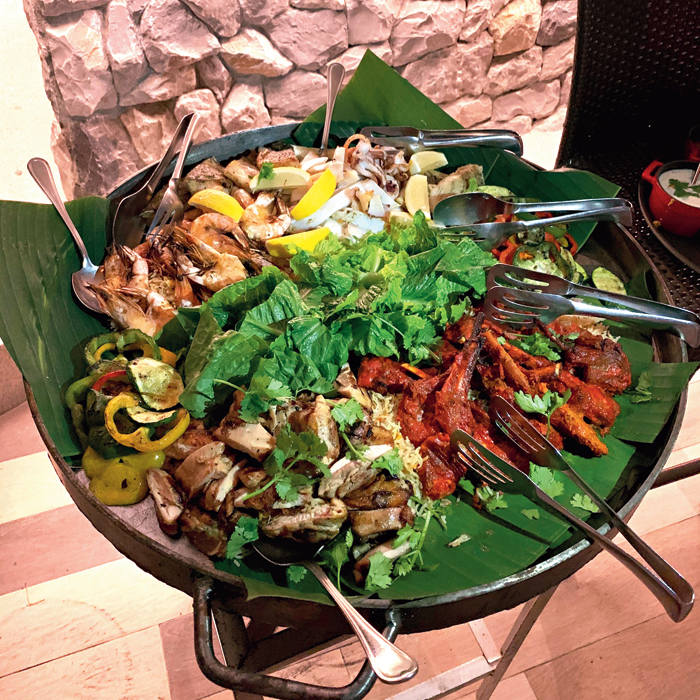 Right behind Amari Pattaya is a mall called Terminal 21. Home to the best brands of Asia and the world, this place also houses a supermarket that lets you choose from sushi dipping soy sauce to fresh wasabi paste; from fish sauce to oyster sauce; "Amazon stores it too" argument not withstanding. Why pay Rs 600 here when it is available for all of Rs 48 there? All it takes is a little extra space in your luggage.
Sanctuary of Truth
One of the most iconic structures to adorn the Pattaya skyline, Sanctuary of Truth is a cultural centre commissioned by a local business tycoon. Made completely of delicately carved teak, this 105m structure stands tall on a waterbody. The teak hasn't been treated with any weather-resilient product to let it erode on its own terms so that it can be worked upon and built again. Since inception, the sanctuary has been in a state of being built and one must don the quintessential yellow worker's helmet to gape at the awe-inspiring handiwork.
There are Hindu gods and mythological creatures adorning the walls of the palace-like structure and an open stage hosts live dance performances with the dancers dressed in traditional Thai attire. There is an indomitable sense of peace that one experiences amidst workers chiselling away at wood carvings around you. Every point you aim your camera at is a frame in itself, not requiring much photography skills. One could easily end up spending an hour and a half here, exploring every nook and corner.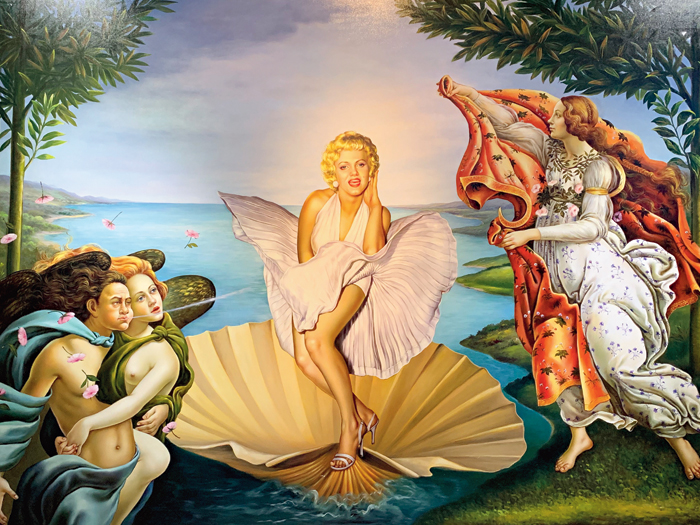 Parody Art and Selfie Museum
There is no better word coined for this place than "fun"! The wide expanse of 8,300sq m is divided into a building and an open space where popular classical pieces of art have been redefined by artists around the world to suit the fast-changing space around us. When people are fighting for space in front of important pieces of art to take a selfie, why not dedicate one for them solely for the same? Think Mona Lisa in shades winking at Picasso, or visual tricks to capture the funniest of Instagram posts, the Parody Art and Selfie Museum is a joyride like none other. Shop for quirky merchandise on your way out and flaunt Madonna with Deadpool in her arms on your T-shirt. North of Pattaya downtown, this is a treasure trove waiting to be explored.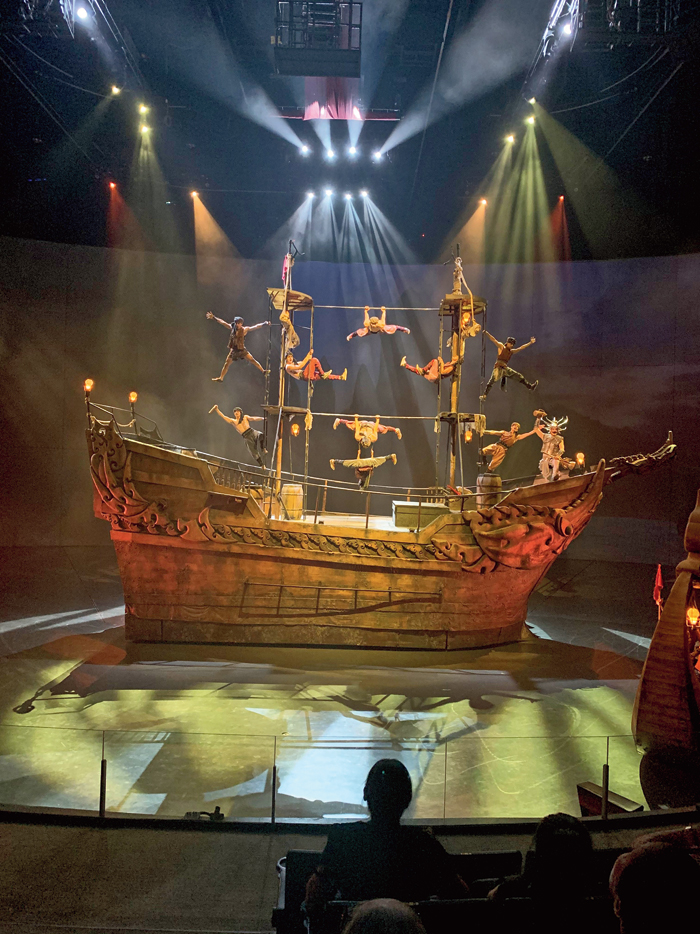 The Kaan Show
The closest that one can come to walking in through the gates of Narnia in Thailand would be the Kaan Show. There is no single way of explaining the magnitude of this hour-long show in multimedia format that retells an old Thai classic story through dance, cinema, acrobatics and technology that would leave you overwhelmed. The floor was strewn with jaws that collectively dropped as one visual marvel revealed itself on the 1,500 sq m stage, after another.
Cinematic brilliance met flying dragons who rode on the shoulders of giant ships to be taken to laser-shooting robots. Even the elements weren't spared with an act in water and one with fire. Bubbles rained from the ceiling and phones went click-click in a desperate attempt to capture the brilliance unfolding in front of us. Surreal is too small and inept a word to describe the emotions that Singha Corporation's Kaan Show evokes in the audience.
Night market
Pattaya is marked by its special night markets, of which are plenty in various localities. Mostly open till 2am, find bars doling out drinks in mugs, clothes being sold at prices that would make even our Indian currency a hero, and trinkets that are too irresistible not to pack for friends and family back home. Armed with a plate of Mango Sticky Rice in hand and a beer procured from a 7-11 store, we explored one such market to pick up glow-in-the-dark T-shirts and Hawaii-worthy shirts with Thailand emblazoned on them!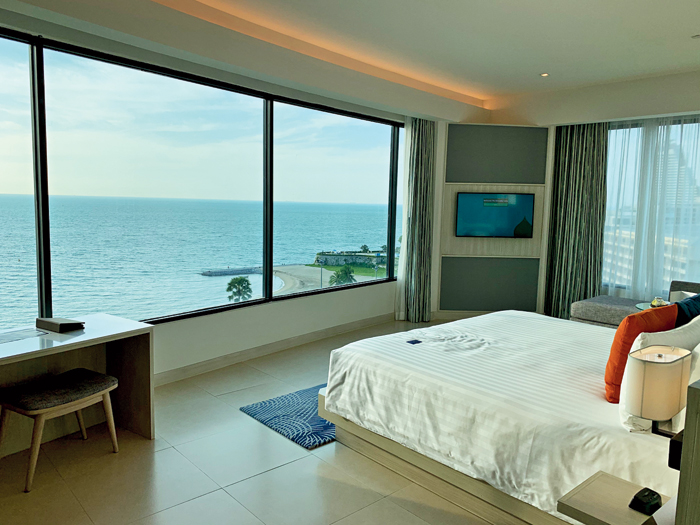 It is safe to say that walking the streets of Thailand without getting a tempting foot massage at the end of a heavy day of street shopping, is blasphemy! Amari Pattaya's Breeze Spa did that and more for us the very next day, adding to the relaxation mode that we were already in, courtesy the view from the room. An hour-long session at the spa meant there were relaxed muscles in the body, the existence of which was previously not known. Akin to ordering coffee at Starbucks, a customised a package awaited — deep tissue, medium pressure, problem areas and some tea on the side. What caught our attention was the spa room specially designed for kids where toddlers can paint their nails or design their own flip flops!
This corner property, walking distance from Terminal 21 overlooking the beach, is the place to be when one wants to unwind with their family, with the kids in a bunk bed (Yes,they have that option too). Of course, one must not forget the coconut water!