Oriental odyssey
Japan leads you down many a road less travelled with a surprise at every turn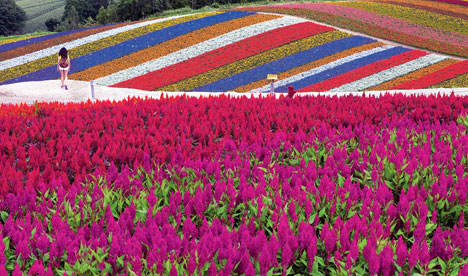 ---
Published 17.06.18, 12:00 AM
|
---
The land of the rising sun is home to martial arts, over a dozen UNESCO heritage sites and the maximum number of Michelin-starred restaurants in the world. It's also the world's third largest economy and a technological powerhouse with a penchant for efficiency and everything clean. Yet, Japan is one of those countries that leaves you asking for more.

The first thing that strikes you is the civility, politeness and respect people have for one another. Something as simple as putting the cell phone on silent mode inside the trains, forming a queue while going up the elevator or saying "thank you" for the smallest of things. It's a country that opens your eyes in many ways.

When planning the trip, I didn't really know what to expect. And considering how well-planned I usually am before a journey, I decided to keep this one open — I wanted Japan to surprise me at every turn. At times, not knowing has a unique charm to it.
Stop 1: Tokyo

Big, bustling, bizarre — the three Bs that describe Tokyo the best. With its neon-lit streets, always-packed traditional pubs called izakayas, anime-inspired fashion on the streets of Harajaku, gaming parlours or Pachinkos, cutting-edge architecture and tiny watering holes in Golden Gai, the pulsating megacity of Japan is spellbinding. Home to the world's busiest intersection, Shibuya crossing, and the world's busiest railway station, Shinjuku, Tokyo — formerly Edo — is what organised chaos looks like.

I did feel a little lost initially because a city like Tokyo does that to you. It's fast-paced, futuristic and the trick lies in taking it slow and not rushing into it. I strolled through the forested area of Meiji Shrine and Yoyogi Park, sipped on green tea lattes, socialised with locals and other tourists in traditional drinking dens and tucked into sushi… lots and lots of it. I also saw Japan's tallest peak and an active volcano, Mount Fuji, which was definitely a sight to behold.
Stop 2: Osaka

After a one-and-a-half-hour flight from Tokyo's Narita Airport, I landed in Osaka. On my itinerary? Dotonbori, Osaka Bay area and Universal Studios. A foodie's paradise and the downtown of Osaka, Dotonbori gives you a taste of local flavours while allowing you to soak in the colourful madness of the crowded streets. There's an explosion of restaurants and food stalls here, and the huge billboards, neon signs and a canal running right across its heart cast a magic spell.

The Tempozan Harbour Village in the Bay area is where a giant Ferris wheel and the Osaka Aquarium Kaiyukan, one of the largest public aquariums in the world, await you.

I wrapped up Day 2 in Osaka with a breathtaking view of the Bay area from the Ferris wheel and watching whale sharks up close in the aquarium.

What came next was an experience I had been waiting for ever since I was introduced to the magical world of J.K. Rowling — a trip to the Wizarding World of Harry Potter at the Universal Studios. I sipped on Butter Beer at Hogsmeade, played quidditch and popped some Bertie Bott's Every Flavour Beans. It was one of those days when I truly believed in magic!
Stop 3: Kyoto

This is where I left a piece of my heart. Ancient temples, picturesque lanes and enchanting geishas in kimonos walking on their geta — every inch of the former capital of Japan was fairy tale-like. It reflects Japan's rich culture, tradition and remnants of a bygone era of emperors.

Different from the other big cities, Kyoto has some of the most ancient shrines and temples of Japan. Be it Fushimi Inari-taisha, a shrine dedicated to the Shinto god of rice and known for its thousands of torii gates that lead to the forest of the sacred mount Inari, the majestic Kiyomizu-dera or Ginkaku-ji and its moss garden, Kyoto is a paradise for history lovers.
Stop 4: Sapporo

Situated in the northernmost prefecture of Japan, Sapporo in Hokkaido is known for its beer, ramen, ski resorts, hot springs, seafood and the annual snow festival held in February. It has museums, lush green parks, happening clubs and lively streets with some great seafood options.

What made a journey to this part of the country special was some of the sightseeing destinations. I took day trips to the harbour city of Otaru and Lake Toya, which lies in the active volcano region of Mount Usu, but three places that took my breath away were Cape Kamui in Shakotan Peninsula, Biei and Furano.

As I was standing at the tip of Cape Kamui after a long hike, the 300-degree view of the place was something that could neither be described in words nor captured in pictures. With different shades of blue in the water and the ruggedness of the cliffs, it's a panoramic view of the horizon.

Furano, a city in Hokkaido, and Biei, a town in the same prefecture, were something out of picture postcards — for the never-ending lavender fields, scenic rural landscapes and the rolling hills covered in spring blooms. You wish you had a whole day just to sit and gaze at the flower fields.