Looking for a staycation to cope with the times? Lose yourself in the luxury and tranquility of the Rajbari Bawali
'The open space, the greenery, the fact that we don't have any centralised air-conditioning and no wall-to-wall carpets automatically ensure safety and social distancing'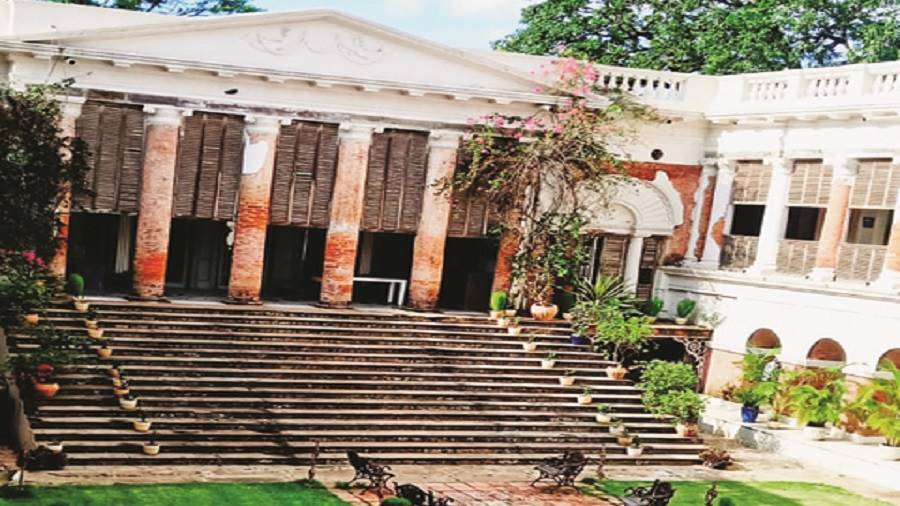 Take a walk among the verdant greens of The Rajbari Bawali for some much-needed exercise after spending months indoors
Courtesy: The Rajbari Bawali and the author
---
Published 27.07.20, 09:15 PM
|
---
Spending the last few months sighing every time you scour through your phone gallery and glimpse pictures of holidays past? Are you vicariously 'travelling' the world through the films and shows that are available at the click of a button? And are you simply tired of hashtagging your old photos as #throwback and not having the option to add new ones?
That's exactly how I felt. Until about a week ago. And then I visited The Rajbari Bawali, traipsing back with memories stuffed in my head and many more pictures stuffed in my phone. Most importantly, I felt safe as I soaked in the experience of spending a day at the property. Which is exactly what we are all looking for in these trying times where 'social distancing' and 'new normal' have made their way, albeit grudgingly, into our vocabulary.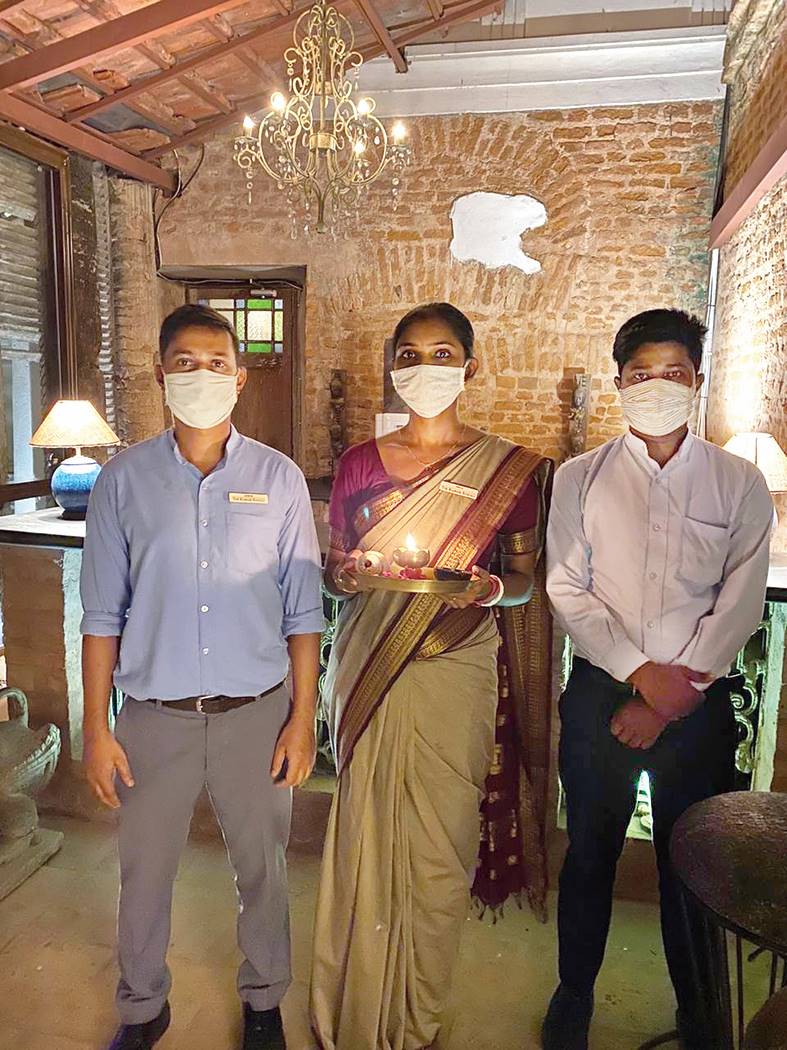 About an hour's drive, give or take a few minutes, out of the city, the 300-year-old boutique heritage hotel that's now been beautifully restored and yet retains its old-world charm and edifice, is not only sprawling enough (it's about 4.5 acres) to come with the default setting of social distancing, but has also reset its safety game (staff members duly masked, sanitisers placed at vantage points, consistent sanitisation of the premises, among others) to ensure that one feels extremely safe on its premises, even as you lie back and enjoy the experience that The Rajbari Bawali, aptly tagged as 'Inspired Heritage', promises.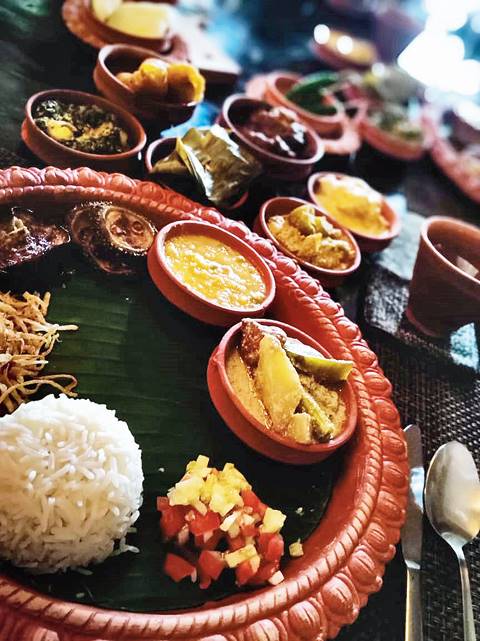 "The open space, the greenery, the fact that we don't have any centralised air-conditioning and no wall-to-wall carpets automatically ensure safety and social distancing," said owner Ajay Rawla, who chanced upon the property, then in a state of ruin, about nine years ago, and has painstakingly and lovingly restored it inch by inch to make The Rajbari Bawali the luxurious space it is today. If not anything else, the fact that the latest Netflix breakout hit Bulbbul, with the cast and crew, including its producer Anushka Sharma, firmly parking themselves at the property for a few weeks, was almost wholly shot at The Rajbari Bawali, should definitely make you plan a trip.
With its discerningly picked-up bric-a-brac, spacious rooms and suites boasting traditional four-poster beds, charming chaise lounges and regal artefacts, every corner of The Rajbari Bawali speaks a story. That's what I discovered as I spent the day exploring the property (a day simply isn't enough, I must admit), loving it at first glance and losing myself in a bespoke experience that combines the region's traditional customs, art forms and cuisine. Yes, I could barely move after a I-have-lost-count-of-the-number-of-courses authentic Bengali lunch.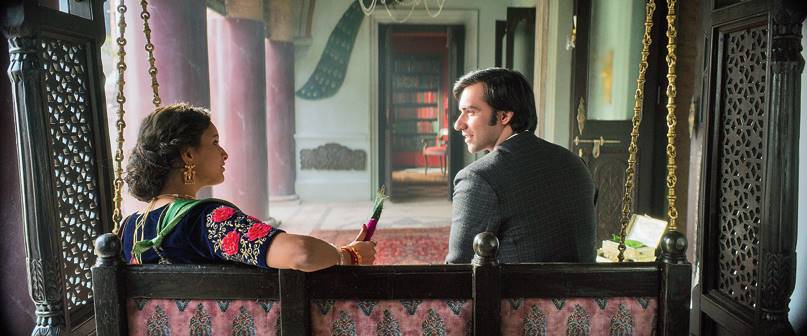 Boasting a wide range of rooms — from 'Classic Heritage' to 'Royal Suite' to 'Zamindari' — The Rajbari Bawali has a wide range of options to choose from, each an experience in itself. The annexe spaces of 'Notun Bari', 'Chhoto Bari', 'Ashram' and 'Dak Bunglow' ensure that even when it's booked to capacity, the property allows you your own space.
"If families come with their kids, they can comfortably take up two rooms at the Notun Bari that are away from the main building... we can even serve their meals there. The Chhoto Bari has five rooms... groups of friends and families can come together, and we can give them a separate dining space," said Rawla, reiterating the property's emphasis on making its guests feel safe in the middle of a raging pandemic.
What you well and truly need to know — there are some special room rates lined up for this season.
Facilities at The Rajbari Bawali include a conference room, restaurants, library, a snooker room and a large sit-out area that's perfect for marriages and gatherings. The property also houses a swimming pool and a spa, which, understandably, is not being made available at the time, keeping safety in mind.
My personal favourite was the cafe space on the terrace, that Rawla aptly described as 'by the stars', that looks stunning by the night and made me sit back and drink in its beauty and tranquility as I lazily sipped on my drink. And after months of being holed up indoors, a walk through the verdant greens of the property actually made me feel like a kid in a candy shop and a little more appreciative of what nature offers us.
A stay at The Rajbari Bawali doesn't just limit you to the property. A guided walk through the village, a visit to the local temples as well as the horticulture belt of Muchisa in the vicinity can be on the cards when you visit. Come late afternoon, I found myself on a sundowner country boat river cruise, where I not only took in the beauty of a jaw-dropping sunset sailing on the waters of the Hooghly, but was also regaled by some splendid music, both old and new, belted out by a pair of musicians. Once back at The Rajbari Bawali, I witnessed the 'sandhya aarti', a transportative experience, rendered authentic by its scene and setting, .
Looking for some more reasons to drive down to The Rajbari Bawali this weekend? Well, how about staring at the open skies (a luxury in the times we live in) while sipping on a gin and tonic? That sealed the deal, didn't it?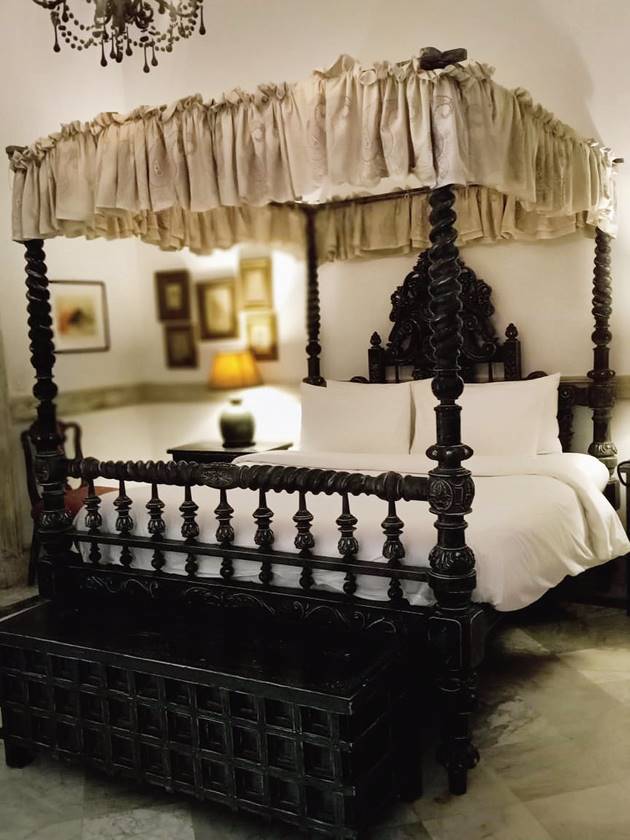 Rajbari Reckoner