How a trip to Tanjore turned out to be a therapy
If you arrive in Thanjavur a bit of a wreck, you will surely leave rejuvenated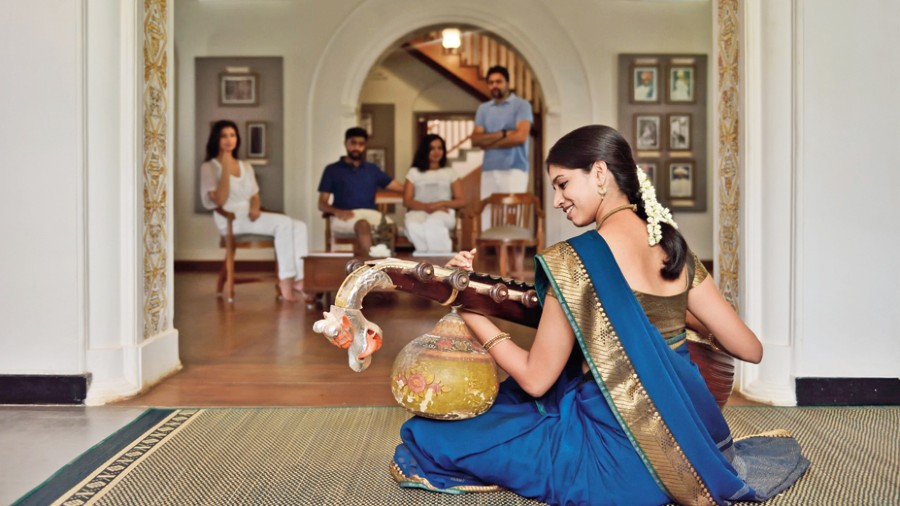 Therapeutic sound healing at Svatma
---
Published 11.04.21, 01:20 AM
|
---
People are travelling around the world to recharge, recalibrate and reboot. I took a flight to Trichy in deep Tamil Nadu and achieved amazing results at Svatma, in Thanjavur (Tanjore). Svatma has the first sound healing spa in India and the Siddha naturopath's clean-living diet starting with ash gourd juice in the morning, did more than simply detoxify.
I discovered there was more to Thanjavur than just temples. Considered the cradle of Tamil culture, literature, art, dance and music, I also attended a classical Indian concert, tasted a Tanjore royal thali, visited a local Tanjore painting master and had my palm read.
Svatma is a century-old heritage property with the serenity of a world-class wellness retreat. The careful restoration by architect Krithika Subrahmanian seamlessly blends the seven rooms of the heritage wing with the rest of the modern extensions. Apart from paintings, sculptures and murals, which are set across the property, visiting artists create immersive experience for guests, showcasing everything from veena making to Thanjavur painting.
The hotel's two signature spas offer a holistic wellness experience. Svatma boasts of the first Swaram sound-healing chamber in India. They say that a sound-healing session creates an atmosphere and dedicated space of listening, tuning, aligning and coming into resonance with the universal principles and effects of primeval. Tuned sound brings the receptive person into deeper, dreamlike, relaxing alpha states, which stimulate the inherent self-healing powers, aligns the body and its subtler layers, brings the system into deeper coherence and offers the opportunity to harmonise, refresh and rebalance the organism.
This deeply restorative, acoustic therapy happens on a massage table that has been orchestrated to enhance the vibration frequency benefits of a veena musical instrument and leaves you feeling 10 years younger!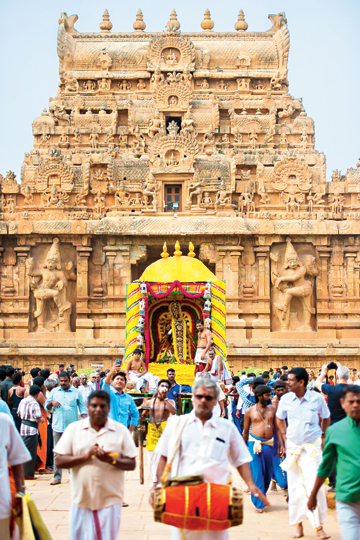 Soukyam offers traditional therapies, inspired by a school of naturopathy known as Siddha, which has been practised in India for thousands of years, mainly in Tamil Nadu. It aims to create a perfect harmony between mind, body and spirit. Siddha, the "science of life and the art of healing", is an ancient holistic health philosophy and system that covers every aspect of wellbeing — health, beauty, food, spirit, sex and living in harmony with each other and with nature. Siddha massage is a core component of the treatment and Svatma is the first hotel in the country to introduce Siddha therapies and consultations with a Siddha doctor. The doctor immediately took me off coffee and tea and put me on a daily morning routine of ash gourd juice (petha) which helps detoxify. He suggested a totally vegetarian diet with no alcohol. The cuisine is also well thought out with an organic all-vegetarian menu that delves into heritage Tamil recipes. Svatma represents more than boutique luxury. Sustainable, local and organic initiatives are integrated across the property and wellness is stitched into its very architecture. And if you do want a bit of "spiritual" relaxation of another kind outside the wellness programme, they have a fabulous roof-top bar with a signature quirky sculpture made by Krithika from traditional bobble-headed Thanjavur dolls.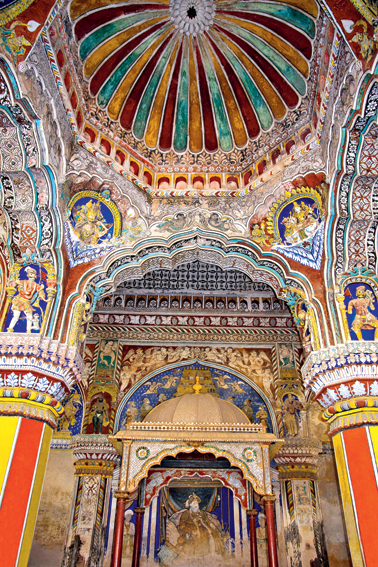 Woven to perfection
Although I say there is more to do than temples in Thanjavur, many people fly here from around the world to see the famous Nine Graha temples. Each one is dedicated to one of the nine planetary deities.
If, like me, your primary aim is rest, relaxation and detox in a short span of time, then the "must-dos" are Brihadeeswara, one of the largest and tallest temples in Tamil Nadu, and just a 10-minute drive from Svatma. The original monuments of this 11th century temple were built around a moat. It included gopura, the main temple, its massive tower, frescoes, impressive stone carvings and a huge Nandi bull in black granite.
If you are interested in textiles, there could be some surprises in store. The sari as we know it today is not more than 600 years old. If you look at sculptures older than that, the garment women wore was quite different to the sari of today. Documented evidence shows that the areas around Thanjavur and Trichy had weaving centres and the complex interlocking techniques known today as korvai in Tamil and other complex techniques of silk weaving were all prevalent in the Thanjavur belt. Don't forget this was the capital of the Cholas and continued as the seat of power for some time.
The Kanchipuram belt probably also had weaving but the sari as we know it today from Kanchipuram probably became important because it was a trading centre and many of the weavers from Thanjavur moved there to be closer to the trading post.
The woven thread work in silk or metal carried motives which symbolise a narrative. Rukmini Devi Arundale, who set up Kalakshetra, the dance school in Chennai, started converting these silk weaves to simple cottons for her dancers to wear and practise in, thereby setting a trend of wearable cotton saris. She used to design her own saris, set up a set of looms and introduced the motives that we see today in cotton saris found in several weaving clusters all over the state.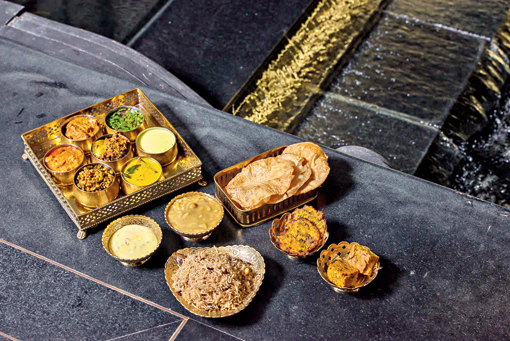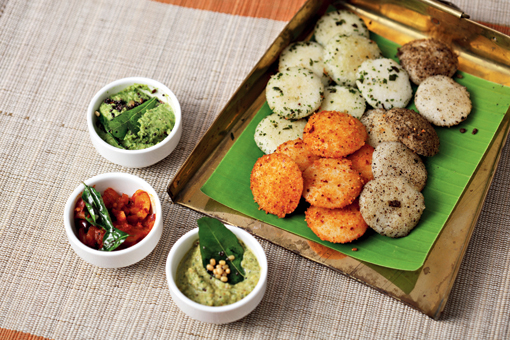 Detox, let go
I left Thanjavur somewhat overwhelmed. Few places are as spiritually nurturing. Svatma has an eight-day Siddha programme, which is a powerful detox with plentiful offerings of spiritual practices such as hatha yoga, chanting with a Vedanta priest, astrology and access to the Navagraha (nine) temples. A strict but delicious diet of fruit and vegetarian thalis is combined with twice-daily detox treatments. If you're travelling with a partner who isn't interested in detox and diet, fear not, there's no shortage of things to do — cookery classes, bronze-casting demonstration of the famous cire perdue or lost wax technique by master craftsmen; chamber concerts by vocalist, percussionist, flautists in Carnatic tradition; Bharatanatyam dance, demonstration of handloom weaving and wearing techniques and a demonstration of Thanjavur painting techniques.
Expect an experience at Svatma and return refreshed, glowing and happy. Think hot oil massages, herbal scrubs, and rexlexology, not to mention the divine warm pool and delicious vegetarian food that made this an unexpected highlight of the year for me. The perfect way to de-stress in your own country. I arrived a bit of a wreck and left rejuvenated.
Pictures: Svatma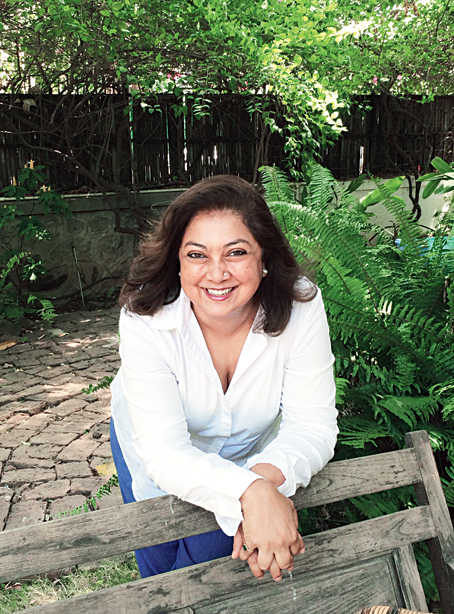 Karen Anand is a culinary consultant, food writer and entrepreneur. In recent times her name has been synonymous with farmers' markets. Follow her on www.facebook.com/karenanand and on Instagram @karen_anand