Get into the swing of it
'Distressed' is out and 'glamour' is back with a bang in London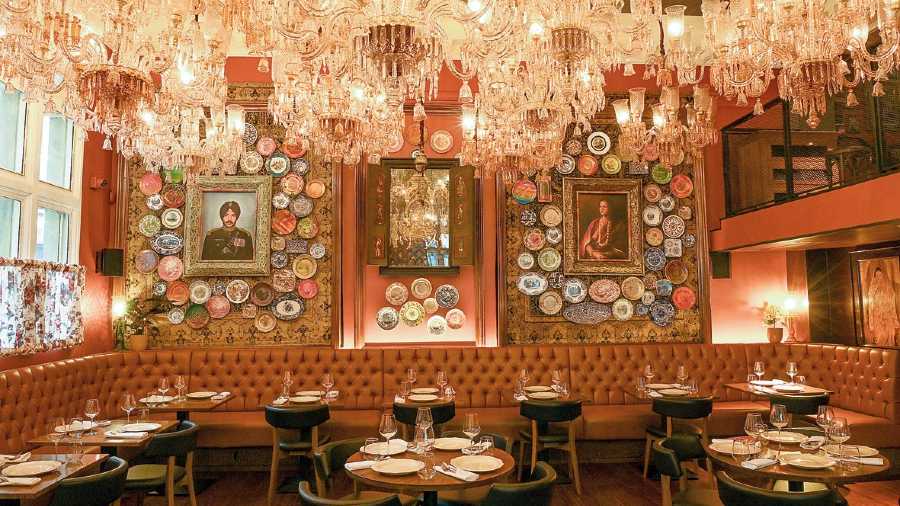 ---
Published 07.11.21, 04:23 AM
|
---
London is officially "open". Masks are off and the city seems to be on steroids as far as eating and drinking are concerned. Service in hotels and restaurants is suffering because of a lack of trained European staff (another fallout of Brexit) but otherwise, and almost as if everyone has a 'get out of jail card', entertainment is on overdrive mode.
Clearly the British public, tired from a year and a half of lockdown misery, are in need of some glamour and glitz. Distressed is out and glamour is back with a bang. Pubs, clubs, high-end restaurants are all rocking. Unfortunately, many family-run, smaller places have been forced to close.
A toast to Colonel Saab
I was in the city for the last two months working on a new Indian restaurant project — Colonel Saab — in the iconic and very beautiful Holborn Town Hall building. The restaurant was voted the best new restaurant in London just three weeks after opening on October 1. Let me tell you about it. Colonel Saab is what the British public seem to be looking for, judging by the overwhelming response right after the launch. The food and drink is delicious and the decor, unflinchingly over the top. We are talking 37 pale pink chandeliers, priceless art collected by the owners and vintage photos. You get the picture?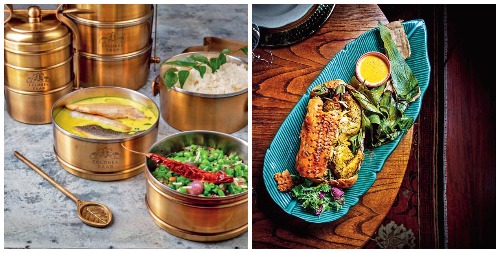 The menu (which I have created) is a reflection of the travels of Colonel Saab (Manbeer Choudhary) and his wife Binny when he was an officer in the Indian army. It covers home-style food and iconic Indian regional dishes. Predictably the chaats, kebabs and biryanis are much loved but the signature tiffins have taken London by storm as has the iconic Nizami Murg, a baby chicken baked in a dough crust and cut open at the table. It is the first London restaurant from award-winning Indian entrepreneur/hotelier Roop Partap Choudhary who plunges in with both his astute management skills and his love of design and aesthetics. The brand essence and design of the restaurant has been done by Mumbai-based RGD Designs who have recently won India's best design studio award.
The restaurant is on two floors and sits around 100 people. It also has two very elegant private dining rooms for family and corporate dinners. At the moment it is open for lunch and dinner only but will be open soon for breakfast and high tea or 'High Chai'. Did I mention the amazing zinc bar where the bar manager Lucas and his team do some pretty neat tricks with a swizzle stick? The India 65 house cocktail, an alcoholic twist on the fresh lime soda, topped with prosecco and spirited with gin, is a no-brainer. Signature cocktails created by Antony Bertin especially for the restaurant, are amazing. My favourite is the Mr Puri, a sour made with Pisco, jasmine and yuzu. Even if I say so myself, I urge you to try Colonel Saab when you are in London. It will put a smile on your face.
While I was working in the area over these last couple of months, I realised what a fabulous place Holborn is… a seven-minute walk from Covent Garden and without the crowds; a couple of minutes from theatres in one direction and the British Museum in the other and bordering on the beautiful Inns of Court of which the biggest is Lincolns Inn with some stunning buildings dating back to the 16th century. On the egde, in the nicest possible way, is the residential area known as Bloomsbury. Bloomsbury is the location of numerous cultural, intellectual, and educational institutions, home of the British Museum (the largest museum in the United Kingdom) and several educational institutions, including University College London, LSE and the Royal Academy of Dramatic Art. It has the reputation of being the intellectual and literary hub of London, as home of world-known Bloomsbury Publishing, publishers of the Harry Potter series, and namesake of the Bloomsbury Set, a group of British intellectuals, which included author Virginia Woolf and economist John Maynard Keynes. Other famous residents include Lenin, Charles Dickens, Darwin and Bob Marley.
Bloomsbury began to be developed in the 17th century under the Earls of Southampton, but it was primarily in the 19th century, under the Duke of Bedford, that the district was planned and built as an affluent Regency era residential area. The district is known for its numerous garden squares, including Bloomsbury Square, Russell Square and Bedford Square.
Scones and cheesecake
I decided to discover more and during the launch of Colonel Saab, stayed at the lovely boutique hotel, The Montague on the Gardens, right next to the British Museum. It was a treat to walk to work in five minutes every morning.
The Montague is quintessentially English in style with comfortable, large rooms, superlative service (I really mean it) and full English breakfast. Their adorable concierge Jorge was the best… charming, funny and very helpful and can organise some memorable experiences from a private tour of the British Museum to a tour of a local gin distillery.
The Montague is a collection of seven Georgian townhouses with a total of over 100 rooms. They are famous for al fresco dining and rooms overlooking the Duke of Bedford's private garden; they have a chic Leopard Bar with live jazz and a delightful conservatory, which is the perfect place to enjoy a traditional Afternoon Tea. Part of the family-owned and run Red Carnation Hotel Collection with South African owners who live in the UK, this is a chain of international hotels I know well. Of the many hotels in this area of London, I had absolutely no doubt which to choose. On my first day there, I snuck out of Colonel Saab after lunch to enjoy afternoon tea at the Montague (served between
1-5pm). Afternoon Tea selection includes a selection of delicate finger sandwiches, freshly baked scones with Devonshire clotted cream (really thick) and preserves, a selection of seasonal pastries and a drink of your choice. You can have the same thing in the garden as a picnic. The Picnic Feast includes delicious sliders, sandwiches, wraps and crisp salads, with their famous vanilla cheesecake and if you want to splash out, a bottle of champagne, Prosecco or wine.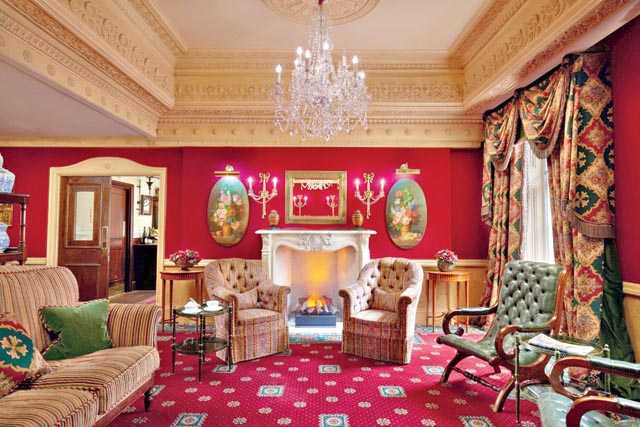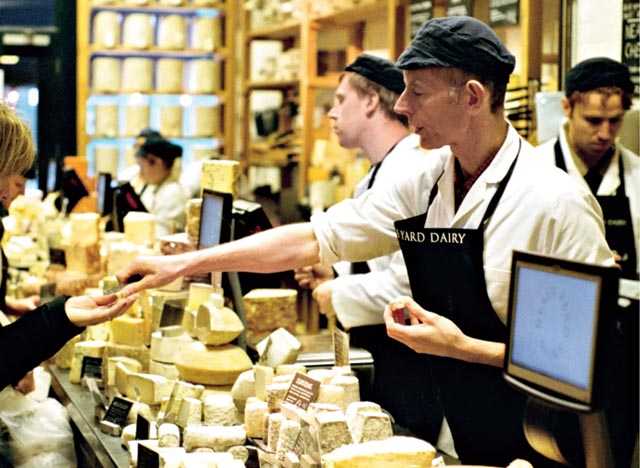 Let's have tea
A little aside: Prior to the introduction of tea into Britain, the English had two main meals — breakfast and dinner. Breakfast was ale, bread and beef. Dinner was a long, massive meal at the end of the day. It was no wonder that Anna, the Duchess of Bedford (1788-1861) experienced a "sinking feeling" in the late afternoon. Adopting the European tea service format, she invited friends to join her for an additional afternoon meal at four o'clock in her rooms at Belvoir Castle. The menu centred around small cakes, bread and butter sandwiches, assorted sweets, and, of course, tea. This summer practice proved so popular, the Duchess continued it when she returned to London, sending cards to her friends asking them to join her for "tea and a 'walking the fields'".
The practice of inviting friends to come for tea in the afternoon was quickly picked up by other social hostesses. A common pattern of service soon merged. The first pot of tea was made in the kitchen and carried to the lady of the house who waited with her invited guests, surrounded by fine porcelain from China. The hostess warmed the first pot from a second pot (usually silver) that was kept heated over a small flame. Food and tea was then passed among the guests, the main purpose of the visiting being conversation.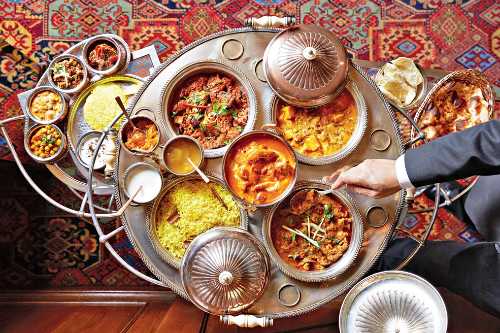 Thalis are a rage
One afternoon, I heard about a certain Indian chef called Arun Kumar at a hotel called Rubens at The Palace, behind Buckingham Palace, who not only heads the award-winning Indian restaurant there called Curry Room but also gives Masterclasses in the kitchen. I was curious. The kitchen also backs up as the kitchen for the very English Grill Room, which looks like something out of a Bond film (in a good way)… gueridon trolley and all. So you could well be seeing a chef slap a
28-day aged rib eye on the grill next to Chef Kumar frying up Queen Victoria's mutton cutlets. The masterclass experience is quite something with chef Arun taking you through many dishes on the menu. He's quite a character. It finishes off with dinner in the restaurant with wines to pair.
What is different about this Indian menu here is that touches of Africa creep in. Chef Arun has worked closely with the head chef from The Oyster Box Hotel in Durban, South Africa (a sister hotel), Kevin Joseph. I discovered the dish Bunny Chow in Durban a few years ago. Indentured Indian labour in the late 18th and 19th centuries used to scoop out a half or whole loaf of bread and fill it with their vegetable "curries" thus creating a makeshift local tiffin for lunch.
The word bunny could have come from the bania community. In the early 20th century, vegetable dishes were replaced by meat curries. This is probably the origin of Indian food in South Africa. At Curry Room, you have an Indian African Natal lamb curry and keema samosas, jostling with traditional poppadoms, pickles and raita. Their thalis are quite the rage.
While I was at The Rubens waiting for Chef Kumar to start his demo, I was offered a glass of champagne and smoked salmon hors d'oeuvres. Very civilised I thought. I love salmon in any form — Japanese Sashimi, lightly poached, cooked in a tandoor and, of course, smoked. This was a cross between a cure with a light smoke and it was delicious. None of that slimy, pale, supermarket nonsense. I was informed that it came from H. Forman & Son in the East End of London, one of the oldest producers of smoked salmon in the country and that I should speak to a 'Lance' to find out more.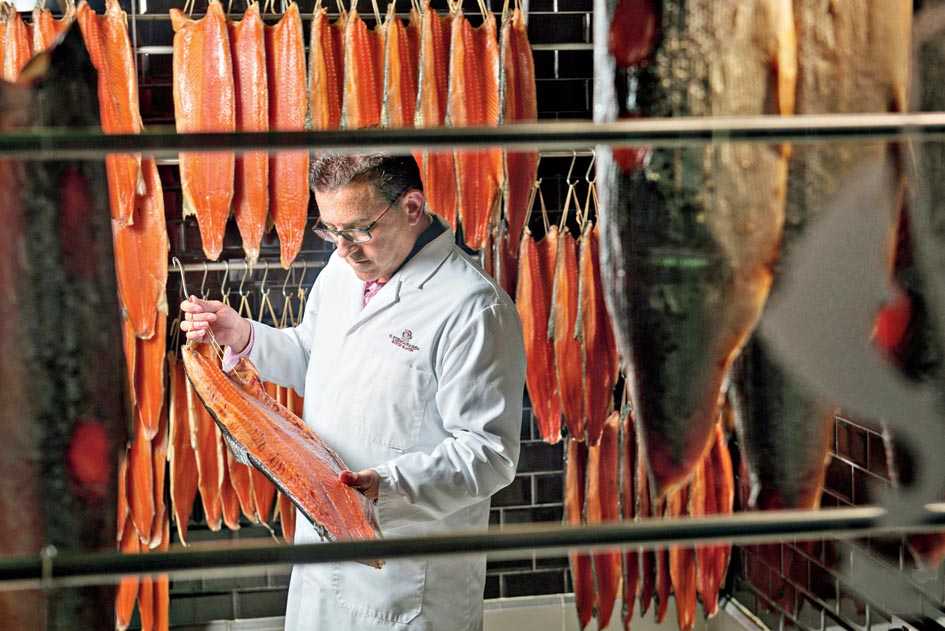 Smoked-salmon adventure
So the next day, I called Lance, who I had assumed was a salesperson and he invited me to their office and smoking facility in Hackney Wick. I was greeted by the very affable Lance Forman, only to find out he was the owner!
We spent over an hour walking through their meticulous facility observing the salmon as it is delivered fresh from Scotland through the curing process with salt, the light oak smoking and then trimming and slicing by hand. It is the best of artisanal techniques and top notch quality combined with modern practices. I was impressed. Then came the tasting — London cured, Gravlax with a hint of star anise and orange, a slice of superbly fresh loin of salmon, very similar to sashimi but with a touch of salt and my favourite, the Gin & Tonic one.
Lance explained that his grandfather came from Odessa in 1905 where he used to cure and smoke salmon from the Baltic. He carried this technique with him and opened a smokehouse in East London. What's the difference between this smoked salmon and others? "The Scots often over-smoke the salmon so you taste the smoke and not the flavour of the fish," says Lance. "Ours is a cross between a salt cure (which is a traditional Jewish way of preserving the salmon) and gentle smoke provided by a block of oak."
Due to the online demand of their salmon during the lockdown, H. Forman & Son have now expanded into the gourmet delivery business and have created kitchens to produce amazing products like terrines and patés, cheese, beef Wellington, puddings and pies. They even include bottles of English Sparkling wine and keta caviar to complete the luxurious offering for Christmas hampers.
H. Forman & Son is available in some supermarkets and fine food stores but I would urge you to look at their website and buy online when in London. They have a very efficient delivery service. I ordered the salmon a day in advance of my flight back and on Lance's advice, popped it in the freezer. I then wrapped it in newspaper and then a bubble wrap bag and threw it into my suitcase. I am happy to report both the salmon and I survived the journey back to India beautifully.
Other food gems I rediscovered on this visit were the marvellous cheese (especially the Stichelton, a raw milk unpasteurised version of the traditional blue Stilton) from Neal's Yard Dairy. They have two branches now — one at the must-do Borough Market and the original in Covent Garden. I love tasting cheese before I buy it and Neal's Yard is happy to do that. Again, the cheese is packed in paper as it should be. I put the blocks into a lock-and-seal plastic box and again popped the box into my suitcase. Perfect result.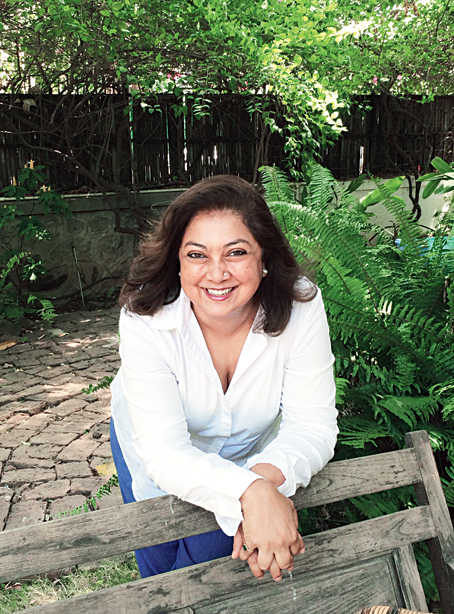 Karen Anand is a culinary consultant, food writer and entrepreneur. In recent times her name has been synonymous with farmers' markets. Follow her on www.facebook.com/karenanand and on Instagram @karen_anand