Are you ready for vanvas?
Vana is a 21-acre hidden wellness gem in Uttarakhand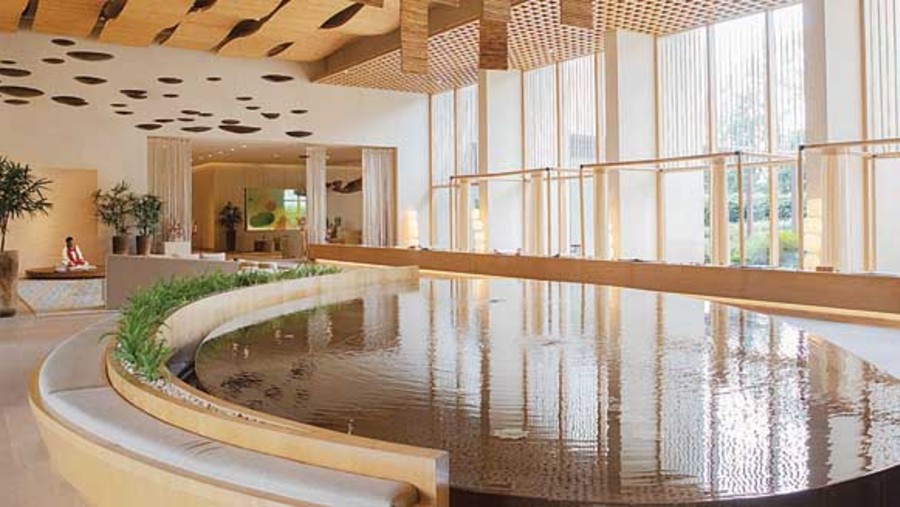 Sourced by the correspondent
---
Published 16.02.21, 05:51 AM
|
---
After 2020 being a massacre of a year spilling its aftereffects into 2021, one could use a getaway for some me time. Especially at a time when one's mental health is prone to taking a toll. Lucky for me, I got the opportunity to work on my well being at my three-day stay at Vana, a 21-acre wellness centre in Dehradun.
As I landed at Jolly Grant Airport I was greeted by Rajat Gurung, who drove me through the thick forests and dried river beds, which already made me feel good about leaving my city for a brief period. After an hour-long drive we finally pulled into Vana, where the air was so fresh you could sense it and the greenery around kept you in touch with nature. Vana has also managed to keep their environment Covid-19 free as anyone who comes in has to undergo a Covid test along with an antibody test."Welcome Vanavasi," said the team as I walked in to the Kila, the common section of the wellness retreat.
Treatments and experience
After settling into my room and wearing the extra small size of their white kurta and pants with a kaftan, I was ready for my first treatment. Leaving my phone behind, as a rule, I proceeded to the Ayurveda Centre. Waiting for me was a smiling Baby Priya, who had been with Vana for seven years and practising Kai Uzhichil. Kai Uzhichil is a therapeutic massage which originated in South India. It helps in stimulating blood circulation and rejuvenating the nerves and muscular system of the body. After a flight, no matter how long, you do need a relaxing massage. Using a sesame seed oil with herbal and medicinal properties, therapist Priya proceeded to carefully but with enough pressure perform her treatment, asking me how I was feeling through the 30-minute session. I was in La La Land! I felt pain leave my body from places I was unaware I had any pain, the tiredness I was feeling earlier turned into a calming relaxed feeling. If I had a pacifier, I would fall asleep right there. After taking a shower following the session my hair felt thick and smooth. Not even a day of me staying at the retreat and I could already spot differences in myself.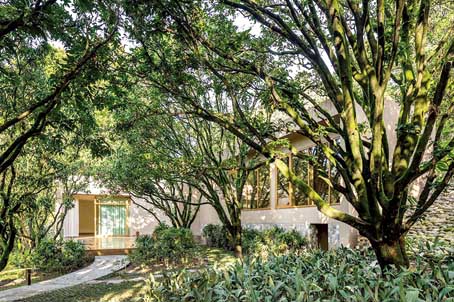 After dining at Salana, one of the restaurants at the retreat, at about 8.30pm, I slept like a baby.
The next day started with a lifestyle consultation with Dr Vishnuraj Prakash (the head of Ayurveda). It is after consulting with the doctors present at Vana, that an itinerary is created for the Vanavasis. After a long conversation about my habits and lifestyle, Dr Prakash determined which type of dosha I am in the field of Ayurveda.
A dosha is one of the three factors that are believed to be in a person's body. The three factors are wind, fire and water or Vata, Pitta and Kapha. These three factors fluctuate in the body depending on diets, lifestyle choices, seasons, time of the day and others. After my consultancy I was told that I was a Vata as it was the dominating factor in my body. Vata is associated with movement which is composed of air. It deals with the movement of physiology and psychology. The mind of a person with a balanced Vata is said to be creative and flexible while an unbalanced one produces fear and anxiety. Oh great! Thanks to the doctor there is a way for me to balance my doshas by following a lifestyle change and diet prescribed by him.
I had a long lunch, at Anayu, after that, consuming a meal based on my dosha type. I had acupuncture next, which I was sceptical about as it involves needles. And no, I don't like being poked by them.
I made my way to the Natural Therapies Centre. After a conversation and checking the report Dr Prakash had sent her about me, Dr Dimple explained to me what the concept of acupuncture was. Acupuncture is an ancient practice of traditional Chinese medicine where needles are stuck into different parts of a person's body to relieve pain or treat other conditions. The practice helps to move around your Qi or pran shakti, which is a vital energy as it is the electrical current voltage of cells with intelligence.
This was a new experience for me so I wasn't sure of how to feel but after Dr Dimple showed me the size of the needle, I was less nervous. It was as thin as a single strand of hair on a paintbrush. After relaxing my body, Dr Dimple proceeded to insert the needles which felt weaker than a mosquito bite. My arms, my feet, a few on my scalp and on my chest and she covered me with a blanket. I am not a believer of spirituality but I was convinced of my inner energies when I felt a warmth going through my body and I am not sure if I can refer to this as an outer body experience but I could feel my arms moving away from me. After staying in that mental and physical state, Dr Dimple added heat to the different needles to keep my Qi flowing. After the treatment I was in awe, light-headed, clear, like I had just woken up.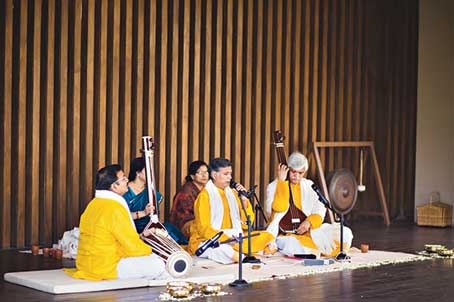 After such an intense session, I sat at the Temple of Vana for some Shabad Kirtan and even watched a Raag Therapy take place at The Bodhi Tree. The Bodhi Tree is an indoor room at the Kila where a faux tree takes up a corner of the wall while Vanavasis do yoga and other activities. My next activity was in The Bodhi Tree where I attempted to do Sandhya Yoga, which takes place around sunset, being one of the best times for yoga as it is a transition period. During Sandhya Yoga, the yogi made me do breathing exercises and chant at 4,800 hertz, which created a harmony when the singing bowl was played along with it. After a light dinner at Salana, I had wrapped up day two.
My last day at Vana was just not going to be a simple "bye bye," situation of course. I had a 10.30am treatment of Ku Nye at the Sowa Rigpa Centre. Ku Nye is a traditional Tibetan medicine practice and ancient massage therapy which shows its effects in dynamic healing. This massage was the one for the road, literally. The word 'ku' means oil while 'nye' means to massage, which is what Bhuti, the therapist, told me, after making me comfortable. I was not looking forward to the flight but the treatment made is a lot easier.
After that I was done with my three-day wellness retreat, feeling fresh, active and more clear-headed, although the team recommends a stay of five days to break into the habit. Stepping out of the city life to live a life of detox, away from technology and the outside world, is a tough habit to break into but with the help of the friendly team, it makes it a little easier. They don't believe in having control of one's life rather they wish their Vanavasis "leave with a change", for the better.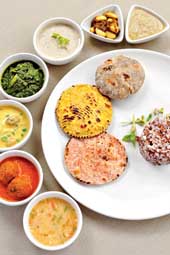 Cuisine
When one is on the path of wellness, what you eat is also important. At Vana, the different kitchens curate their meals with local, seasonal and organic ingredients. A lot of the ingredients are sourced from Uttarakhand, with indigenous varieties. None of the dishes cooked at Vana contain refined sugars, grains or much oil. They also have whole-grain flours, which are ground in their petite stone mill, making every bread they bake, fresh.
After a consultation session by the doctor, depending on which dosha one is, a diet is designed for the Vanavasis. Their different menus display nutritional information, keeping in mind what each Vanavasi is supposed to maintain. I was asked to steer clear of any form of seafood... hmm!
Although the dishes are presented in a fine-dine manner, the balance of taste is simple, where the levels of salt and oil are calibrated and no chillies are used. All dishes use a bit of olive oil or organic ghee.
Vana cuisine, which is what it is referred to as, follows the five seasons, where the menu is curated seasonally taking advantage of the food that grows locally, which have different nutritional benefits.
Salana serves breakfast, lunch and dinner, where the cuisine takes inspiration from various cultures and focuses on wellness, creativity and ecology. The second restaurant, Anayu, gets its name from the Sanskrit word 'ana' meaning food and 'ayu' meaning life. The dishes curated on the menu are a fusion of Indian recipes with Ayurvedic principles. The menu is curated to serve each of the body types — Vata, Pita and Kapha.
Recipes from Vana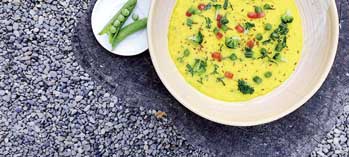 Moong Dal Adai (Lentil Crepe)
Ingredients:
• 200g brown rice
• 150g moong dal split
• 45ml oil
• 2g turmeric powder
• 5g curry leaf, chopped
• 100g onion, chopped
• 25g coriander, chopped
Method:
• Soak rice and dal separately for a couple of hours.
• Grind rice and dal to a coarse paste separately. Mix grounded items well to form a batter and set aside. Batter should rest for another three hours before cooking.
• Add turmeric, salt, onion, coriander and curry leaves and mix well. The batter must have a thick consistency.
• Heat oil in an iron hot plate and spread one ladle full of batter in a similar way as of a crepe, keep it a little thick. Cook adai till it is golden in colour, two or three minutes on one side and another one minute on the other side.
• Serve with chutneys.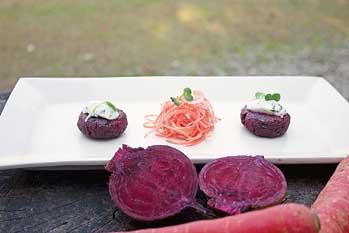 Beetroot Galette with Minted Yoghurt
Ingredients for Beetroot Galette:
• 40g beetroot
• 15ml oil
• 3g garlic, chopped
• 3g coriander stalk, chopped
• 2g coriander powder
• 2g cumin seeds, roasted
• 2g ginger, chopped
• Salt
• 10g potato, boiled and grated
Ingredients for Mint Yoghurt:
• 10g hung yogurt (thick cheese like consistency)
• 3g mint leaves, shredded
• 8g crushed walnuts
• Salt and pepper to taste
Instructions:
• Boil beetroot till nearly done and not mashy. Peel and grate finely.
• Heat oil in a pan and add garlic, coriander stalk, coriander powder, cumin and ginger. Saute for three or four minutes till the moisture evaporates. Allow it to cool.
• Add beetroot, salt and mix with potatoes. Divide into two equal portions and flatten between palms to form a shape of patty.
• In a bowl mix yogurt, walnut, mint and season with salt and pepper.
• Heat up a griddle, add oil and pan-fry the beetroot galette. Arrange in a serving plate topped with the yogurt.