6 Less Travelled Spots in Australia that You Must Visit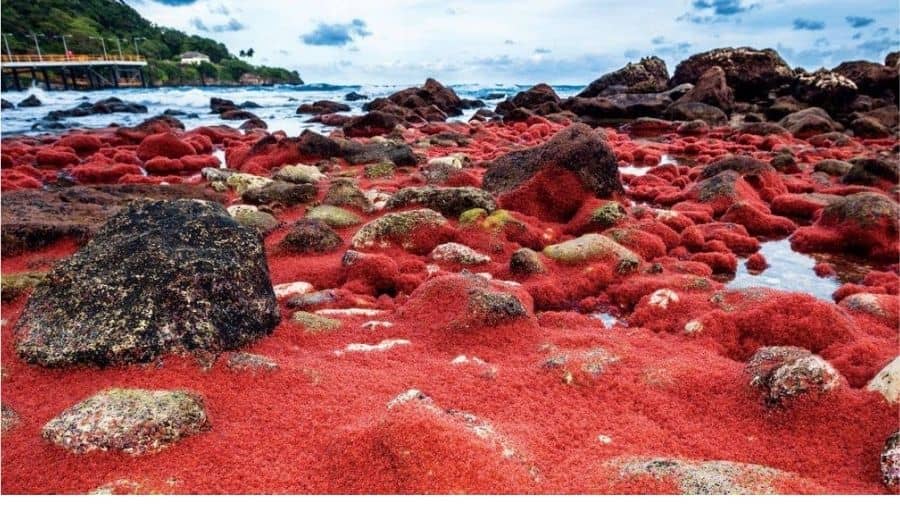 ---
Published 30.07.21, 06:38 PM
|
---
There was a time when the British settlers used Australia as the dumping ground of prisoners. But, today, it has become one of the most thriving economies of the world, owing primarily to its natural resources. Australia saw a boom in population during the gold rush of the 1850s. Due to its colonial past and constant immigration, Australia has embraced several cultures apart from its indigenous culture. Australia has many attractive locations that attract many tourists from all over the world. Talking about places to visit in Australia, our minds are the modern cities like Sydney or Melbourne, Uluru and the Great Barrier Reef. However, there are many off-beat places in Australia which are as beautiful as the popular ones. Here are six such lesser-known sites that you must consider while in Australia:
Christmas Island:
You might be interested just by reading the name, but this island has a lot more to offer than its name. Located in West Australia, Christmas Island is encircled by a coral reef. The entire coastline of this beautiful island is almost a sea cliff, and the rainforest dominates the island. The Christmas Island National Park will let you have a glimpse at the wildlife of this island. The annual red crab migration in this island is nature's wonder most valid to its sense as the whole coastline becomes a carpet of crimson during this season.
The island also has several unique beaches. Recently, the island authority launched three self-guided trekking trails to give you a taste of the island's history. Flying Fish Cove, Tai Jin House, Christmas Island Golf Course, the Grotto, the Blowholes, and South Point are other attractions. There are also many picnic and barbeque points on the island, along with some exotic Asian restaurants.
Pink Lakes:
Yes, you have read it right. Western and Southern Australia are home to some of the mind baffling pink lakes you must visit on your Australia vacation. Lake Hiller and Hutt Lagoon in Western Australia, Lake Eyre, Lake Bumbunga, Lake Hart and Lake Macdonnell in Southern Australia are some of the distinguished pink lakes in Australia. These bubblegum-hued lakes are the result of the presence of a bacterium that produces a pink pigment.
Located near Esperance, Lake Hiller is only an eight-hour drive from Perth. The contrasting colours of this pink lake and nearby blue Indian Ocean will bewilder you. You will get the best views on sunny days with a clear sky. The best way to experience the beauty of this region is a scenic flight organized by Goldfields Air Services. A road trip along the coastline is also a great idea to enjoy the scenic beauty of Western Australia.      
Coober Pedy:
If you are on an Adelaide to Darwin road trip, you must visit the underground town of Coober Pedy. Located in the middle of the desert, this town is the strangest and weirdest place to experience. If you are a fan of post-apocalyptic novels and films, this place is for you. This town is one of the biggest suppliers of Opal in the world.
The harsh climate of this region makes the habitants live in underground houses. The underground houses made by burrowing hills are known as dugouts. You can visit Coober Pedy Golf Course, Umoona Opal Mine and Museum, and Josephine's Art Gallery and Kangaroo Orphanage in this town. This mining town also has some underground hotel accommodation for travellers. If you are here, you must try staying underground for at least one night. Desert Cave Hotel, the Lookout Cave Underground Motel, and Underground Bed and Breakfast are the best underground accommodations in the town.
Coffin Bay:
Unlike its name, Coffin Bay is a beautiful seaside town on the Eyre Peninsula. Surrounded by sea and national parks, this town is famous for its seafood industry, especially oysters. Coffin Bay oysters are globally sought after by seafood lovers. While in Coffin Bay, you should not miss the chance of tasting the famous Coffin Bay oysters and oyster pies. You can choose to walk along the Oyster Walk.
Coffin Bay is excellent for outdoor activities with several beautiful beaches like Long Beach, Almonte Beach, Mount Dutton Bay and Farm Beach, and Greenly Beach. You can walk along the beaches or go fishing. Coffin Bay National Park is an excellent place to spot kangaroos and emus. The town also has several beautiful parks where children can enjoy themselves.
Squeaky Beach:
Australia has several strange places, and Squeaky Beach is one among them. A part of Wilsons Promontory National Park, this beach got its name because of the squeaking sound you hear while walking on the beach. The grains of quartz in the sand of the beach is behind this sound. You can walk along the coastline or trail around the park to discover the beauty of this place.           
Atherton Tablelands:
Located in tropical northern Queensland, Atherton Tablelands is also known as the food bowl of North Queensland. Rolling hills and awe-inspiring waterfalls surround the entire region. Millaa Millaa Falls, Ellinjaa Falls, Malanda Falls and Pepina Falls are some of those beautiful waterfalls. This region has rich flora and fauna, which can be discovered through visiting Kuranda. You can also go for wildlife tours and astronomy tours.
The roadside stalls selling fruits like mangoes, lychees and melons can be an excellent treat for food lovers. This place is also famous for its dairy products and locally crafted wine and chocolates. Coffee Works in Mareeba is an exquisite food boutique that you should pay a visit to.
Conclusion:
Australia is home to some unique places, along with its vibrant cities and beaches. Suppose you want some extra-ordinary experience while on your holidays in Australia, you must try the off-beat places listed above. It will be a lifetime experience, I promise you. If you plan your vacation and look for some fantastic deals on flight tickets, you must try EaseMyTrip. We offer some of the best deals on both flight and hotel bookings. Find out what suits you the most by visiting our website.