3 recommended day trips from Calcutta
Indulge the history and wildlife buff in you by taking these day trips and making the most of your stay in Calcutta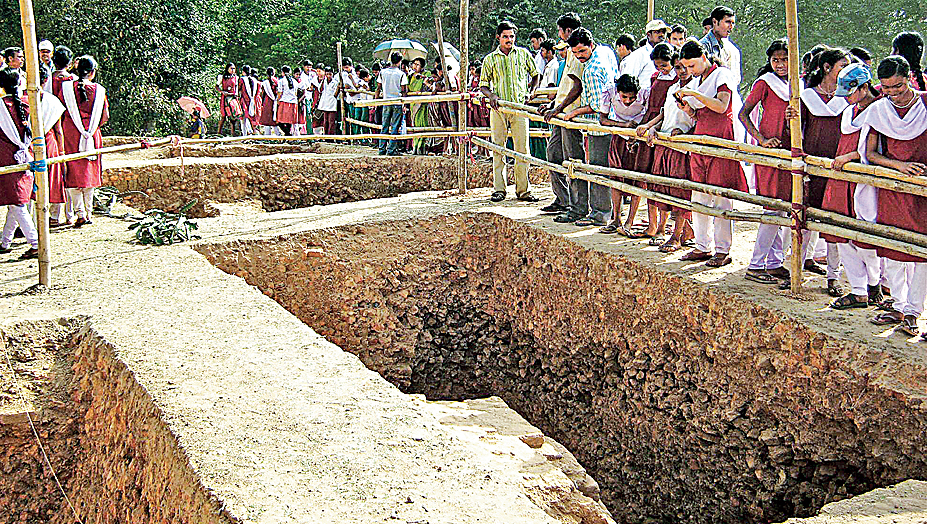 Moghulmari, Nikursini
The Telegraph file picture
---
Published 24.12.18, 07:09 PM
|
---
Moghulmari, Nikursini
Learning quotient: Archaeological remains of a Buddhist monastery built in early Medieval Age
In 1996, local schoolteacher Narendranath Biswas informed Asok Datta, a professor of Archaeology at Calcutta University, about this place. Local residents had been discovering various artefacts, including medieval coins with Buddhist inscriptions, near a mound. Examination of the site by Datta revealed that the village was once a centre of Buddhist learning. Extensive excavation unearthed many human figures — of Buddha and Bodhisattvas, bowls, lamps, pottery shards and massive brick-walled structures decorated with stucco panels and floral motifs. The area has been cordoned off but one can still peer into the trenches and see how a lost civilisation is being rediscovered.
How to go: Take a bus or taxi from Kharagpur bus stand and get down at Monoharpur. If you can arrange a car or SUV, take National Highway 6 towards Kolaghat. After you cross Belda, look for Nikursini railway station. Moghalmari is about three kilometres away from the railway station.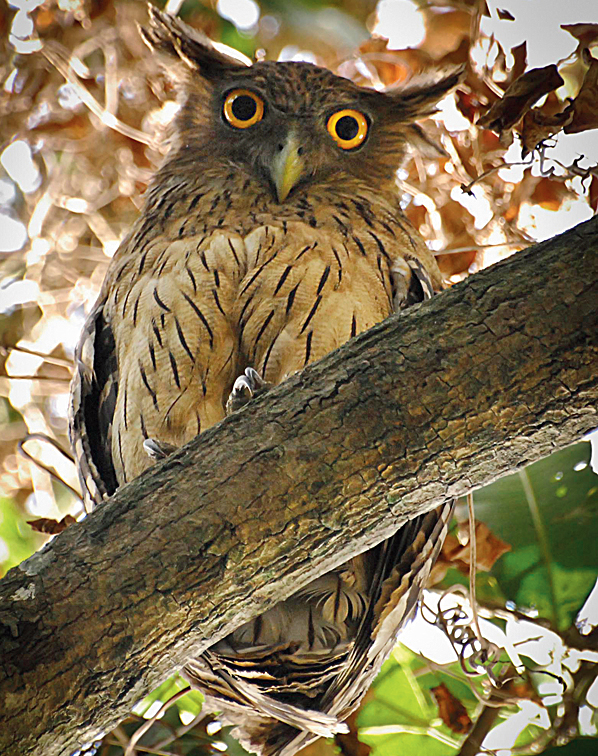 Bird sanctuary, Narendrapur
Learning quotient: Study birds, orchids and butterflies in their natural habitat
Earlier known as Kayaler Bagan, it was renamed Chintamani Kar Bird Sanctuary after the sculptor who played a pivotal role in saving this piece of green. It is a bit of paradise in which you can find birds such as brown fish owl (in pic), little cormorant, Indian paradise flycatcher, blackhooded oriole and chestnut-tailed starling. Wear comfortable shoes for walking through the area and binoculars to watch the fauna. The sanctuary is open from early morning till the sun sets.
How to go: Take a train to Sonarpur railway station or a bus to Garia bus stand. Kayaler Bagan is an auto ride away from both. Chandernagore, Hooghly
Learning quotient: The remains of French colonial heritage by the Hooghly river
Chandernagore was one of the first colonial outposts of the French in India. Established as Fort d'Orleans through a firman from Emperor Aurangzeb in 1688, the French colony eventually became a part of the Indian Republic in 1952. You'll find scattered remains of the glorious past right across the city. But if you have just a few hours of time, start with the riverside promenade and the Strand (in picture), a structure similar to the Arc de Triomphe in Paris. Close to this, you'll find the Indo-French Cultural Centre and Museum and the centuries-old Sacred Heart Church. Visit the museum and take a stroll on the promenade. On the way to the station, stop by at Surya Kumar Modak's shop to enjoy the heavenly jol bhora sandesh.
How to go: Take a local train from Howrah to Chandernagore. Take an auto to the Strand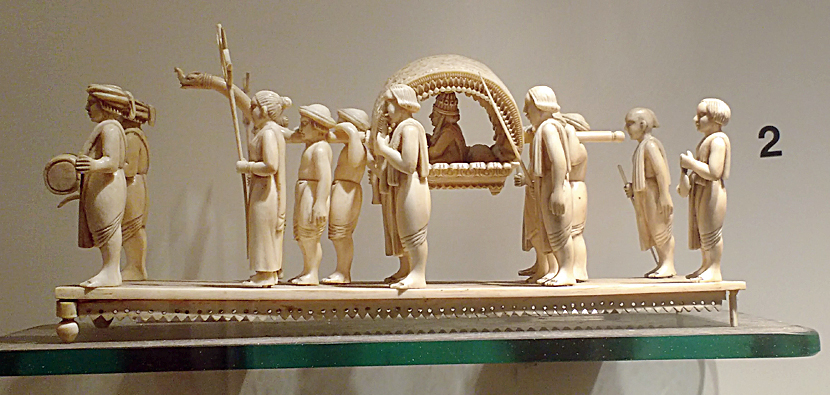 Indian Museum, Calcutta
Learning quotient: Geology, taxidermy, human evolution, Egyptian history, Buddhist art... visit the gallery which strikes your fancy
The Indian Museum celebrated its 200th birthday in 2014. If you were put off by its creaky galleries and dusty collections the last time you visited, take heart. This time, dangling skeletons of whales, pickled human embryos, the largest seed in the world and a huge coral reef collection await you in the four new galleries of the museum. Its collection of sculptures dating back to over three millennia — including the relics of the Indus Valley Civilisation, the lavishly carved Bharhut Stupa and an Egyptian mummy — is unparalleled. This old fashioned building is like a colonnaded palace with a sprawling lawn — where you can rest your feet after walking through its numerous galleries.
How to go: Take the metro and get off at Park Street. The museum is a short walk away.