Reunion Island began as a place where prisoners were left to die. But the prisoners started living idyllic lives – swimming in the sea, climbing mountains, growing rice, vegetables and fruits in the fertile volcanic soil. After all, the island has 300 micro-climates.
The French decided to reclaim this paradise for themselves. First they brought Africans here as slaves for the sugarcane plantations. After slavery was abolished, they fetched indentured workers from India.
And that is how the Indian community started out on this unlikely island.
And people of Indian origin – about 45 per cent of the total population of 837,000 inhabitants – are shining testimonies to this amalgamation.
How they came to be there
The island, formed from a volcanic rising five million years ago, was first discovered by Arab traders. Soon the invaders -- Portuguese, British and the French -- arrived. Finally, the French colonised it, and christened it Reunion Island in 1793.
An apt name for what the island is today, if not historically accurate.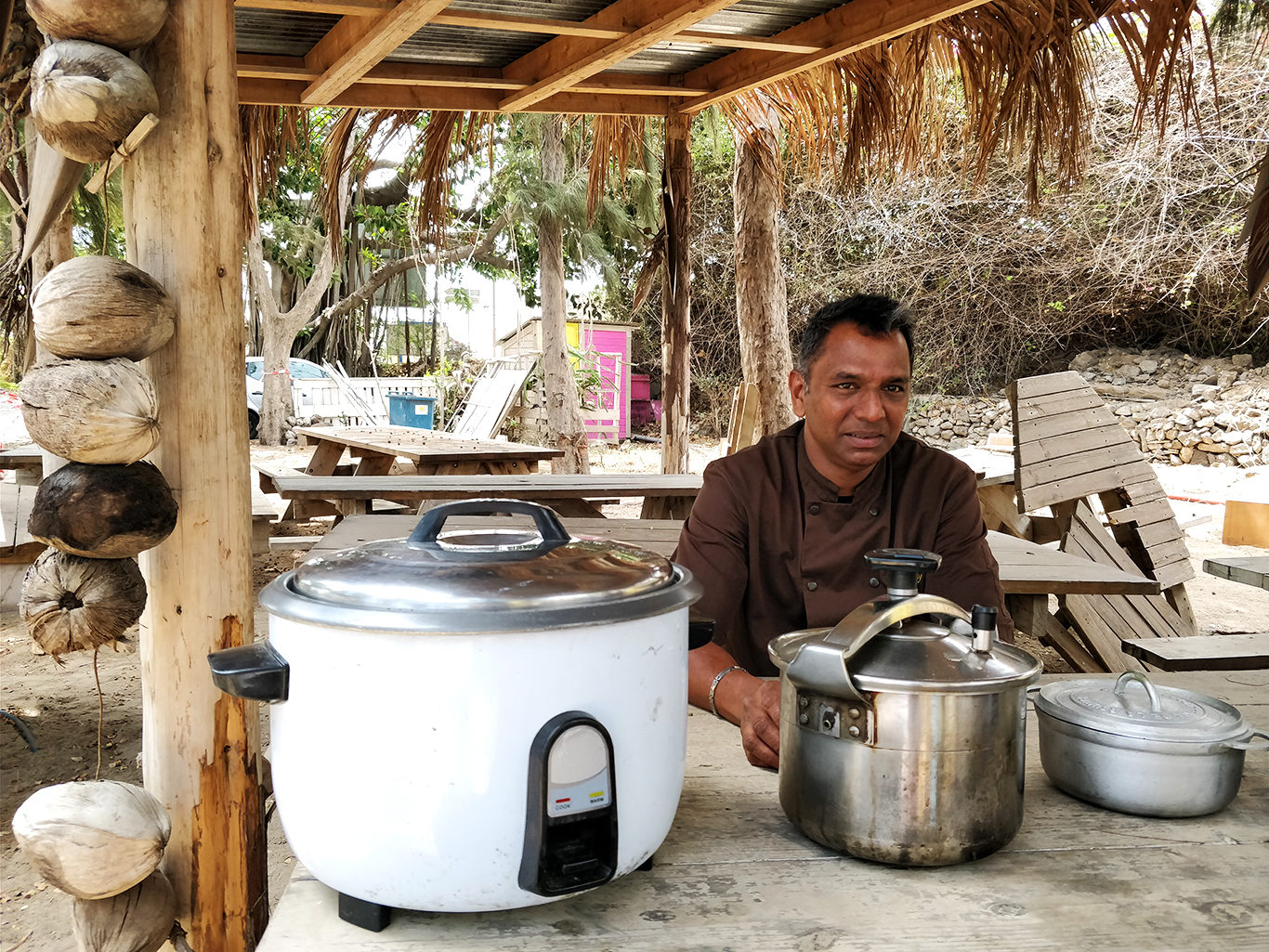 Celebrity chef Jacky Arourmougam is inspired by the recipes of his mother and grandmother who came from Bengal Image: Sudha Pillai
For most Indians in Reunion Island, their acquaintance with India has been through faded stories of their ancestors travelling through the family vine or the banyan and mango trees in the backyard, the seeds of which were brought to the island by their forefathers or the recipes that are carefully passed down from great-great-grandmothers. While few Indian-islanders desire to travel to India, most of them are indifferent to the distant association. Reunion Island is where they feel rooted. It's not that they shun their past. It is just that they prefer to live in the present.
Mary is both a Hindu and a Christian. And there are many like her on the island.
When the Hindu Indians got off the boat two things happened at the immigration office. First, their names were Frenchified. Mary says, "The immigration officers couldn't get the Indian names right." Vaidyalingam became Vaitilingam, Arumugam became Aroumougam, and so on.
Second, they were asked to embrace Christianity. Due to the fear of retribution, they embraced it and a few continued to practise Hinduism secretly. Over time, the lines between faiths blurred. When Reunion Islands embraced religious diversity, most Indian families found themselves both Christian and Hindu.
Jacky Arourmougam
Many elements of India are integrated into the weave of the island. But the influence of Indian cuisine stands out. Jacky Arourmougam, a celebrity chef on the Island, says, "About 80 percent of Creole food is inspired by India." Rice and lentils are staples along with croissants and baguettes. Samoussas or Samosa is the undisputed national dish.
I enjoyed an outdoor picnic at Trou d'eau at La Saline Les Bains with Jacky. His forefathers hail from Bengal and South India. Some of his unique dishes are inspired by the secret recipes of his mother and grandmother who came from Bengal. When the French-sounding 'achhard' is placed on the table, you realise it is but the spicy Indian achaar and that kurkuma is turmeric which is used extensively in the island cuisine. And chicken cari draws heavily from the Indian curry. No doubt, the mingling of communities has given Reunion Island its unique food culture.
Mary Theresa Subramaniam
I met Mary Theresa Subramaniam at the Saint-Pierre market, where she's been working for the past 30 years. Mary's great-grandfather came to the island with his wife and nine children. But he abandoned them and returned to India. His young wife raised her children in a foreign land.
Clad in a skirt and lavender top, Mary has distinctive South Indian features. She's never visited India. She believes she may have a "few relatives back in India" but has no clue about their whereabouts. This is also a typical story amongst the Indian community here.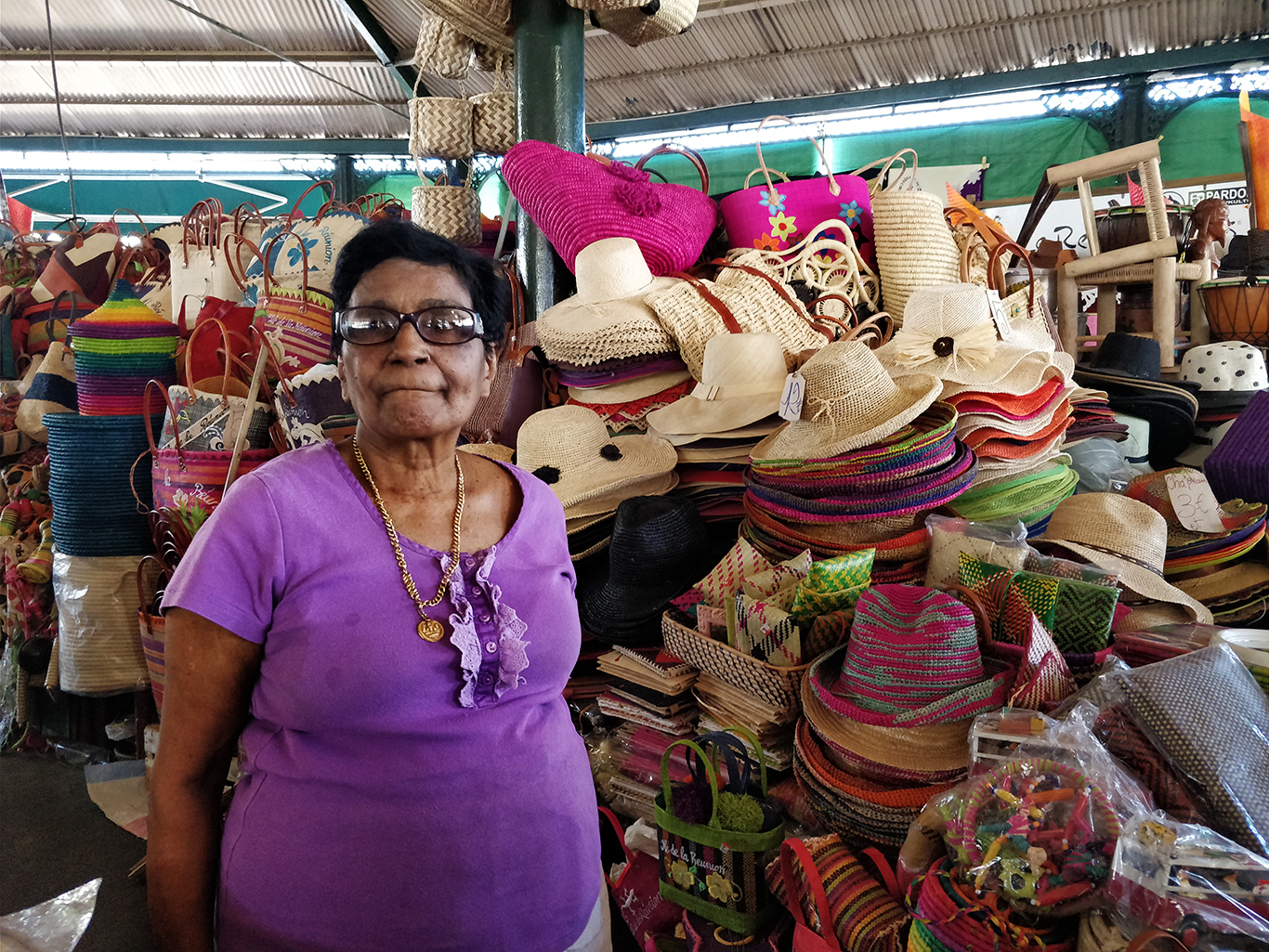 Mary is both a Hindu and a Christian. And there are many like her on the island Image: Sudha Pillai
Reunion Islands in the Indian Ocean, an overseas department of France and about 9,000 km from Paris, is like a delicious kichdi - a goulash of African, Asian and European cultures. It's the comfort food that would lift your spirits in an acrimonious world.
Sandwiched between Mauritius and Africa, this paradise isle has mountains, valleys, sandy beaches, pristine blue seas and vertiginous falls. But more than the natural beauty, it is the people of the island that give it its distinctive characteristics.
Priest Balaram
A short walk from the market is the Mahakali de Bazaar or the Mahakali temple. Mahakali Utsav and Tamil New Year's Day are big celebrations on the island.
Tall and lanky Balaram, who can trace his roots back to Pondicherry, is the presiding priest at the Mahakali temple. He is, like most Indians here, fluent in French. "Because that is what we speak at home," he says. Balaram's great-grandfather came to Reunion Island. He is one of the few Indians on the island who still has some connection to India. Every year he goes to Munjod, a village in Kanjeepuram, to study Sanskrit.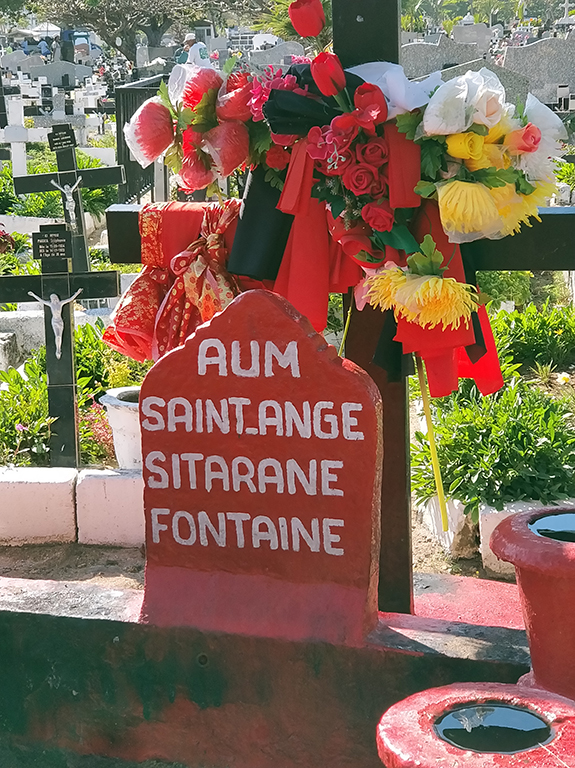 Tombstones of Indian origin Christians at the St-Pierre Cemetery Image: Sudha Pillai
On the island, Indians from South India, often Hindu, are known as Malbars. Immigrants from North India came later. Muslim Indians from North India are known as Zarabes.
Temples and mosques - the first mosque of France was built here - stand alongside churches. Nowhere is this intermingling of faiths more evident than in the pretty cemeteries. At the St-Pierre Cemetery, amidst decorative family vaults and single graves with cherubs on tombstones, I found numerous graves of Indian-origin Christians. They had a saffron-coloured Trishul-cross combo on the headstones. This was the best religious khichdi I had ever seen.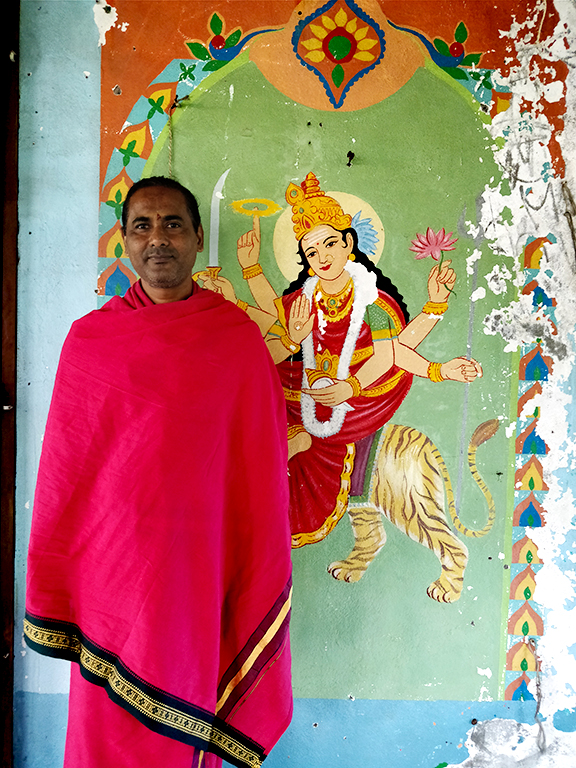 Balaram, the presiding priest at the Mahakali temple, speaks French at home Image: Sudha Pillai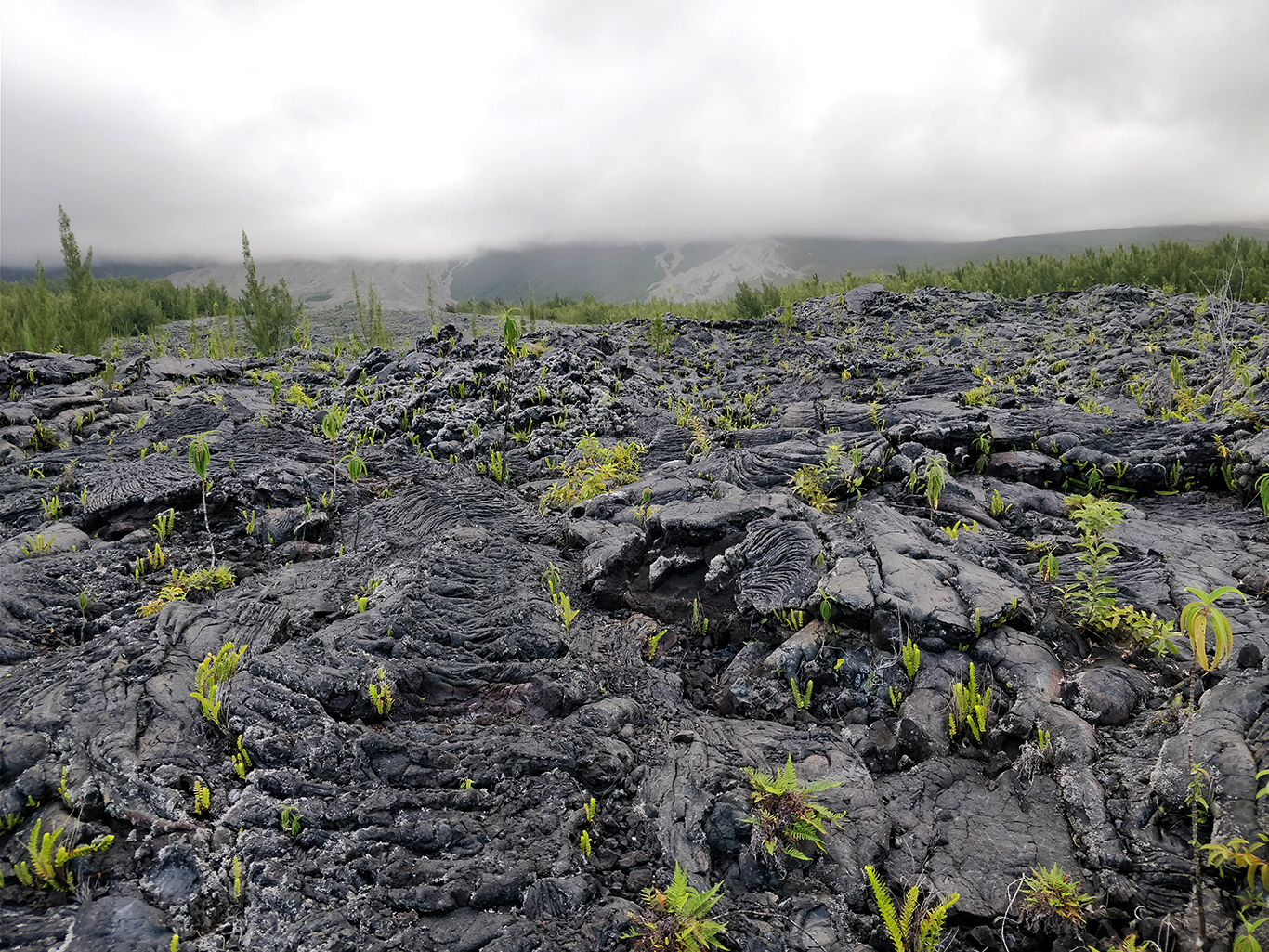 The island was formed from a volcanic rising five million years ago Image: Sudha Pillai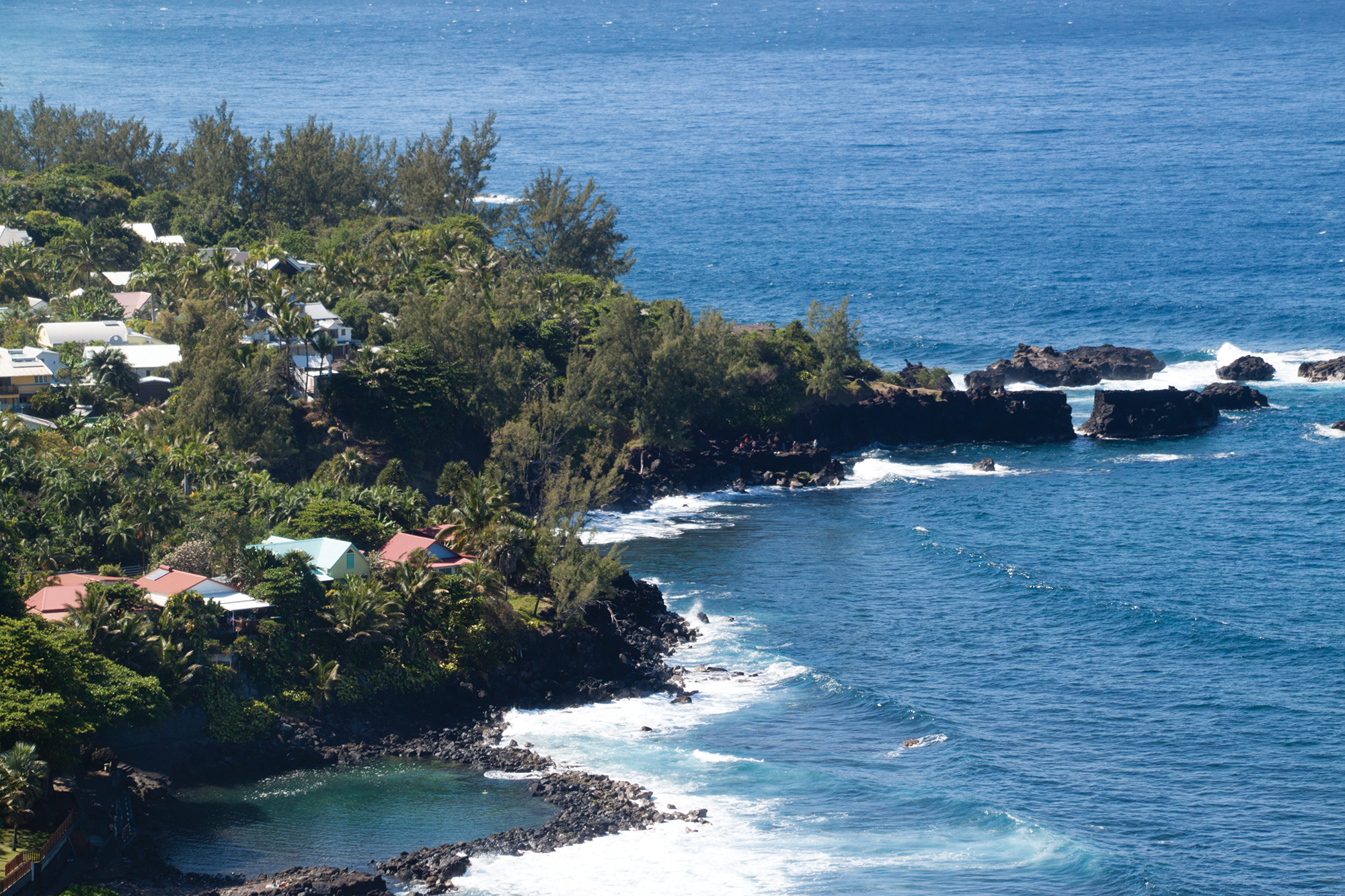 The paradise isle has mountains, valleys, sandy beaches, pristine blue seas and vertiginous falls Image: Sudha Pillai