Those scales will lie
Till the pandemic struck, it was downright unfashionable to do the chores around the house among certain sections; somewhat infra dig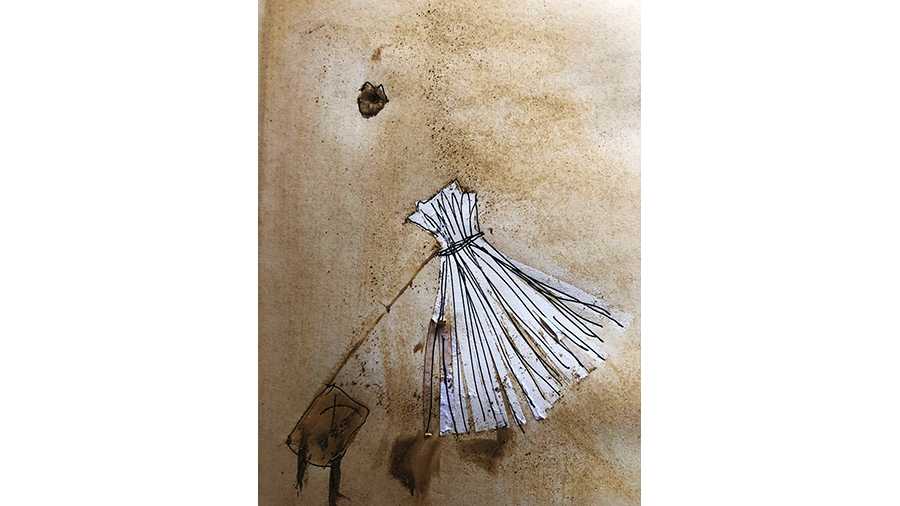 ---
Published 10.10.21, 12:06 AM
|
---
Kamaladi, our domestic help, had missed that intricate web, I thought to myself. Those were the early days of the pandemic and the lockdown, and beginning of the no-Kamaladi period. What Kamaladi had missed couldn't escape my eagle eye and with a swoosh of my duster, creator and creation were vanquished.
At other times I would have fished out my smartphone, taken a picture and posted it on social media, maybe even urged friends to post some web work by First World spiders. But then, the sense of art and humour had both just gone on indefinite leave with Kamaladi and the spider was just the enemy. 
Till the pandemic struck, it was downright unfashionable to do the chores around the house among certain sections; somewhat infra dig. But under home arrest by the virus, cleaning one's own space suddenly gained legitimacy. If you weren't doing it, you weren't doing the right thing. You even had super-duper stars Deepika Padukone and Ranveer Singh squabbling over bartan dhona in a commercial. So, not only was it the right thing to do, it was fashionable too.
I swept and mopped, dusted and scrubbed. Every surface seemed to take on a new shine as well as a life of its own. Never before was it as clean as now. If only I had done this earlier, if only I could continue to do this even after.
And come to think of it, if you were cleaning the right way, you were actually doing a circuit training of lunges, squats, ant crawls, spider crawls and other acrobatic moves that you would otherwise spend a bomb on to do in a gym under expert supervision.
In the pre-pandemic days, I depended heavily on Kamaladi for the cleaning and cooking. I knew she and her ilk began the day well before dawn, cleaned their courtyards, cooked for husband and children, fed the poultry, then took the morning train to reach the big city to earn a living. I knew they walked or ran from one household to another, washing, cleaning, mopping, catching a bite here, packing a snack there. How at sundown they barely got off the down train when they had to fix dinner and get some budget sleep. I knew it all, appreciated it from a distance, but it meant little beyond information and awe.
Even when the pandemic surged and the count of Covid-19 victims increased steadily, I remember feeling a twinge of envy for Kamaladi and Co. Because the count plateaued in the slums that were their homes, be it Mumbai's Dharavi or Calcutta's Peyarabagan. Come lockdown, when they started walking back to their gaon or desh, I admit once again I only envied their immune system.
The lockdown has lifted and Kamaladi has returned. My wrist has got the much-needed reprieve. My sore back has healed, my knees are back to giving me trouble. I have got a new yoga mat, purchased online, to do my exercises while Kamaladi tackles the heap of soiled plates. Yes, I have also lost my sense of superiority.
Alas, that won't show on the scales.