The Forgotten Tree
Chhatim's marginal existence as opposed to the centrality of kash phul is surprising, given that its bark can also be used to treat several ailments, including dysentery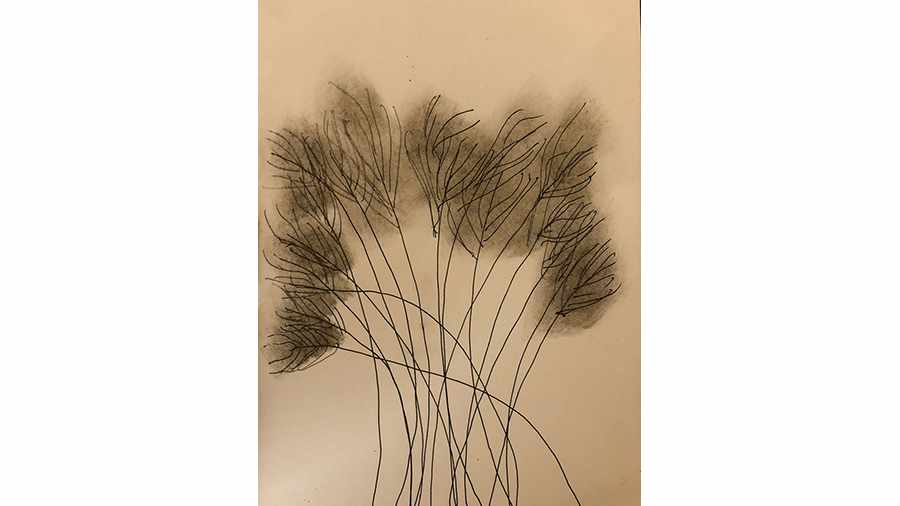 In Kerala, folklore has given chhatim — the ezhilam pala — a distinct Halloween-like twist.
---
Published 14.11.21, 12:11 AM
|
---
Monsoons bring out the Poet in us. Autumn turns Bengalis into Philosophers. The sight of kash phul, glimpses of white, wispy clouds in a sky of sea-blue, the fragrance of shiuli turn Bengalis towards the turning of light, of seasons, of time. Bengalis, being onomatopoeic creatures, even have a name for the condition of the soul at this time of the year — "mon ta hu-hu kore".
Yet, Bengal's autumnal iconography — kash, clouds, dhak, Durga — is not democratic. It is marked by a curious absence, that of the chhatim — Alstonia scholaris — which flowers in this season with a strong, heady scent. The fleeting presence of chhatim in our autumnal architecture is all the more curious because the blackboard tree aka chhatim gachh — blackboards, writing tables and other paraphernalia of education are made from its bark — has been accorded a special pride of place. Rabindranath Tagore began the tradition of awarding scholars with the leaves of the saptaparni — Alstonia scholaris goes by many names — at Visva-Bharati, a tradition that continues. One of Bolpur's landmarks is Chhatimtala — apparently the spot where Maharshi Debendranath attained enlightenment. Some rickshaw-stands in Calcutta's older neighbourhoods still bear versions of Bolpur's namesake, even though the trees have gone.
Chhatim's marginal existence as opposed to the centrality of kash phul is surprising, given that its bark can also be used to treat several ailments, including dysentery. Its intoxicating perfume should, therefore, have lifted the spirits of the hypochondriac Bengali as well as his kindred spirit, the pet-patla Bangali.
Could this collective coolness towards the tree have primitive roots? Indigenous societies would have nothing to do with the chhatim. The Devil himself, tribal elders believe, resides on it (it is also known as the devil's tree). In Kerala, folklore has given chhatim — the ezhilam pala — a distinct Halloween-like twist. If you were to meet a southern siren — a Yakshi — on a lonely road who asks you to munch paan with her, it is likely, children there believe, that at daybreak your skull and bones would be found at the base of a chhatim tree.
The post-modern has not been able to free itself from these tangled roots. Noida's horticultural society had decided to put a stop to planting chhatims. Its robust aroma, reportedly, can lead to a spike in asthma.
Yet, that sickly-sweet smell can also help one breathe easy. This Durga Puja, while walking among the ruins — of tombs, mausoleums, once regal gardens, broken fountains — in another city, as the shadows grew longer and the light paler, I smelt the chhatim's flowers.
They reminded me it was time to leave, to return — that it was time to go home.