Reclaiming the past
Taylor Swift's re-recording of her album Red shows her personal growth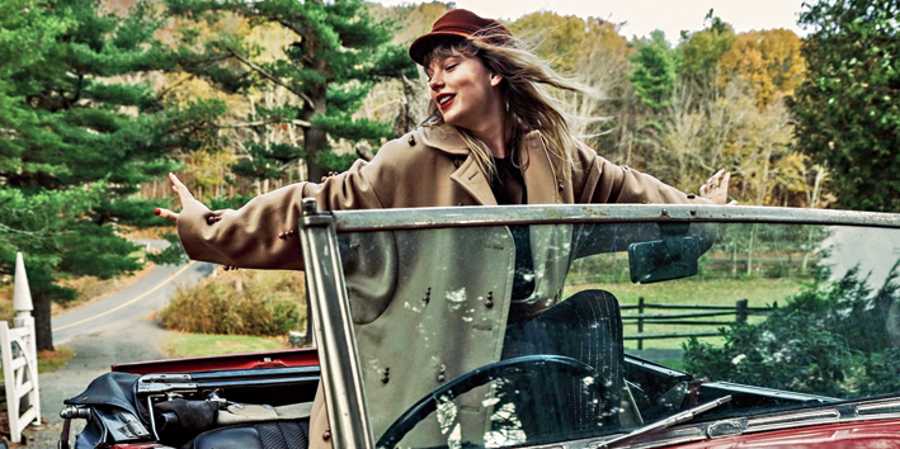 ---
Published 27.11.21, 11:41 PM
|
---
A couple of weeks ago, Taylor Swift released Red (Taylor's Version), a re-recorded version of her 2012 album, Red. Starting this year, Taylor Swift has been releasing re-recorded versions of her early albums, the first of which was Fearless (Taylor's Version) in April. Red, which had originally marked Swift's shift to pop, was a redefining moment and almost 10 years down the line, it's once again indicative of a pivotal moment in pop music and the industry at large.
A significant moment
In June 2019, the whole world and Taylor herself was informed over the web that her old albums (till Reputation, which was released in 2017), under her earlier label Big Machine Records, were being sold to Ithaca Holdings LLC, owned by Scooter Braun. According to the deal that Taylor had signed with Big Machine Records almost 14 years ago, the label was to own the masters of her songs, while she owned their copyright as the songwriter. After the release of Reputation in 2017, Taylor Swift and Big Machine Records parted their ways, leading her to join Republic Records in 2018 and leave all her song masters behind.
Soon after the deal was made public, Swift posted on Tumblr: "For years I asked, pleaded for a chance to own my work. Instead, I was given an opportunity to sign back up to Big Machine Records and 'earn' one album back at a time, one for every new one I turned in. I walked away because I knew once I signed that contract, Scott Borchetta would sell the label, thereby selling me and my future. I had to make the excruciating choice to leave behind my past."
She mentioned the fact that Scooter Braun was behind the purchase, reminding her of the "incessant, manipulative bullying" she had received from his hands, particularly mentioning the incident surrounding Kanye West's (Braun's then client) music video, Famous. She further stated, "When I left my masters in Scott's hands, I made peace with the fact that eventually he would sell them. Never in my worst nightmares did I imagine the buyer would be Scooter. Any time Scott Borchetta has heard the words 'Scooter Braun' escape my lips, it was when I was either crying or trying not to. He knew what he was doing, they both did."
Scooter Braun later sold Taylor's masters to Shamrock Holdings and although people thought she might have been behind this transfer, Swift revealed on Twitter that she had tried to enter into negotiations but Braun's team had wanted her to "sign an ironclad NDA stating I would never say another word about Scooter Braun unless it was positive" before the negotiations had even begun.
"The master recordings were not for sale to me," said Swift, in light of a heartbreaking moment where an artiste was being deliberately deprived ownership of her art. It was also reflective of the larger problem of how labels often own more rights than artistes themselves. Although bigger stars can maybe negotiate a better deal for themselves, it is difficult for young artistes, especially when they are just starting out.
Swift has said: "Thankfully, I left my past in Scott's hands and not my future. And hopefully, young artistes or kids with musical dreams will read this and learn about how to better protect themselves in a negotiation. You deserve to own the art you make." Evidently, the re-recording process is not only about making monetary profits, which anyway is what the artiste deserves, but also about spreading awareness about contracts that put artistes in a bind, at a disadvantage when it comes to their own creations and about having the rightful ownership of one's own creations.
In August this year, Megan Thee Stallion sued her label primarily alleging that they were blocking her collaboration with pop supergroup BTS. Megan claimed in the lawsuit that her label has been doing nothing to assist her career, "other than try to hurt it and make money off" her. According to reports, this was not the first time Megan had taken her record label to court. Earlier in March 2020, Megan alleged that her label, 1501, was blocking the release of her new music. These incidents are perhaps one of the many similar ones, most of which might even go unheard of. As much as labels are needed for an artiste, it is high time that they be questioned on the contracts they put their artistes under, especially when the primary art originates from the artiste themselves. It is perhaps paramount that all artistes be owners of what they create. The music lives on
Taylor Swift's first re-recorded album Fearless (originally released in 2008) dropped in April 2021, and although the inevitable waves of nostalgia were present, there was a noticeable change. Swift's voice had beautifully matured, the production felt slicker and there were even subtle lyrical changes. Moreover, with the re-recordings, she opened her "Vault", which had unreleased singles. So now, not only could old fans celebrate her victory, her art, and relive the experience all over again, but it was also an avenue for a fresh wave of fans to delve into her songs, following her original musical trajectory.
As for Swift herself, she said on Twitter that "it has already proven to be both exciting and creatively fulfilling". The entire process was therefore not just a momentous event for pop culture, but it perhaps became a way for catharsis for Swift herself. It must not be easy to re-record all her early albums, not only in terms of revisiting emotions she might have left behind, but also in terms of technicalities and the sheer time, effort and dedication it must take. Certainly, it is not something everyone might be able to undertake. However, slowly but steadily, just as she had promised, Taylor Swift is bringing back all her albums on her own terms, thereby also declaring that the old and new of herself and her music, are all present together.
The evolution of a pop icon
"Musically and lyrically, Red resembled a heartbroken person. It was all over the place. A fractured mosaic of feelings that somehow all fit together in the end. Happy, free, confused, lonely, devastated, euphoric, wild, and tortured by memories past," says Taylor Swift in a note accompanying Red (Taylor's Version).
Swift has always been known for her deeply relatable and personal lyrics and although that is still her signature style, much or her music has evolved, expanded and matured. In her latest releases Folklore and Evermore, she tells stories of past and present, of herself and others, with an unhurried emotional intimacy and a tender voice that sings to everyone. When she swerved lanes to pop with 1989 (released in 2014), there was much talk about her leaving her roots and doubts on whether she can sustain in this new genre but she did, and how.
Since the beginning of her career from over a decade ago, Swift has shifted lanes quite a bit, from country to pop to a now more mellow and indie sound. However, her consistency to deliver what fans are looking forward to, has never failed. Her personal growth is evident in the ambit of her albums, from being a young teen who wrote about starry-eyed love to a young woman who had been bashed for her feelings to now, where she can tenderly but firmly speak to all her past selves. This is perhaps what draws fans in, an ingenuity and relatability. It is also her active embracing of the past that adds to the charm, particularly for older fans who might have faced conflict in how to go back to her old music in the way that will serve Swift the best.
All Too Well (10 Minute Version), an extended version of Swift's 2012 hit of the same name, is at the centre of the phenomenon that is Red (Taylor's Version). It perhaps encompasses the entire process and the album itself. Almost 10 years back, a young woman sang angrily of the heartbreak that hurt her and was subjected to mockery. She was the "crazy ex", a role she spoke about herself, in Blank Space, two years later. All these years later, she is once again telling her story. There is mature understanding as well as sharp accusations in her voice as she croons the same words she did years back, but with more details, baring out what had no doubt had caused her pain but is not anymore.
As she herself said at the premiere of the All Too Well short film, "It was about something very personal to me. It was very hard to perform it live. Now for me, honestly, this song is 100 per cent about us and for you." The version, which had been requested to be released by fans for many years, has now become a favourite of fans, and developed into something beaconing the precious relationship Swift has with her fans.
In the same way that she seems to be speaking to the younger Swift, sometimes tender, sometimes persistent but always empathetic, telling her that her emotions were valid, Swift is perhaps talking to young women at large, whose heartbreak and emotions have often been trivialised.