Sumita Roy on her association with Ladies Study Group
'My theme is adaptability, agility and ingenuity'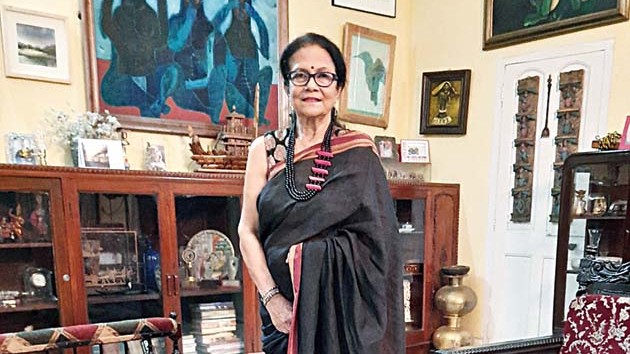 ---
Published 30.06.21, 11:32 PM
|
---
Sumita Roy's association with the Ladies Study Group dates back to a decade and recently, she took over as its new president. With a degree in economics and her heart in social work, Roy is all set to take on the challenges of this difficult year. A candid chat.
With you taking over during the pandemic, how do you plan to keep everyone connected at LSG?
More than ever, it is important for our members to stay connected and be inspired to do more during these challenging times. We plan to come together regularly and meet with distinguished guest speakers –– both to learn from them and be motivated to do our part in service to our community.
During the pandemic, the planning and execution of events has acquired more sophistication on digital platforms. Members are adapting to the new challenges and are excited about the programmes curated online, connecting speakers across the globe, bridging distances and varied time zones. 
Tell us how your association with LSG began. What are some of the events that have stayed with you over the years?
My association with LSG has been on for more than a decade. I was fortunate to be invited to become a member by Pushpa Kejriwal, a governing body member.
The Dalai Lama's visit to LSG was a landmark event. He is happiness personified and preaches that happiness is not handed down but it comes from your own actions. From the moment of birth, every human being wants happiness but we must devote serious efforts to achieve mental peace.
As the new president, what are the kind of events you're planning to host?
My theme is adaptability, agility and ingenuity. My philosophy is that life is nothing but constant change. Having to adapt to those changes is the basic element of being human but it is not always easy to excel at it. Adaptability requires an ability to positively alter one's mindset and actions, often in ways that are initially stressful. Agility and ingenuity are integral parts of adaptability.
I am looking forward to members meeting our remarkable first guests Nirupama Rao, former foreign secretary and ambassador to US and China, as well as interacting with Narayana Murthy for our first two events.
Tell us a little about yourself…
I am the past district chairman of Inner Wheel. I have an MA in economics from the Delhi School of Economics and was fortunate to have economists like Dr. Manmohan Singh, Sukhamoy Chakraborty, Amartya Sen and K.N.Raj as my teachers. I got married into a traditional Roy family of Behala. My husband is the former sheriff of Calcutta and presently, the director of Heritage Group of Institutions (Probir Roy). I taught as a college lecturer in Mumbai, and after returning to Calcutta, devoted myself to looking after my family property and children. After my children settled down, I devoted myself to social service through my involvement in multiple organisations.
What is a message you want to give to your members for this coming year?
We want to ask our members to be even more empathetic and generous to the less fortunate even though they themselves have had a difficult year due to the pandemic.