Moon Moon Sen (left) and daughter Riya Sen (right) with One8 Commune's communications director Ushoshi Sengupta at the launch of One8 Commune Kolkata on Saturday. The restobar owned by cricketer Virat Kohli has made Calcutta its second stop after Delhi, at 13 Ho Chi Minh Sarani, and is open from noon to 8pm, presently. "It was a blast to host One8 Commune's opening party last night. The turnout was fantastic and everyone loved the bevy of delicious cocktails and wonderful food by chef Pawan Bisht while listening to a great set played by Mr. Bose... what a fantastic night!" smiled Riya.
Ushoshi couldn't be happier. "This was the best opening one could expect. The guests loved every bit of the One8 Commune experience. There's so much more coming up. Stay tuned, Calcutta!" she said.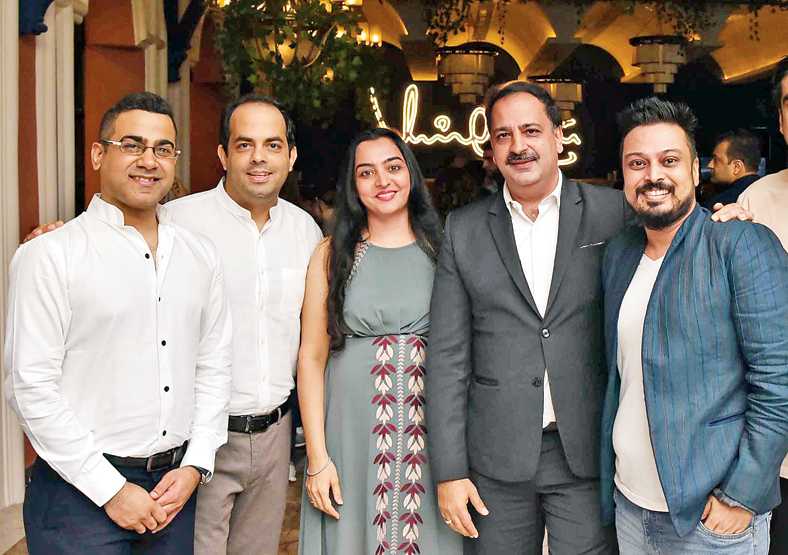 (R-L) Abhishek Dutta, Sumeet Suri with wife Roma, Abhishek Sachdev and Sourav Kothari Ratul Sood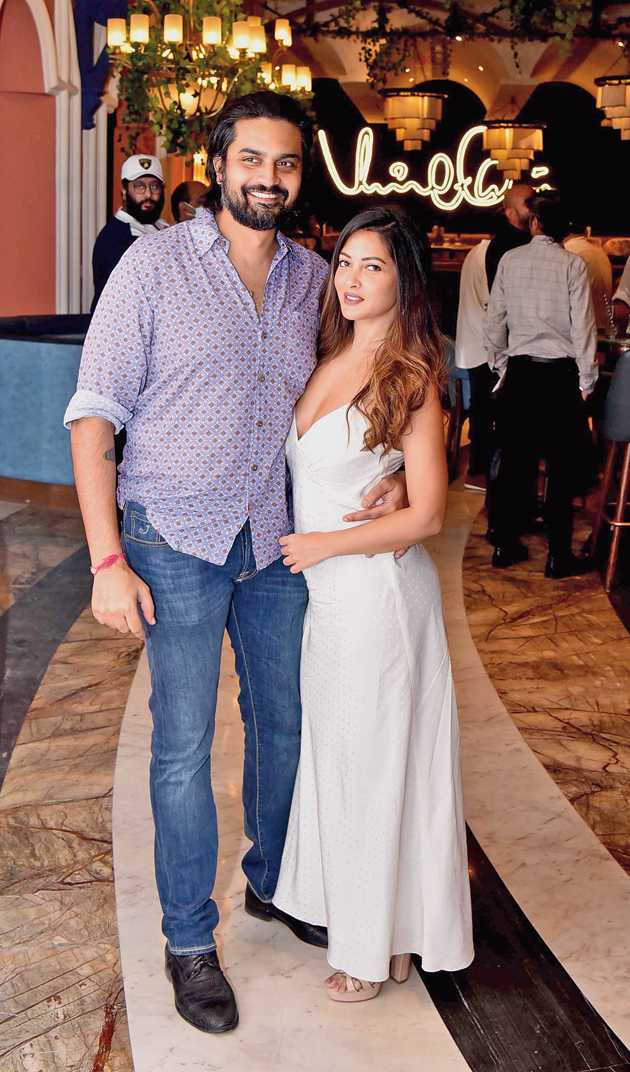 Riya cut a lovely picture with husband Shivam Tewari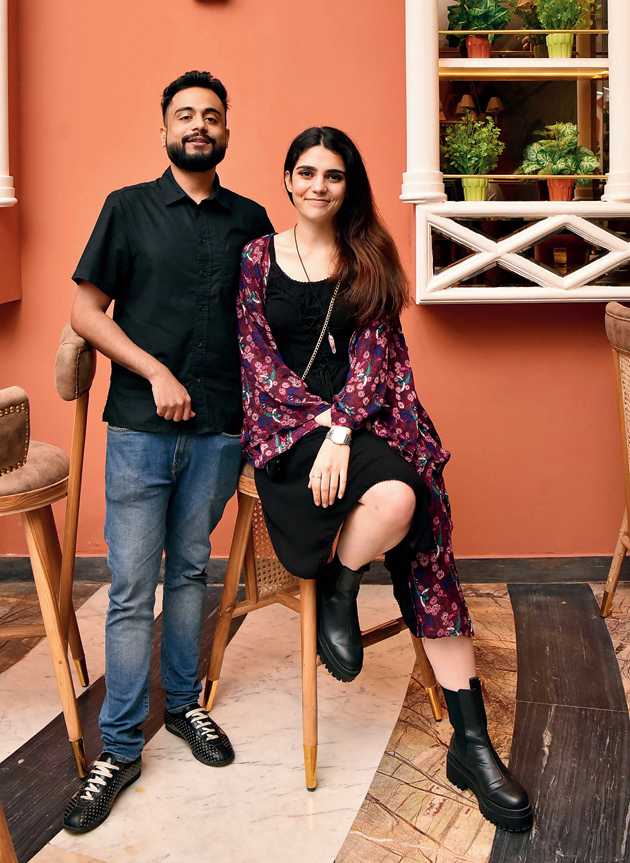 Mr. Bose aka Shiladitya Bose, the music man of the night, with Sevina Kahlon. "One 8 commune is definitely going to take it to the next level when it comes to the overall brand experience. A well-planned, spacious venue that spells luxury. One of my personal favourites is the lovely sound system they have. Super well-balanced. I enjoyed performing so much that I was sad that we had to shut at 8pm because I saw the city come together after a while," said Shiladitya. His playlist included Ayana (Mr.Bose), Yeke Yeke (Space Motion) Gimme Gimme (Lee Cabrera, Kevin McKay ft. Bleech), Ki$$ — I Was Made For Loving You (Alar and Korolova remix).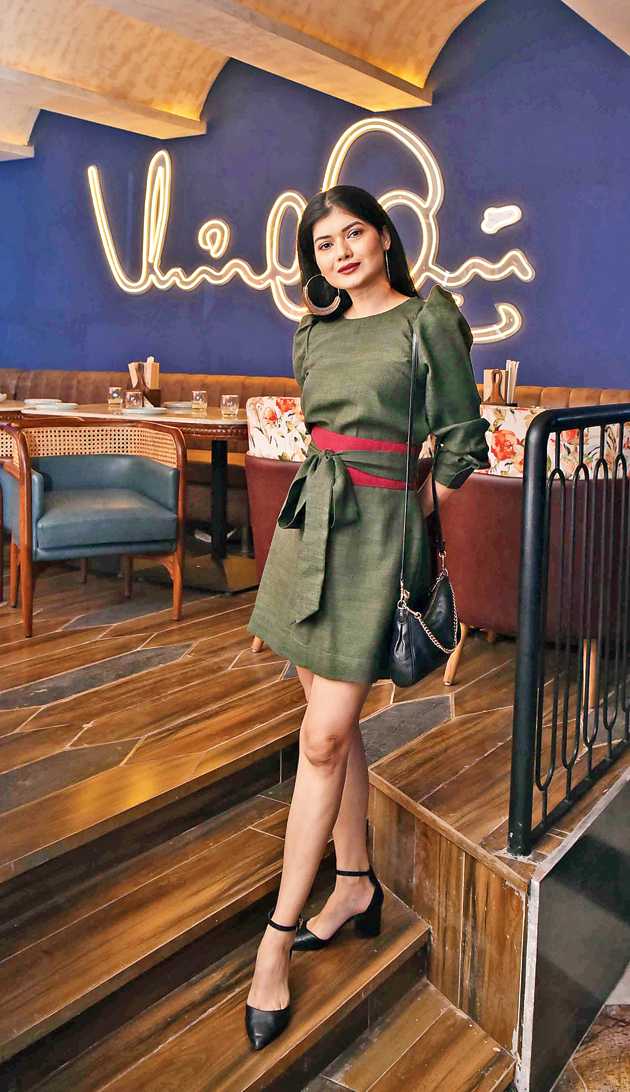 Roja Paromita Dey was a pretty lady in Fanush by Roja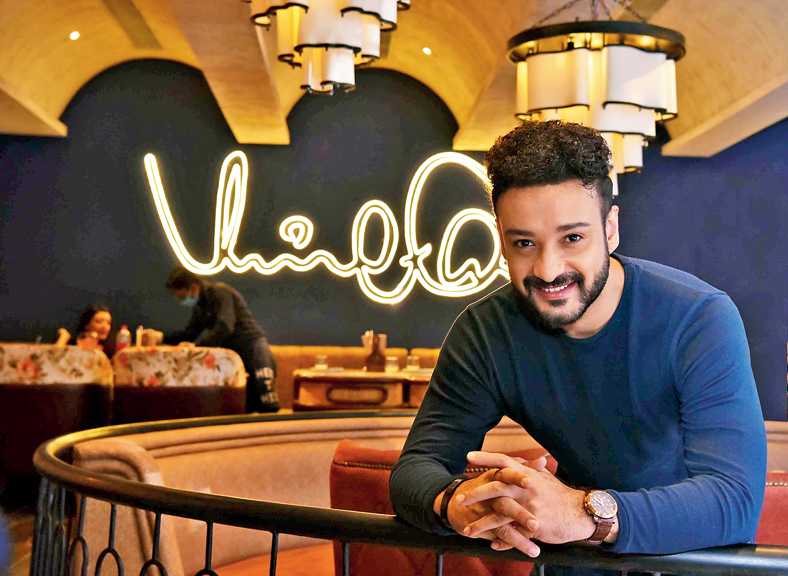 Shaheb Bhattacherjee
Pictures: B. Halder