Snapshots from 'Cocktails and Conversations', a 'thank you' note cheering the human spirit
The idea was to 'bring together the business community, especially the family business owners and the film and entertainment fraternity of Calcutta under one roof and to reconnect after Covid-19'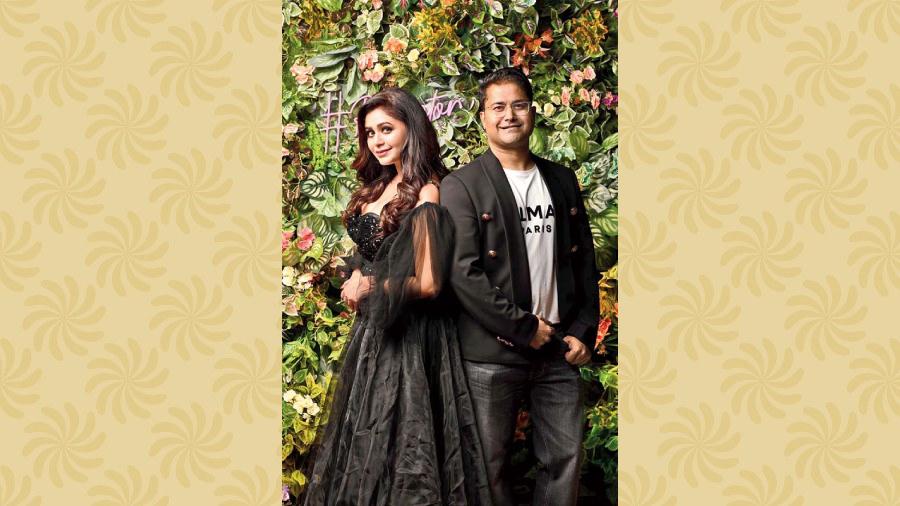 ---
Published 27.08.22, 03:16 AM
|
---
Friends Ritabhari Chakraborty and Rahul Dasgupta came together to host Cocktails and Conversations at ITC Royal Bengal on August 12. Bonding after the pandemic-induced hiatus was the aim. "The two years were really long and hard. I started feeling better last December (after a bout of bad health) and I wanted to catch up with everyone in January at my sister's (Chitrangada Satarupa) wedding. The third wave hit us and my sister's wedding had to be postponed.... Everyone suffered. Rahul moving to Dubai didn't help matters either. We have done so many collaborations together and it is always a collaboration between the business community and the film industry. We thought it would be great to reconnect with everyone. I wanted to make it informal as well. It was also a kind of a 'thank you' to everyone who has been there.... I shot Fatafati with Abirda (Chatterjee) recently and me coming back to work and getting my strength back, I don't think it would have been as easy or comfortable as it has been if not for him.... Soham (Majumdar) and my journey has gone beyond Brahma Janen Gopon Kommoti... we have been there for each other," smiled Ritabhari.
Rahul said the idea was to "bring together the business community, especially the family business owners and the film and entertainment fraternity of Calcutta under one roof and to reconnect after Covid-19". "It's been a challenging time for all of us over the past few years, therefore it was wonderful to catch up with our friends together. This was something Ritabhari and I had thought of doing a few months ago. Together, we intend to build this brand and network in the coming years! We are going to call this network #theRfactor," he said. Anindya Chatterjee and Ritabhari Chakraborty danced up a storm. Film-maker and Ritabhari's mother Satarupa Sanyal, dropped by. Soham Majumdar with Ritabhari Chakraborty Abir Chatterjee was handsome in his casuals (Second from Left) Rahul Banerjee at Cocktails and Conversations Susmita Chatterjee looked lovely in red Ritabhari Chakraborty and Tathagata Chatterjee in a fun frame.
Pictures: Rashbehari Das