Revisiting Taylor Swift's old numbers
The American singer has re-recorded some of her songs for the new version of her album 'Fearless', which is part of her reclamation project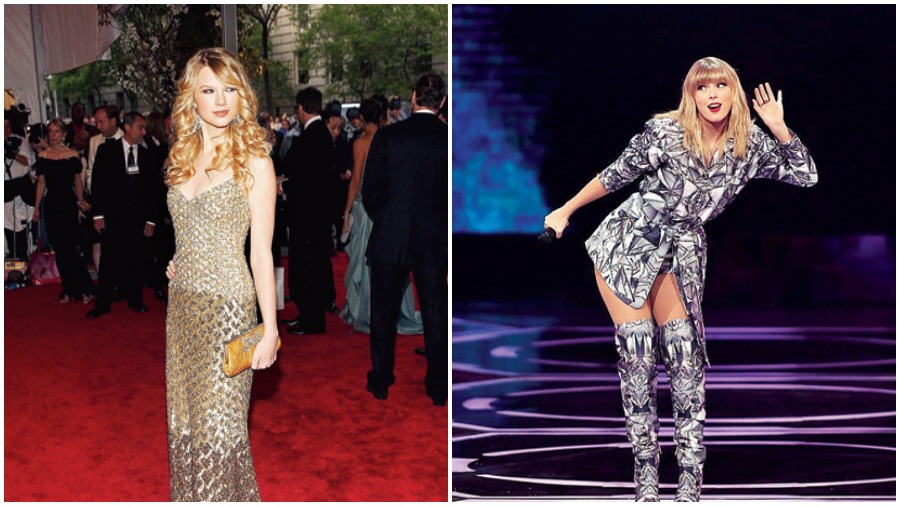 ---
---
You Belong With Me
One word — iconic. From the undisputed Queen of storytelling, Taylor's You Belong With Me is packed with lyrics that left our middle-school hearts screaming "relatable"! Complete with a music video that now has over a billion views on YouTube, Taylor with her thick-rimmed glasses, oversized Junior-Jewels T-shirt, and her alter-ego "cheerleader-Taylor" define a whole generation of Swifties. And dare we say it: the scene with Lucas Till and Taylor communicating through written messages continues to set the bar high for high-school love stories everywhere.
Favourite lyrics: Walking the streets with you and your worn-out jeans/ I can't help thinking this is how it ought to be/ Laughing on a park bench thinking to myself, 'Hey isn't this easy?'
We wish: A song from the cheerleader ex-girlfriend's perspective! She may be the one wearing "high heels" and "short skirts", but we're in 2021 Taylor, I think we can cut her some slack now.
White Horse
Taylor Swift and fairy tales go way back, but Taylor Swift and fairy-tales-gone-terribly-wrong go even further. White Horse is that beautiful ballad that defines the "old Taylor" with lyrics that tell a heartbreaking story of well, heartbreak. The song won two Grammy Awards back in 2010 and made it into plenty of break-up playlists over the years. Whatever be the case, you heard Taylor say it first folks: Prince Charmings are overrated.
Favourite lyrics: 'Cause I'm not your princess, this ain't a fairy tale/ I'm going to find someone someday who might actually treat me well/ this is a big world, that was a small town/ There in my rearview mirror disappearing now.
We wish: Ever wondered what it would be like if Picture to Burn and White Horse had a crossover? So do we! We think it's time for Taylor to dust off her old electric guitar and go to town on this number.
Fifteen
Yes, we know you sang this song on your fifteenth birthday, we did too. And so did a lot of other people. Fifteen is the kind of song you hum to yourself at night while you journal about your day. Taylor references her friend Abigail Anderson by name in this song and talks about her high school experience and the subsequent disillusionment that came with it. Relatable or not, this is a classic example of how Taylor writes stories into her lyrics that are too compelling to ignore.
Favourite lyrics: Count to ten, take it in, this is life before you know who you're gonna be.
We wish: A new music video! Nothing against the 2009 gem, but we think we can revisit those special effects and put all the upcoming tech to good work.
Forever and Always
Legend has it that Joe Jonas never truly recovered after Taylor released this song about him. Forever and Always packs a punch and how! Filled with iconic lines, a sick guitar riff, and a legendary bridge, Taylor belts out her frustrations about empty promises in one of the best tracks on the Fearless album. The Queen of Savage never looked back and that's just one of the things we love about her.
Favourite lyrics: Was I out of line? Did I say something way too honest, made you run and hide/ Like a scared little boy/ I looked into your eyes/ Thought I knew you for a minute, now I'm not so sure.
We wish: We have the original rock version of the song as well as a bonus slowed-down piano version of the same. Is an acoustic version too much to ask for?