Remembering Lizzie Bravo
The Beatles superfan found a place in music history with Across the Universe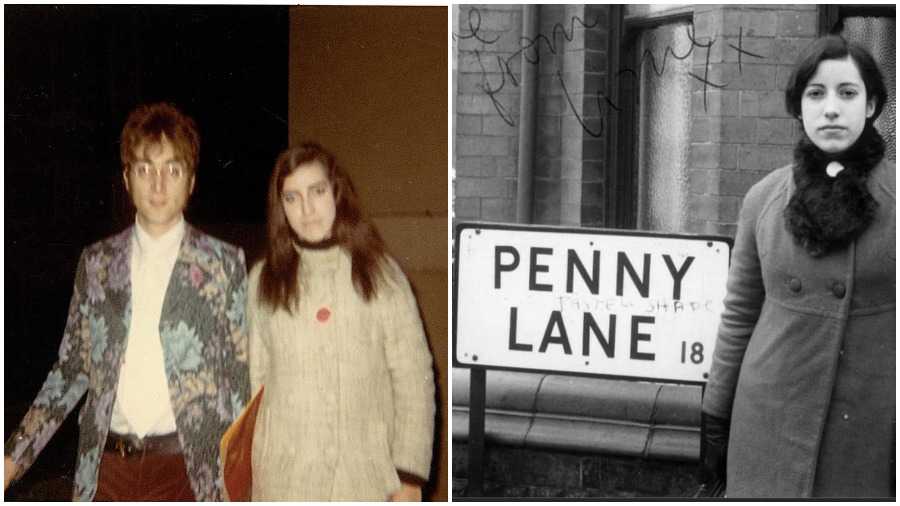 ---
Published 13.10.21, 09:38 PM
|
---
Last week, John Lennon's Instagram account — managed by his estate — made three consecutive posts about a person many may not have heard of — Lizzie Bravo. She was a superfan. She was knowledgeable about everything to do with the Beatles. And she sang backing vocals with John Lennon and the group on the World Wildlife Fund version of Across The Universe on February 4, 1968.
It's one of the many Beatles songs that can't stop playing in the head. The lyrics came to Lennon one night in 1967 after an argument with Cynthia Lennon. "It drove me out of bed. I didn't want to write it. I was just slightly irritable and couldn't get to sleep," Lennon had said in an interview. The song got its final shape following Lennon's and the group's chapter with Maharishi Mahesh Yogi, finding an official place on Let It Be.
Prior to that, it was donated to the World Wildlife Fund, at the behest of actor-writer Spike Milligan, and it became a part of the album No One's Gonna Change Our World. Lennon was pleased with the lyrics but perhaps not the treatment the song received. He told Rolling Stone in 1970: "It's one of the best lyrics I've written. In fact, it could be the best. It's good poetry." The song could have been the band's next single to be released while they were in India but it lost out to Lady Madonna.
That's one part of the story. The other part is Lizzie Bravo. In her teens, Bravo and her friend travelled from Brazil to London, hoping to meet the Beatles. Soon they realised they may not get a chance to see the band in concert because the Fab Four had stopped touring in 1966. In London, they spent a lot of time outside Abbey Road studios, hoping to catch a glimpse of the John, Paul, George and Ringo when they entering or exiting the studio. Of course, they were not alone.
When the group was recording Across the Universe, Paul McCartney wanted to see the effect of having a high backing vocal in the chorus but when he found there were no professional female singers available, he came out to ask the fans if any of them could hold a high note, according to Legacy.com. Bravo and another fan, Gayleen Pease, volunteered. They sang and had tea with the group. Their version of the song made it to No One's Gonna Change Our World and not Let It Be.
Later, Bravo published a book titled Do Rio a Abbey Road containing many photos she took of the Beatles during her stay in London. "They were very nice and made us feel at home. They were funny and we laughed at the jokes and situations. They seemed to get on well. You have to realise we were 16 and 17, just enjoying our time with them. We weren't there to analyse them as a band or as people," she had said in an interview with Culture Sonar.
Mark Lewisohn, the writer of the Beatles biographical history trilogy All These Years, has tweeted: "Her Beatles love never diminished, and she was a devoted daughter, mother and grandmother — a funny, artistic, generous human." He also tweeted a newspaper clip with the headline: "Singing fans join Beatles" in which Lizzie is quoted: "I still don't believe it happened!" while producer George Martin had said: "Considering the girls (Bravo and Gayleen Pease) had never done any recording before, I think they were really great."
In later interviews she also spoke how fans can carry the legacy of the group forward: "The Beatles sang so much about love. I hope young people can still feel that love when they listen to their music. And I don't need to wish: all the time people tell me about their children or relatives that have started liking The Beatles even as toddlers! It will never stop, they are eternal."
Across the Universe has been covered by many singers and has inspired Pink Floyd's 1971 track Echoes, changing  the line "exciting and inviting me" to "inviting and inciting me". Also, listen to David Bowie's version on the 1975 album Young Americans.