Pichvai: Making a 400-year-old art form transcend time
A 17th Century art form that originated in Udaipur's Nathdwara where the artists would painstakingly depict stories of Krishna traditionally on cloth and hang it behind the idol of Srinathji
---
Published 21.05.19, 04:28 PM
|
---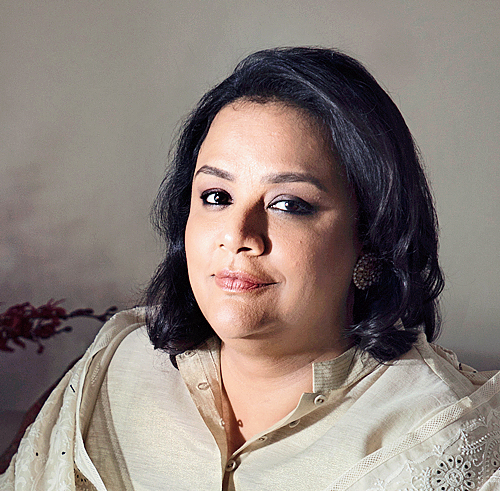 For Delhi-based art-revivalist Pooja Singhal, "it was a passion for something that was dying and a deep believe in Indian tradition" fused with her upbringing in a family steeped in tradition and culture that led to her love affair with Pichvai, the traditional art form that originated in the temples of Srinathji in Udaipur. A third-generation member of a business family with an MBA from America, Pooja has always had a creative inclination, thanks to her mother's side of the family. And she has always merged the two, be it in the form of her apparel venture that gave a boost to handlooms or her Pichvai initiative — Pichvai Tradition & Beyond.
At a preview for her latest exhibition titled "Interventions" that was held between April 27 and May 5 at Delhi's Bikaner House, t2 got a peek into the 400-year-old art form and its modern tropes. Excerpts:
What was the trigger for you to take up Pichvai single-mindedly?
Enterprise is in my blood but I was never driven by profit, though I enjoy business. Even with my clothing journey, it began with me being a member of the Delhi Crafts Council. So it's been a journey of self-realisation really, where I feel I have understood what it is really that makes me feel passionate. I did with the handlooms what I am doing with Pichvai today — I changed the look and feel and the language of the handlooms and would place orders with them to make clothes. What I realised is that I like business with a social angle to it, so I call myself a social entrepreneur.
It was an organic journey when I took a sabbatical after opening four stores in five years. I couldn't sit idle as my creative juices were flowing and I had gone back home in Udaipur and started meeting these artists when one of them had come to show some Pichvai to my mother. I wanted to see what they had and picked up 21 pieces and called them back to tell them that I was planning a mini show to expose my Delhi friends to Pichvai. By the time I came back, they were all sold and then I collected that money and started commissioning new works. When I went back to buy more, what was existing in the market was not something that I could aesthetically identify with. And then I started working with this bunch of artists and commissioning. At that time, I was thinking that I was building my own collection and never really thought I was doing anything more.
Where did the journey start after that realisation?
A Gujarati friend of mine from Chennai came over who loved Pichvai. And as I started pulling my collected works out, I realised I had about 150 works. We did our first show in Amethyst, Chennai around 2014-2015 and it sold really well. Then I came back and started looking for a space. I think in my head, I was very clear that I did not want to do it at a gallery and wanted a grand space like an old bungalow and curate an experience. Nothing seemed attractive till I found this old house in Jor Bagh that belongs to Feroze Gujral who runs the Gujral Foundation that promotes contemporary art. I had a month and the show just happened.
You have blended contemporary aesthetics with traditions — was that a conscious decision?
At first, it was all about bringing back a lost tradition. The only thing I was looking for was deconstruction (example, breaking down a larger traditional Pichvai like the 'Chaubis Swaroop' into smaller ones) to make it more accessible and that's all I did for the Jor Bagh show — finding good, old Pichvais and having them on display. Even if I did play with scale, it wasn't a conscious thing back then. But later, it became a conscious exercise. But now, it's a central part of what I am doing.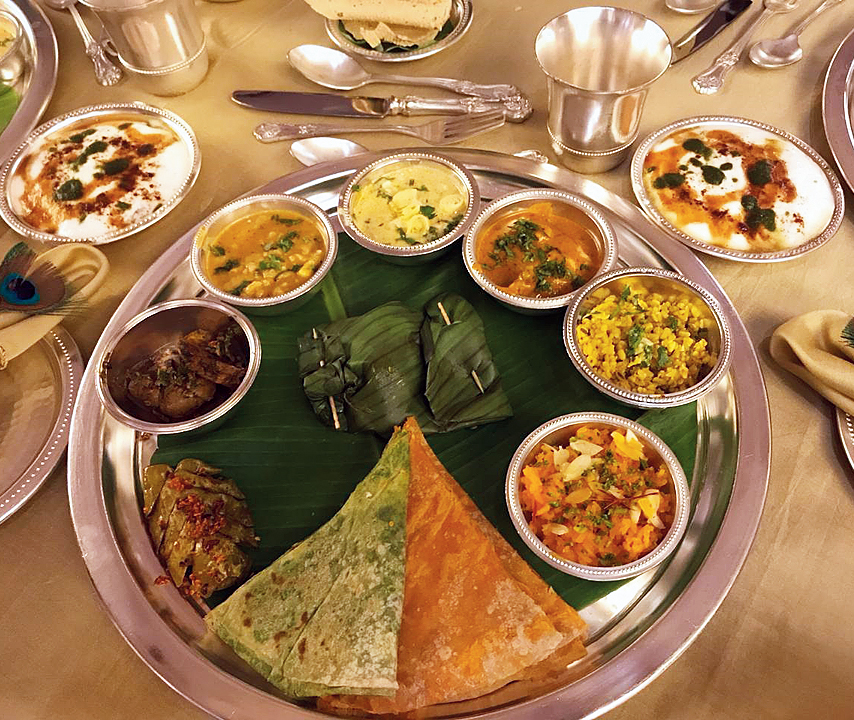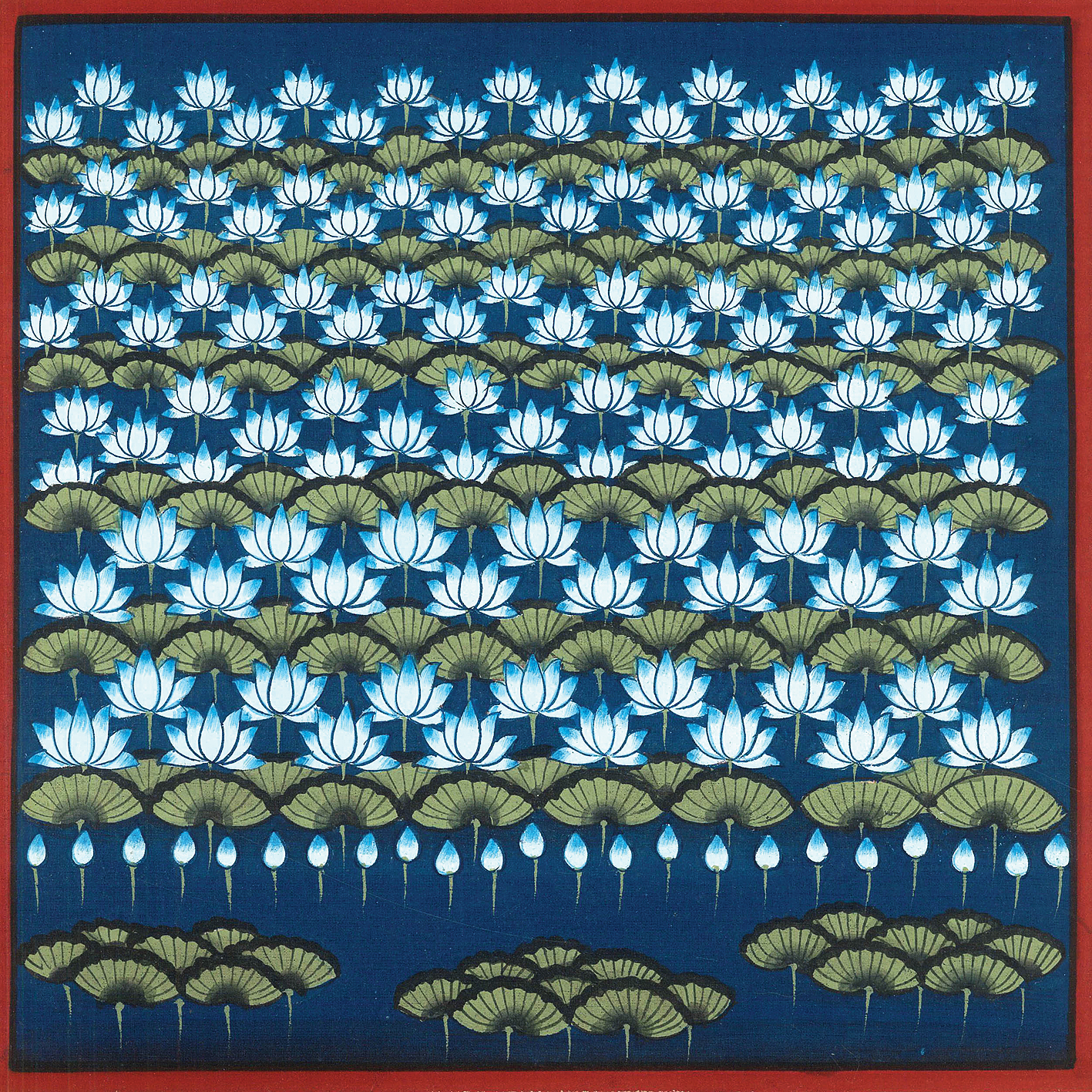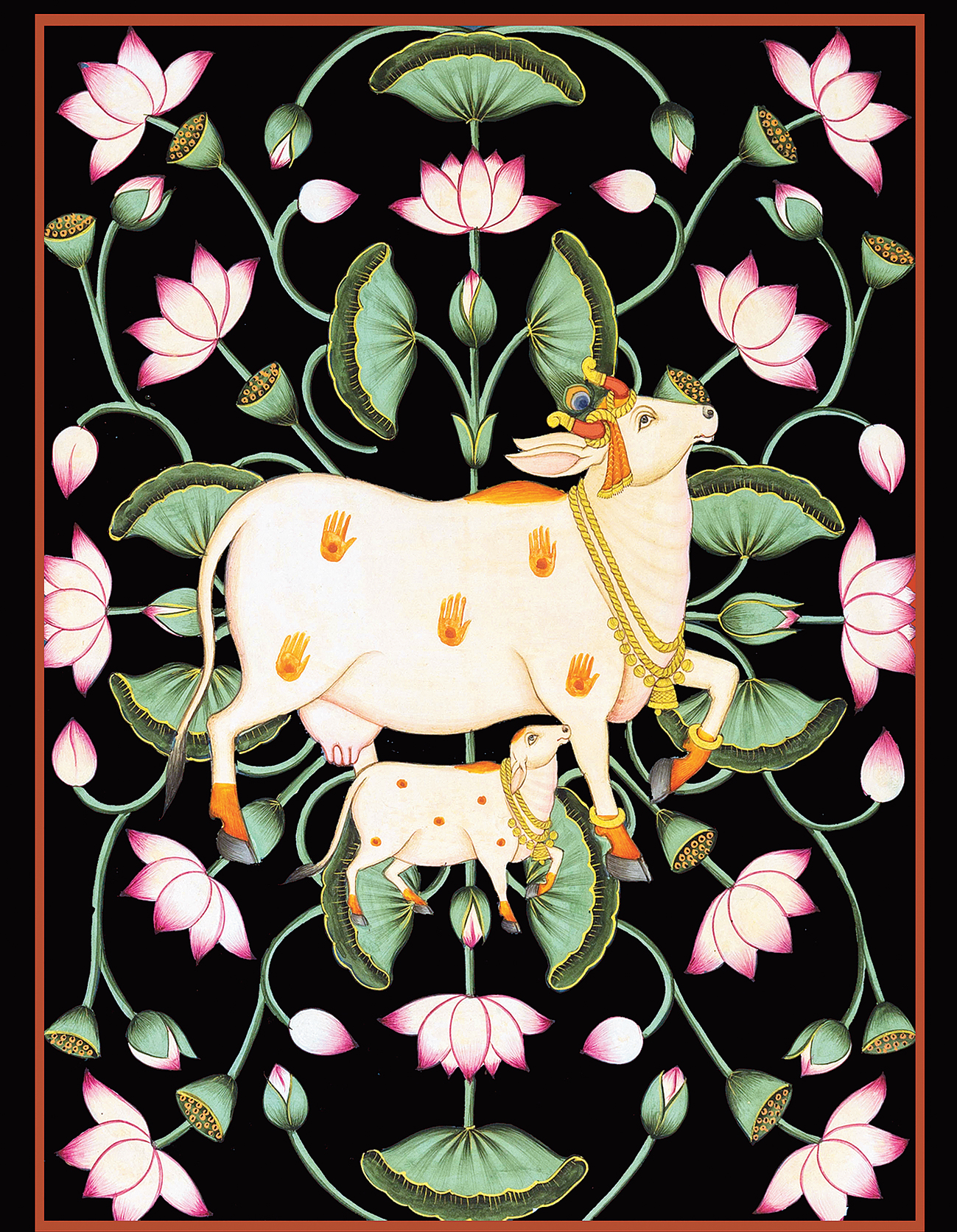 How did it lead to your curatorial journey?
Because I never planned to do this or studied how to, I was moving instinctively for the first one or two shows — making the works, grouping them on site and hiring outside curators. That taught me what I needed to know. Later I did a course with Sotheby's on curating and after that, I began to understand the thing better and what I was doing already became more structured. So for this show and for another one at Famous Studio in Mumbai, that learning took form. And this is the first show where I have curated everything and have just commissioned work — I saw the space, conceptualised, thought of what I wanted to convey and where I was at this journey and how to bring it forth and that's what I put together.
What do you think is the biggest threat facing the traditional art form of Pichvai?
Now, suddenly, Pichvais have become collectibles and are aspirational. Every single person is making a bad Pichvai and I hope the consumer is able to discern a real good Pichvai. The second big problem is that of people harping on antiques and the antique-ing techniques are so sound now that something made one year ago can pass off as an antique that is 100 years old. So the authenticity of antiques is a big risk to this art form.
For all my shows — I am looking for a traditional space in Calcutta too — we try to preserve tradition.
How does Pichvai hold its own amid modern aesthetics and contemporary art?
Contemporary art still compares with each other but Pichvai is a 400-year-old tradition that is so layered and has so much of history that it is incomparable. The only things are people's perceptions and aspirations. Contemporising it just enough to adding that glamour is all that is needed.
Personally, what's the biggest challenge that you've faced while working on this?
A funny example is that when I was telling my artists to do sketches, they weren't getting it. I said black-and-white photography and it gave birth to a greyscale body of work. So sometimes getting the artist to understand what I want was a roadblock but again, that's the business woman in me. So now I have graphic designers to give them references and sometimes, scale was a problem.