Peshawri in rewind mode to celebrate sweet 16
Food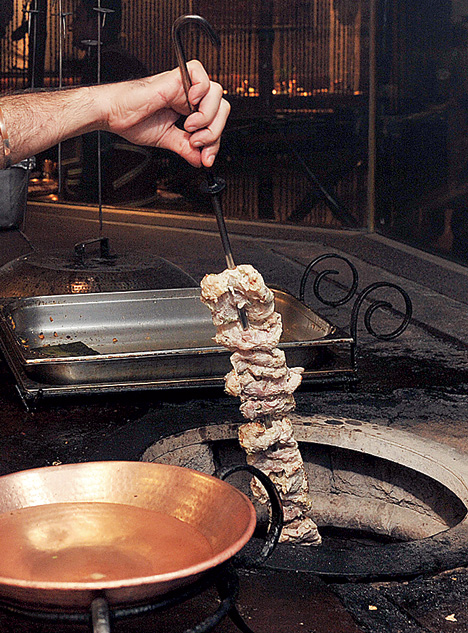 ---
Published 25.08.18, 12:00 AM
|
---
Warm lights, rustic look, servers dressed in Pathan suits and a live kitchen giving us a glimpse of what's going to be served on the table. We walked in at Peshawri one afternoon, only to be taken back in time, quite literally! As the star restaurant at ITC Sonar turns 16, it's all set to roll back the prices to 2002 just for a day.
What: 16 Glorious Years of Peshawri
Where: Peshawri, ITC Sonar
When: August 25, noon to 3.30pm and 7pm to 12.30am
Pocket pinch: Rs 1,600-plus for two
For reservations: Call 03323454545
As Peshawri turns 16, we found 16 reasons that make the star restaurant iconic:
• The menu of Peshawri has remained unchanged since its inception.
• The food at Peshawri is cooked entirely in clay ovens or tandoor in the traditional style of the North-West Frontier Province.
• There's no concept of starters and main course. Everything that you order is brought together to the table.
• In keeping with ITC Hotels Responsible Luxury initiative of Sattva— Honestly Vegetarian, there are separate tandoors to cook vegetarian and non-vegetarian fare.
• Dal Bukhara — one of the signature dishes of the restaurant — is a combination of whole black lentils (urad dal), tomatoes, ginger and garlic and is cooked and simmered over slow coal fire or the tandoor overnight for 18 hours.
• The Naan Bukhara or the "family naan", at approximately 4' diameter, is probably larger than a baby's blanket.
• None of the non-vegetarian dishes are cooked in a gravy or accompanied by any sauce.
• The succulent tandoori fare is low on oil and doesn't use oil, ghee or khoya in the marination.
• One litre of milk is reduced to make one kulfi.
• They use prime cuts of meat, marinated with spices and cooked on high heat while retaining the moistness. ITC Sonar has its in-house butchery where the meats are cut as per the standard specifications.
• Chefs have strict food quality specifications to follow. For example, the prawns have to be 80g or more. If it is even 79g, it is "rejected" from the kitchen.
• Since the cuisine has been inspired by the essence of North-West Frontier Province tradition of eating in a group around the warm glow of a campfire, the decor comprises rough-hewn trestle tables and wooden stools to give it a rugged look.
• Guests are encouraged to eat with their hands.
• Instead of napkins, chequered aprons are provided for the guests. The menu is painted on a block of wood.
• The kitchen is a part of the restaurant.
• The dishes prepared are monitored regularly in the in-house microbiology lab — WelcomLab — in keeping with the international food safety standards. Equipment hygiene is checked through swab methods.
Text: Nandini Ganguly
Pictures: Pabitra Das