Net-melting sounds
Called hyperpop, the polarising genre throws familiar sounds into a mixer for a quick blitz, intensifying flavours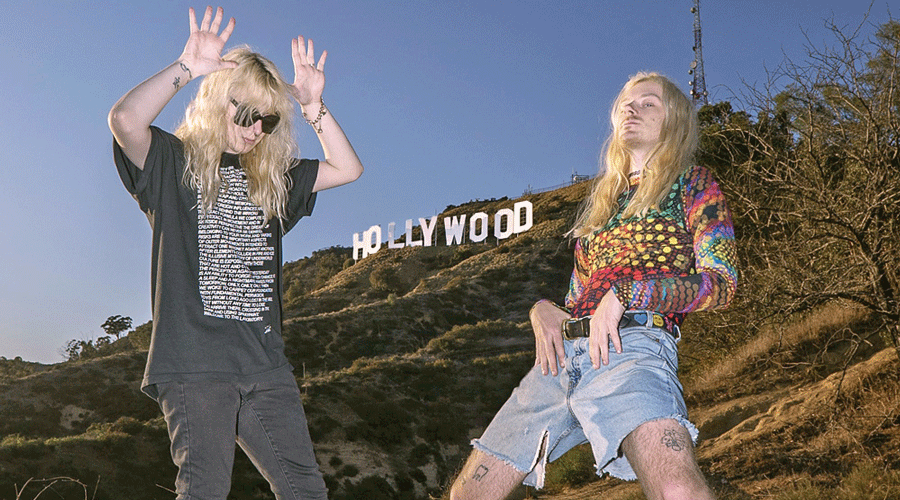 ---
Published 16.05.21, 05:20 AM
|
---
Fast, exhilarating, smashing… the Ramones delivered a sense of liberation. Old as Elton John's oversized sunglasses and tighter than Rod Stewart's leopard-skin tights, their music still makes us happy, makes us go 'Hey ho, let's go on Blitzkrieg Bop' or makes us feel like brudders who once went 'Baby baby make me loco/ Baby baby make me mambo in Havana Affair'.
It was like feeling the highs of stepping out of silence zone into a community not given to sanctimonious posing.
Many of us want to get back into this community of people who like short songs and loads of guitar, especially when it's played fast, real fast. Looking back, probably nothing can fill the shoes of these cool "uncles" and their hard-to-beat gems but lately, something else seems to be conquering speakers — pitched-up vocals, explosive choruses and an infectious energy.
Called hyperpop, the polarising genre throws familiar sounds — electronic pop, dance, punk and more — into a mixer for a quick blitz, intensifying flavours. It makes for joyous as well as annoying music, depending on your personality — whether you like to rest on a beach chair to talk about happiness with Iggy Pop or find comfort in the bubblegum rumblings of Justin Bieber.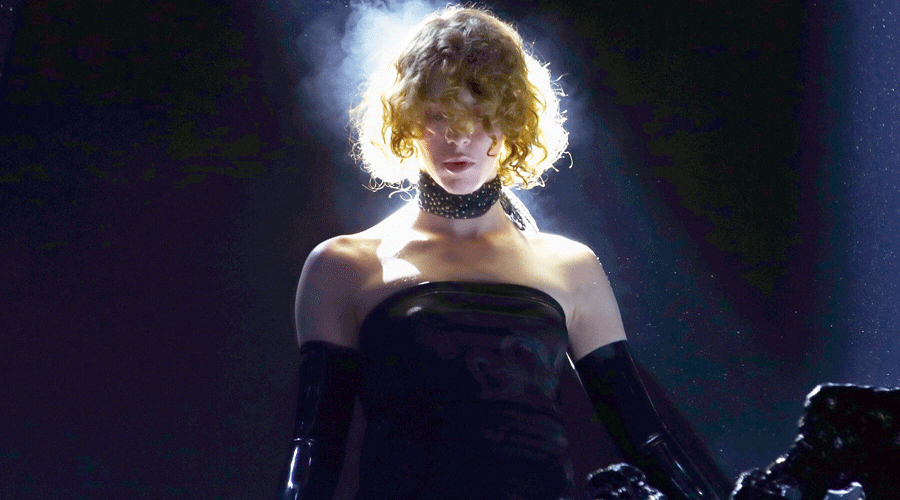 Tough to define, hyperpop sound has as champions the late producer and performer Sophie and PC Music founder AG Cook. It has the blessings of British pop star Charli XCX — who asked the rhetoric "What is hyperpop?" to follow up with the tweet "I do not identify with music genres" — Rina Sawayama and Dorian Electra.
Spotify too played its role when in August 2019 the official "hyperpop" playlist launched with 100 Gecs on its cover, which today has over 200k subscribers. Bedroom Pop and the vague "idk." has more subscribers but the playlist in question has a high save-rate or the number of songs users are saving to their personal libraries. We have moved way beyond the early days of hyperpop when artistes associated with PC Music were the only talked-about names.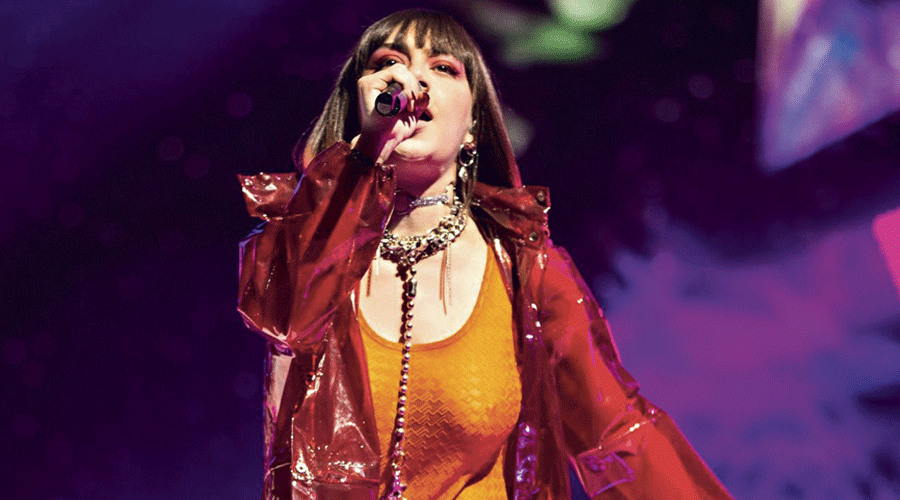 Sadly we have lost Sophie, one of the architects of the genre, early this year after an accidental fall in Athens, but the Scottish musician-producer's attempt at imagining pop without borders won't be forgotten, especially on tracks like Bipp and Lemonade or her debut album, Oil of Every Pearl's Un-Insides. Her short stay has left a lasting impression on the duo 100 Gecs as well as some of the energetic hooks of K-pop.
She spoke a language that was contemporary, like on the infectious Vyzee: If you need that something but don't know what it is/ Shake, shake, shake it up and make it fizz/ You've got to twist your body/ Twirl it all around/ Make it pop and sizzle.
Around the time she announced through interviews that she was a transgender woman, she told Paper magazine: "On this earth, it's that you can get closer to how you feel your true essence is without the societal pressures of having to fulfil certain traditional roles based on gender. It means you're not a mother or a father — you're an individual who's looking at the world and feeling the world."
At the moment hyperpop is everywhere, moving at lightning-fast speeds on TikTok and other short video platforms. The sound is taut and the results are earworm hooks to the point of being Auto-Tuned but stylistically there are a bunch of musical elements at play.
The nature of the genre is helping TikTok and Instagram Reels to grow. All the tracks from Charli XCX's How I'm Feeling Now, Rina Sawayama's self-titled debut album and Apple from AG Cook are having their moment in the sun. Or check out American experimental duo 100 Gecs's debut album 1000 Gecs or their single Sympathy 4 the Grinch. The holiday-themed single has a frenetic bouncy pace. Annoying? Maybe. Infectious? Always.
XIX's freaky Kismet and Ninajirachi and Kota Banks' True North dial up the many elements of the genre up to 11. Sydney producer-musician Donatachi recently spoke (with The Guardian) of the playfulness that's integral to hyperpop: "I'm a bit self-deprecating as it is, so I don't want to make the music I'm making sound super serious — I guess almost as a way of protecting myself from a letdown if people don't like it." Donatachi and Cowgirl Clue push the sound in their latest, B2B Heartbeat.
Yes, the sounds covered by hyperpop are not all new and can also be considered an expression of genres it borrows from. Bands like Test Icicles or producer-DJs like Hudson Mohawke have already pushed boundaries but what we now have is a bubbling ecosystem around social media platforms which are no longer just about technology; the likes of TikTok is giving hyperpop a sense of curiosity. In fact, one of hyperpop's big hits is osquinn's Bad Ideas, which stemmed from an argument the 15/16-year-old had on Twitter. People like osquinn, cookii and blackwinterwells prefer to have their songs (and names) in lowercase as if it's a reflection of a messaging app mindset.
Further, this is music that's mainly found on the Internet and on digital streaming platforms, and is giving birth to a stream of memes. Distortion, which is common in hyperpop, mirrors the early days of the Internet.
So, it's not the same music as the Ramones but it's at least different from having a "sonic" Happy Meal comprising the pop posturing of Justin Bieber or the factory-line productions of Little Mix. Hyperpop is at least something you can hate as passionately as you can embrace. Chaotic yes, but is it more chaotic than the times we live in? Listen and decide.