Will Beyonce's new album — Renaissance — break her previous sales figures?
This is her seventh solo studio album and her first since 2016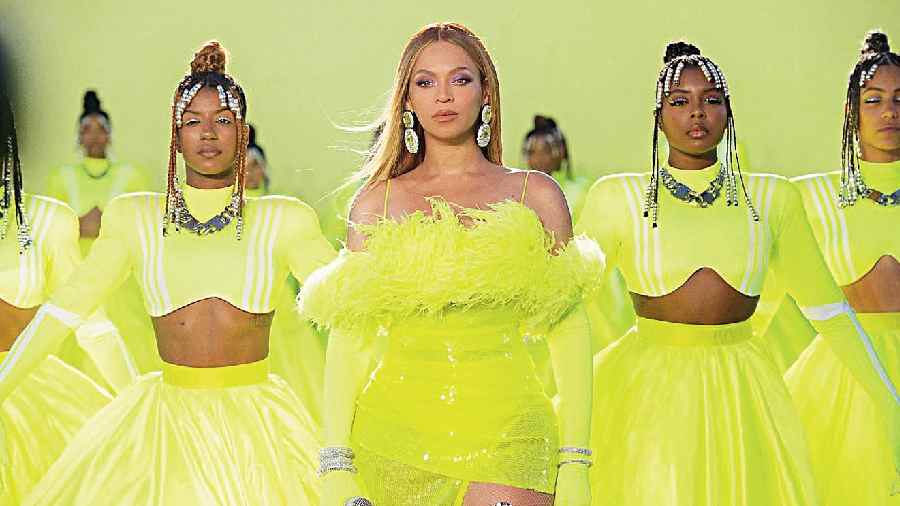 ---
Published 02.08.22, 02:22 AM
|
---
Beyonce's latest album — Renaissance — released last Friday and needless to say, it's doing brisk business on music streaming services. Her seventh solo studio album and her first since 2016, for Renaissance to compete with top albums of the last two years, it will need to debut with roughly 500,000 album equivalent units that combine album sales, track sales and streams. Renaissance was preceded by Break My Soul, an anthem of resilience featuring frequent collaborator Big Freedia. And the album is more dance-focussed than any of her previous efforts. In case you are wondering how the album stacks up next to her previous solo efforts, here's what she has achieved in way of first-week sales (figures are from Billboard).
Dangerously in Love (2003)
First week: 317,000 (album sales)
The number may not seem high because this was Beyonce's debut solo album and she was laying the foundation of her solo career, leaving the shadows of Destiny's Child.
B'Day (2006)
First week: 541,000 (album sales)
Filesharing and illegal music download was still very much on, yet she arrived with 541,000 first-week sales, a 71 per cent increase from Dangerously in Love. In no time, Beyonce had become a top solo act.
I Am... Sasha Fierce (2008)
First week: 482,000 (album sales)
Two songs from the album showed two very different sides to Beyonce — If I Were a Boy and Single Ladies (Put a Ring on It). There was a slight dip in first-week sales compared to her previous album but this could well have been because digital song sales had started taking off.
4 (2011)
First week: 310,000 (album sales)
The album that has given her the smallest first week sales. Not that the album failed to turn in the Beyonce magic but another woman was making her mark — Lady Gaga, whose album Born This Way did very well because of its 99-cent sale pricing from Amazon. Also, CD sales were going down drastically.
Beyoncé (2013)
First week: 617,000 (album sales)
Beyonce's bold move paid off as she released the full album at one go, initially available for sale as a digital download, exclusively in the iTunes Store. Nobody knew it was coming and there were no advanced singles. By the way, the figure stated represents only first three days of sales.
Lemonade (2016)
First week: 653,000 (equivalent album units)
The figures were adjusted to reflect 'equivalent album units' era after Billboard adjusted its formula to account for streaming in its album chart calculations. A physical version of the album appeared a couple of weeks later and don't forget, it was a visual album.