The long run
Over 50 years, Eagles has taught us to negotiate the pleasures and perils of life while having both feet on the ground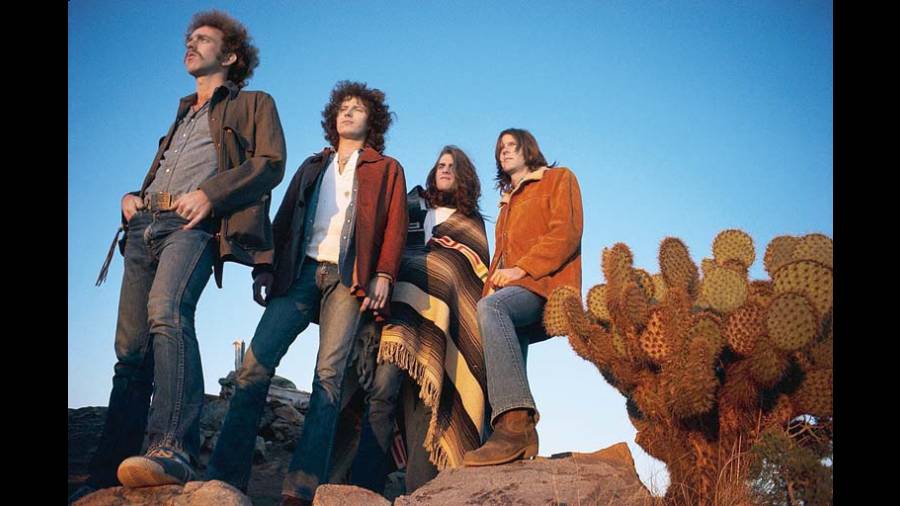 The Eagles photographed in 1972.
Picture: Henry Diltz
---
Published 12.09.21, 03:34 AM
|
---
Their melancholic observation on life, weeping over lost youth and acceptance of unacceptable truths continue to win hearts, minds and ears of generations. For 50 years, the music of the Eagles has filled beer mugs and fuel tanks, helping listeners cope with the misguided priorities of the system we are born into. It's the music of lost souls… music that goes beyond capturing the crumbling American dreams in post-Nixon era. What makes the youth today play Hotel California with the same dedication as the band showed in 1977? What makes Pretty Maids a reflection of our lives?
It has always been about keeping lyrics simple while giving a detailed account of life that's unhinged. They kept repeating readily accessible phrases while the context kept changing, offering a new meaning each time. The songs are always melodic, tempos varied and the tunes have a stuck-in-the-head quality.
Last year, Bob Dylan was asked about his favourite Eagles numbers and the answer was surprising — New Kid in Town, Life in the Fast Lane and Pretty Maids All in a Row ("That could be one of the best songs ever.") The man had a point. Pretty Maids All in a Row holds an eternal truth: And heroes they come and they go/ And leave us behind/ As if we're s'posed to know/ Why/ Oh tell me why.../ Why do we give up our hearts to the past?/ And why must we grow up so fast?
It's a "valid statement for people from our generation", the song's writer and Eagles member Joe Walsh once said. In fact, it holds true for all generations. Or consider Desperado, which weeps over lost youth, a "big artistic statement on the evils of fame and success, with a cowboy metaphor". And the mournful Wasted Time about a bitter break-up on which Don Henley sings: I could have done so many things baby/ If I could only stop my mind/ From wonderin' what I left behind/ And from worrying 'bout this wasted time. These are pure classics.
And there is always the accusatory element in the songs that becomes integral to coming-of-age moments. Consider The Long Run where the answer is known but there is always a sardonic pleasure in repeating what could have happened: Did you do it for love?/ Did you do it for money?/ Did you do it for spite?/ Did you think you had to, honey? In the same zone is the classic Lyin' Eyes born out of an off-the-cuff statement Glenn Frey, the group's late founding member, made while hanging out at Dan Tana's bar in Hollywood with Don Henley and J.D. Souther, on seeing a gorgeous woman arrive with an older man. "Look at those lyin' eyes," he said and soon after the group sang: City girls just seem to find out early/ How to open doors with just a smile.
Eagles take wings
The easy nature of the group's music results from the music Glenn Frey and Don Henley grew up listening to. Both had their coming-of-age moments watching and listening to The Beatles. But there's more. Frey grew up in car-loving Detroit, Michigan. He stopped playing the piano when he was 12 because he wanted to do other things. Then the Beatles came along and his aunt took him to see the group at the Olympia Stadium. "It was crazy. I saw this girl standing on the seat in front of me fall back into my arms, going 'Paul, Paul'. Oh my god," he had said in a documentary.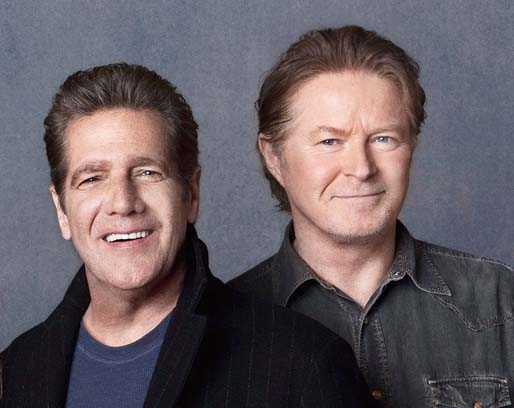 High school onwards, he was a part of several groups but a life-changing moment arrived on meeting Bob Seger who took him under his wings and invited him to recording sessions that he was having. And then he met the prolific Jackson Browne, who taught him the art of crafting a song while the teapot sang in his small room.
Meanwhile, life was unfolding for Don Henley in Gilmer, Texas. A small agricultural town. It was a great place musically because it was at a cultural crossroad; it was where the old South began to meet the West. It was the birthplace of Scott Joplin and T-Bone Walker. Both his parents loved music — country to gospel to blues. And there were a lot of radio stations available. Ultimately, he got interested in drumming and his ever-supportive parents bought him a drum kit even if they couldn't afford it. One band led to another and then there was a chance meeting with Kenny Rogers.
Both Frey and Henley were headed for bigger times. It was in Los Angeles that the two met as they were signed to the same record label. Ultimately, both were recruited by John Boylan who was managing the vocal powerhouse Linda Ronstadt. The two became a part of her backup band for her tour in 1971. When the two decided to form their band, Ronstadt was supportive, and they were joined by Randy Meisner and Bernie Leadon. That was the initial line-up.
The decade that followed belong to them. Their debut single, Take It Easy, was an instant success and continues to be an ode to the open road. Then arrived Desperado, which painted them as rock-country musicians who were outlaws. The third album, On the Border, had a clear political undertone, taking on the Nixon administration. While the next, One Of These Nights, captured all the flaws of love with enough double-meanings. It also marked the leaving of guitarist Bernie Leadon, who was replaced by Joe Walsh. Of course, the next studio album is the stuff of legends — Hotel California, which spawned a number of big hits. Cars, highways, hotels and a nightmarish vision unfolded in the songs. The word 'mysterious' defines the title track.
"I wish people would get the meanings of the songs right. If they don't get it, I don't want to be God. You remember the line, 'Her mind is Tiffany twisted, she got the Mercedes bends' in Hotel California? I got a letter from a woman telling me I spelled the name of the car wrong. I can't stand it that somebody out there thinks I can't spell," Henley told Rolling Stone in 1979.
The other misunderstood song from the album is Life in the Fast Lane, which many believe is a celebration of drugs. It's not. "I could hardly listen to that song when we were recording it because I was getting high a lot at the time and the song made me ill. We were trying to paint a picture that cocaine wasn't that great. It turns on you. It messed up my back muscles, it messed up my nerves, it messed up my stomach, and it makes you paranoid," Henley said.
After 1979's The Long Run, the band took a long "vacation". And their short return was glorious. After 50 years, the band can be seen in many ways. A champion of the consolidation of country and rock. The finest band to capture the art of disillusionment in life. A detached observer of decadence. Cowboy troubadours. But most importantly, the Eagles has taught us to enjoy life with both feet on the ground.