Lucky Ali on featuring in Unacademy Unwind with MTV
'I have found my freedom in actually singing out of the environment of record labels'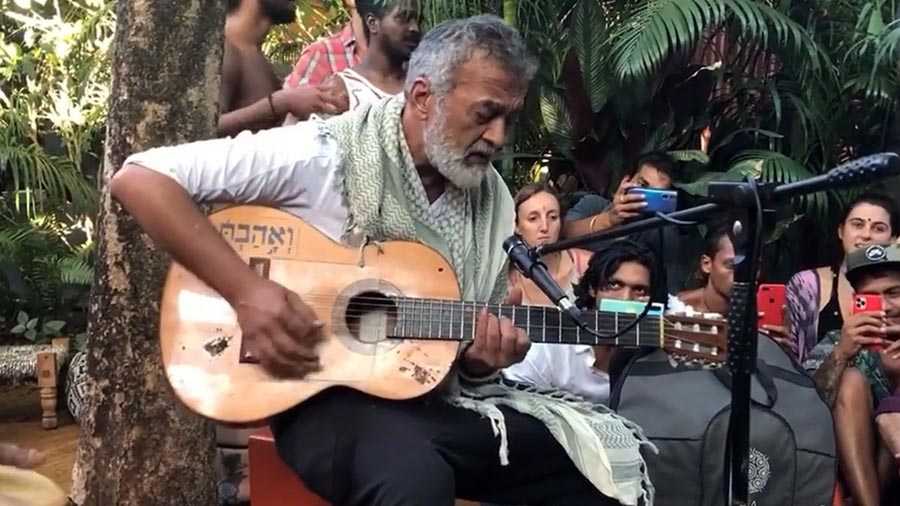 ---
Published 29.09.21, 11:56 PM
|
---
Lucky Ali is a name that immediately takes many of us, growing up in the '90s, to our childhood. The man with the mellifluous voice — who churned out many a hit Bollywood number and even acted in a few films — may have receded from the mainstream spotlight, but continues to make quality music.
Lucky will now feature in Unacademy Unwind with MTV, a show that celebrates the power of music. Over 10 episodes, some of India's most prolific musicians — including the likes of Sonu Nigam, Kailash Kher, Badshah, Darshan Raval, Arjun Kanungo, Benny Dayal, Papon, Armaan Malik and Amaal Mallik — will make music spanning 10 genres. Lucky will perform on the theme of 'world fusion', which will air on October 15 (every Friday at 7pm  on MTV). We chatted with him on what music means to him now and the memories of recording his first album 25 years ago.
What made you want to be a part of Unacademy Unwind with MTV?
I share a long relationship with MTV. Right from the beginning of my career, I have done a lot of work with them, including Unplugged and various other shows. It was something that I was used to, and it was with people I knew from earlier on. So it was comfortable. Plus, this allowed me to correlate with other artistes and I took that opportunity.
I brought in an Indo-Iranian band called Narang to interpret their own understanding of the two songs I was given. They brought in their own sensibilities.
What does music mean to you now and has it changed from what it was, say, two decades ago?
Music gives me a good feeling. That's not really changed, in that sense. I am not talking about instrumentation, I am talking about melody. It makes me happy. I am working on some new music, as well as some sounds that hadn't released in a long time. For me, music is just that at the moment... the expression with which you can communicate with people.
Have you turned to music to tide over the collective crisis that the world has been facing?
What's kept me afloat predominantly is good hope. We are already at the bottom rung of the ladder, and there is no way to go now, but just up (laughs). That's the situation all over. Everyone is down in the dumps and things can only get better.
For me, this is an opportunity to think out of the box and achieve things which we otherwise wouldn't have thought of doing. As a musician, this time gives me the opportunity to take my music and broaden it to showcase various issues and see them from different perspectives.
This period has allowed me to sit back and realise that things cannot be taken for granted. Mankind, as much as we thought we were, we are really not in charge. Nature has a different plan. We always need to be careful not to indulge in extremes and find a middle path in everything.
It's been about 25 years since your debut album Sunoh released....
I feel ancient! (Laughs)
What are your most abiding memories from making that album?
I had a great time making it. I am glad that the music of that album pulled my heartstrings and the heartstrings of a lot of people. That was our first expression to actually introduce ourselves and our work to everyone. But I don't rest on my laurels. I try to find ways and means to develop new things. For me, it's never been about the self, it's always been 'we'. It's not that I have accomplished something, it's always been a joint effort. If I have got success, as people say I have, then mine is a collective success. Of course, I am the person who stands responsible for that, but it's my duty to be responsible for anything that I consider as my expression.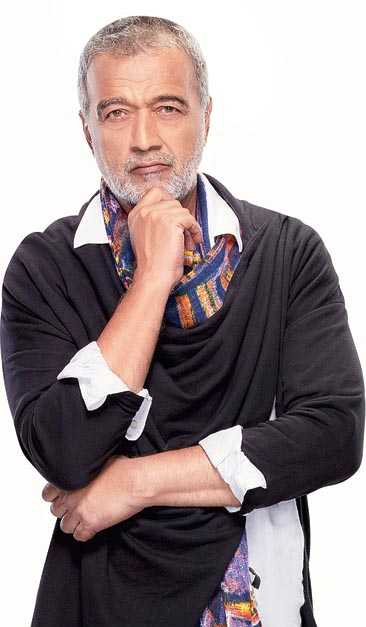 That video of you singing O sanam extempore in Goa last year went viral on the Internet. What's the story behind that?
I was just trying to get out and go for a swim, boxed in as we were by the pandemic. Be by the beach, you know. I met some friends in Goa and they were going to this place, which was a music do. At some point, their music changed to playing my music in their way. I got put into a spot (laughs) and when they finished, I got up and felt that I was obliged to sing for them. That's because how they interpreted my songs in their own way really touched me. I honestly felt it was better than the work that I did. Just out of respect for them and their consideration for my music, I nervously went and made a fool of myself! (Laughs)
You have said that you will not sing for Hindi films anymore. Why is that?
Frankly, it's just one more thing to do. You understand what I am saying? I would rather not, because I have other things to do. The music that I do and the freedom that I have... I don't have that freedom in a controlled environment such as cinema or television. I have found my freedom in actually singing out of the environment of record labels. I am not trying to emulate anything from the West, but it's something that gives me freedom.
Is acting something we will see you return to?
Not really... that's because I don't like acting. It's just too much of a burden to take on. I would rather tell a story and be in a collective that interprets a story, whether that be cinema, or a video or even on stage... maybe curate a show, an experience that is cinematic in value. To create soundscapes and putting together imagery on a large scale and reaching out to the audience.
What's a typical day in your life like when you aren't making music?
Get up, have breakfast, spend the day making music, putting wires together and trying to figure out how to do so and asking for help... that's a constant. I keep shifting my studio from the ground floor to the third floor to the second floor... I haven't really found a place within my own environment for a very conducive recording space. I am constantly on the lookout for that comfort zone and that's why you will find me travelling to Bombay or Goa... just to have a set-up and ideate with a few friends and collaborate with like-minded musicians.