Louis Theroux wins youngsters with his rapping
He has started a hilarious rap trend on TikTok and it's now picking up on other platforms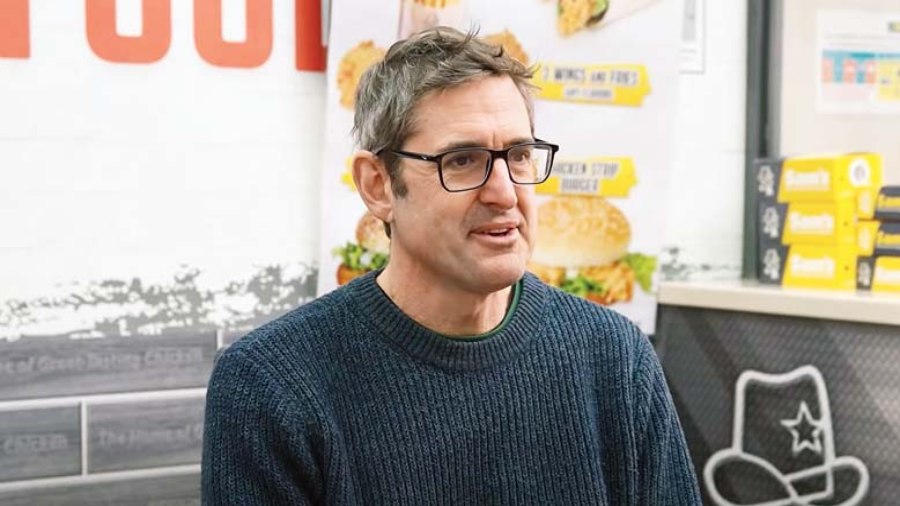 Louis Theroux during his interview on Chicken Shop Date
---
Published 23.04.22, 04:09 AM
|
---
Who said 51-year-olds can't be cool, can't rap or can't start a trend?! Look at documentary maker and podcaster Louis Theroux who is known for Weird Weekends in which he delves into the world of UFO chasers to swingers.
He has started a hilarious rap trend on TikTok and it's now picking up on other platforms — the My Money Don't Jiggle Jiggle rap, which teenagers think is cool. The trend started when the broadcaster appeared in an interview with presenter Amelia Dimoldenberg for the hit web series Chicken Shop Date. Manchester-based DJ/producer duo Duke & Jones remixed a segment and the final result is dad-level happiness.
During the course of the interview, he spoke about how, during an episode of his popular docu series, he ended up performing a live rap. The episode he was speaking about is titled Gangsta Rap, which first aired on October 30, 2000, and he travelled to New Orleans to explore the 'Dirty South' rap scene.
The rap goes like this: My money doesn't jiggle, jiggle, it folds/ I wanna see you wiggle, wiggle, for sure/ It makes me wanna dribble, dribble, you know/ Riding in my Fiat/ You really have to see it/ I'm six feet two in a compact/ No slack but luckily the seats go back/ I've got a knack to relax/ In my mind, I'm feeling fine/ And I'm sipping some red, red wine.
Making Theroux a brilliant docu film-maker is the fact that he always listens and allows his subjects to speak. He's just the kind of person youngsters would love because he is not judgmental. During the Chicken Shop Date interview he highlights the importance of staying curious.