Here's to Bob, our way
The Telegraph Online invited musicians from all across to present their favourite Zimmerman song. And now we have our own 'best of' album!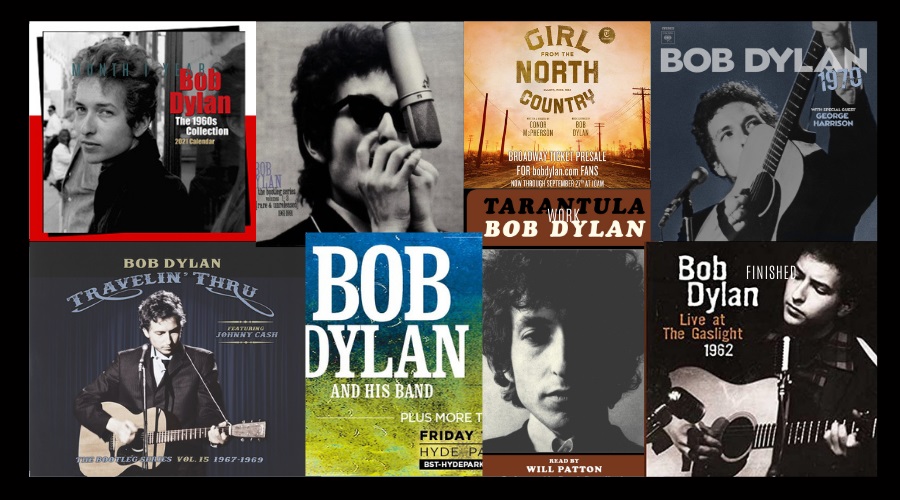 ---
Published 22.05.21, 04:25 PM
|
---
Vijit Singh Malik (Simple Twist of Fate)
Let me preface my interpretation of this classic song by saying exactly what it is - my interpretation! This is a vivid masterpiece of innuendo and insinuation of a man struggling to come to terms with his obvious feelings for a "working" woman, feelings that are perhaps not reciprocated. The lyrics paint a powerful mystique of a woman, who the singer obviously desires but struggles with his emotions knowing that his outreach is in vain. The object of his desires toys with him, whilst continuing with her "work" (she looked at him and he felt a spark tingle to his bones/... she dropped a coin into the cup of a blind man at the gate). The singer is torn between the seemingly correct choice of letting her go and at the same time being unable to deal with her rejection (He woke up the room was bare… He told himself he didn't care, pushed the window open wide, felt an emptiness inside…). He secretly hopes she might return (hunts her down by the waterfront docks… maybe she'll pick him out again…).
The chord progression is so apt in its simple descending bass line with the major to minor transition being particularly poignant in depicting the heart-numbing loneliness felt by the singer ('twas then he felt alone…felt an emptiness inside'). The last verse sums it up beautifully in the realization that fate has indeed dealt him a cruel hand…Their worlds can never meet...(People tell me it's a sin, to know and feel too much within…she was born in spring and I was born too late…blame it on a simple twist of fate). 
I hope you enjoy my rendition in simple tribute to the Man on his 80th. Sumit Bhattacharya (Like a Rolling Stone)
Dylan's songs, to me, are like jazz standards with words. They are tailor made for improvisation and yet each song retains its flavour no matter what ingredients you add to it. The late great Monojt Datta — Kochu da to all us music lovers of Calcutta, whom I had the privilege of knowing closely and playing with in his band Orient Express when it was a Latin-jazz outfit — used to say that a composition, to be a composition, must have a stout trunk; the leaves and branches add to its beauty but the trunk determines how tall or how big a tree is. Dylan's songs' trunks are so stout that they withstand all assaults of time and space. I found myself singing and recording Like a Rolling Stone last year after losing my father and my job in quick succession. The song has been interpreted by many, many musicians and many, many great guitar players including Jimi Hendrix, Jeff Beck, John Mayer. But it never loses its uniqueness no matter who is playing it. Rohit Kulkarni (Knocking on Heaven's Door)
Funnily enough, the first time I heard this song was when Guns 'n Roses did that explosive cover. And for quite some time, I didn't even know it was a Bob Dylan song; just like, say, Cocaine, which I only got to learn later was a JJ Cale song. So, here's my version of what is yet another timeless song by Bob Dylan. I hope you like it.
Abhishek Sarkar (Mr Tambourine Man)
Among the many phases of Dylan's legendary career, I especially love the folk period of the mid-60s. Mr Tambourine Man is a signpost song from that period. Performed by Dylan at the Newport Folk Festival in 1964, it was released as a single the following year. Few songs have had such a powerful combination of melodic and lyrical beauty. The song is like an artist's canvas interspersed by his many colours. The surreal imagery used is haunting. The song is a testament to the brilliant poet Dylan is. The use of words and phrases in the song creates a beautiful chime in the ear. As a musician, I have always loved performing it. The melodic richness can make it sound beautiful when played acoustic as well as with a heavy sounding folk-rock arrangement. A timeless classic. Rohan Ganguli (Don't Think Twice, It's All Right)
I chose this song because it's one of the greatest songs ever written. It's bitterly hopeful, just like the man. His lyrical imagery is unparalleled, snide overtones, backhanded compliments, et al. It's all very fragile if you can see it. A lot of people think he is not a great singer. I beg to differ. He is what every singer would like to be, instantly recognizable, permanently memorable and according to me, highly likeable too. Even his rhythm playing is off the charts. It is complex and detailed contrary to what the simpleton jingle-jangle brigade think it is. I chose this one because it began my Dylan journey, maybe 27-28 years ago when I was very young. Of course, being in Jadavpur University later on in life made it easy to be around his music. Someone or the other was always playing it on a guitar. His influence on me is profound. I do not know a world without his work. His humour has shaped mine. His observant nature has seeped into my psychology. It's impossible to not have that kind of presence felt on a daily basis. As a musician, it's also very difficult for me to carve a voice of my own that is not influenced by Dylan in some way or the other. But that's also the beauty of it! Sayan Mukerji & Saugata Banerjee of JelliBellies (Blowin' in the Wind)
This iconic song was written by Bob Dylan in 1962 and is representative of his mystical approach to life, often asking questions which never had definite answers! For us in JelliBellies, this is a protest song that raises rhetorical questions about peace, war and freedom. Dylan says that the answer is blowing in the wind because nobody knows the answer. Everybody tries to get it, but it slips away from our hold. And that's life's eternal parody. The New World Singers were the first to record Blowin' in the Wind. Dylan's manager, Albert Grossman, gave a demo of the song to another act he managed, a trio named Peter, Paul & Mary. The song -- Dylan claimed he wrote it in 10 minutes -- is so relevant in these trying times, especially in the Indian context with our shaded political system accruing from the centre, where freedom is being questioned and the fundamentals of liberal existence are at stake. Soham (Don't Think Twice, It's All Right)
Salute to the living legend as he embarks his 81st trip around the sun. Bob Dylan has been a huge inspiration as a singer, songwriter, music composer and poet. His music is magical and powerful. This song is very close to me. I think two lines of this song can sum up all the feelings of resentment felt by anyone and everyone who has had a hard time with relationships. It perfectly depicts how everyone goes through hardship but eventually emerges victorious. Life moves on and to sum it all up: You could've been better, but I don't mind/You're the reason I'm traveling on, so don't think twice it's alright.
This is also an online collaboration with a friend, Michelangelo Bologna, playing the harmonica all the way from Marksville, Louisiana. Mel & Saul Samuel (All Along the Watchtower)
We chose this song because we feel it has more depth than what is apparent at first hearing. When you get into the mind of the lyrical genius that is Bob Dylan, you see the song in a different light. A joker, who is vexed with society and its ways, wishes to find an escape hatch. It's in the first line of the song when he tells the thief "there must be some way out of here." In ways can't we all relate to the joker's emotions in today's modern world? We find ways and means to get away, or as the joker tells the thief, "escape" from this reality. But just as we get flustered when we feel the weight on our shoulders, the thief tells the joker there is "no reason to get excited", in a way asking him to take a breath and gather his emotions just like any of our near and dear ones would. Pick us up when we're done and get us back on the horse to continue the rest of the ride. "This is NOT our fate". Happy birthday, Bob Dylan. Thank you for the music. The TelegraphOnline wishes to thank all the musicians for joining us in this initiative to commemorate Bob Dylan's 80th and of course Babi Mitra, music evangelist and boss of India Rocks, for helping us spread the word.