Songs to boost your mood
Here are six new tracks for every mood the week throws at you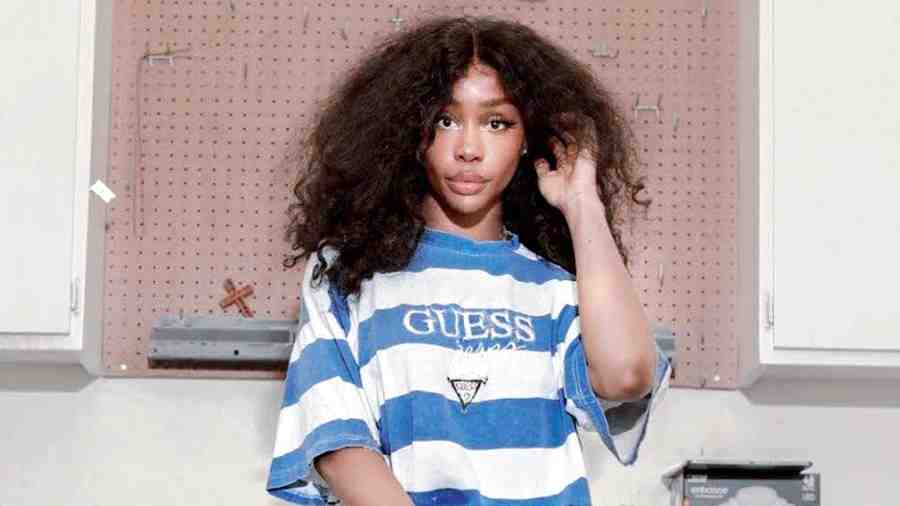 SZA
Sourced by the correspondent
---
Published 14.06.22, 12:28 AM
|
---
Jodie by SZA
It was five years SZA brought out the album Ctrl and since then, she has put out singles and collaborations, including the Grammy-winning Doja Cat collaboration, Kiss Me More. Instead of a new album, the singer who cites Bjork, Billie Holiday and Miles Davis as influences, has put out a deluxe edition of Ctrl, which is more of a collection of unreleased versions of the songs from the original album. One of the best tracks on offer is Jodie, on which the voice is unaffected while the lyrics highlight openness: But I just wish things were better between the ones that I love/ No, I don't want to try hard/ Just don't wanna be, don't wanna be alone.
Skin of my Teeth by Demi Lovato Her 2021 docuseries Demi Lovato: Dancing With The Devil and the accompanying album made her life public, discussing rehab and recovery. Since then, we have found out she's non-binary and has starred in a show about extraterrestrials. Skin of my Teeth continues to find her in a confession zone: Demi leaves rehab again/ When is this shit gonna end/ Sounds like the voice in my head/ I can't believe I'm not dead. Her new album, Holy Fvck, will arrive on August 19 and is expected to be another insight into her life.
Weather Alive by Beth Orton The title track from her first album in six years flows without effortlessly and her phrasings are memorable: The weather's so beautiful outside/almost makes me want to cry. She has said about her new album: "Through the writing of these songs and the making of this music, I found my way back to the world around me — a way to reach nature and the people I love and care about. This record is a sensory exploration that allowed for a connection to a consciousness that I was searching for. Through the resonance of sound and a beaten up old piano I bought in Camden Market while living in a city I had no intention of staying in."
Don't Forget by Sky Ferreira "I have this reputation from 'insiders' for being difficult, but people only considered me difficult because I wouldn't just agree with everything they said," Sky Ferreira had announced around the time her first album, Night Time, My Time, had released in 2013. We have been waiting for her much-delayed second album Masochism but for the time being we have a new track which has the same intensity. The first new song in three years is honest and rightfully comes with a blast of horns, perhaps symbolic of great things to come. Known for being a perfectionist, her debut album was partly funded by the pay cheques earned from modelling assignments.
On & On by Superorganism Encouraged by Frank Ocean and Vampire Weekend's Ezra Koenig, London-based group Superorganism is pop that one can tune into again and again, packed with enough hooks to keep you glued. More than a band, the members give out the feeling that they are a collective, making them appear non-traditional. About the video to the song, the band has said: "We want to give a sense that there is no such thing as a 'good old days,' by showing someone in the future looking back at our current day thinking that the 2020s appear like the 'good old days."
Al Compas de Mi Viejo Tres by David Virelles Grounded in the traditions of his native Cuba and of American jazz, David Virelles can create magic with the piano. His playing style strikes a good balance between composition and improvisation, and there is a sense of longing, which can be felt on Al Compas de Mi Viejo Tres. The structural polish of the track will surely make you listen to his new album, Nuna.