The Telegraph's playlist for the week
Five new songs to keep you busy on streaming platforms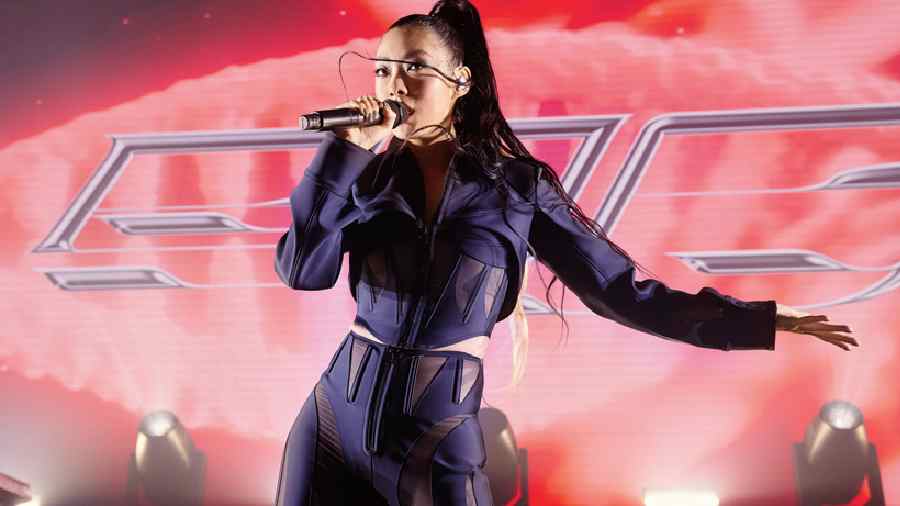 Rina Sawayama
Sourced by the correspondent
---
Published 24.05.22, 02:53 AM
|
---
This Hell by Rina Sawayama
Revenge is best served with a dash of cayenne pepper. A gleeful Rina Sawayama does just that while powering through This Hell off her forthcoming album Hold That Girl: This hell is better with you/ We're burning up together, baby, that makes two. At her unapologetic best, the 31-year-old seems to have taken a leaf out of the revenge guide inspiring country music while throwing in a glitzy hook. All eyes are on the new album, which has a September 2 release date.
Turn Up The Sunshine by Diana Ross and Tame Impala Bringing ear-to-ear smile is this summery blast of a song, which has Diana Ross written all over it. Set to feature on the Minions flick The Rise Of Gru soundtrack, Jack Antonoff drives the project as Ross' warm vocals ensure a tune-in to a '70s radio station as soon as the song ends. If there's no sun in sight / We can bring the light together / Day or night / Smiling from inside go the lyrics that's kept company by a funky hook.
She Don't Know by Carrie Underwood Pour the beer, turn up the volume, and this someone-done-someone-wrong song will hit you hard. Right down the Dolly Parton boulevard of hits, you can imagine Carrie Underwood packing in a sarcastic smile while recording: What she don't know is I know what she's been up to / I bet she thinks she got me played for a fool / But the joke's on her, in that bed she's lyin' in / What she don't know, she don't know / She can have him. Revenge never goes out of fashion in country music.
Kick by Def Leppard Tricky time signatures, familiar riffs and great harmonies, you know it's Def Leppard. A sense of familiarity can be a joy forever, and the five-member band delivers just that in Kick, which is from their forthcoming album, Diamond Star Halos that has been recorded across three countries. Going by the rousing chorus, it's almost certain that the album will be an arena pleaser.
The Foundations of Decay by My Chemical Romance Their first new song in eight years clocks in at six minutes with all the qualities that make up a stadium-rock hit. The song has the feel of the group's early days while there is a certain degree of optimism — however twisted — in the pain that runs through the lyrics: He was there, the day the towers fell/ And so he wandered down the road/ And we would all build towers of our own/ Only to watch the rooms corrode… Yes, it comforts me much more/ To lay in the foundations of decay.