Calcutta and other magical moments that make up the The Beatles' Get Back documentary
Peter Jackson's film unveils the genesis of some iconic songs and provides us a nuanced understanding of why the Fab Four had to break up
The Beatles.
Graphics: The Telegraph Online
---
Published 17.01.22, 04:03 PM
|
---
After all these years, who could have thought we'd see them all over again like they used to be. Get Back, Peter Jackson's three-part documentary on The Beatles, showcases, in around eight hours, the Fab Four making music over two weeks in the December of 1969. Released here on Disney Hotstar, Get Back is scheduled to be out on DVD and blu-ray in February.
For the Beatles in 1969, not quite the one-for-all, all-for-one brotherhood they were about until then, these sessions were meant to be a lot of things, a television show to unveil a new album, a live concert somewhere in Libya or on a cruise, et al. Ultimately, the Beatles' Let it Be sessions culminated in a concert on the roof of their studio on Savile Row, London, only to be rudely interrupted by a bunch of dogged policemen steadfast in their zeal to stop "the noise". These events were filmed everyday under the stewardship of a Michael Lindsey Hogg, and released as a documentary to accompany the Beatles' Let it Be album in 1970.
Jackson's (The Hobbit trilogy, King Kong) film uses unused footage _ 60 hours of it, along with 150 hours of audio recordings _ to piece together Get Back, his own version of the events of the time designed not to focus, as the earlier film did, on the shadow of gloom hanging over the band on the verge of calling it quits. Instead, he is primed by the surviving members of the band, Paul McCartney and Ringo Starr, to capture the spirit of camaraderie and friendship that went into composing a bunch of songs that would be included in not just Let it Be, but also the subsequent and last Beatles album, Abbey Road. Amazingly, we also hear early versions of songs that would ultimately find place in their solo projects, like All Things Must Pass (George Harrison), Jealous Guy, Give Me Some Truth (John Lennon), Another Day (McCartney).
Many have found Jackson's documentary a wee bit tedious, the three instalments of about two and a half hours each meandering. For students of music and lovers of the Beatles oeuvre though, it is a fascinating ride that unveils the genesis of those iconic creations. Hence, it had to be this long. The songs start as mere tunes with John and Paul filling in words at random but end up miraculously after about two weeks of playing together as we know them to be. Of course, all this is happening with John horsing around and Paul trying valiantly to be the captain of the ship. Ringo plays his part effortlessly, with an air of resignation, his sheer brilliance on the drums exemplifying his dedication to his craft. In the middle, a sullen George walks out in a huff, but is a lot more involved after his band mates coax him back. Amidst all this is the benign presence of Yoko Ono, John's soon-to-be wife, who, as one newspaper rightly put it, deserves an apology from the world for being unfairly institutionalised as the root cause of the Beatles break-up. How wrong could we all be. In summation, Get Back, the documentary, with its many fantastical insights, provides us a deeper and more nuanced understanding of why the Beatles were bound to break up even though musically they were on fire. Here are my seven magical moments from Peter Jackson's labour of love.
Oh Calcutta! The Beatles are calling
Their writing style is unique. For Lennon and McCartney, putting words to music is like 'fixing a hole where the rain gets in'. Humming the tune and playing along, the two sing aloud whatever comes to their head. Most of the time, the sentences end with rhyming words. Most of the time they don't quite make immediate sense. In one such moment, while finding lyrics to fit the verse of Get Back, Paul talks of the sub-continent to articulate sentiments against White nationalism, a political hot-potato even today. Pakistan, India and Calcutta find mention as Paul wonders whether the song could be a statement against anti-immigrant sentiments of the time.
"Sidi Abdul Rami was a Pakistani," he sings and goes into the familiar, "Get back, get back. Get back to where you belong." He continues confidently, as if the following words are bound to fit in. "Alberto Main was a Puerto Rican, But he… (scats). Born in… (scats).  Don't dig no Puerto Rican, Living in the USA. Oh, get back… Get back to where you belong." Soon after, in another attempt, Paul looks east again. "So I went to Pakistan. I went to India. I've been to old Calcutta. And I've had enough of that … I'm coming back".
At least one Beatle is known to have visited Calcutta. Sometime in the early 1980s, George Harrison was in town to witness the coming together of Pandit Ravi Shankar and Ali Akbar Khan at the Netaji Indoor Stadium. Those who were there, still remember. I Me Mine
Obsession with the self is a theme George Harrison has always been bugged by. Hence, I Me Mine. Unlike the powerhouse creators Lennon & McCartney, George has worked out his song at home. When he plays the serene opening lines on his guitar, the two are immediately hooked. And Ringo is, as usual, ready with the back beat. "All through the day, I me mine, I me mine, I me mine," sings George, the gentle, slow pace of the tune prompting John and Yoko to break into a waltz, wafting through the studio. It's beautiful. George likes what he sees. Says keeping the dance in their film would be a good idea.
Decades later the song would be the title of George's autobiography. "I ME MINE is the 'ego' problem," he writes. There are two 'I's: the little 'i' when people say 'I am this' and the big 'I'; ie OM, the complete whole, universal consciousness that is void of duality and ego… When the little 'I' merges into the big 'I" then you are really smiling!"
With a little help from my friend
Till the time the world got to see this three-part documentary, the Let It Be sessions were about the Beatles break-up. Sure, they did go their different ways. Like it or not, they had to, at least for the sake of all the music playing out in their respective heads. But Peter Jackson's film, in its entirety, is about the friendship they share. The fun they have. "All we've got is us," Paul says. It is in that spirit that George steps in when Ringo is playing the piano (yes piano!) and singing the words to his song, Octopus's Garden. "I'd like to be…" The first verse is done, and that's all he has, Ringo says sheepishly. George is nearby with this guitar. The others haven't arrived yet. He plays the chords and works up a progression, a hint of what will later become the bridge, and advises Ringo how it should, somehow, all come back to where it started. 'We would sing and dance around because we know we can't be found,' the song would go on to reminisce. What a moment. A festering wound without bandages
For all its attempts at authenticity, one reality TV moment leaves us aghast. It's when we learn that Michael Lindsay Hogg, the director of the earlier film within this film, has placed microphones in a flowerpot to secretly record John and Paul talk about George, who has just decided to leave the band. Yet, what comes out of it is the iteration of the deep friendship the Fab Four share. It is John and Paul's mea culpa moment, having realised that George's exit has a lot to do with them. "It's a festering wound that we've allowed. Yesterday – it's a wound that festered even deeper, and we didn't give him any bandages," Lennon tells Paul. Soon, along with Ringo, the three meet George, not once, but twice, and convince him to return. George does come back, this time smiling more, and contributing eagerly to the recording sessions in the days to come.
It's a Lennon-McCartney song
Paul is alone at Twickenham Studios. He is slapping the bass and humming. The rap on the strings gets louder, faster. We hear him hum. A hint of a tune. The feet taps, the head nods. The bass booms even louder. Did we hear Jojo? It's the early strains of Get Back! Brilliant. Throughout the over eight hours of the documentary, if there's one man who shines bright, it is Sir Paul McCartney and his genius. Taking it upon himself to bring cohesion and purpose in the rehearsals, Paul is brimming with ideas. The songs are all embedded in his head even before the first note is struck, the vibe, the drum parts, et al. A powerhouse performer, Macca is able to sing in at least three voices, the lead, harmony and another where he screams melodically, a rock 'n roll renegade filled with joy. Hear The Long and Winding Road and Oh! Darling. John Lennon is his alter ego. Their eyes meet, gleaming when things work. There's a hint of a smile. So, it's effortless when I've Got A Feeling segues into Don't let Me Down. It's psychic the way the two minds meet in symphony. John loves to be the clown, always a pun up his sleeve, even as he twists and contorts his face for fun. His singing is razor sharp, different in texture from Paul's. It's a singing voice that also seems limitless in range. The big surprise? His guitar fill-ins, twisting and bending the notes that sung-fit the song. We have heard those guitar solos. Remember them to a T. Now, we know John's the one who's playing them in Get Back. Ladies and gentlemen, it's a Lennon-McCartney song.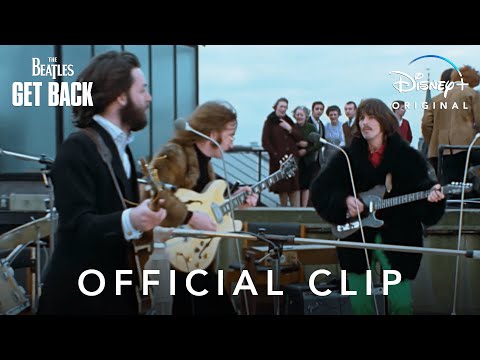 'You're giving us a lift Bill'
"Billy is so great," George tells the others. The Beatles had befriended Billy Preston in Hamburg while he was playing with Little Richard. In the film, he drops in at Apple Studios, where the Beatles have moved to after George decides to return to the band. And the band asks Billy to play. And boy, he livens things up. We hear those signature keys in I've Got A Feeling and then Don't Let Me Down, the songs immediately levitating, as if buoyed by the wider palette of tones the electric organ offers. His presence is pivotal to Get Back, the song, too, adding another dimension to the heavy-hitter tune. "You're giving us a lift, Bill," John admits. From here on the rehearsal sessions acquire a heightened sense of immediacy, especially in John. The Beatles seem to wake up. The sudden infusion of creative energy is palpable in the songs that start to shimmer, much like what Billy would do seven years later when he gets Madison Square Garden rocking, playing alongside George Harrison and his friends in the Concert for Bangladesh.
Forever a feeling deep inside
Close to eight hours and we are finally face-to-face with the denouement. It's been worth the wait. The rooftop concert spans over 20 minutes, every minute of it a jaw-dropping revelation: of musicianship of a very high order, of individual brilliance coming together to produce a stellar moment of pop-rock fruition. John is mind-boggling, as is Paul, his partner in crime. Smiling and exchanging glances as they start with Get Back. George and Ringo are the quiet workhorses, playing their part, embellishing each tune. In the far corner is Billy Preston who we hardly get to see, but whose presence is unmistakably moot. Together they also perform Don't let Me Down, I've Got A feeling, One After 909, Dig A Pony, the screen split to capture the various singing faces of the band members, and the happenings on the terrace of Apple Studio and the crowded Savile Row below. The versions of two of the songs are good enough to be featured on the Let it Be album. We always knew how the cops had come in on them. Now we see them, names and all, to be black balled forever for having stopped The Beatles on what will be their last public performance. But who could have thought that we'd be able to see them play together today, when the tomorrows just get longer and longer. What is music if it doesn't spread joy? What good is a song if it doesn't frame our memories for forever? The Beatles did all that. They always will.
We've all had this feeling, a feeling deep inside.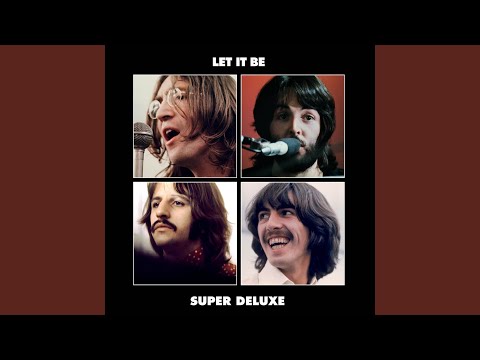 See @JohnLennon and The Beatles perform "Don't Let Me Down" in Peter Jackson's #TheBeatlesGetBack, now streaming on @DisneyPlus pic.twitter.com/tUHUikrAJZ

— The Beatles (@thebeatles) December 20, 2021
Watch @PaulMcCartney and The Beatles perform "Let It Be" and more in #TheBeatlesGetBack. The Original Docuseries is now streaming on @DisneyPlus pic.twitter.com/0eR9pyYRB3

— The Beatles (@thebeatles) December 20, 2021
See @GeorgeHarrison and The Beatles perform "I Me Mine" in Peter Jackson's #TheBeatlesGetBack. See the Original Docuseries now streaming on @DisneyPlus pic.twitter.com/UTYKRnMJyH

— The Beatles (@thebeatles) December 20, 2021
See @RingoStarr and The Beatles perform "I Me Mine," and more iconic songs in #TheBeatlesGetBack. Experience the Original Docuseries now streaming on @DisneyPlus pic.twitter.com/L6SGEYQJJS

— The Beatles (@thebeatles) December 20, 2021