Bob Dylan's Nobel Lecture: in which he talks of literature and song
'The words in Shakespeare's plays were meant to be acted on the stage. Just as lyrics in songs are meant to be sung, not read on a page'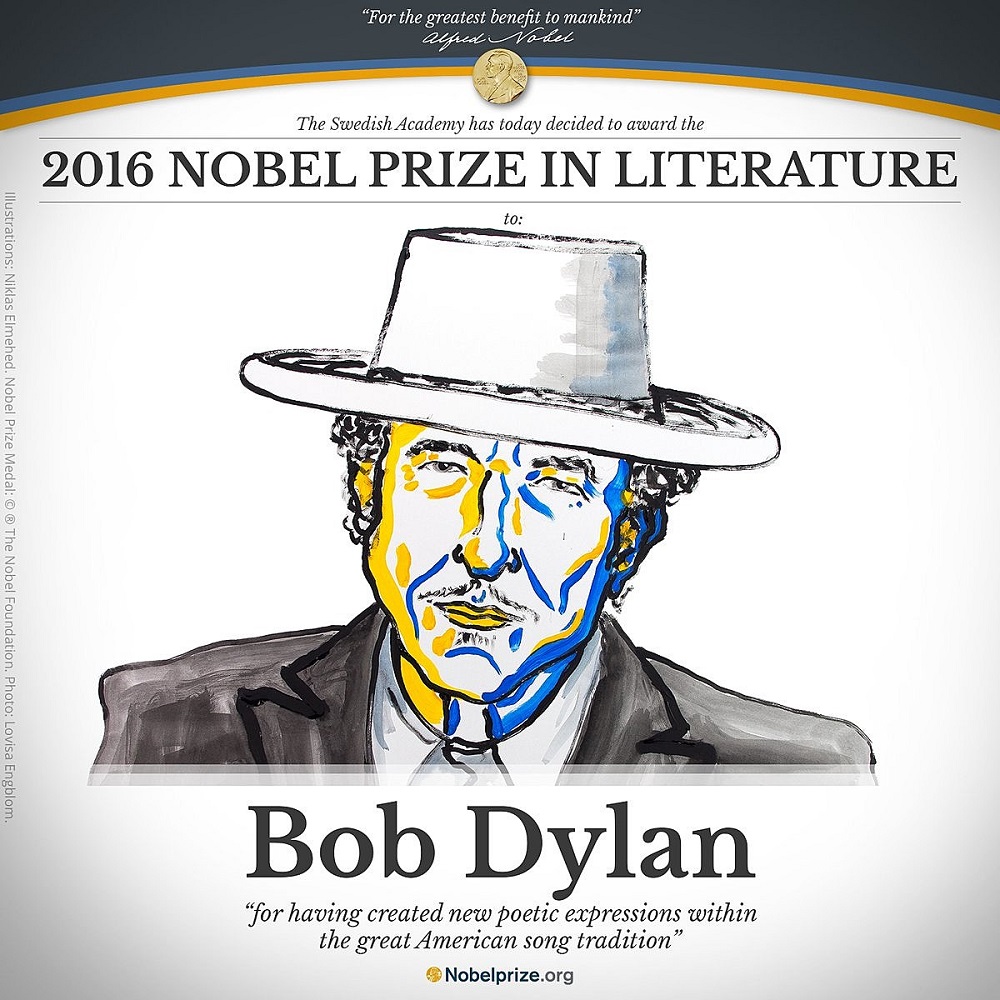 Bob Dylan was conferred the Nobel Prize for Literature in 2016
File picture
---
Published 21.05.21, 06:55 PM
|
---
When Bob Dylan won the Nobel prize for Literature in 2016, he was the first recipient ever to win on a day he was scheduled to play a gig _ Las Vegas.
The Swedish Academy announcement said he won "for having created new poetic expressions within the great American song tradition".
Sara Danius, permanent secretary of the Swedish Academy, added Dylan had been chosen because he was "a great poet in the English-speaking tradition" and that he can be read and should be read. "For 54 years now he's been at it reinventing himself, constantly creating a new identity," she told reporters in Stockholm.
Dylan, who had kept the academy guessing about his acceptance for quite a while after the announcement of his winning was made, ended up recording his Nobel Lecture on June 4, 2017 in which he explored the nature of relationship between his songs and literature. He mentions three books in particular _ Moby Dick, All Quiet on the Western Front and The Odyssey _ the ones, he said, stuck with him since grammar school.
His conclusion is telling in the way he expresses his deep attachment to The Song. "Our songs are alive in the land of the living. But songs are unlike literature. They're meant to be sung, not read. The words in Shakespeare's plays were meant to be acted on the stage. Just as lyrics in songs are meant to be sung, not read on a page. And I hope some of you get the chance to listen to these lyrics the way they were intended to be heard: in concert or on record or however people are listening to songs these days. I return once again to Homer, who says, "Sing in me, oh Muse, and through me tell the story."