If you are an indie music fan, you will agree that there is something about Anuv Jain's voice. The 26-year-old singer from Ludhiana, who shot to fame with soulful tracks like Baarishein, Mishri and Maula, has recently dropped his seventh single, titled Gul. Just like his previous songs riding high on raw emotions, relationship and sweet melodies, Gul is essentially written as an intervention where a friend persuades the protagonist to find herself again after the devastating end of a romantic relationship. t2 chatted with the budding "singer-songwriter for every human experience" about music, his latest track and more.
You recently dropped your new single titled Gul. Tell us about the song and its message.
Gul is a story about relationships and how not every relationship works out. We'll get our hearts broken, but it's important to remember that things will eventually get better, and we'll learn how to smile again.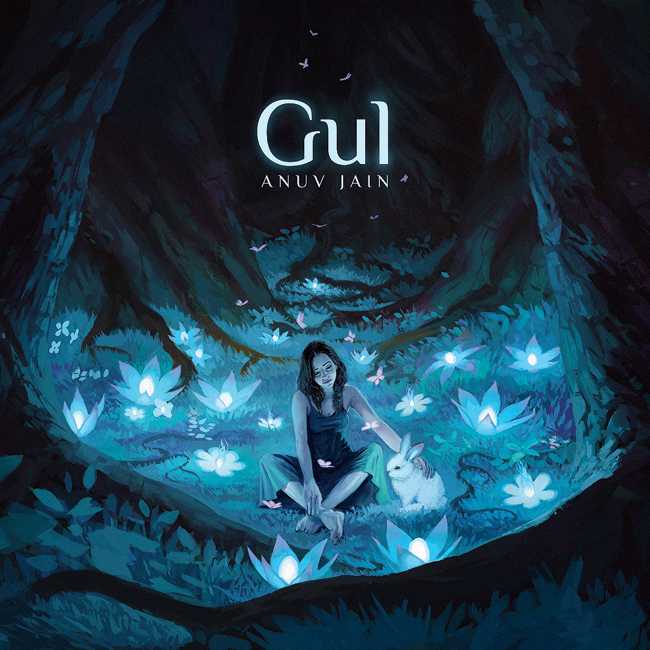 Artwork of Anuv's latest track, Gul Sourced by the correspondent
How did you come up with the sound for the track?
I came up with the plucking pattern on the guitar and I thought it was pretty cool. That's how I started working on the song. Talking about the lyrics, I was listening to Taylor Swift's sister albums during this time — Evermore and Folklore —and I was inspired to write something that had a magical feel to it. That's how the idea came about.
This is the first time you have dropped a video. How vital is it to have a video for a track?
It's vital. I think of myself as a storyteller and a music video gives me another avenue to do just that... to tell stories.
Most of your songs have a deeper meaning and revolve around relationships. What is it that you try to convey through music?
I try to convey human imperfections and that it's okay to be imperfect. These are all real, grounded stories of sadness and hope.
You are just 26. Are these tracks inspired by personal experiences?
Hundred per cent. Everything that I've written so far has come from things that I've experienced.
You have a growing and active fan base, so what do you think makes you popular among fans?
I think one's work speaks the loudest. I'm putting in a lot of effort to make good music; I think people can see that and are responding to that positively. Also, having dad humour always helps (laughs).
You performed in Calcutta in February this year. How do you define Calcutta as a venue?
I love Calcutta. If you go through my stats, the city ranks pretty high on the list of places where my music is streamed the most. So the energy was bound to be brilliant. I think the music scene there is growing and they are relatively more accepting of independent artistes like us. In fact, I loved the city so much that I stayed an extra day just to explore it a bit.
What made you turn to indie music and what's the biggest challenge of being an indie singer?
Growing up, I used to listen to lots of Indian, Pakistani and Western bands way more than Bollywood music. This definitely shaped the way I perceived and made music. Remaining independent is just a choice that I've made because I feel it gives me more creative freedom, plus I'm able to handle most of the things on my own right now.
The biggest challenge I think is cutting through all the Bollywood music and standing out.
Picture: Simar Singh Basant
Fast Five
Current fave track: Missing Piece by Vance Joy
Artiste who has influenced your music: Ben Howard, Angus & Julia Stone, A.R. Rahman
Friends in the industry: Zaeden, Yashraj Mehra and Armaan Malik
Most memorable gig: Fandom, Bangalore
Instruments you can play: Guitar and ukulele
Artiste you would like to collab with: The Local Train and When Chai Met Toast