The heartbreak song
Adele's upcoming album, 30, is not the only one that looks at love gone wrong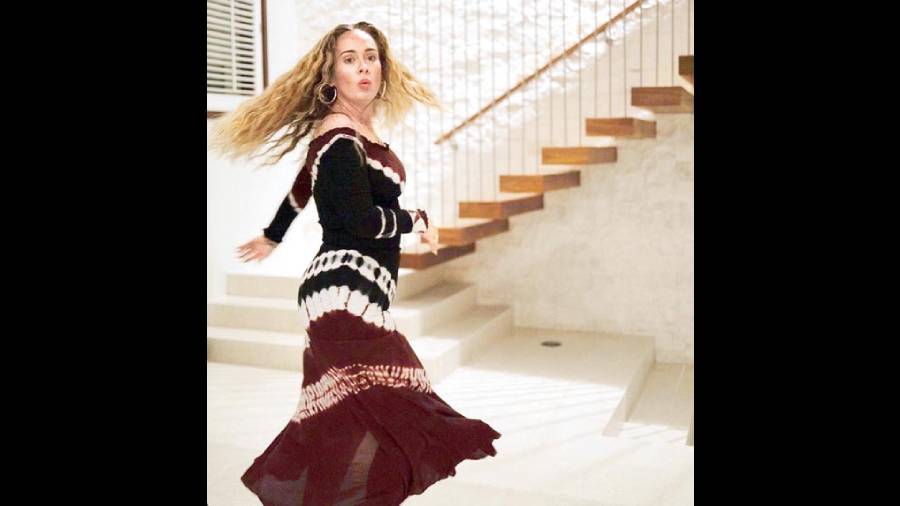 ---
Published 09.11.21, 01:52 AM
|
---
Adele: Easy On Me (2021)
If divorce were to have a sound it could be an orchestra looking for a conductor. In the case of Adele, it's a booming voice, soaring above all musical instruments on the single Easy On Me to deliver a message of emotional struggle to her nine-year-old son, Angelo, who is too young to understand the song's message but perhaps he will come around to it with age. Her divorce from Simon Konecki is not the result of her being "miserable miserable", as she has pointed out in interviews, but more about finding herself, her identity. In what has been the "year of anxiety" for most people globally, Adele had to deal with the issue while revisiting feelings of abandonment from her childhood when her father, Mark Evans (he passed away this year), abandoned the family soon after her birth. Music, as always, has helped her take control of a life that seemed to be going out of control. She sings: There ain't no gold in this river/ That I've been washin' my hands in forever/ I know there is hope in these waters/ But I can't bring myself to swim/ When I am drowning in this silence/ Baby, let me in. Her album, 30, is among the most anticipated of the year, arriving on November 19.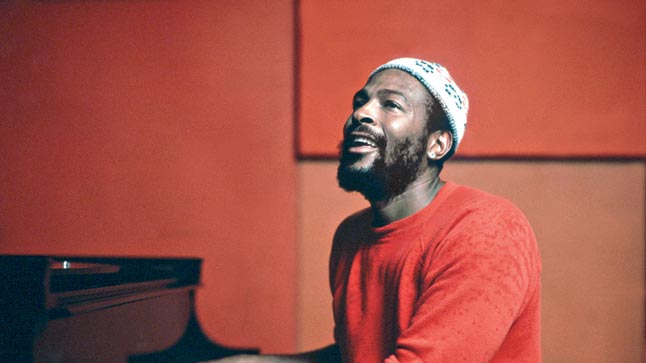 Marvin Gaye: Here, My Dear (1978)
Probably the most public divorce of all-time, Here, My Dear is Marvin Gaye's one-sided narrative of what went wrong between the Prince of Motown and his wife Anna Gordy. The marriage between the 24-year-old singer and 41-year-old Anna first appeared a happy one even though outsiders thought it was Gaye's way of getting into the books of Berry Gordy (Anna's brother and founder of Motown Records), something the Let's Get It On never flatly denied. Success and Marvin went hand in hand, thanks to his vocal chops and songwriting capabilities but it also opened him up to cocaine and a series of relationships. Finally, Anna decided to file for divorce, which Marvin delayed and ultimately his lawyer proposed that $600,000 would be paid as settlement, half the amount was payable from advances for his next album while the other half from the profits of the album's sales. Here, My Dear was the result, which is all about Anna, right from the opening lines: I guess I'd have to say this album is dedicated to you/ Although perhaps you may not be happy / This is what you want. As one song leads to another, so does darkness, something that's captured on When Did You Stop Loving Me, When Did I Stop Loving You and You Can Leave, But It's Going To Cost You. The album wasn't appreciated when it released and by the time Marvin passed away in 1984, he owed her $293,000.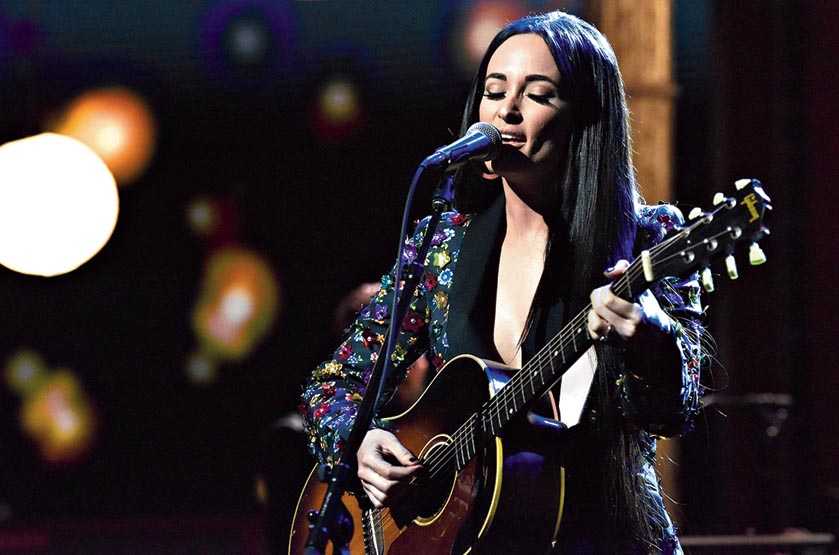 Kacey Musgraves: Star-Crossed (2021)
The deadpan candour of Kacey Musgraves has always made her songs standout, and there was no reason to change that stance on her new album that chronicles the dissolution of her two-and-a-half-year marriage to singer-songwriter Ruston Kelly. Like her unadulterated black-coffee music, nothing really gossip-y brought Kacey and Ruston to the finishing line. Like she says, "Seasons change. Our season changed." She is candid about her feelings on the title track, singing Let me set the scene/ Two lovers ripped right at the seams while keeping the music arrangement rich with psychedelic synths. It may appear uncharitable but once the Nashville star splurged on the scene, people wondered when she would head towards pop stardom. She did with the multiple Grammy-winning balmy album Golden Hours and as the 33-year-old has told The New York Times: "I wasn't going to be a real country artiste without at least one divorce under my belt." On her new album she appears dry-eyed, displaying emotional ambiguity, like on the song Justified: If I hate you, then I love you, then I change my mind. She simply mourns the idea of a marriage instead of talking of revenge.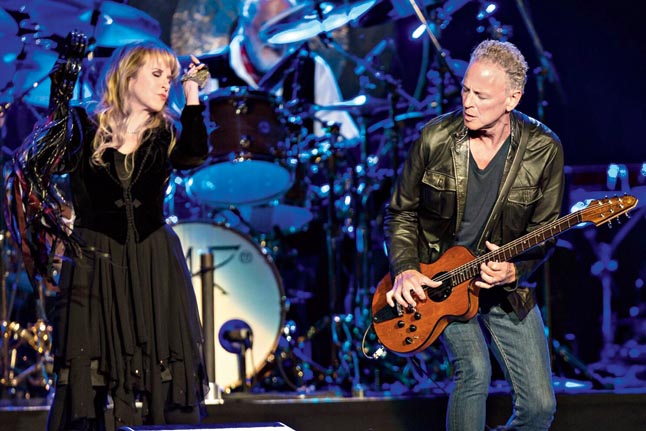 Fleetwood Mac: Rumours (1977)
The story of Lindsey Buckingham and Stevie Nicks goes back to the 1960s when they were high-school students who ultimately became bandmates in the psychedelic rock band, Fritz. At that point they were not romantically involved but with the dissolution of the band, they became a pair, who ultimately moved to the City of Angeles in 1972, following which they became the duo Buckingham Nicks, with her appearing topless on their eponymous album in 1973 ("I was crying when we took that picture," she said). The record flopped and the label dropped them. The year 1974 was about to fold up when Fleetwood Mac was down a few members when they came across Buckingham but since the guitarist and the Stevie were a "package", the band asked both to join. And then came the split, right in the middle of writing and recording of the iconic album, Rumours, which released in 1977. Not only their love story fell apart, Mick Fleetwood's divorce was almost finalised while band members John and Christine McVie (married in 1968), broke up. But the album is dominated by Buckingham and Stevie's divorce. She wrote Dreams about him while he wrote Go Your Own Way, Second Hand News and Never Going Back Again about her.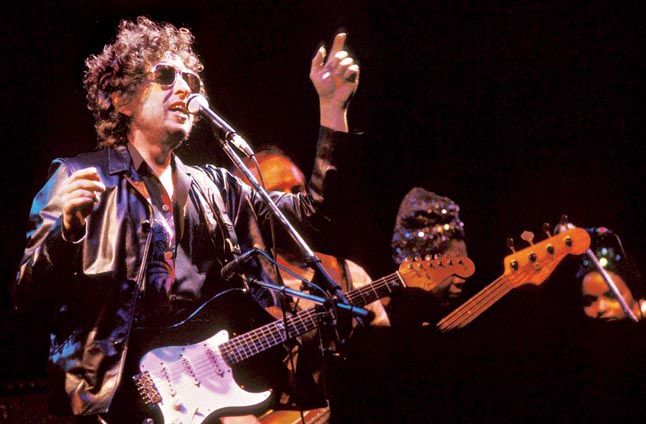 Bob Dylan: Blood on the Tracks (1975)
Bob Dylan maintains that the album had nothing to do with the marital mess with Sara Dylan ("Eventually I would record an entire album based on Chekhov short stories — critics thought it was autobiographical," he writes in his memoir Chronicles) but there was certainly something Chekhovian about the characters being lonely. Contrary to whatever the man has to say, his son Jakob has said in Howard Sounes's book Down the Highway: The Life of Bob Dylan: "The songs are my parents talking." Released in 1975, five of the 10 tracks were recorded after his brother David Zimmerman told him it was all too dark. A sense of regret runs through If You See Her, Say Hello while Idiot Wind still makes some listeners uncomfortable: Idiot wind/ Blowing every time you move your mouth/ Blowing down the back roads headin' south/ Idiot wind/ Blowing every time you move your teeth/ You're an idiot, babe/ It's a wonder that you still know how to breathe. There is perhaps even an indirect admission of his guilt on the song: You tamed the lion in my cage/ But it just wasn't enough to change my heart. Ultimately, things fell apart and badly with Sara Dylan in February 1977 when she appeared for breakfast at the couple's Malibu home to find Bob and their children (Jesse, Anna, Samuel and Jakob; Dylan had adopted Maria, Sara's daughter from her first marriage) eating with a stranger, a woman, at the table. What reportedly followed was a slanging match in which Bob punched her in the face, according to The Uncut.
Also listen to
Frank Sinatra: In The Wee Small Hours (1955) was worked on during his turbulent marriage to Ava Gardner.
Phil Collins: Face Value (1981) has an unsettling opener, In The Air Tonight.
ABBA: The Visitors (1981) is remembered for songs like One Of Us and When All Is Said And Done.
Billy Joel: An Innocent Man (1983) appeared soon after his divorce and had the hit Uptown Girl.
Willie Nelson: Phases And Stages (1974) dedicated side one of the LP telling the story from the woman's perspective while the other side told the story from that of the man.