Mira Rajput Kapoor's hair care secrets
Diva is now Schwarzkopf Professional's 'first-ever Hair Muse in India'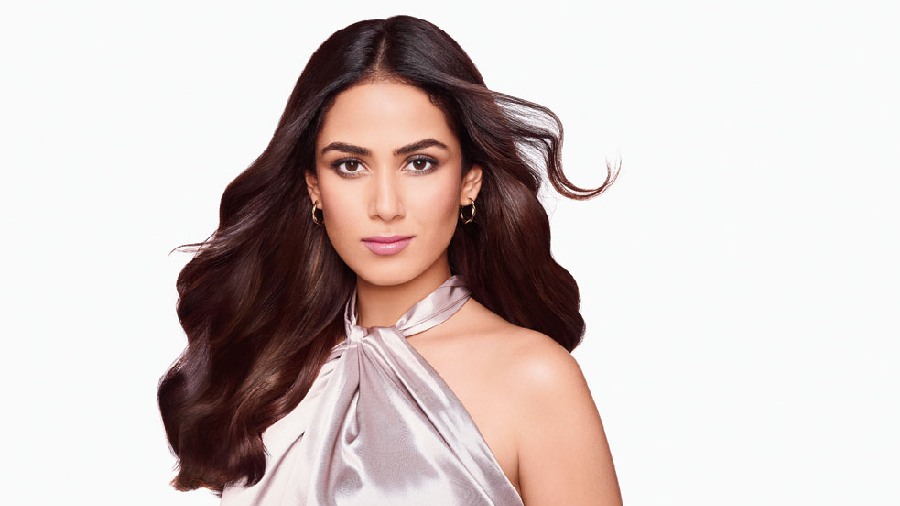 ---
Published 15.12.22, 02:09 AM
|
---
Confident and only good vibes. That's Mira Rajput Kapoor, always a radiant presence. And, she is now Schwarzkopf Professional's 'first-ever Hair Muse in India'. A The Telegraph chat.
'Hair Muse' is such a cool title! Congratulations! What was your first reaction?
Thank you! I was so excited when I heard this! I feel honoured to be the first-ever Hair Muse representing Schwarzkopf Professional in India. Representing a brand whose core philosophy and ethos are so strong is a true delight. And with Schwarzkopf Professional being my go-to hair care brand, my confidence and belief in the brand has only grown. Recognising, respecting and celebrating all types of hair, authenticity and diversity is at the heart of Schwarzkopf Professional. The brand ethos really convinced me to be associated with the brand, as well as the products that deliver results at every step of my hair care routine.
What has been your mantra for good hair?
Eating the right food, oiling your hair and using the right products for your hair is my mantra for a good hair day. My true magic potion is Schwarzkopf Professional's BC Bonacure Moisture Kick Range of hair care products.
Diet is so important for good hair. What do you incorporate in yours?
Eating a well-balanced diet is extremely important. I believe it's the key to keeping hair healthy as well as leading a healthy lifestyle. I eat simple vegetarian food and drink lots of water and petha juice a couple of times a week. Incorporate curry leaves into your food and eat soaked nuts daily.
Have you had wild phases with hairstyles?
Like every teenager in this world, I hated my hair. I am a person with wavy but frizzy hair, I had no option but to style it. I always wanted to go against my natural hair and carried a hair straightener everywhere but that's all the wild I went. Even then I oiled my hair regularly, but the constant heat really caused a lot of damage. Eventually I grew up loving my natural wavy hair. On the occasions that I do want to use my hair straightener, I make sure I double it up with the OSiS+ Flatliner heat protection spray from Schwarzkopf Professional.
What do you think suits you the most?
I usually keep my hair loose; at times they are side-swept beachy waves or soft curls. If not, I would go for a loose ponytail or a clean and sleek updo is my go-to hairstyle for the wedding season. Again, I trust my hairstylist to recommend the ideal style for my hair to complement the rest of my look and suit the occasion.
Lastly, one tip for hair care that has stood the test of time for you?
Oiling is something that I have been following since my childhood. My mother used to sit me down and oil my hair even though I hated it then. And I am pretty much the same with my kids. And also today, there are oils and oil-infused products which offer you the nourishment of oil without the stickiness and heaviness of traditional oils.