Message in a Bottle
How agro wisdom ripened through lockdowns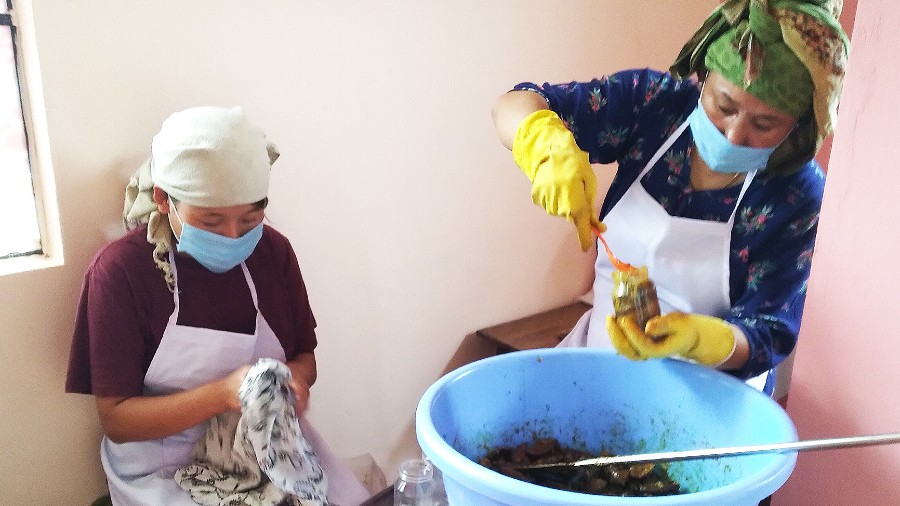 Rukh tomato pickle being bottled by a self-help group
Courtesy Bhanu Thapa
---
Published 06.06.21, 01:13 AM
|
---
That time of the year when mangoes are ripe, plucked and packed. But like 2020, this year too markets across Bengal are in lockdown mode, not their usual buzzing self. In these circumstances, farmers are resorting to food processing techniques to convert fresh perishable fruits into longer-lasting products. "This way farmers will be able to earn some money," says horticulturist Kalyan Chakraborti.
Food processing, though by no means a new concept, has caught on in Bengal as a pandemic time trend. In Malda and Murshidabad districts, households have started pickling mangoes and making chutney, kasundi and amsatta on a commercial scale. In Purulia, Bankura and Murshidabad, turmeric is cured, sun-dried and sold in the weekly haats. Sometimes the dried turmeric is coarsely ground and sold as powder. "Had these products been dried in a factory, the hygiene factor would have been better," says Chakraborti. "Desiccators would have been helpful."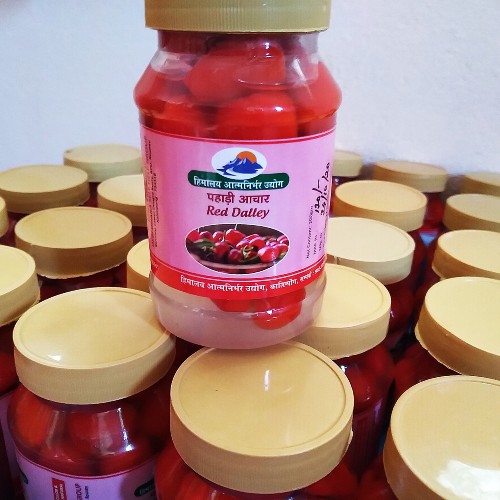 The Adivasis of Purulia and Bankura, Midnapore and Jhargram, sun-dry mahua flowers and use them to make beverages even during the off-season. Cauliflowers and cabbages are sliced and dried, and then sold in Darjeeling. "At first, these things were processed and preserved for self-consumption. The farmers would keep them in earthen vessels. Sometimes they would tie the dried fruits and vegetables in old cloth and leave them hanging from the walls. These would be used later for cooking," says Chakraborti. 
Mukul Das, a resident of English Bazar in Malda district, has 30 bighas (one bigha equals 0.33 acres of land) of mango groves. He says, "Food processing is a trend that is picking up commercially. And why not. When a quintal of fresh mango is sold in the market, we get only Rs 10 per kilo, whereas when we sell it as mango pulp or any other value-added product, we earn nothing less than Rs 400 a kilo." Indeed, in Malda, a farmer sells mangoes not by the kilo. The way it works is this — a whole mangrove is booked by a buyer much before harvest.
Says Bhanu Thapa, a jaivik pramukh of the Bengal and Sikkim chapter of the Bharatiya Kisan Sangh, a farmers' organisation affiliated to the RSS, "What did not happen in the last many years happened during the pandemic. In my area (Kalimpong district), where only 10 families were involved in food processing until 2019, about 100 families have joined the trade now."
Thapa is 65 years old. In the 1970s, when food processing was thriving in Bhutan, he trained there. Thereafter, he spent a good part of his life training farmers in Gujarat. He currently trains farmers in north Bengal in processing techniques. He says, "Farmers in Darjeeling are preserving bamboo shoots, radishes, carrots, rai sag (black mustard leaves) and chillies. The men here are mostly involved in farming. It is the women who have come forward to form cluster groups under the village panchayat and participate in the food processing business."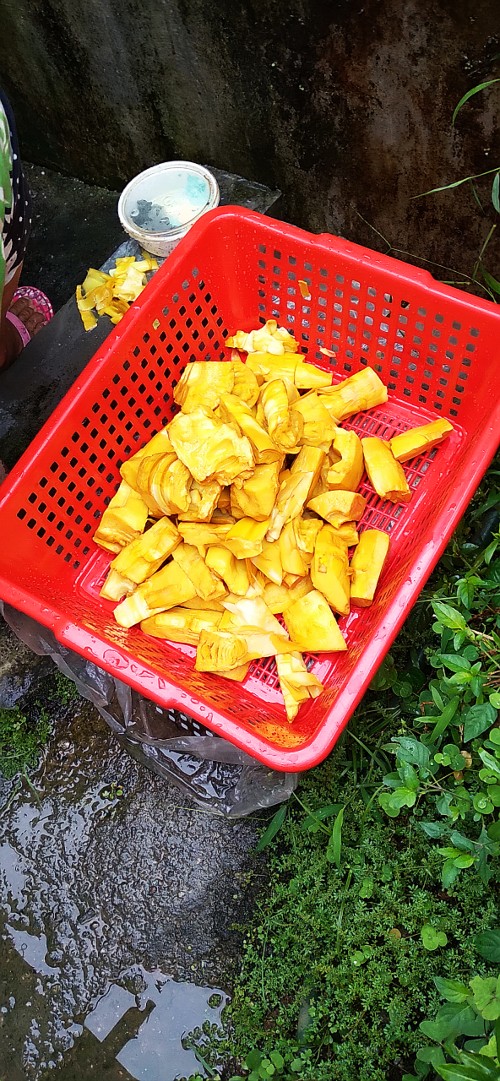 Each village panchayat has 20 to 22 cluster groups or self-help groups. Each group has 8 to 10 women. They apply for loans from the banks and procure the material for production. The processed produce is packed and sold in the local market. They are also sent to Kalimpong, from where they are moved to Calcutta. Some of it is transported to Delhi too, while another part is sold in Alipurduar, Siliguri and other neighbouring districts.
Thapa has now got in touch with the West Bengal Krishi Vigyan Kendra and arranged for the training of these women by scientists. "They have workshops almost four times a year. I chiefly look into the quality and packaging. It has to be hygienically made and packed properly to be able to fetch a good price. Bottling is important. A bottle of well-packed bamboo shoots will sell for Rs 800 whereas the tender bamboo shoot sells for Rs 60," he says.
Food processing works best for produce grown without chemical fertilisers. Says Thapa, "Fertilisers might increase productivity but they impact produce. Besides, food preservation can happen only when the fruits ripen naturally."
Das agrees, "We do not use carbide (chemical used to ripen mangoes artificially) in mangoes that are going to be made into amsatta or pickle."
The market for the food processing industry is huge. Chakraborti says, "Jams, jellies, syrups and pulps are in huge demand in the West, the Middle East and Australia. And supply is lower than the demand."
The food processing business also takes care of wastage. It involves fruits and vegetables that otherwise might have been discarded and destroyed. Das says with a laugh, "Technically, only the best looking fruits come into the market."