Lord Jim: The man and his arms
The author pens a tribute to the legendary hunter and writer on the eve of his birth anniversary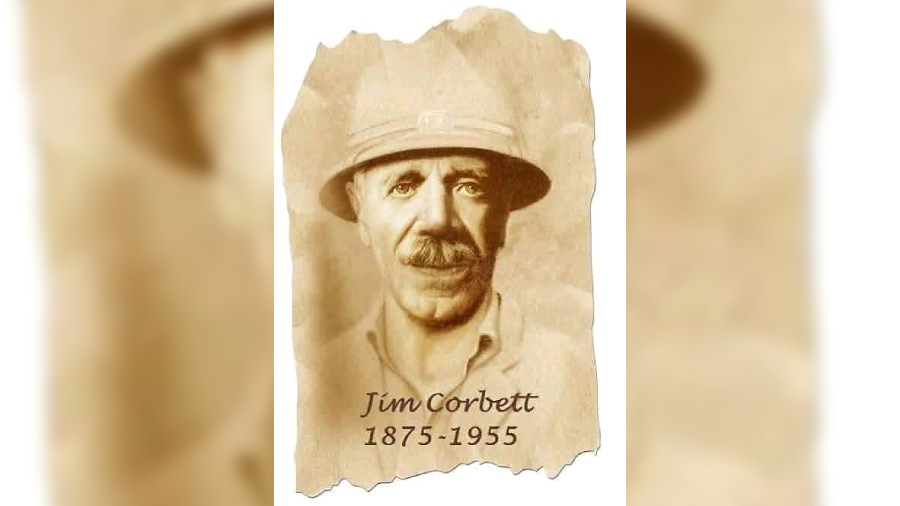 Corbett's will had details of his tiger skins, medals, trophies... to be distributed among his nephews, nieces and grandnieces
---
Published 24.07.22, 04:00 AM
|
---
Jim Corbett was born on July 25, 1875, in Nainital, Uttarakhand. A student of ordinary merit, he studied in Diocesan Boys' School in Nainital, which later became Sherwood College.
When he was in his early 20s, he volunteered to fight in the Boer War in South Africa and, thereafter, he participated in the Afghan War, World War I and II.
Corbett had no published writing until the mid-1920s. His first article was published in the Indian Wildlife Journal. It was about his failure to kill the man-eater of Rudraprayag. 
His book  Man-eaters of Kumaon was published in August 1944, when Corbett was in Burma. By the time he returned home to India, he had become a celebrity.  In two years, 5,00,000 copies were sold and the book was translated into nine foreign and six Indian languages. Till 1980, four million copies had been sold. Corbett went on to write five more books, the last one being Tree Tops. 
In 1952, as security in charge of Princess Elizabeth and the Duke of Edinburgh, Corbett had spent one night in the Tree Tops bungalow in Nyeri, Kenya. That very night, King George VI passed away. Corbett writes in Tree Tops: "For the first time in the history of the world a young girl climbed into a tree one day a Princess, and after having what she described as her most thrilling experience she climbed down from the tree the next day a Queen — God bless her."
Corbett's good friend Percy Wyndham joined as the district commissioner of Nainital in 1914. Wyndham planned to spend his retired life in Africa. So he purchased an estate in Tanganyika.  Corbett started visiting Tanganyika once or twice a year. He used to bring banana and grape saplings from there and grow them in Haldwani near Nainital. He had great success with maize in particular. 
Corbett also gave Nainital its first bandstand. And the first bank of Nainital was founded on land donated by Jim. Later, this was converted into the Swiss Hotel. 
Corbett  left India for Kenya after Independence. There, he and his sister Maggie rented a bungalow that belonged to Lord Baden Powell, the founder of the Boy Scout movement. 
In Nairobi, Corbett and his friend William Ibbotson started a safari company. American media company Metro-Goldwyn-Mayer shot the famous Hollywood film King Solomon's Mines (1950) under the supervision of  Corbett and Ibbotson.
Corbett and Maggie had drafted their wills in 1954. Maggie survived her brother by seven years, but she didn't revise the will.
Corbett's will had details of his belongings such as tiger skins, medals, trophies, clothing, ornaments and cash, all to be distributed among his nephews, nieces, grandnieces and many others. His nearest relation, a nephew by the name of Douglas Corbett, got the original manuscripts of all the books written by him. According to the will, the extensive cache of tiger skins and skulls were to be auctioned and the proceeds had to be donated to charities associated with wildlife conservation.
In his book Jim Corbett of India, Anand S. Khati writes that Corbett took his rifles and trophies with him to Kenya. He entrusted his single barrel muzzle-loading gun to his trusted aide Sher Singh. His son Trilok Sing Negi is the current owner of the weapon, which is a big tourist draw even today.
But there is no mention of any gun or rifle in Corbett's will. Locals of Nainital believed he had buried some of his guns close to his garden in Gurney house in Nainital. 
Corbett tracked and shot 33 man-eater big cats, of which 31 were tigers and two leopards. But only a dozen of these are well documented.
There was the Pipal Pani Tiger, which he shot in apprehension that it would turn into a man-eater because of a gunshot wound. Some years later, in 1907, he got the Champawat Tigress with a .500 bore modified cordite rifle. It had claimed 436 lives.
After the kill, Sir John Hewett, the then governor-general of the United Province presented  Corbett a British-made .275 Rigby Mauser rifle. Corbett used it in many of his later exploits and was quite fond of it.
When he left India in 1947, Corbett deposited this rifle with the Oxford University Press in England. But the Oxford police confiscated it for a bit as the publisher didn't have a licence. 
For a number of years, gun-making firm John Rigby & Co. displayed the rifle in their London showroom along with a rare copy of Jungle Stories,  the first book written by Corbett. At an auction in 2016, an American hunter purchased the rifle for $2,50,000. Following this, Rigby took the rifle on a world tour. It was brought to India for a week in 2016.
Some of Corbett's other kills were the Mukteshwar Tigress, which had lost one eye and been injured by 50 quills — varying from one to nine inches — in an encounter with a porcupine.
He managed to kill the man-eater of Rudraprayag after a couple of attempts. Once he spent 20 nights on a tower close to the Rudraprayag Bridge, and another time 10 nights on a machan on a mango tree. Corbett imitated the tiger's call to draw out the Kanda man-eater closer before he shot it down with a .450/400 rifle.
And he always regretted killing Mohan, the wounded man-eater of Kosi Valley, while it was sleeping. The last man-eater he killed was in Ladhya Valley in 1946. It had killed 80 humans. 
Corbett died in 1955 in Kenya. In his final years, he continued to shoot in East Africa, but there is no mention of this in any of his writings.